Hotel Arathena**** San Pantaleo, Sardinia
In the vibrant village of San Pantaleo the charming 4-star hotel Arathena with pool is located just 4 kilometres from stunning sandy beaches of the Costa Smeralda; a perfect base for a journey of discovery trough the beautiful northern part of Sardinia!
Upon arrival the special building style of this hotel will capture your attention immediately. The small buildings, all different in height and size, are joined together, reminding you of a small Sardinian village, to which the impressive Aggius mountain range is the perfect background.
The colours and wooden and granite decorations enhance the warm ambiance in this accommodation. The lounge is provided with various seating areas and a fireplace. The bar, where you can enjoy a lovely cappuccino or a tasty aperitif, gives access to the central terrace surrounded by olive trees. The main hall, divided into two floors, overlooking the valley, is the perfect place to start your day while enjoying your breakfast. It's possible to eat your breakfast outside as well if the weather allows.
Via small stone steps you'll arrive at the swimming pool. The lounge chairs surrounding it and the shaded seating arrangements in the garden are a very nice place to enjoy a good book.

Hotel Arathena has 35 rooms decorated in a traditionally Sardinian style. All rooms are accessed by an external entrance and overlook the valley, the Aggius mountain range or the village of San Pantaleo. All rooms feature air-conditioning, satellite tv, telephone, minibar and a safe. Internet access is available on request.
A perfect stay for those...
Arathena is perfectly suited for everyone looking for a lovely holiday destination in a beautiful area on the north-east coast of Sardinia.
Accommodation & facilities:
• Parking space
• Reception
• Bar
• Break...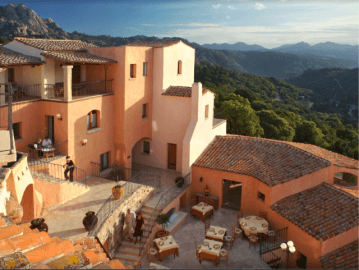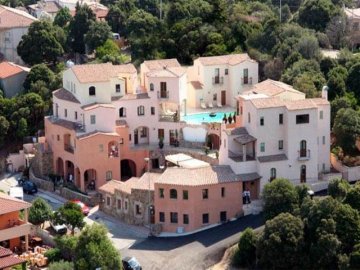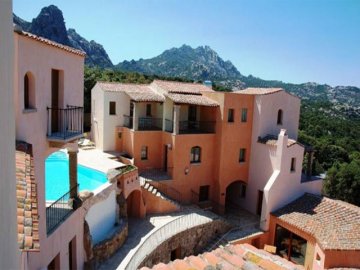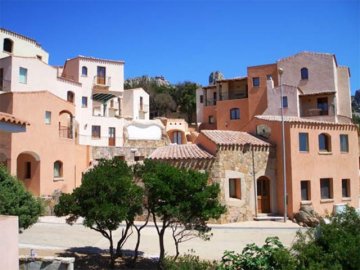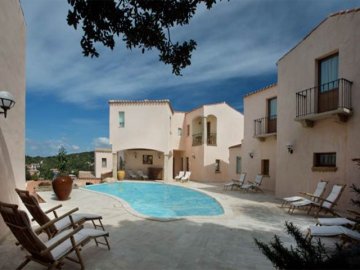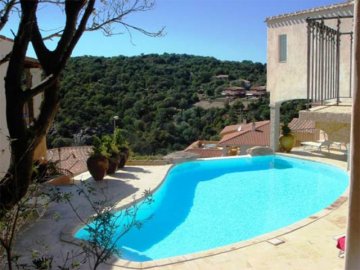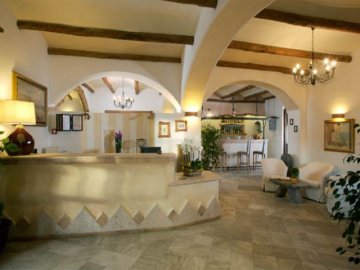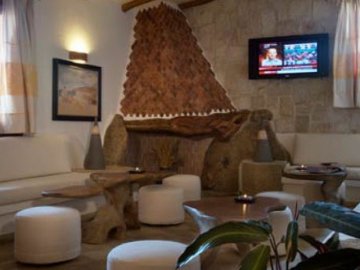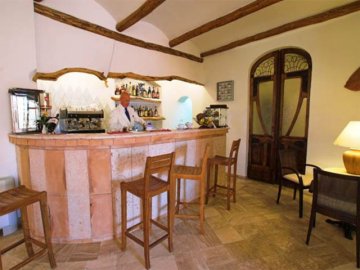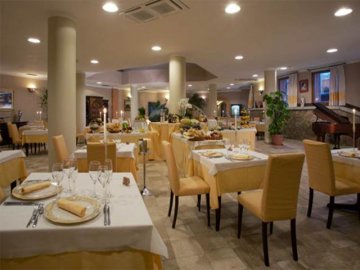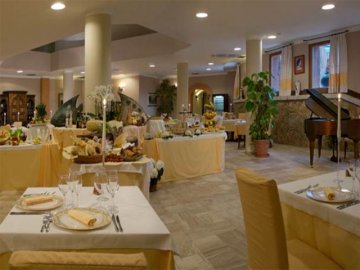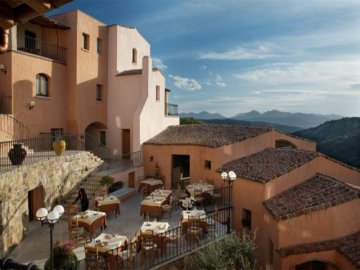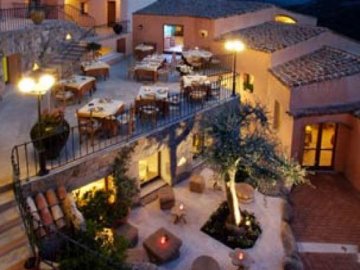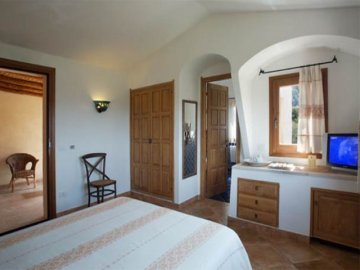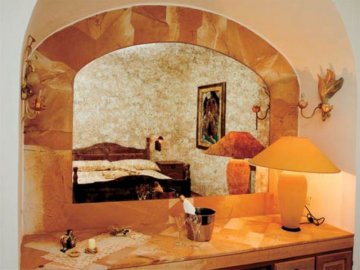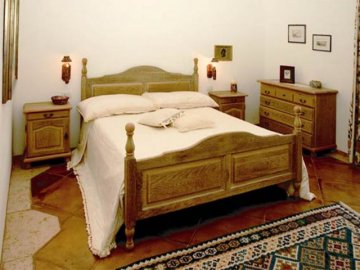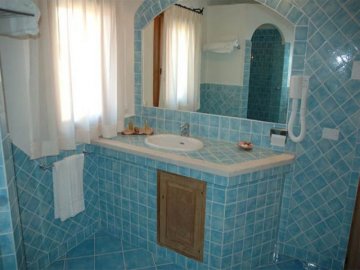 Hotel Arathena
San Pantaleo
Up until the 70s San Pantaleo was an unknown mountain village. It transformed into a holiday destination because of the development of the flourishing Costa Smeralda and the foundation of the luxurious resorts and villas in the area and because of the paradise-like beaches and spectacular rock formations in the area, shaped by the wind.
The small village houses so-called "stazzi", traditional Sardinian houses built in granite, used by local shepherds as a stopover or shelter during their journeys. The cosy village has various restaurants and bars.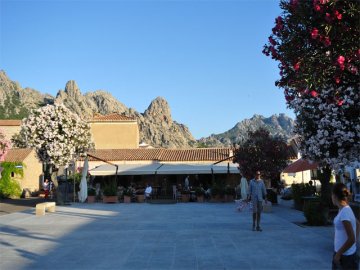 Discover the province of Olbia-Tempio in north Sardinia
Olbia-Tempio is one of the most popular holiday destinations in Sardinia. It's the perfect province for a relaxing beach holiday because of the countless bays and broad sandy beaches here. Its landscape is furthermore characterized by a lush Mediterranean vegetation and impressive rocks. The province is an international crossroads for numerous visitors, thanks to the international Olbia-Costa Smeralda Airport and Olbia's marina, where ferries from Genoa, Livorno, Piombino and Civitavecchia arrive daily.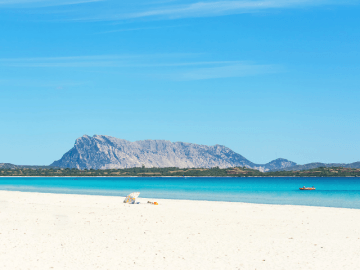 Lees meer
Prices
Rates are per person per night, breakfast included
Arrival: daily
Minimum stay: 3 nights

Book you holiday carefree
✓ Free cancellation up to 2 weeks before arrival
✓ Money back guarantee in case of negative travel advice

Book your 2022 holiday now and get a discount!

Offers:
• Until 30.04.2022: Book a holiday with a 20% discount for the period 14.05 - 31.07 and 01.09 - 01.10.2022
• Until 30.04.2022: Book a holiday with a 10% discount for the period 01.08 – 31.08.2022

Long stay
• 4=3: book 4 nights in the period of stay 14.05 – 31.05.2022 and pay only for 3 nights
• 7=5: book 7 nights in the period of stay 14.05 – 31.05.2022 and only pay for 5 nights
• 7=6: book 7 nights in stay period 14.05 - 30.06 or 10.09 - 01.10.2022 and pay only for 6 nights
Die Zimmer des Hotels sind individuell geschnitten und selbst in der gleichen Kathegorie unterschiedlich groß
9,0
Anoniem
Was sfeervol en prima kamer, leuk stadje erbij
8,0
Anoniem
Mooi hotel, fijne kamer, heerlijk ontbijt, leuk zwembad op verdieping, vriendelijke medewerkers, uitgebreid ontbijt.
9.0
Nelleke
Good hotel in a nice village
9,0
Karin V.
Cozy atmosphere and relaxed
8.0
Mw. Kruithoff (NL)
Near to a lovely piazza, nice spot for an Aperol Spritz!
8.0
Mw. Cornellissen-Bosman (NL)
We had a wonderful holiday in Sardinia!
8.0
Liesbet (NL)