Country Hotel Sa Mola ***, Bonarcado - Sardinia
The cosy aparthotel Sa Mola is the perfect accommodation to relax while enjoying the countryside's space and tranquillity as well as its authentic cuisine.
Sa Mola is an intimate country hotel with a unique character. The old house "Casa Borrodde" dates back to 1836. It's been renovated completely without having lost its authentic elements. A few years ago new rooms were built in the garden (the Garden rooms).
The accommodation is located at the base of the Monteferru natural reserve in Bonarcado, in the western part of Sardinia. This area, far away from the mass tourism, is known for her traditional cold-pressed olive oil. At the hotel you can still see an old olive oil press even though the production of oil here was terminated quite some time ago.
The restaurant of Sa Mola is known for her excellent dishes made from local ingredients.

Aparthotel Sa Mola has 22 rooms and apartments. Apart from 7 Classic double rooms, there are several Garden Rooms and 2 Family Garden apartments as well. The apartments can house up to 4 guests and consist of a living room with kitchenette and sofa bed, bathroom, bedroom and private porch. The interior is basic yet comfortable. All rooms feature air-conditioning.
A perfect stay for those...
Sa Mola is perfectly suited for travellers looking for a special hotel in the province of Oristano, a fairly unknown part of Sardinia. This country hotel can easily be integrated as a stopover during a round trip across the Island as well.
Accommodation & facilities:
• Parking space
• Reception (08.00 – 24.00h...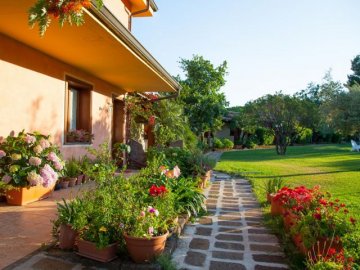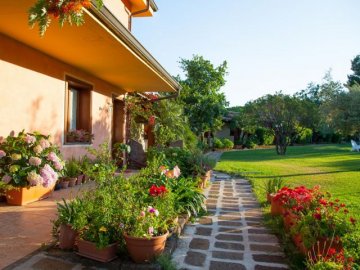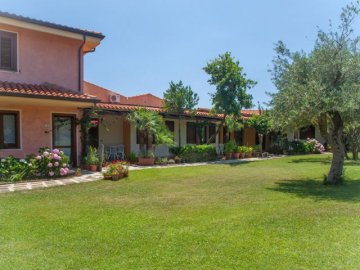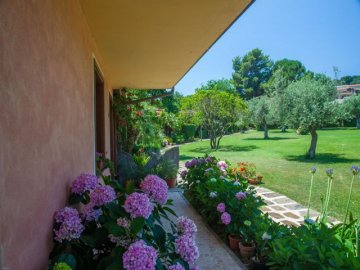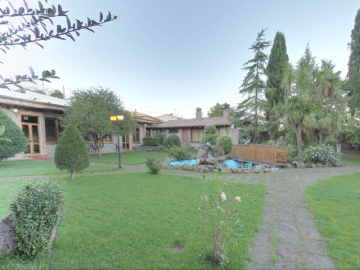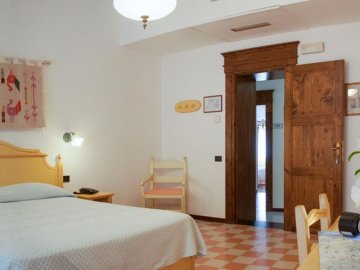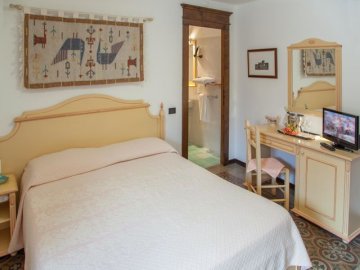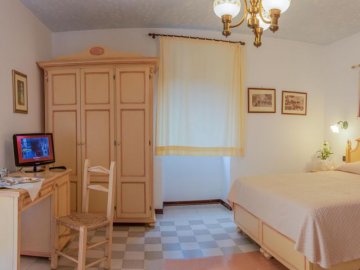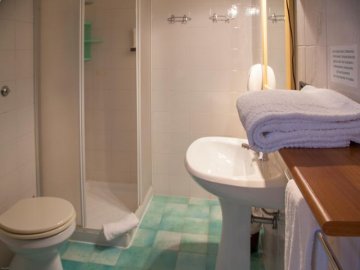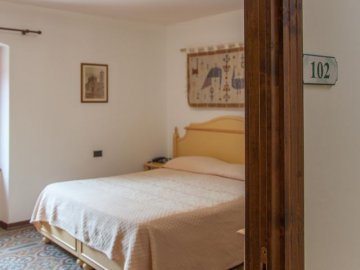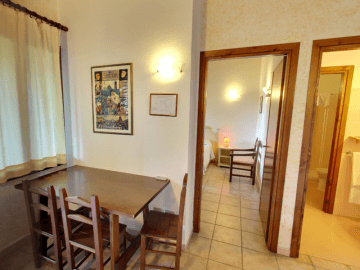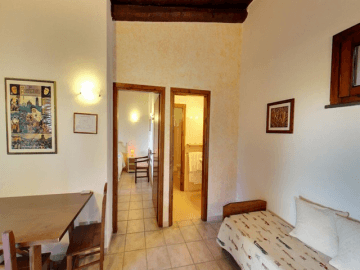 Country Hotel Sa Mola
Discover the province of Oristano in west Sardinia
In the west of Sardinia is the province of Oristano with the capital of the same name. This region is quite flat and has relatively little tourism, the reason for this special region is dominated by olive cultivation, fishing, agriculture and livestock farming! In this region you will find extensive vineyards with the typical Oristan Vernaccia grapes.The extensive tasting of this delicious wine is a must! Taste this
wine
here! Discover for example the small authentic town
Bosa
, but also one of the numerous archaeological remains dating back to before our era are certainly worth a visit. Also visit the Sinis peninsula, of which the entire coastal area is a protected area. Capo San Marco is the northern tip of the Gulf of Oristano and is a wonderful place for a small excursion by bike or hike. Take a refreshing dip from one of the beautiful beaches of San Giovanni di Sinis. At the lake of Santa Giusta you can see pink flamingos and other birds that live here in a paradise of their own! Around the fishing village of
Cabras
is produced the delicious bottarga (roe), which is used in many Sardinian dishes. In the town of Oristano, an equestrian tournament is still held every year during Carnival: "Sa Sartiglia", masked horsemen galloping on steeds at breath-taking speed aim their swords at a tin star.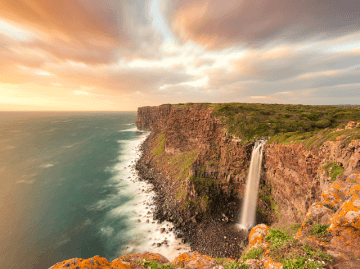 Lees meer
Prices
Rates are per person per night, breakfast included
Arrival: daily
Minimum stay: 1 night

Supplements:
• Half board: € 30 p.p.p.n.