Tarthes Hotel**** Guspini - Sardinia
The comfortable 4-star hotel Tarthes, surrounded by myrtle and palm trees, is located within a 1-hour drive from the sea in the south-west of Sardinia. You can relax completely in this oasis of tranquility.
In the small village of Guspini, ca. 50 kilometres from Cagliari, 4-star hotel Tarthes is located in a spacious building decorated with tall black and beige stone pillars, authentic accessories and reed furniture. The lounge, painted in warm red colours, is filled with books and candles – both recurrent elements throughout the accommodation. At the bar you can enjoy a refreshing drink or cappuccino. The breakfast room has an outdoor terrace overlooking the central piazza. At the restaurant with fire place delicious regional and international dishes are served accompanied by local wines.
The 39 rooms of the Tarthes Hotel are housed in the main building and in the garden. All rooms are provided with all the comforts of a 4-star Deluxe hotel and decorated with hand broidered linen curtains and bedspreads according to Sardinian tradition and satin sheets. Every room features air-conditioning, central heating, a phone, minibar, TV, internet access, safe, a bathroom with shower or Jacuzzi, toilet, sink and bidet and a private or shared terrace or balcony.
The swimming pool surrounded by palm trees is the perfect place to cool down on a warm summer day. A skilled masseur can make you relax completely in the wellness centre's warm ambiance. Yoga classes can be booked on request.
The hotel's wine cellar, decorated with wooden beams and broad juniper branches, wine barrels and countless bottles, is definitely worth a visit. Here you'll find salamis, hams and spicy cheeses drying on a tall wooden table. Wine tastings accompanied by local meats and cheeses are organised here regularly.
If you and your travel companions are interested in a Sardinian cooking class, please ask Sardinia4all about the possibilities.
A perfect stay for those...
Hotel Tarthes is perfectly suited for couples, families and groups wanting to spend their holiday in a quiet and elegant accommodation with an excellent cuisine. It's the perfect base for a discovery of Sardinia's inlands and western coastal line also known as the "Costa Verde" (green coast). This 4-star hotel can easily be integrated as a stopover during a tour across Sardinia. Furthermore, it's a lovely destination for a honeymoon.
Accommodation & facilities:
• Parking space
• Reception (24/7)
• Room...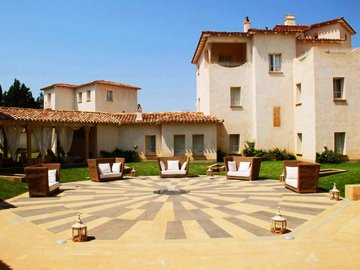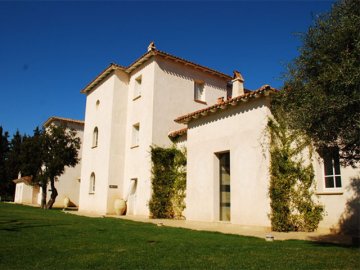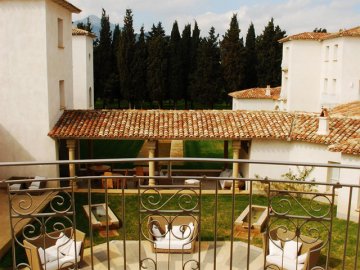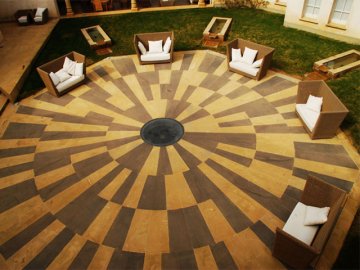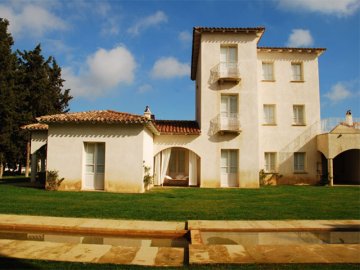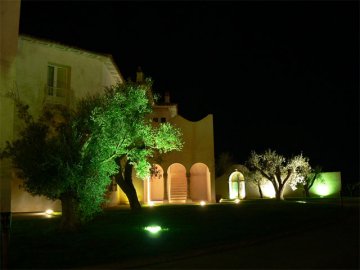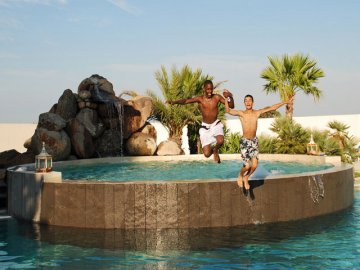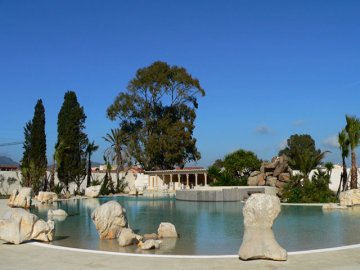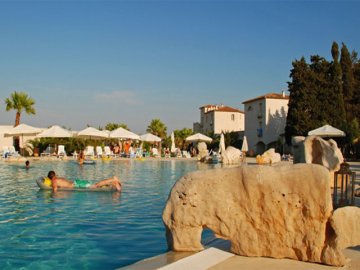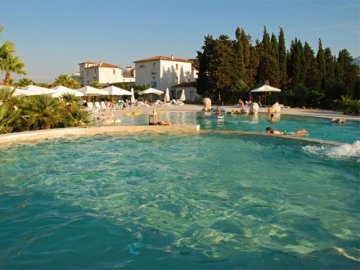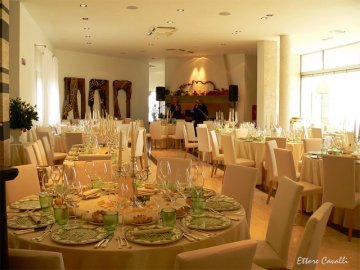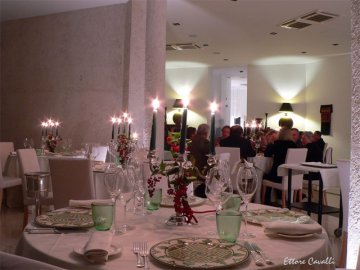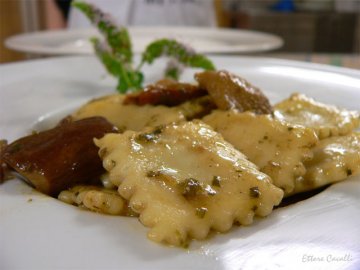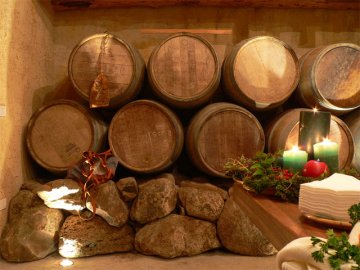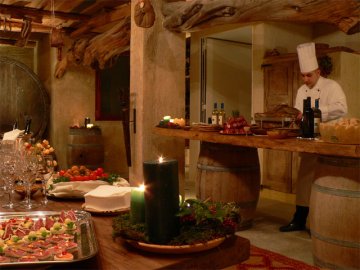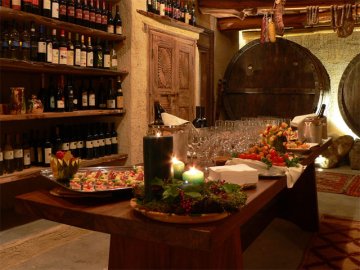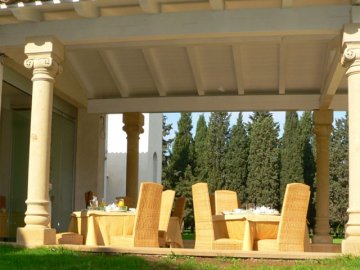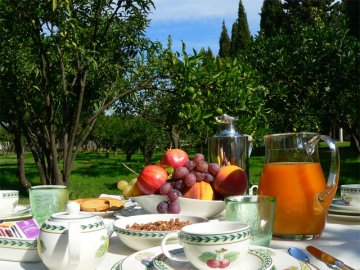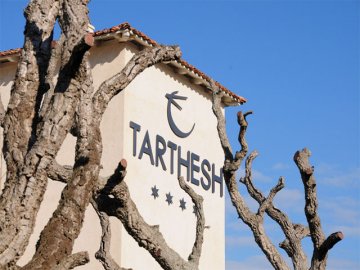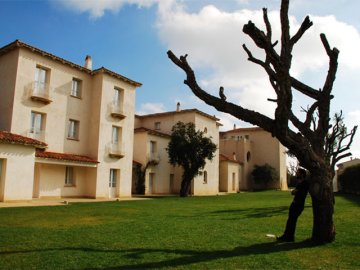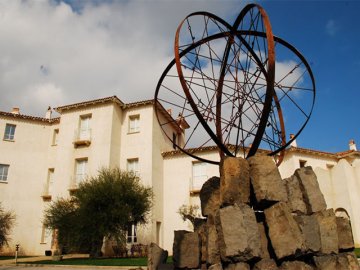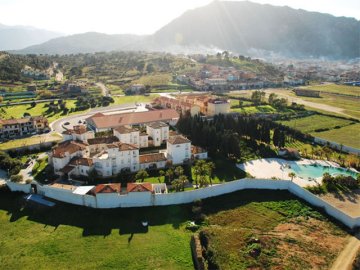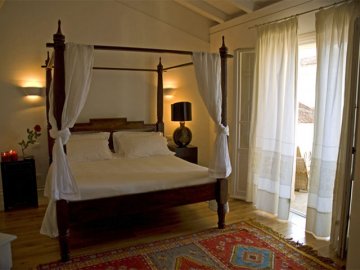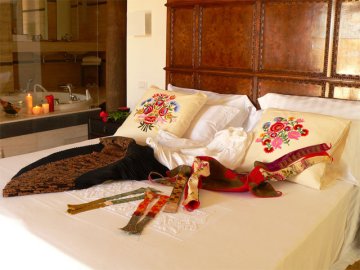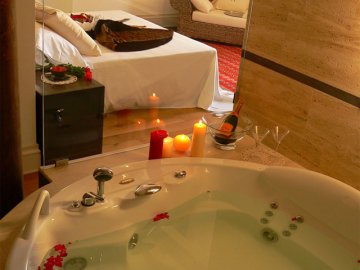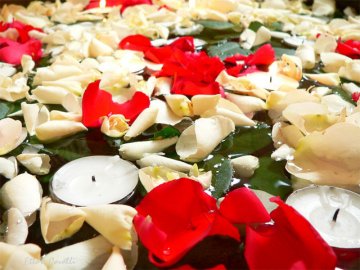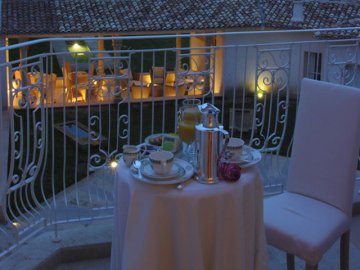 Tarthes Hotel
Guspini
Guspini is a town of about 13.000 inhabitants in the province of Medio Campidano. The city has a medieval structure. Nowadays its economy is based on agriculture and farming after the closing of the mines in 1980. The area bears many traces of the Phoenician, Punic and Roman Ages. "Sa Mitza de Nieddinu" on the west side of the city is a sacred place of worship which dates back to the final period of the Bronze Age (1200-900 B.C.), which has been kept intact almost completely.
One of the most important religious happenings in Guspini is the festival of Santa Maria Assunta a Ferragosto on the 15th of August.
Discover the province of Medio Campidano in south-west Sardinia
Along the west coast of Sardinia, in between the provinces of Carbonia-Iglesias and Oristano, the province of Medio Campidano was established from a section of the province of Cagliari. Its capital is Sanluri. The province is named for the protected Campidano plane, called Parco Regionale del Monte Linas – Orrida – Marganai.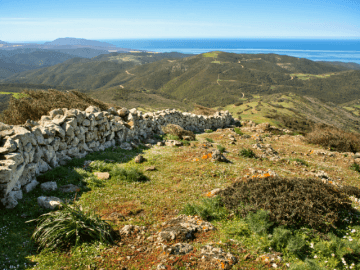 Lees meer
Prices
Rates are per person per night, breakfast included
Arrival: daily
Minimum stay: 2 nights, except 31.07 - 20.08.2022 3 nights

Book your holiday now and get a discount!
• Until 28.02.2022: 20% discount
• Until 30.04.2022: 10% discount

Supplements:
• Half board: € 35 per person per night
• Cot €10 per night
Groot hotel, we waren de eerste nacht enige hierdoor was het restaurant gesloten.
3,0
Petra & Klaas Walda, Delft
Everything clean and tidy, spacious room and bathroom.
8.0
Monique Sluimer (NL)
Erg mooie accommodatie en het eten in het restaurant is geweldig.
9.0
Kristel (NL)
Zeer gevarieerde natuur. Zeker het zuidwesten is nog weinig toeristisch.
8.0
Dhr. Kleine Staarman (NL)
Top of the bill. Luxe, paradijselijk met heerlijke rust, een reis waard.
10.0
Dhr. Kissels (NL)
Prima hotel. Heel prettig personeel. Heerlijk zwembad.
8.0
Dhr. Teunissen (NL)
Mooie streek, het westen. Prachtige standen. Zeer de moeite waard. Sardinië vonden wij een mooi en afwisselend eiland qua natuur.
9.0
Liesbet (NL)