Casa Amica, La Maddalena - Sardinia
I see I see what you don't see and the color is blue! This holiday home on the island of La Maddalena is situated in a paradisiacal location, surrounded by granite rocks, right on a bright blue sea and with a view of Caprera. With who would you like to spend your holiday in this house with your own beach?
A waterfront house on the island of La Maddalena
A holiday home closer to the sea is almost impossible. Welcome to the 8-person holiday home Amica with a natural swimming pool in front of your doorstep, at the island of La Maddalena. After a short crossing by ferry from Palau you reach this beautiful destination. An oasis of absolute tranquility. The villa is surrounded by dense vegetation giving you plenty of privacy, perfect for an exclusive stay on one of the most beautiful coastlines of Sardinia, which has been declared a UNESCO World Heritage Site. Rent a boat and float in the clear blue sea, enjoy the unspoiled nature of the Maddalena Islands archipelago ... Nothing is mandatory, everything is allowed, after all, it is a holiday!

Cozy living room, four bedrooms and a terrace right in front off the sea
Casa Amica is a detached villa of approximately 110 square meters, located on the east coast of the Maddalena island. Surrounded by greenery and with a view of the sea, you can spend the night here with eight people. The house offers a pleasantly furnished living room with tv and two large windows will bring the sea almost into the house. A kitchen with a refrigerator, induction hob, oven, microwave and modern kitchen appliances. There are three bathrooms and four bedrooms, each with a safe and a view of the garden or the sea. Three of the rooms have a double bed, 1 bedroom has two single beds. During your holiday at Casa Amica you will most likely spend most of the time outside at the terrace, the private beach or in sea.
A perfect stay for those...
If you would like to spend your holiday in a nice and quiet situated house in Sardinia with its own beach and in a special environment, then Casa Amica is a great option for you!
Accommodation & facilities:
• Surface: 110 m²
• Sleeping places: 8
•...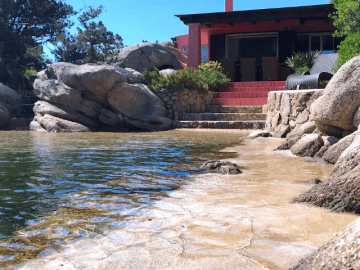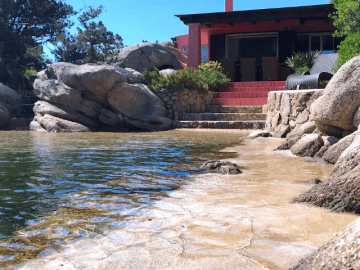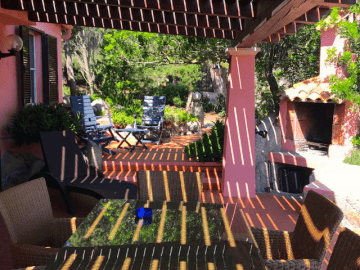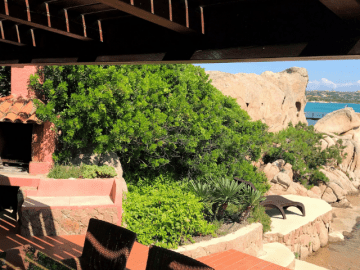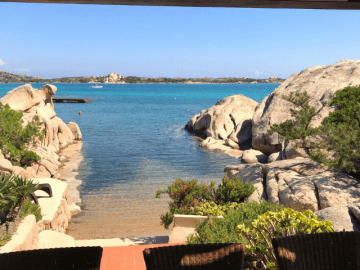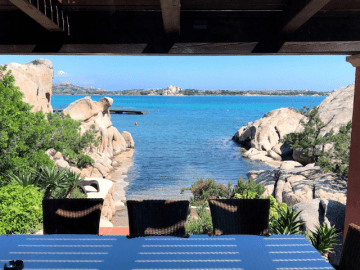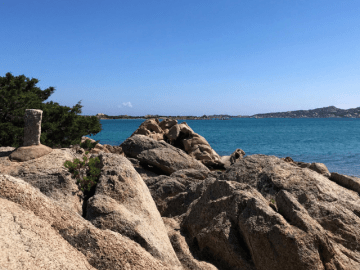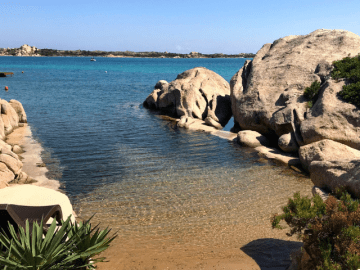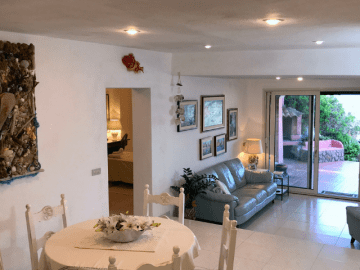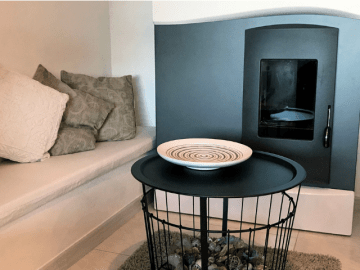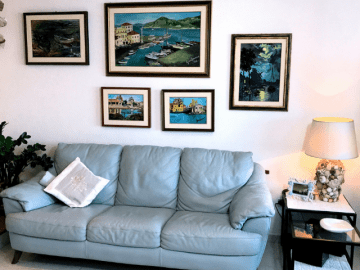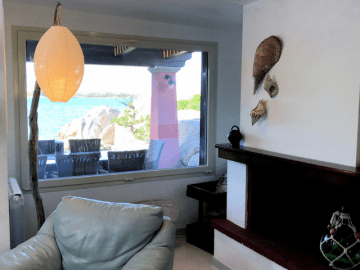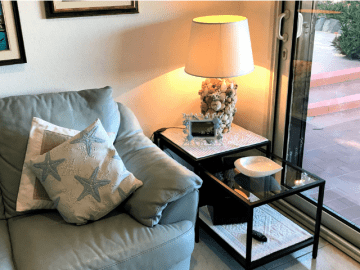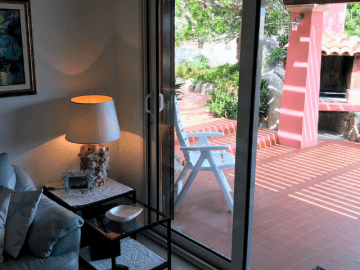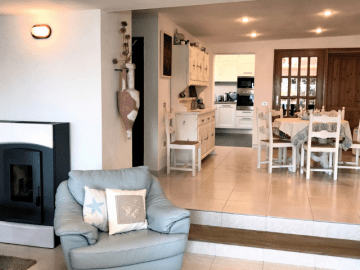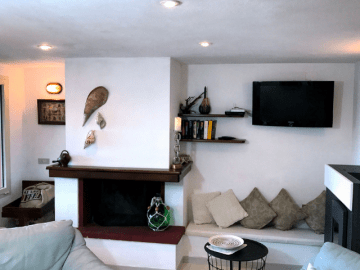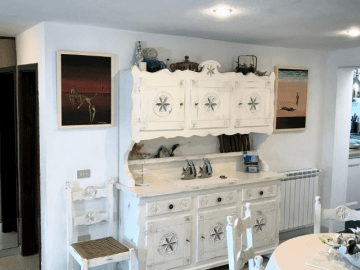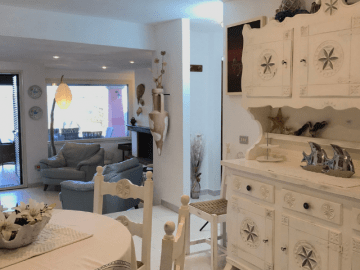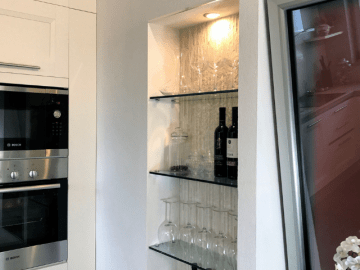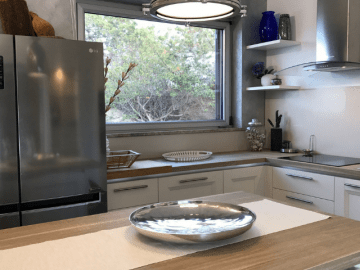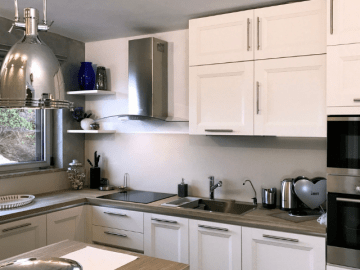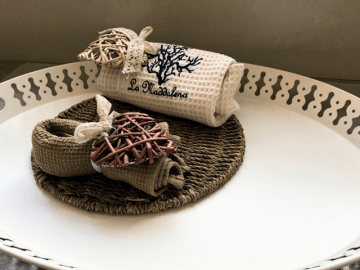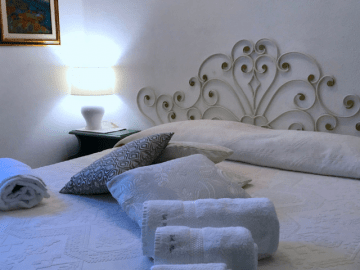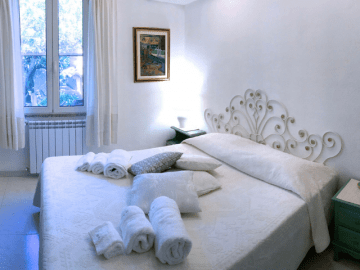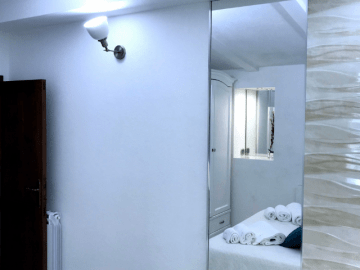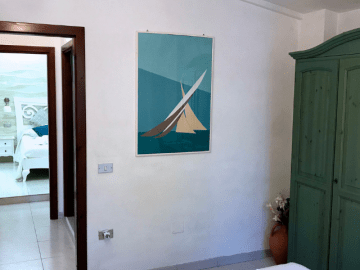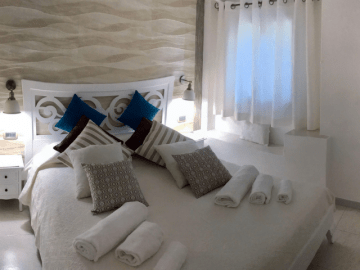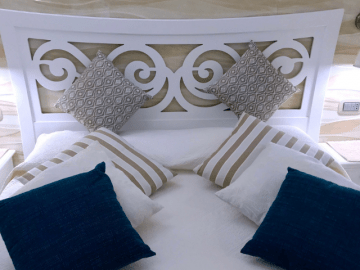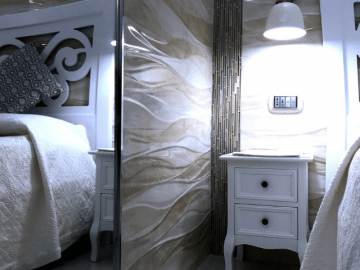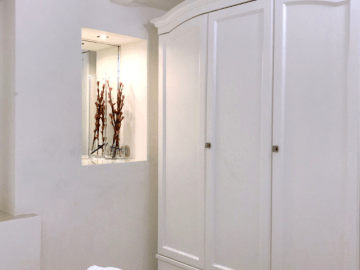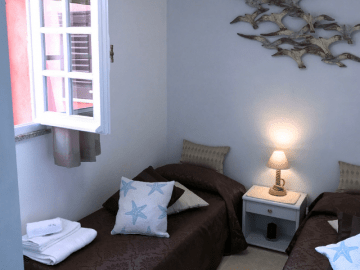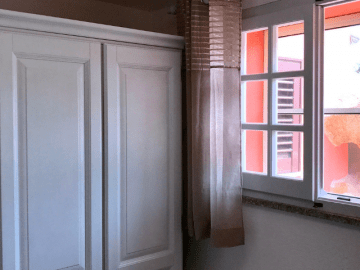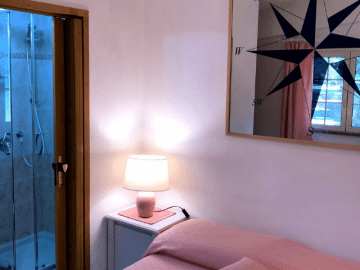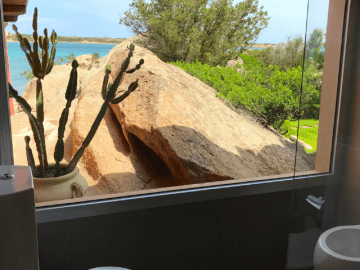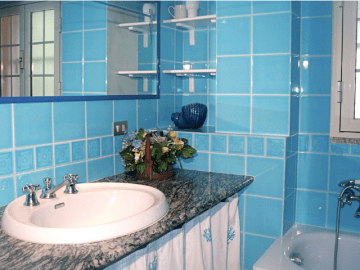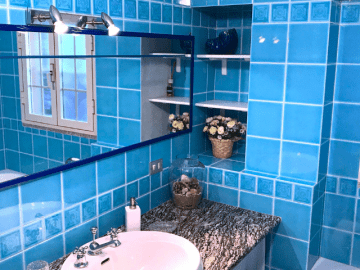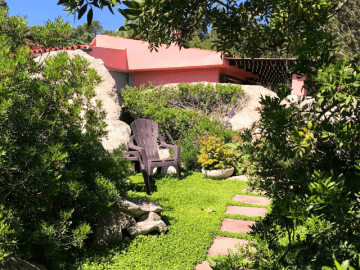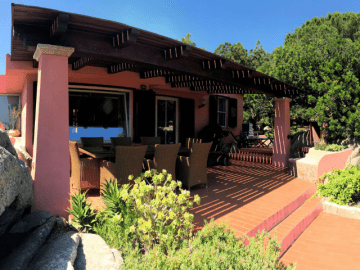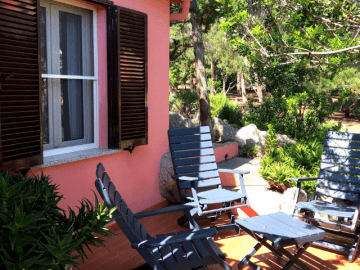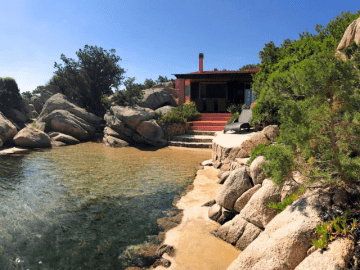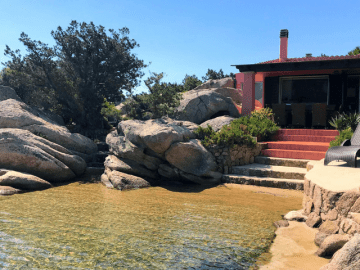 Casa Amica (8 pers.)
La Maddalena
La Maddalena is an archipelago and municipality in the province of Olbia-Tempio. The archipelago consists of more than 60 islands, of which La Maddalena, Caprera, Santo Stefano, Spargi, Budelli, Santa Maria and Razzoli are the biggest. From these islands only the main island La Maddalena is inhabited. Many tourists visit the archipelago by boat to enjoy the beautiful rock formations, nature, sea, bays and beaches. A ferry can bring you from Palau to La Maddalena in a mere 20 minutes. A bridge connects La Maddalena to Caprera, where the Italian hero Giuseppe Garibaldi spent the last 25 years of his life until he died in 1882. You can visit his tomb.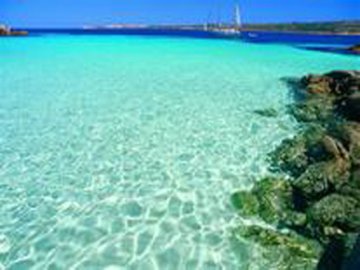 Discover the province of Olbia-Tempio in north Sardinia
Olbia-Tempio is one of the most popular holiday destinations in Sardinia. It's the perfect province for a relaxing beach holiday because of the countless bays and broad sandy beaches here. Its landscape is furthermore characterized by a lush Mediterranean vegetation and impressive rocks. The province is an international crossroads for numerous visitors, thanks to the international Olbia-Costa Smeralda Airport and Olbia's marina, where ferries from Genoa, Livorno, Piombino and Civitavecchia arrive daily.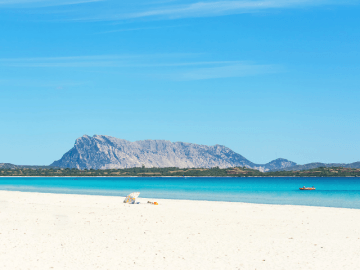 Lees meer
Prices
The prices of this holiday home are available on request.
After receiving your request, we will send you a non-binding offer.