Hotel Albaruja***, Muravera - Sardinia
3-star Hotel Albaruja in the south-east Sardinia is the perfect accommodation for a lovely beach holiday! The friendly ambiance of this intimate accommodation with pool, the vibrant centre of Costa Rei and the long, white beach within walking distance of the hotel are just a few of the elements that will make your stay here a memorable one, both for you and your children!
On the south-east coast of Sardinia, at an hour-drive from Cagliari, the intimate hotel Albaruja is located. This beautifully situated 3-star hotel is located within walking distance of a child-friendly sandy beach. The complex consists of a main building and 4 secondary buildings set around a lush garden full of flowers. The reception, bar, roofed terrace and pool are housed in the main building.
A day at Albaruja starts with a breakfast buffet on the roofed terrace next to the pool after which you can start exploring the area. The vibrant city centre of Costa Rei and the various shops, establishments and restaurants here are easily reached by foot.

In the four secondary buildings of hotel Albaruja 34 guest rooms overlook the beautiful garden. The basic yet comfortable rooms all have their own entrance, bathroom with shower and private porch or terrace. If you're looking for more comfort, rooms with a kitchenette are available for a surcharge.
After a relaxing day at the beach or after a day filled with activities such as horse riding, surfing or sailing, you can take a refreshing dive in the pool, a small part of which contains a paddle pool for the littlest guests. Albaruja has its own fitness room and tennis court as well.
A perfect stay for those...
If you're looking for an intimate, child-friendly hotel near the beach and a cosy town, we recommend booking a stay at Hotel Albaruja!
Accommodation & facilities:
• Parking space
• Garden
• Central hall
•...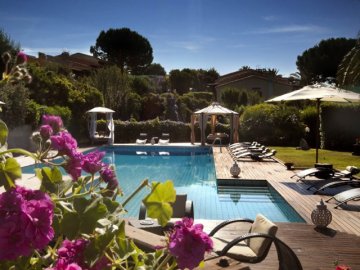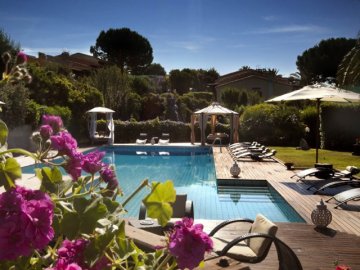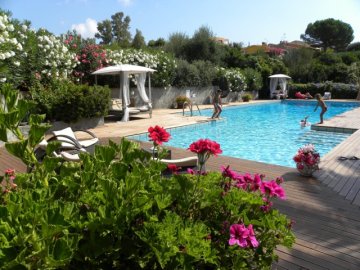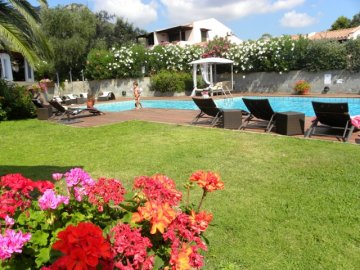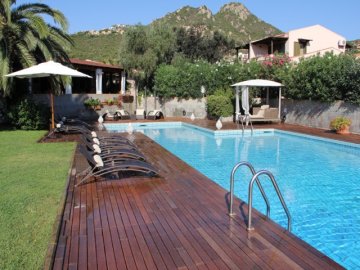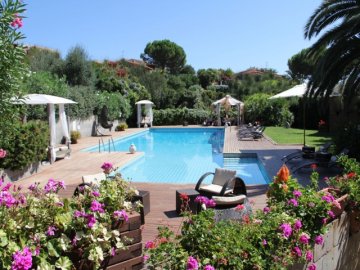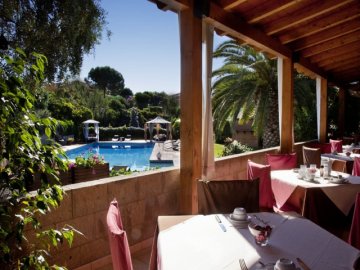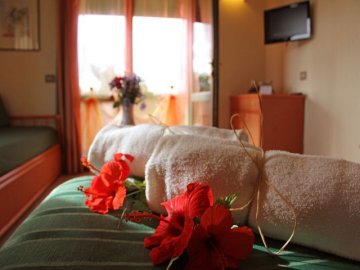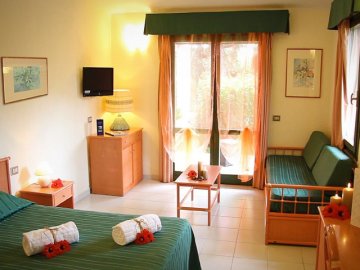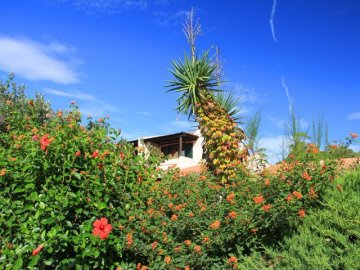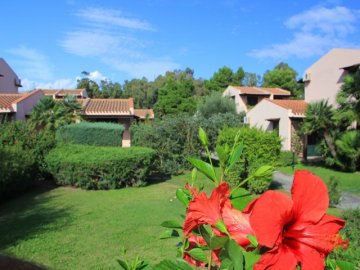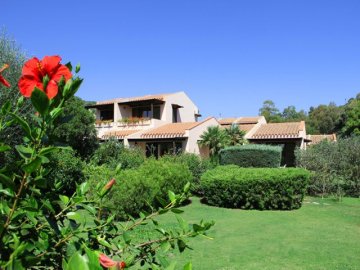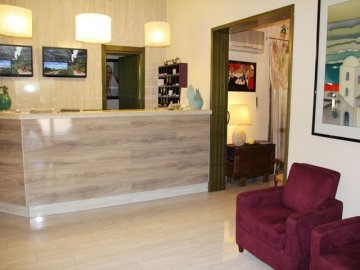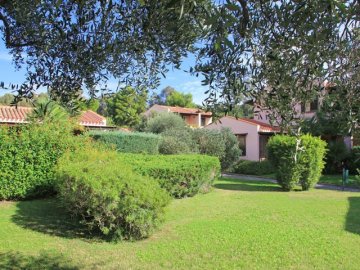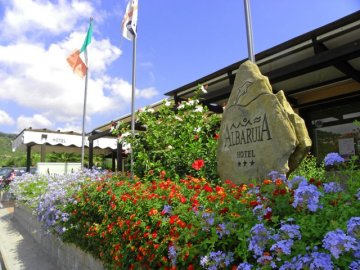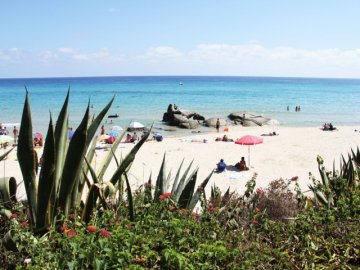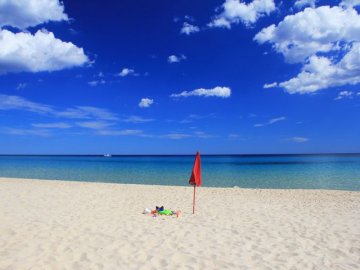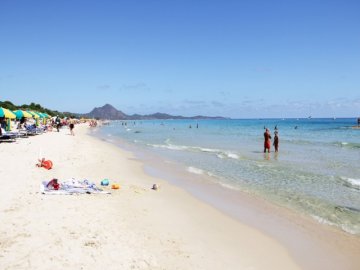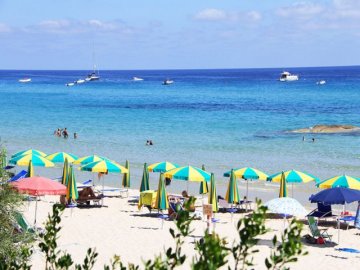 Hotel Albaruja
Costa Rei
Costa Rei is a seaside resort on the south-east coast of Sardinia within the municipality of Muravera. The area stretches from Porto Pirastu to Cala Sinzias. The heart of the village is located at the foot of the mountain Monte Nai (200 m.). The area is popular among tourists because of the beautiful beaches with fine white sand and the sports facilities such as canoeing, sailing, surfing, diving and trekking.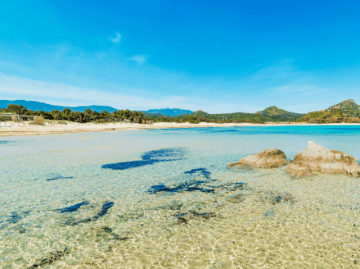 Discover the southern province of Cagliari
The province of Cagliari and its eponymous capital are located in south-west Sardinia. The daily ferries from Napels and Civitavecchia and large cruise liners sailing the Mediterranean moor in Cagliari's marina, which is situated right in front of the city centre, along the Via Roma. The city's own sandy beach Poetto (pronunciation: po-etto), stretching out for 8 kilometres, is very popular among the locals from April/May through the beginning of October. Located a few kilometres from the centre of Sardinia's capital, Cagliari-Elmas International Airport connects the capital to the main land.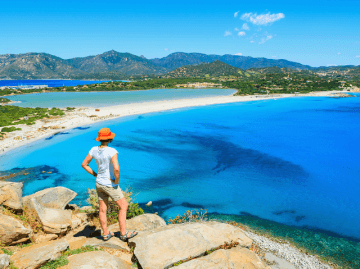 Lees meer
Prices
The rates are per person per night including breakfast
Arrival: daily
Minimum stay: 1 night, with the exception of 31.07 - 28.08: 7 nights

Book your holiday at Hotel Albaruja now with a discount!
• Until 30.04.2022: 5% discount for a minimum stay of 7 nights (not valid in the period 06.08 - 27.08.2022)
• 14 = 12: stay 14 nights and pay only 12 nights (not valid in the period 11.06 - 17.09.2022)
• 7 = 6: stay 7 nights and pay only 6 nights (not valid in the period 11.06 - 17.09.2022)

Discounts for children:
When staying in a triple or quadruple room we will apply the following discounts after having received your request:
• 0 - 2 years old: free in cot
• 3 - 7 years: 70% discount
• 8 - 15 years: 50% discount

Supplements (optional) b>
The options must be mentioned in advance and paid locally.
• Beach service (1 parasol + 2 sunbeds)
• Beach towel: € 3
• Restaurants: lunch and dinner options in the restaurant at special rates
• Pets: small pets are allowed on request and for a fee. Surcharge € 30, - final cleaning room.
Super Lage in Costa Rei
9,0
Anoniem
Leuke plek aan de Costa Rei met een heerlijk zwembad en uitgebreid ontbijtbuffet
8,0
Anke
Goed hotel op loopafstand van het strand
8.0
Marjon
Heerlijk vakantieland, mooie natuur, lekkere lokale keuken, nog Italië voor de Italianen, weinig buitenlanders.
7.0
Dhr. Kissels