Hotel Su Giganti***,Villasimius - Sardinia
Su Giganti is a cosy and intimate 3-star hotel with pool in Villiasimius, on the south-east coast of Sardinia, within walking distance of the stunning white sandy beach of Campus and within a 5-minute drive from the vibrant city centre of Villasimius.
The day starts with a breakfast buffet served on the outdoor terrace by the pool if the weather allows. Apart from the traditional Italian breakfast (i.e. coffee, sweets and yoghurt) boiled eggs, cheese and meats are served as well.
You can relax on one of the many white beaches in the area or by the hotel's pool on one of the lounge chairs. The accommodation is surrounded by a lawn and garden filled with flowers. The restaurant serves many tasty seafood and meat dishes as well as typically Sardinian food and crispy pizzas. When staying on half board basis you can choose several dishes from the menu or a starter followed by a pizza.
The hotel's free beach service reserves 2 lounge chairs and 1 parasol on the beach for you.
Hotel Su Giganti has 25 hotel rooms. The rooms on the ground floor have their own terrace overlooking the pool. The rooms on the first floor have a private balcony with either sea view or overlooking the hilly landscape. The Family room, consisting of a double and single bedroom joined by a door, can accommodate 3 guests. The Deluxe room situated on the first floor features Wi-Fi, 3D TV and a bubble bath. All rooms are provided with air-conditioning, a minibar, phone, television, safe and private porch.
A perfect stay for those...
A holiday at Su Giganti is perfectly suited for couples and families looking for a well-cared for and intimate hotel within walking distance of the beach and close to a vibrant village. A short stay at this hotel is easily included in a tailor-made round trip across the island as well!
Accommodation & facilities:
• Parking space
• Restaurant
• Bar
• Gar...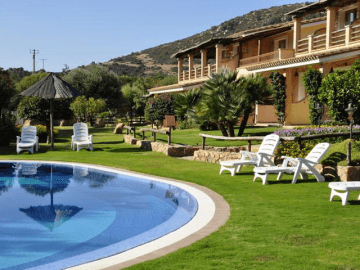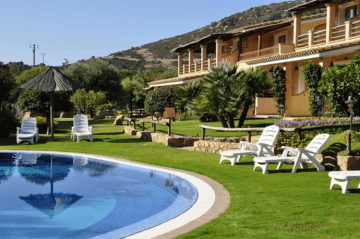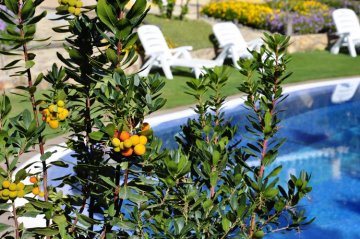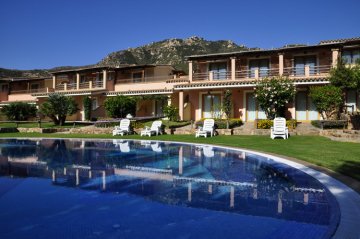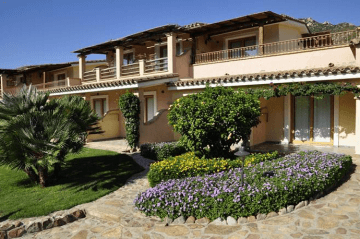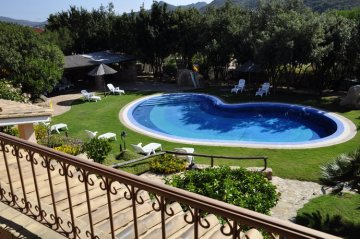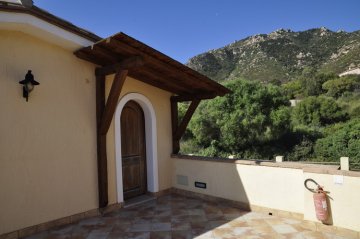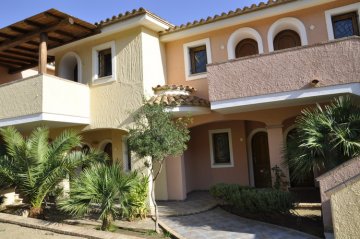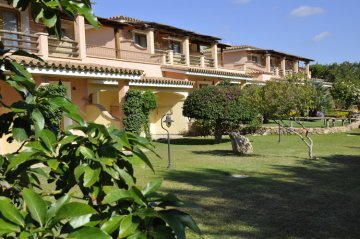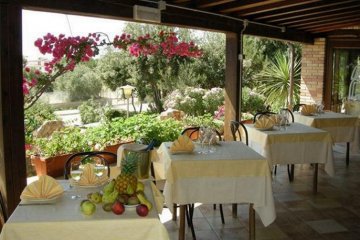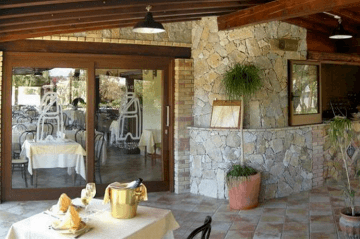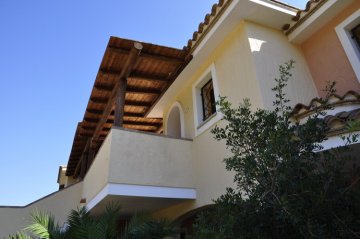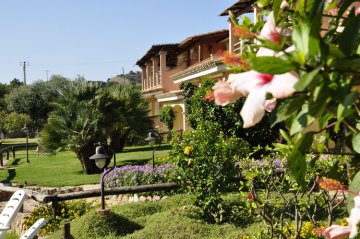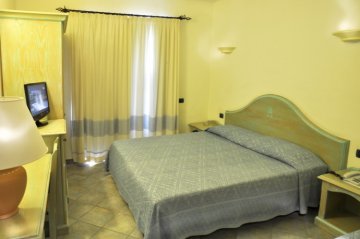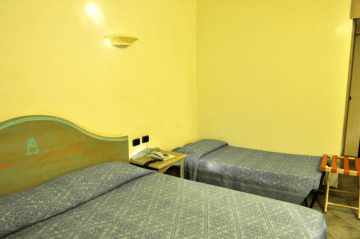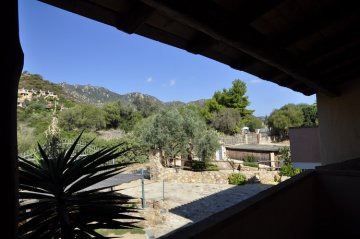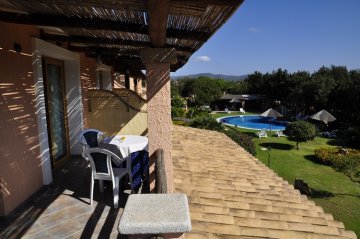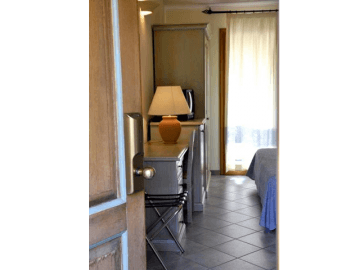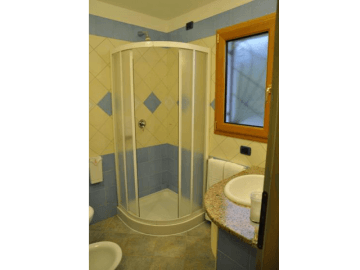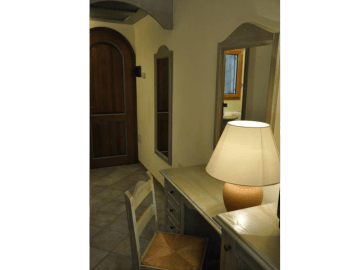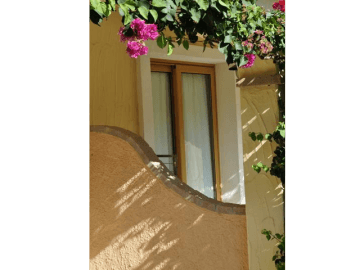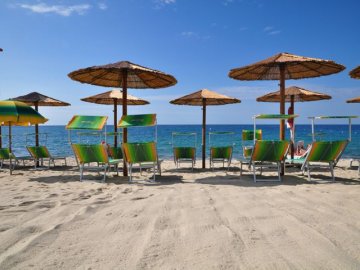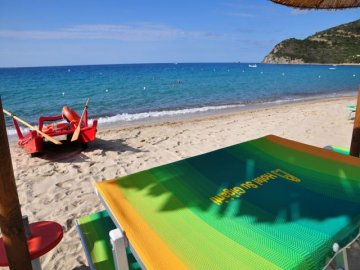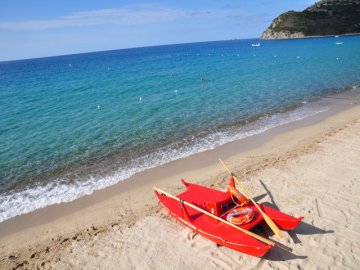 Hotel Su Giganti
Villasimius
Via the newly built highway from Cagliari or, preferably, via the panoramic route along the coast you'll arrive at Villasimius, a quiet village which transforms into a lively seaside resort during the summer months. The area is known for the numerous beautiful sandy beaches and bays with turquoise waters. There are various restaurants, pizzerias, bars, ice cream parlours and shops along the coast and in the village itself. During the summer months events are organised regularly on the central "piazza".
Just outside of the city centre there's a tourist harbour, where you can book a boat excursion to discover the magnificent coastline of south-east Sardinia. Alternatively, you can sail from the 17th- century star-shaped Porto Giunco to the island of Cavoli, where you can dive to the statue of Madonna dei Fondali at a depth of 10 metres.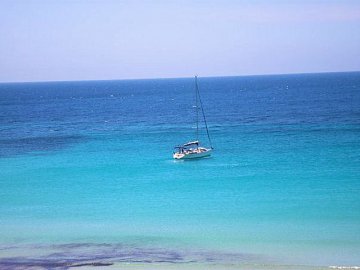 Discover the southern province of Cagliari
The province of Cagliari and its eponymous capital are located in south-west Sardinia. The daily ferries from Napels and Civitavecchia and large cruise liners sailing the Mediterranean moor in Cagliari's marina, which is situated right in front of the city centre, along the Via Roma. The city's own sandy beach Poetto (pronunciation: po-etto), stretching out for 8 kilometres, is very popular among the locals from April/May through the beginning of October. Located a few kilometres from the centre of Sardinia's capital, Cagliari-Elmas International Airport connects the capital to the main land.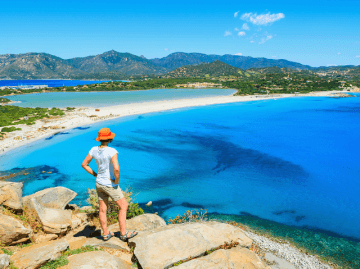 Lees meer
Prices
Rates are per person per night, breakfast included
Arrival: daily
Minimum stay: 1 night

Comments:
• When travelling with kids any discounts for children will be applied after having received your request:
• For an upgrade to a stay on half board or full board basis, please contact our travel experts.
Wat een mooi geleden hotel aan een overigens drukke weg. Maar ...... geen woord van kritiek.
9,0
John Driedonks
Top verblijf op loopafstand van strand
9,0
Joke Bekker
Mooi klein hotel, ruime kamer, goed eten
7,0
Petra & Klaas Walda
Very nice room
8.0
Anonymous
Harde matrassen en karig ontbijt
7.0
Monique Sluimer
Prachtige hotel met mooie faciliteiten
8.0
Anoniem
Hotel dicht bij de kust
7.0
Peter Dost
De laaste dagen waren top!
9.0
Stan Pinkaarts
Goed en druk bezocht restaurant. Heel fijn zwembad.
8.0
Mw. Eshuis (NL)
Heerlijk eiland met veel mooie strandjes!
7.0
Mw. Draaisma (NL)
Zeer mooie locatie, vanuit kamer direct aan het zwembad, uitgebreide keuze qua eten.
8.0
Mw. Stok - Huijgen (NL)