Tirreno Resort - Cala Liberotto (Orosei) - Sardinia
Tirreno Resort is a versatile resort for families and couples north of Orosei. Surrounded by a shady pine forest and a stone's throw from the beautiful sandy bay of Cala Liberotto, a pleasant holiday atmosphere prevails. The complex offers a large swimming pool for the whole family, as well as sports activities and entertainment for the youngest guests. In Tirreno you will find renovated rooms and large family rooms with separate bedrooms, at fair prices! Two restaurants, a pool bar and lounge bar complete the service of this resort in north-east Sardinia.
Resort Tirreno is one of the classics among the club hotels in Sardinia. The resort was established in the 1970s and recently renovated and modernized. The 1,600 square meter swimming pool with slides is one of the largest in Sardinia and offers plenty of water fun for young and old. There is also a children's pool, tennis courts and an adventure mini-golf course and a varied sports program guarantees fun for children from the age of four. Adults can book tennis and diving lessons. There is also a mountain bike rental on site and numerous excursions, quad tours and massages can be booked at reception. During the day there is also a sports program for adults, there is no entertainment in the evenings. In Club Hotel Tirreno you can get snacks during the day in the pool bar. In restaurant "Liberotto", both breakfast and dinner are served buffet style. The à la carte restaurant "Corallo" is located directly on the sea, on the bay of Cala Liberotto and is open from May in the afternoon and from June also in the evening. The menu offers Italian specialties and pizzas.
Tirreno Resort has numerous family-friendly room solutions. All rooms in Tirreno come with air conditioning, a mini fridge and a coffee maker as standard. The Classic Bungalows can accommodate two people in contrast to the Bungalow Garden Room, which can accommodate three people and have a seat in the garden. If you are traveling with children, a 2-room Bungalow for a maximum of 4 adults and 1 child is ideal. All bungalow rooms were partly renovated in 2019.
The modern 4-person premium rooms are located in the main building. These have been completely refurbished and have a bedroom with 2 single beds and a living / bedroom with a double bed. Finally the suites. You can choose between a 2-room Suite, suitable for four adults and a child, or a panoramic suite with roof terrace and sea view located on the third floor. Which room is best for you? Detailed information is of course available on request!
A perfect stay for those...
Plenty of holiday fun with the whole family: together with your travel group you can relax here or take action by participating in various activities. Thanks to the presence of large rooms, this Club Hotel also offers comfortable solutions for families at favorable prices.
Accommodation facilities:
• Parking space (for a fee)
• Reception and...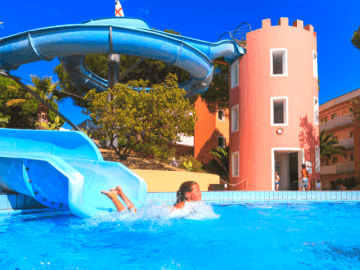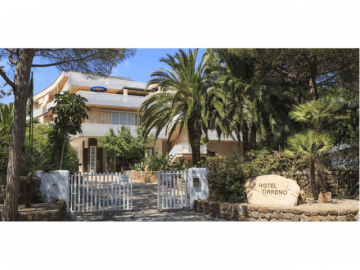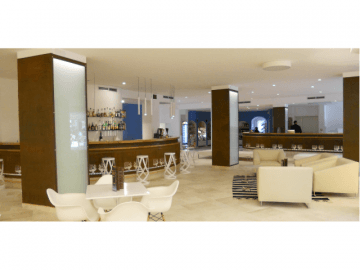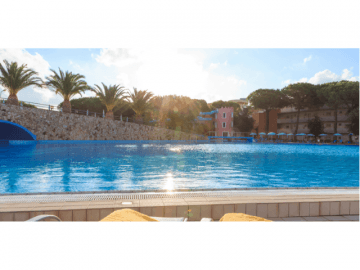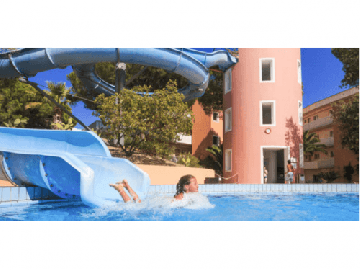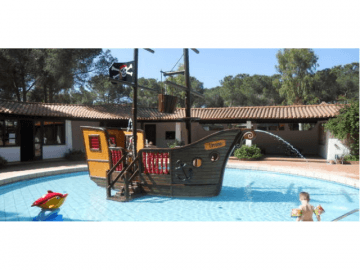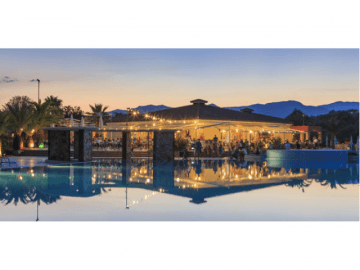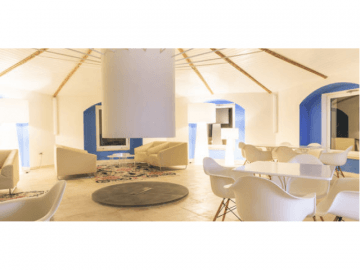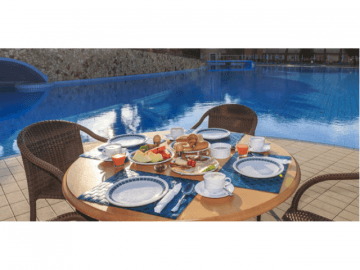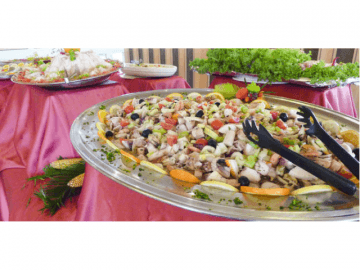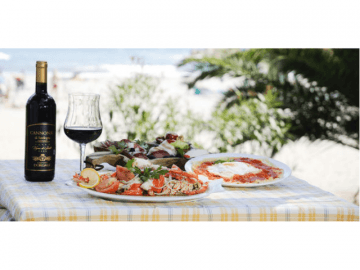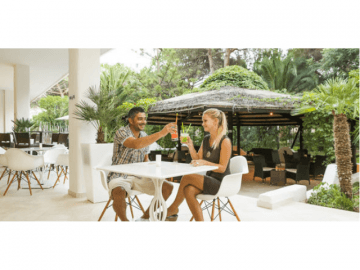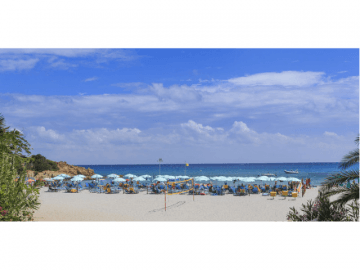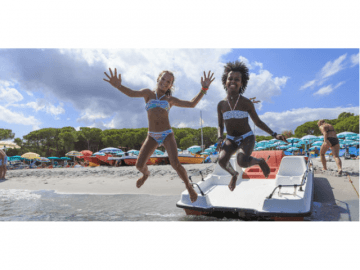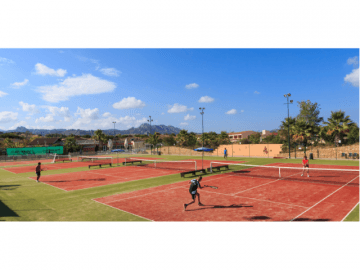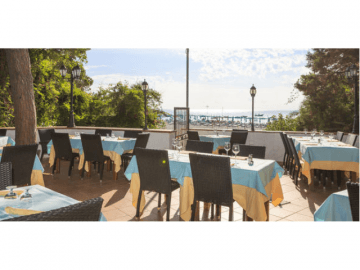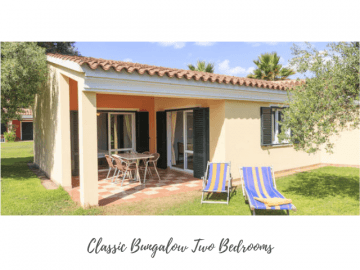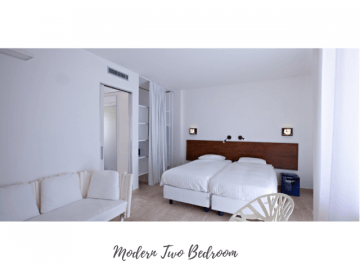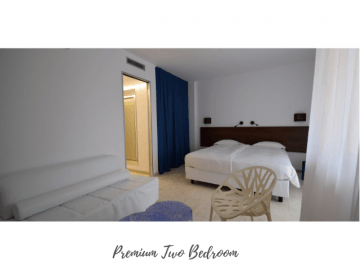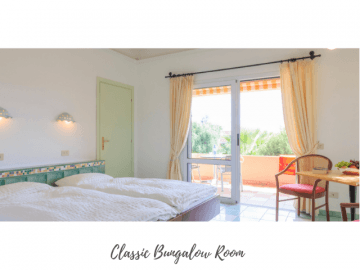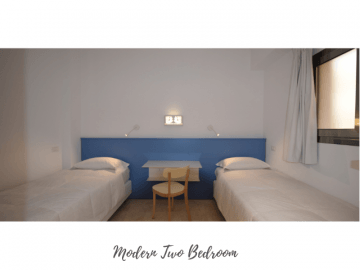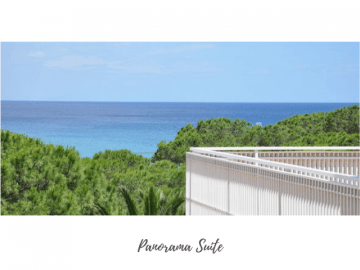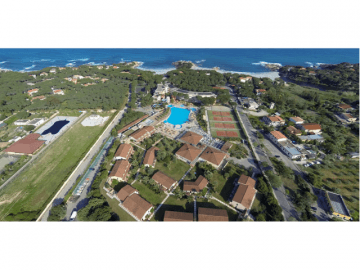 Tirreno Resort
Orosei
Orosei is a municipality in the province of Nuoro on the east coast of Sardinia. The coastal town was founded by the Romans. In the Middle Ages it was an important mooring port. Situated in the hilly landscape, in between the Supramonte and the Cedrino River, Orosei is a popular destination during the summer months.
The historic city centre, characterized by numerous narrow alleys and old homes, houses many beautiful churches, such as the Santa Maria e Mare, located near the estuary of the river, dating back to the 13th century, where on the last Sunday in May a procession by boat starts, carrying the Virgin's statue down the river.
Both the locals and tourists love to visit the beautiful sandy beaches in the area, such as Marina di Orosei, Cala Liberotto, Cala Ginepro, Mattanosca, Bidderosa and Cala Luna.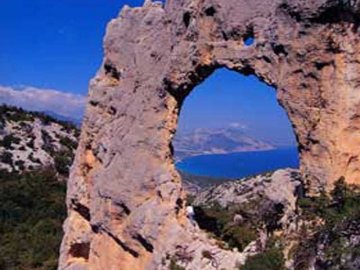 Discover the province of Nuoro in east Sardinia
It's like time has stood still in the versatile province of Nuoro, known for its unique coastline and pristine nature. Nuoro is the least densely populated region of the island. Through the years neither the Romans, Carthaginians nor any other foreign conquerors have succeeded in invading the area, because of which it's been able to develop its own culture. Nowadays Nuoro's unique folklore and traditions are still visible during the local festivities.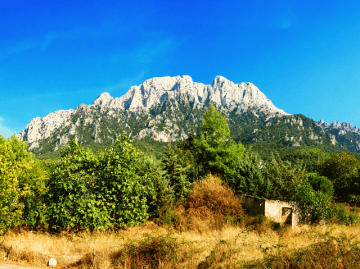 Lees meer
Tarieven
The rates are per room per night incl. breakfast and dinner
Arrives; daily
Minimum stay: 3 nights in low season - 4 nights 27.08.2022 till 07.10.2022- 7 nights 25.06.2022 till 26.08.2022

Early Bird 2022:
• Until 28.02.2022: 10% discount on bookings with a stay in the period 09.04-2022 till 25.06.2022 and 27.08.2022 till 22.10.2022
• Until 28.02.2022: 5% discount on bookings with a stay in the period 25.06.2022 till 27.08.2022


Great resort!
10,0
Anonymous
Luxe resort maar naar mijn gevoel te massaal. Man en kinderen vonden het hier fijn vanwege het grote zwembad, ligging aan zee en de faciliteiten
8,0
Fam. Jansen
+ Mooie ligging dicht bij het strand. - Luide muziek en avondeten
7,0
Anoniem