Hotel Aquadulci ****, Chia - Sardinia
Aquadulci is a modern hotel in Chia, located on one of the most beautiful beaches in southern Sardinia; Su Giudeu. The luxurious hotel is furnished in a modern style, has a nice swimming pool, a good restaurant and is an ideal island holiday destination for all beach and nature lovers.
The 4-star hotel Aquadulci in Chia is located an hour's drive from Cagliari Airport and 20 minutes from Pula. Chia, the name of the coastline of the village of Domus de Maria, is a much-loved beach holiday destination, surrounded by mountains. In addition to untouched nature, infinite shades of blue and high dunes covered with fine white sand await you here. From Aquadulci, a hiking trail takes you in five minutes to the white sandy beach of Su Giudeu. What is special is that you walk through a protected nature reserve, along a large lagoon where all kinds of birds can be seen, including the pink flamingos! For those who want more than lazing on sand; on the beach of Su Giudeu is also a wind and kite surfing school.
The hotel's modern rooms are decorated in natural colors and some are enriched with traditional elements. You can choose between a standard, garden or sea side room that can be divided into classic, superior or suite. The Classic rooms do not all have a seating area outside and are suitable for a maximum of two people. The Superior rooms are slightly more spacious and suitable for two to three people. Only the superior rooms of the Garden and seaside type offer a terrace or balcony. If you are traveling with children or if you are looking for a more luxurious room, a Suite with outdoor seating is the right option for you. All rooms are on the ground floor or first floor and air conditioning, television and Wi-Fi are part of the standard comfort.

Would you also like to go out for a day? Visit the ancient Roman settlement in Nora, stroll through the city of Cagliari for a day or cool off in the caves of Is Zuddas where beautiful stalactite and stalagmite formations can be seen. Be sure to take a drive along the imposing coastline of Capo Spartivento towards the Sant'Antioco peninsula. If you wish, you can even cross from the peninsula to the tuna island of Isola di San Pietro! Besides Su Giudeu, Chia is also home to countless other paradisiacal beaches. Coves such as Cala Cipolla, Campana, Tuerredda and Cala del Morto are just a few beautiful examples. If you like to eat out in the evening, you will find countless cozy restaurants in the town of Pula.
A perfect stay for those...
Aquadulci is a nice luxury destination for those who like to stay in a hotel that is not too big, which is quietly located, close to a bright blue sea.
Facilities in the accommodation:
• Parking
• Garden
• Reception 24/24 ...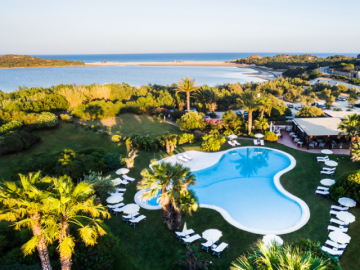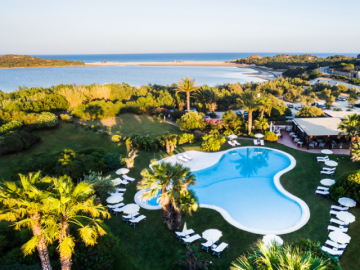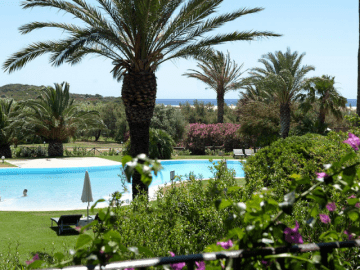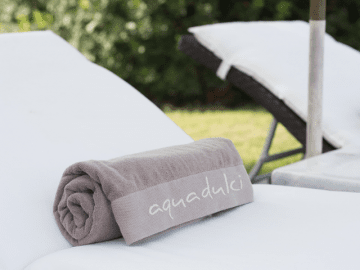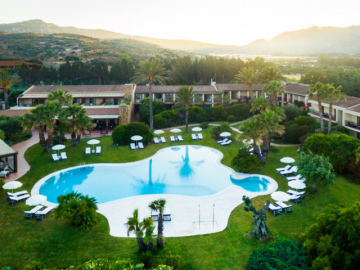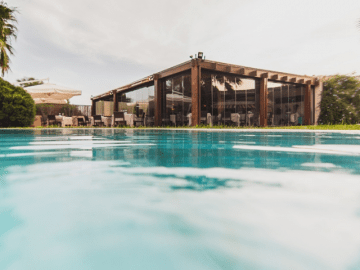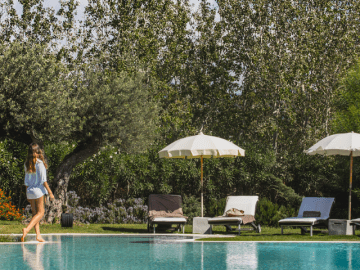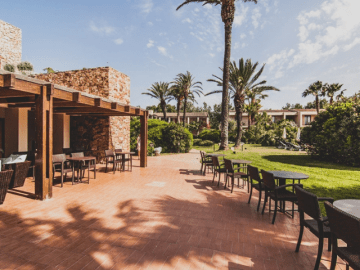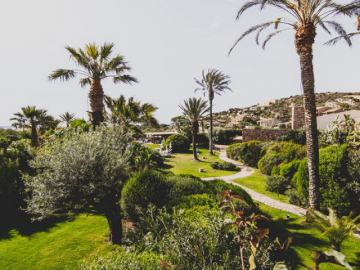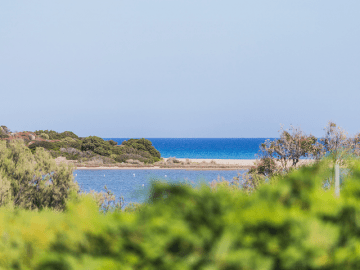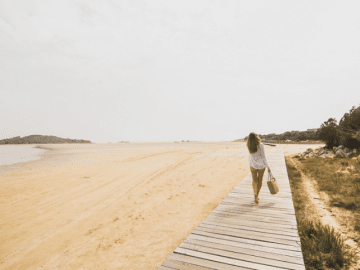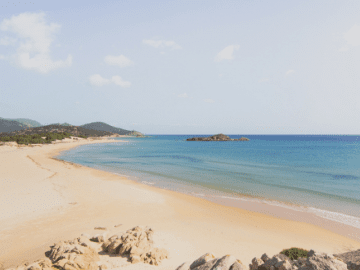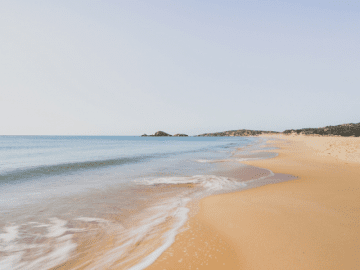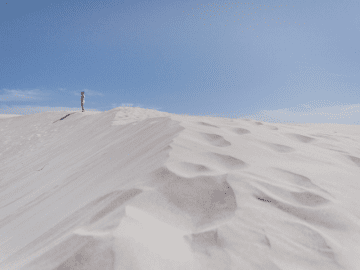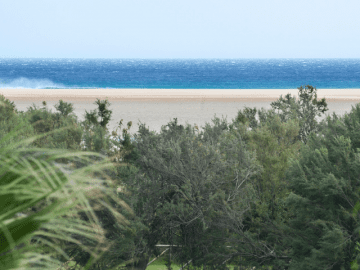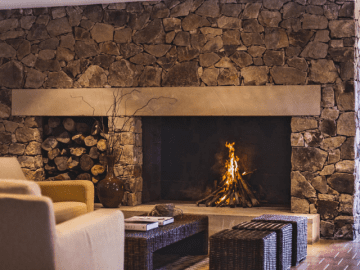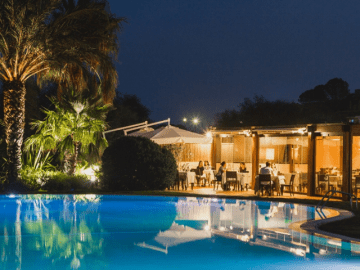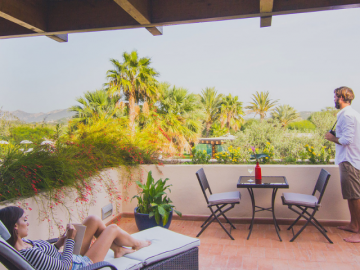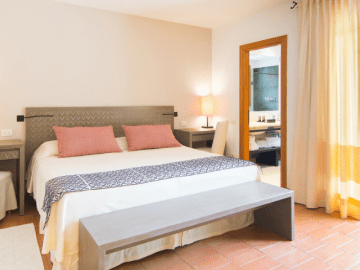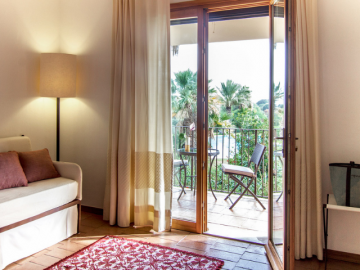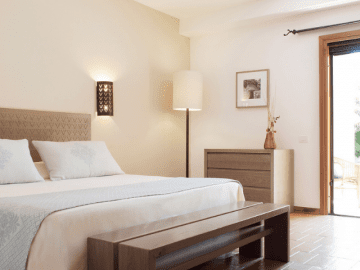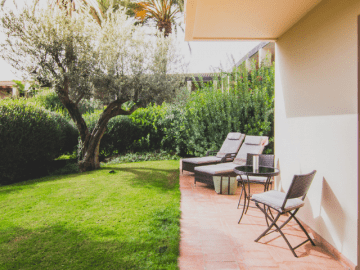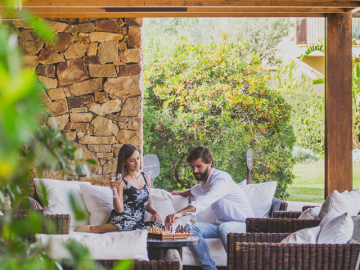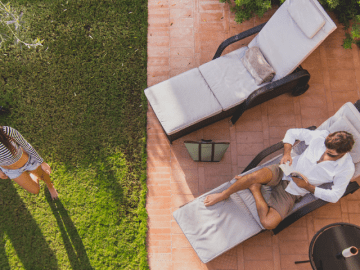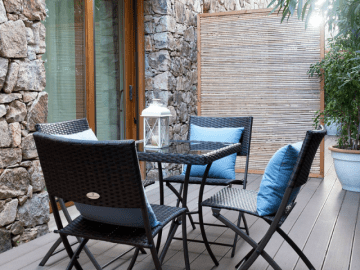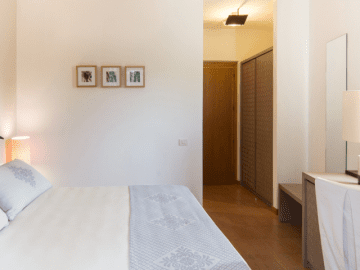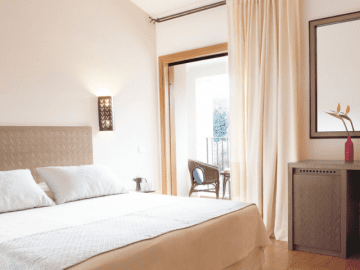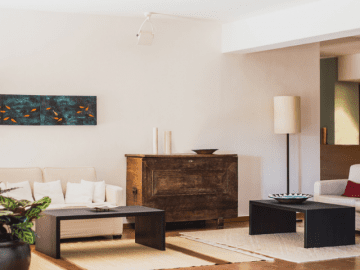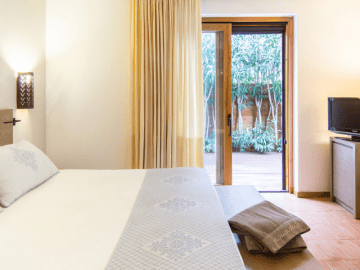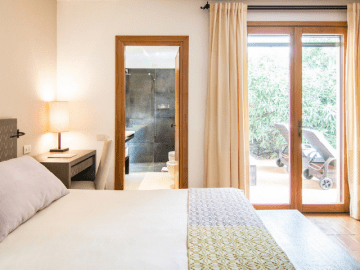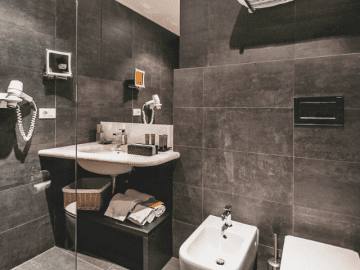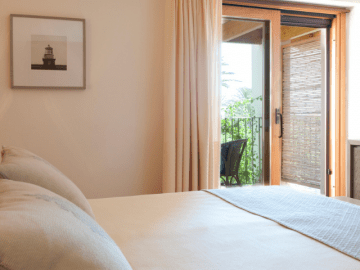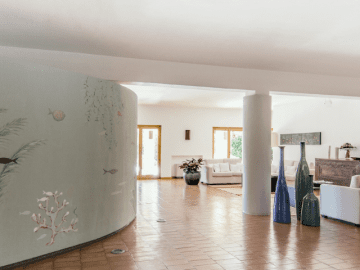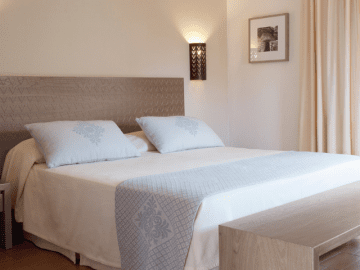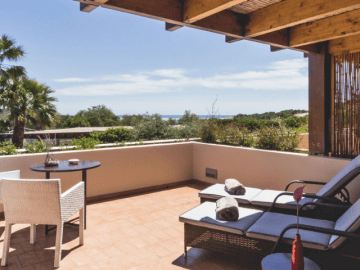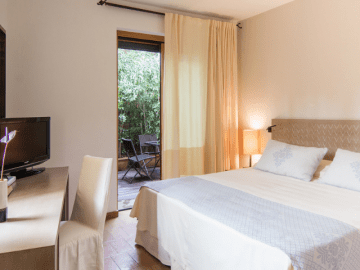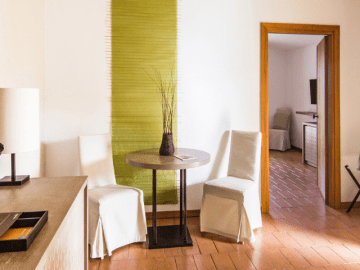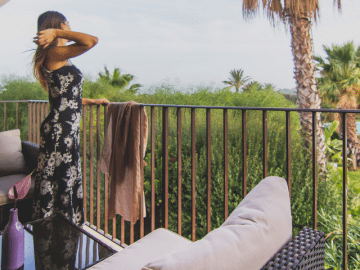 Hotel Aquadulci
Chia
Chia is a small village of the municipality of Domus de Maria, renowned for its broad sandy beaches, dunes, crystal clear waters and rocky bays. The beach of Su Giudeu is very popular among kite surfers because of the constant presence of wind. The lagoon just in front of the beach houses many pink flamingos, herons, grebes and other migratory birds.
The locals sell homemade products in the many small market stands along the road. We recommend trying the sweet white or dark red "fichi" (figs)!
There are numerous restaurants, bars and shops in the area. The lively Pula is just 15 kilometres away.
The tower of Chia is definitely worth a visit, as well as the ruins of the Phoenician Bithia, a large part of which has been under water for centuries. Ptolemaeus and Plinius the Old already wrote about this city in the 1st century A.D. Still observable are the remains of a Punic temple and various artefacts that seem to indicate the presence of a "Tophet". However, the majority hasn't been excavated yet.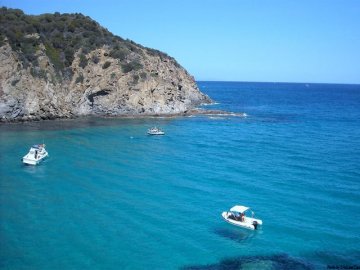 Discover the southern province of Cagliari
The province of Cagliari and its eponymous capital are located in south-west Sardinia. The daily ferries from Napels and Civitavecchia and large cruise liners sailing the Mediterranean moor in Cagliari's marina, which is situated right in front of the city centre, along the Via Roma. The city's own sandy beach Poetto (pronunciation: po-etto), stretching out for 8 kilometres, is very popular among the locals from April/May through the beginning of October. Located a few kilometres from the centre of Sardinia's capital, Cagliari-Elmas International Airport connects the capital to the main land.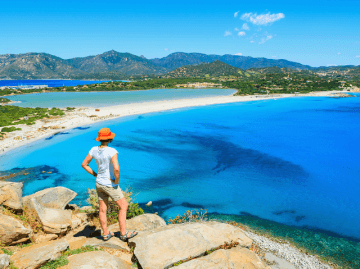 Lees meer
Prices
The prices are per person per night including breakfast
Arrival: daily
Minimum stay: 7 nights (shorter stays from 3 nights on request)

Book your holiday for 2022 now with a discount!
• Until 31.01.2022: 12% discount if you book at least 7 nights (with the exception of the period 06.08 - 21.08.2022)
• Until 31.03.2022: 10% discount if you book at least 7 nights (with the exception of the period 06.08 - 21.08.2022)
• Honeymoon offer: 10% discount for a minimum of 7 nights' stay (with the exception of the period 09.07 - 04.09.2022), fruit and a bottle of wine on arrival, gift on departure
• Senior offer (65+): 10% discount for a minimum of 7 nights' stay (with the exception of the period 09.07 - 04.09.2022)