Residence Baia Caddinas, Golfo Aranci - Sardinia
Baia Caddinas is a child-friendly resort near the Costa Smeralda. The residence's apartments are situated in a lush garden with pool next to a private sandy beach with crystal clear waters.
Hotel Resort Baia Caddinas & Spa is strategically located in north-east Sardinia, at 2 kilometres from the harbour of Olbia and the Golfo Aranci and within a 20-minute drive of the jet set town Porto Cervo. Moreover, the residence is located close to the beach and has 2 swimming pools as well. This versatile accommodation offers a wide range of facilities and organised activities. The resort consists of both 3-star apartments and the 4-star hotel Baia Caddinas.
Baia Caddinas' comfortable apartments can accommodate up to 6 guests. Except for the first row of apartments situated on the beach, all apartments feature air-conditioning.
A perfect stay for those...
Residence Baia Caddinas' apartments are perfectly suited for travellers looking for a beautiful and versatile resort to enjoy a lovely beach holiday.
Accommodation & facilities:
• Parking space (fee)
• Restaurant
• Bar
...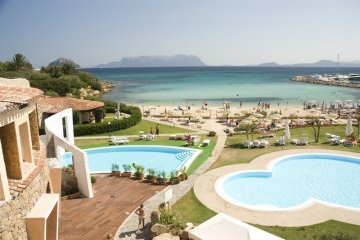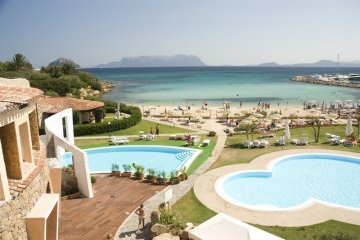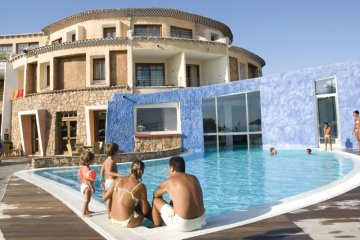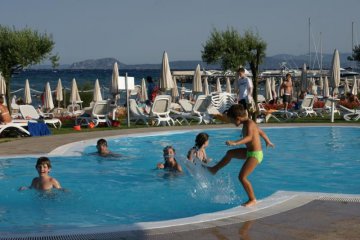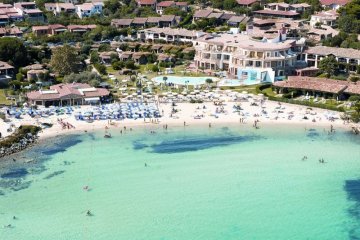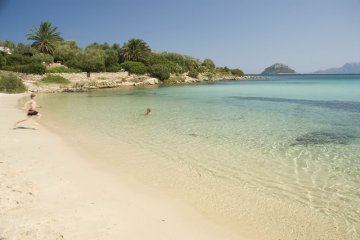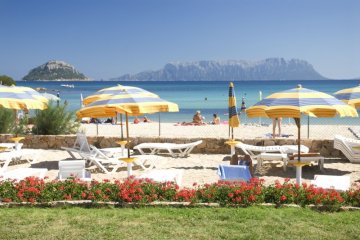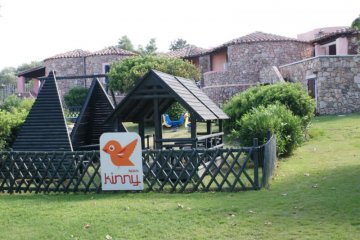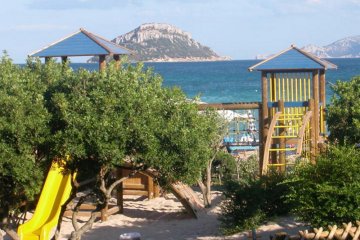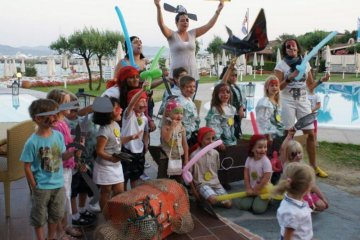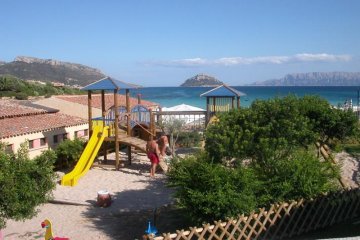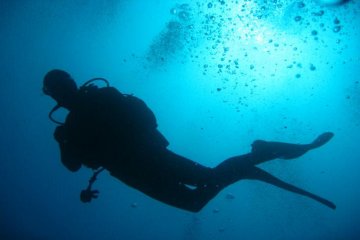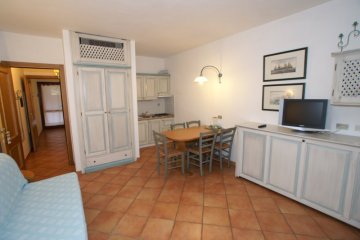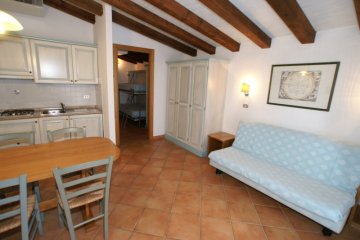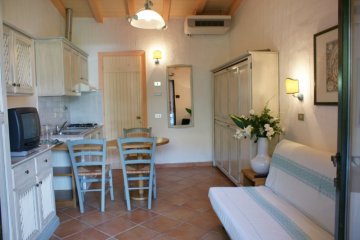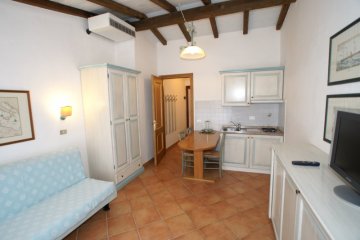 Residence Baia Caddinas
Golfo Aranci
The harbour town Golfo Aranci arose after the construction of the railroad Olbia – Sassari and after the installation of the ferry route to the harbour of Civitavecchia. The marina has been used for the transportation of goods since 1882 and for the transportation of passengers since 1962. The beautiful beaches in the area have increased the popularity of the village, resulting in more and more connections to other cities. The ferries to the mainland are used daily by both locals and tourists.
The name of the villages doesn't have anything to do with oranges; you won't find any orchards here since it derives from a wrong translation from the old Gallurese toponym of the Golfu di li Ranci ("Gulf of the Crabs").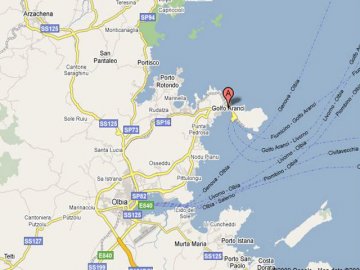 Discover the province of Olbia-Tempio in north Sardinia
Olbia-Tempio is one of the most popular holiday destinations in Sardinia. It's the perfect province for a relaxing beach holiday because of the countless bays and broad sandy beaches here. Its landscape is furthermore characterized by a lush Mediterranean vegetation and impressive rocks. The province is an international crossroads for numerous visitors, thanks to the international Olbia-Costa Smeralda Airport and Olbia's marina, where ferries from Genoa, Livorno, Piombino and Civitavecchia arrive daily.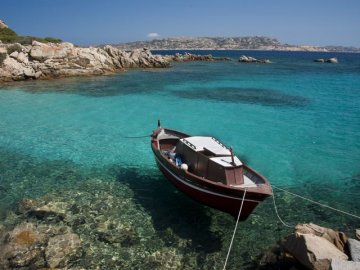 Lees meer
Prices
Rates are per apartment per night
Arrival: daily, except for the period 26.05 - 08.09: Saturday
Minimum stay: 3 nights, except for the period 26.05 - 08.09: 7 nights

Mandatory additional costs (to be paid on arrival):
• Princess: € 35 - € 55 per person per week, depending on the travel period. This package includes already made beds upon arrival, a double set of towels, kitchen set, TV, use of electricity, final cleaning (kitchenette and waste bin excl.), Mini Club, use of the sauna, Turkish steam bath and fitness room

• Queen: € 70 - € 110 per person per week, depending on the travel period. This package includes already made beds upon arrival, a double set of towels, kitchen set, TV, use of electricity, daily cleaning service, final cleaning, (kitchenette and waste bin excl.), Mini Club, use of the sauna, Turkish steam bath and fitness room

• King: € 130 - € 170 per person per week, depending on the travel period. This package includes already made beds upon arrival, a double set of towels, kitchen set, TV, use of electricity, daily cleaning service, breakfast, final cleaning, (kitchenette and waste bin excl.), Mini Club, use of the sauna, Turkish steam bath and fitness room
Perfecte plek voor een gezin met kinderen
9.0
Familie Lambers