Residence Bouganvillage, Budoni - Sardinia
The self-catering apartments of the intimate residence Bouganvillage are located in a beautiful area, 40 kilometres south of Olbia and 2 kilometres from the lively village of Budoni, near numerous beaches. A lovely destination for your holiday in Sardinia!
Bouganvillage is a small residence, for a large part surrounded by lush gardens, set in a tranquil area. The accommodation has a reception, a play ground for the kids and a small swimming pool. There's a limited Wi-Fi area as well.
Beautiful beaches such as Port Ainu, La Marina di Posada and Bidderosa are easily reached by car. The beach of Sant'Anna (1,5 kilometres) and Punta Sant'Anna (2 kilometres) are closer to the accommodation. In the lively village of Budoni, at 2 kilometres from Bouganvillage, there are various restaurants and ice cream parlours, shops, banks and supermarkets. San Teodoro is just 8 kilometres away.

The apartments of Bouganvillage can accommodate 1 – 7 guests. The ones located on the ground floor are provided with a furnished patio, the ones on the first floor have a private terrace. The washing machine and barbecue are for common use. Across the street, outside of the residence, there are several other apartments. All apartments feature air-conditioning. Each apartment gets 1 parasol on loan.

A perfect stay for those...
Residence Bouganvillage is perfectly suited for travellers wanting to spend their holiday independently in an intimate accommodation from where you can easily explore the northern and eastern coast by car.
Accommodation & facilities:
• Parking space
• Reception (9.00-13.00h an...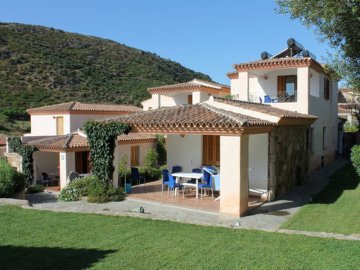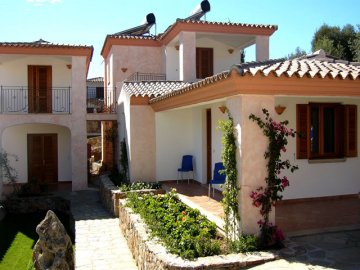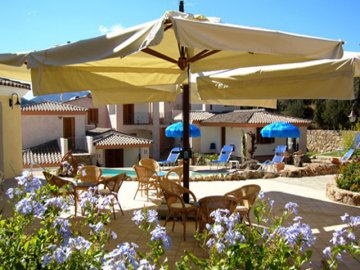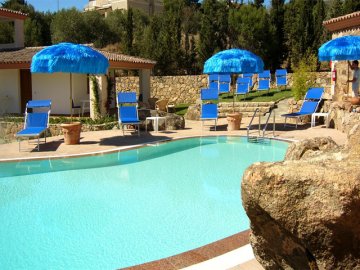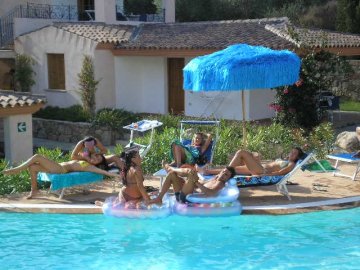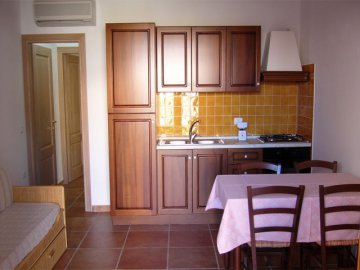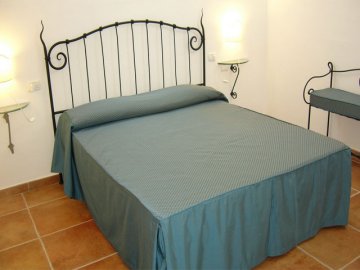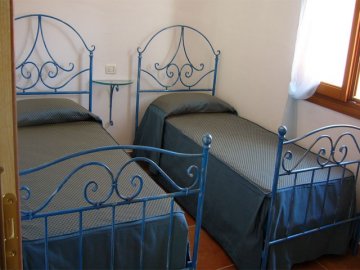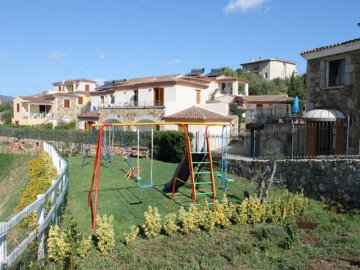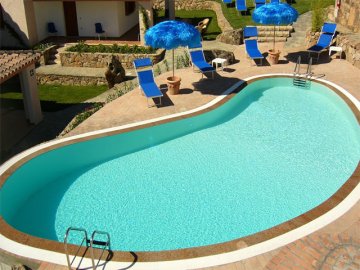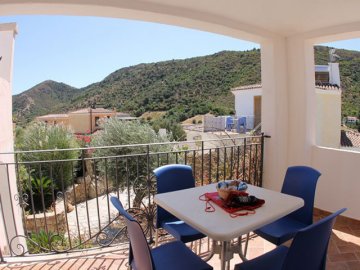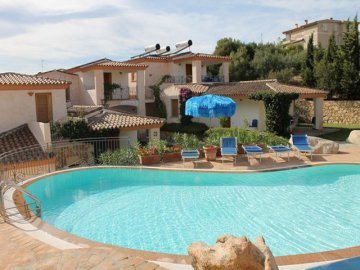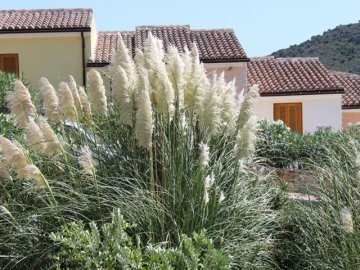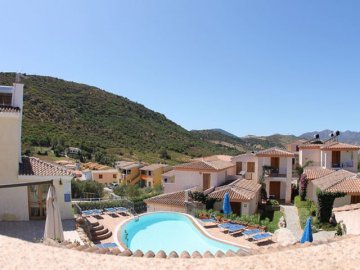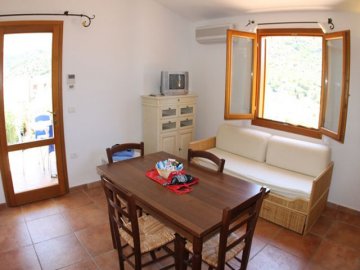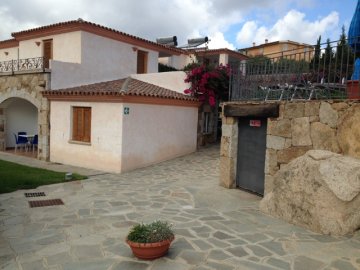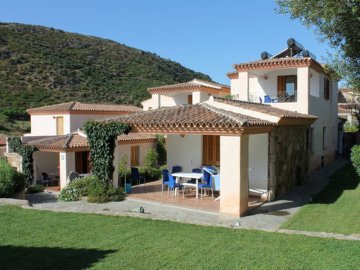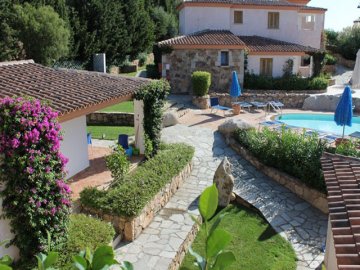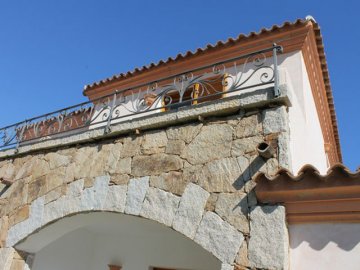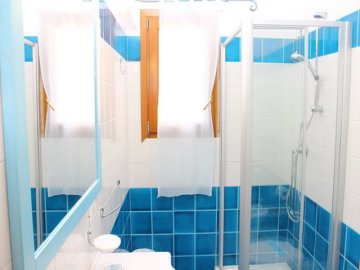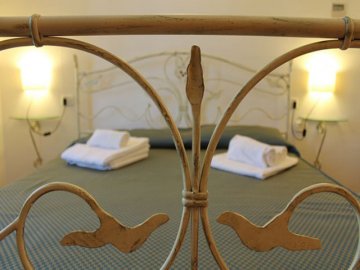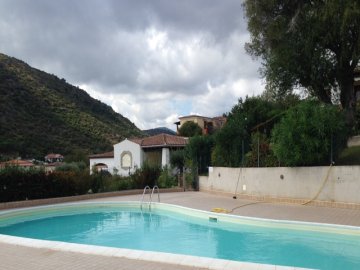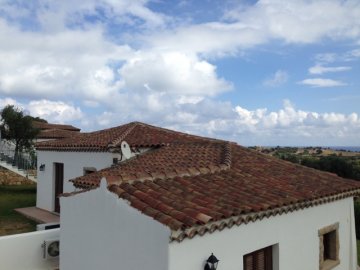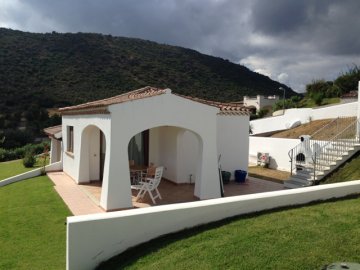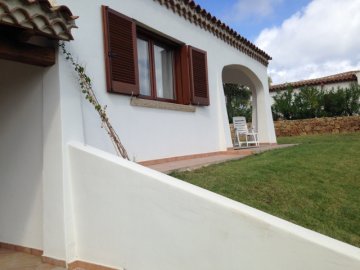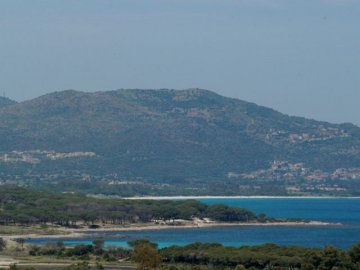 Residence Bouganvillage
Budoni
Budoni, located on Sardinia's east coast, is a popular holiday destination. The village has a stunning coastline of 18 kilometres. During the winter months its population doesn't even reach 5000 inhabitants. During the summer months, however, that number increases explosively to approximately 70.000 inhabitants.

Budoni has a rich history. Just outside of the village you can visit the archaeological site of Augustus Populus (Agrustos nowadays). The landscape is hilly and sparsely populated. Budoni is surrounded by pine forests and lakes filled with rare animals, such as the pink flamingo. In front of Budoni's coast there are several protected nature reserves, where for example dolphins live.
The lively harbour of Porto Ottiolu, with its restaurants and various excursion facilities, is located within a 10-minute drive of Budoni. During the summer months many folkloristic events and festivals are held in the small mountain villages; a unique experience!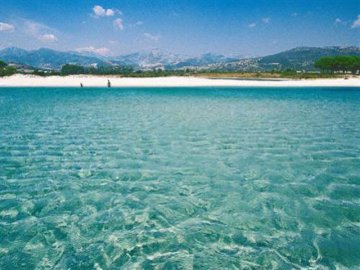 Discover the province of Olbia-Tempio in north Sardinia
Olbia-Tempio is one of the most popular holiday destinations in Sardinia. It's the perfect province for a relaxing beach holiday because of the countless bays and broad sandy beaches here. Its landscape is furthermore characterized by a lush Mediterranean vegetation and impressive rocks. The province is an international crossroads for numerous visitors, thanks to the international Olbia-Costa Smeralda Airport and Olbia's marina, where ferries from Genoa, Livorno, Piombino and Civitavecchia arrive daily.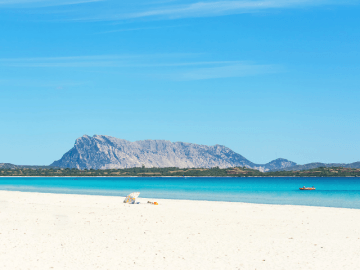 Lees meer
Prices
Rates are per apartment per week
Arrival: Saturday / Sunday / Tuesday / Wednesday
Minimum stay: 5 nights in period 19.06 – 03.09; other periods: 3 nights

Book your holiday in Bouganvillage for 2022 with a discount!
• Book an apartment now for the period 23.04 - 28.05 with a 20% discount
• Book an apartment now for the period 29.05 - 18.06 with a 10% discount
• Until 31.05.2022: 20% discount on stays in the period 17.09 - 23.10.2022

Mandatory additional costs (to be paid on arrival):
• Use of gas, water, electricity, bed linen, air-conditioning*: € 35 per adult per week (children 3 - 11 yr.: € 17,50)
• Final cleaning (kitchen excl.): Mono € 60, Bilo € 70, Trilo € 80
• Deposit: € 200 per apartment
*This supplement will not be applied on stays before 04.06 and after 09.09.2022

Supplements (optional):
• Bath towels: € 10 per person
• Extra change of bed linen: € 10 per person
• Beach towel: € 5
• Cot: € 35 per week
• Family Kit: € 50.00 per week (cot, baby bath, hot water bottle, stroller, high chair)
• Small pets: € 30 per stay
igging is prima voor de omgeving maar Budoni zelf is niet zoveel aan, strand is er prachtig
7,0
Marjan
Prima accommodatie alleen jammer dat we verder van het zwembad zaten
8,0
Anoniem
De appartementen liggen verspreid aan beide zijdes van de straat
7,0
Joce
Zwembad is verboden tussen 13 en 16 uur, kan klantvriendelijker + Prima appartement
7,0
Anoniem
Neem de tips die van Sardinia4all krijgt per regio te harte. Heeft mij enorm geholpen om dingen te gaan bezoeken & bekijken.
8,0
Peter
Small-scale nice and clean complex.
8.0
Marianne (NL)
Here we would not return again
2,0
Angela van Dongen
Het eiland moet je gezien hebben, de mensen zijn super vriendelijk en de zee is echt prachtig!
9.0
Familie Schade/Niersman (NL)
Clean accommodation, stunning island
8.0
Mw. Kruithoff (NL)
Minder geschikt voor kleine kinderen
6.0
Mevr. Schram (NL)
Een fantastische week, bedankt!
10.0
Dhr. Smissen (NL)
Zeer goed!
9.0
Anoniem (NL)
Varen met een rip langs de mooie stranden van Sardinië is echt een aanrader!
9.0
Dhr. Passmann (NL)