Agriturismo Casa Marmida, Guspini - Sardinia
Agriturismo Casa Marmida, een vakantieboerderij in het westen van Sardinië, is een mooie bestemming voor wie graag in een échte agriturismo op Sardinië wil overnachten. Tijdens je verblijf in deze authentieke accommodatie kun je genieten van de rust, de dieren en van het verfrissende zwembad. 's Avonds laat Andrea je in zijn restaurant graag kennismaken met zijn smakelijke gerechten die gemaakt zijn van producten van eigen land.
The homely Casa Marmida is located within 8 kilometres of the beach of Pistis. While you're relaxing in the country side by the pool, the farm's daily activities continue. Like in al true agriturismos, the whole family works on the farm, on the land and/or in the kitchen. Casa Marmida breeds livestock, grows fruits and vegetables and produces its own olive oil, wine and savoury cheeses.
Would you like to explore the area? How about a visit to the pink flamingos in the lagoon of Oristano, a trip to the mines in Ingurtoso or to one of Europe's highest dunes in Piscinas? A must see is the nuraghe Su Nuraxi in Barumini, which can be easily combined with a hike on the high plateau of Giara di Gesturi.
Casa Marmida offers 8 double rooms, in which an extra (bunk) bed can be placed on request when travelling with kids. Each room features air-conditioning, a private bathroom with shower and a hairdryer. Almost all rooms are provided with a private terrace outside. The rate included a daily change of towels and room cleaning every 2 days.
A perfect stay for those...
Agriturismo Casa Marmida is perfectly suited for travellers looking for a rural accommodation in a tranquil location, near Oristano and the beautiful Costa Verde.

Accommodation & facilities:
• Parking space
• Garden
• Swimming pool w...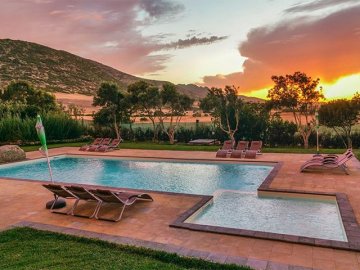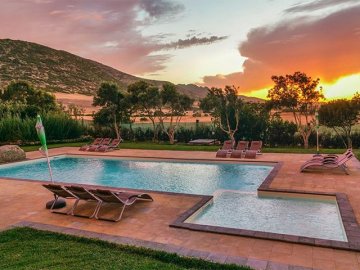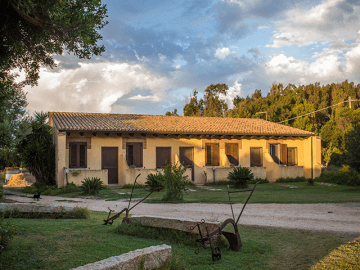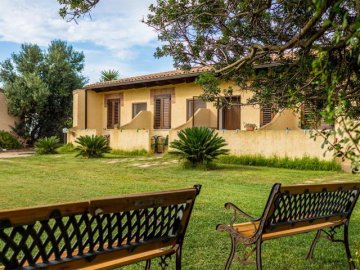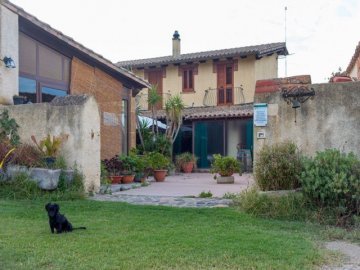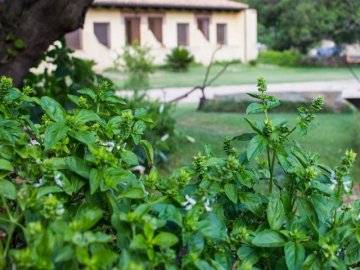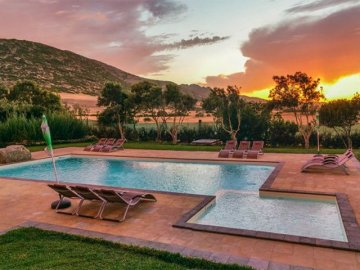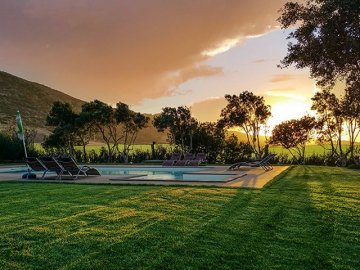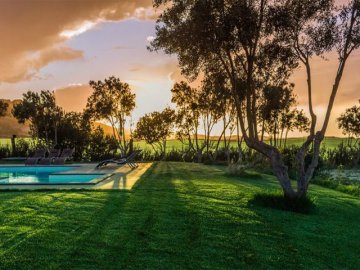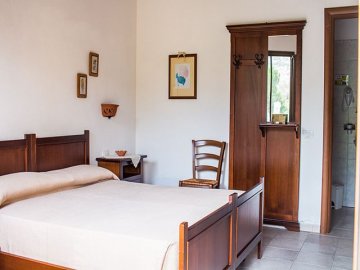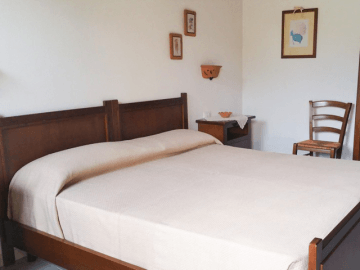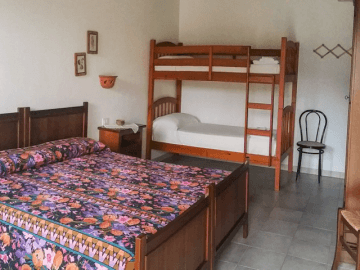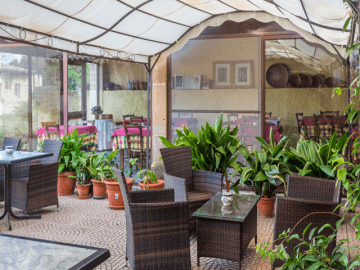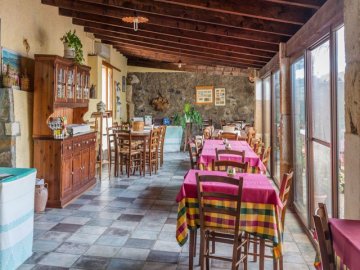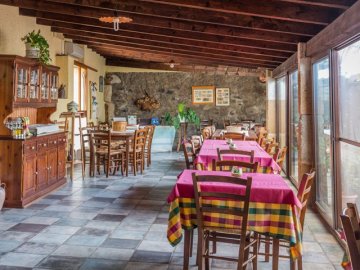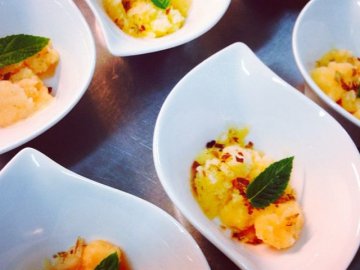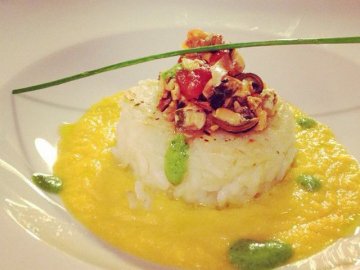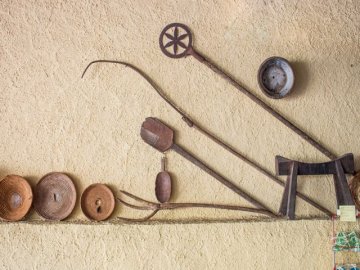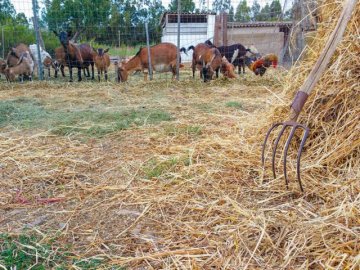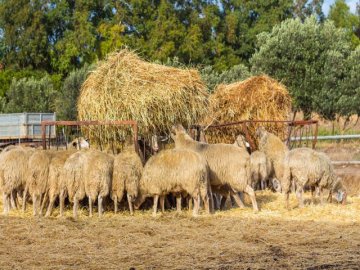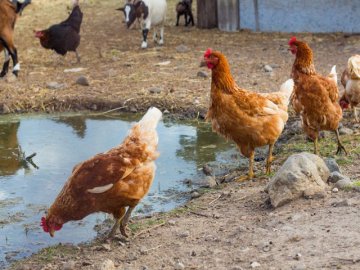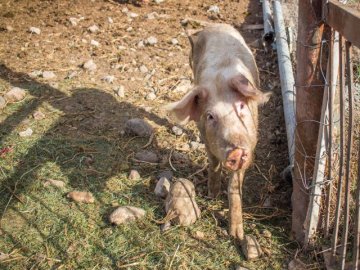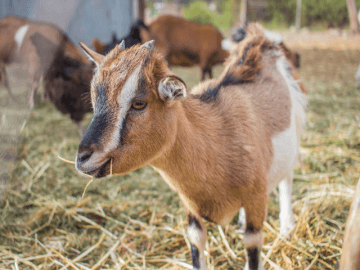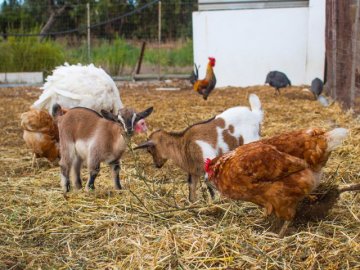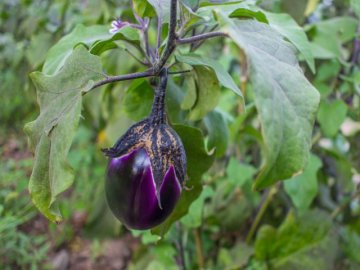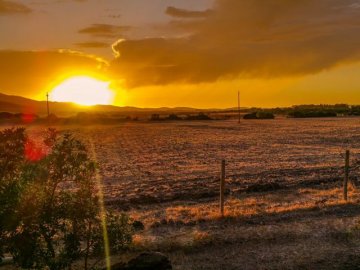 Agriturismo Casa Marmida
Guspini
Guspini is a town of about 13.000 inhabitants in the province of Medio Campidano. The city has a medieval structure. Nowadays its economy is based on agriculture and farming after the closing of the mines in 1980. The area bears many traces of the Phoenician, Punic and Roman Ages. "Sa Mitza de Nieddinu" on the west side of the city is a sacred place of worship which dates back to the final period of the Bronze Age (1200-900 B.C.), which has been kept intact almost completely.
One of the most important religious happenings in Guspini is the festival of Santa Maria Assunta a Ferragosto on the 15th of August.
Discover the province of Medio Campidano in south-west Sardinia
Along the west coast of Sardinia, in between the provinces of Carbonia-Iglesias and Oristano, the province of Medio Campidano was established from a section of the province of Cagliari. Its capital is Sanluri. The province is named for the protected Campidano plane, called Parco Regionale del Monte Linas – Orrida – Marganai.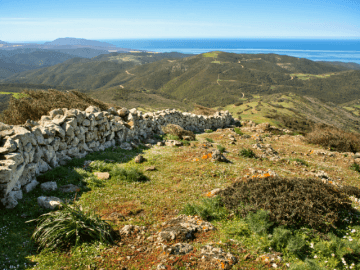 Lees meer
Prices
Rates are per person per night, breakfast included
Arrival: daily
Minimum stay: 1 night - 3 nights in august

Discounts for children:
• Children 0-2 years: free
• Children 3-8 years: 30% discount
• Children 9-10 years: 10% discount

Supplements (optional):
• Half board: € 32 per person
Gezellige kamer, de gastheer is een geweldige kok. Wel ver weg van de bewoonde wereld, maar een prettig verblijf.
8,0
Anoniem
De eigenaren zijn heel aardig en het eten is er heerlijk, maar de prijs kwaliteit verhouding vinden wij niet goed
7,0
Claudia
Erg afgelegen, communicatie moeizaam, minst goed gegeten
5,0
Anoniem
Basic kamers, wel netjes, heerlijke keuken voor weinig geld
8,0
Anoniem
Eenvoudige kamers, heerlijk zwembad, Andrea is fantastisch
8,0
Gerrie
Vaker op agriturisme geweest maar deze viel toch tegen. Eigenaar vriendelijk serveerster erg stug. Kamers vonden wij erg donker en je zit toch ver van alles af....wel schoon
6,0
Dick
Heerlijke zwembad, heerlijk eten 's avonds
8,0
Anoniem
Nice Agriturismo
8.0
Floris