Agriturismo Rocce Bianche, Arbus - Sardinia
Located in the beautiful south-west of Sardinia this agriturismo with pool is the perfect base for a journey of discovery through the pristine province of Medio Campidano. Book your stay at one of Rocce Bianche's rooms or bungalows and enjoy its idyllic ambiance!
In 2003 the old farm set in a rural environment was transformed into an agriturismo. The agriturismo's kitchen is held in high regard. Every night typically Sardinian dishes made of the farm's own products are served on large, joint tables in the restaurant provided with a fire place or on the terrace outside. The meal consists of an appetizer, a "primo piatto" such as pasta or rice, one or two entrees and side dishes and a dessert followed by a homemade mirto whilst sometimes enjoying a musical performance. We invite you to come and enjoy the warm, familiar ambiance and hospitality of this agriturismo!
Rocce Bianche features different types of rooms, bungalows (without kitchenette) and apartments (including kitchenette) , basic yet comfortably decorated and provided with their own bathroom, television, fridge and air-conditioning. The different rooms can accommodate 1 to 4 guests. All rooms have access to a private or shared terrace or porch.
A perfect stay for those...
Travellers looking to discover the pristine nature of the south east part of the island and the Sardinian cuisine in an agriturismo from where beaches, the surrounding nature reserve and archeological sites are easily reached will enjoy a never-to-be-forgotten holiday at Agriturismo Rocce Bianche.
Accommodation & facilities:
• Parking Space
• Restaurant
• Fire place...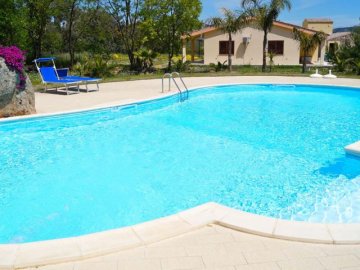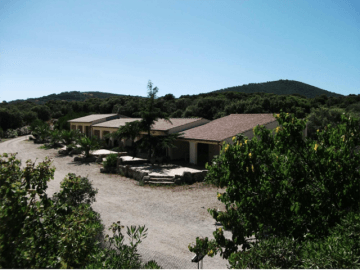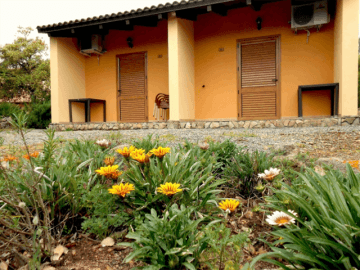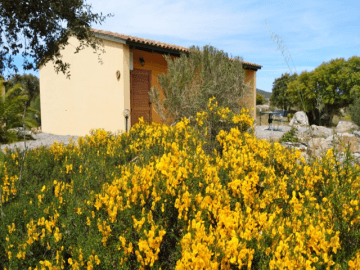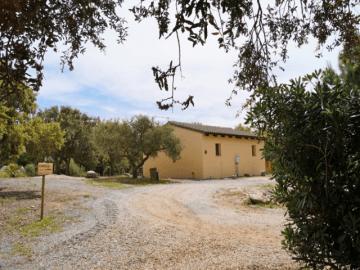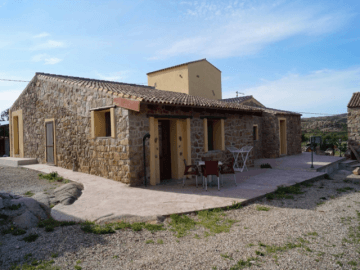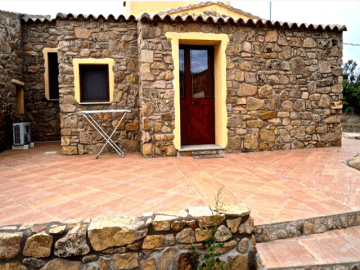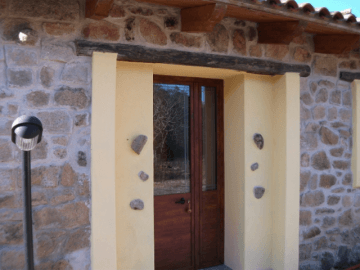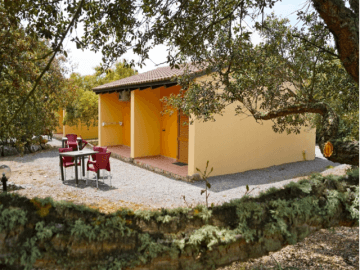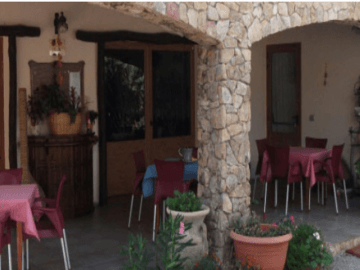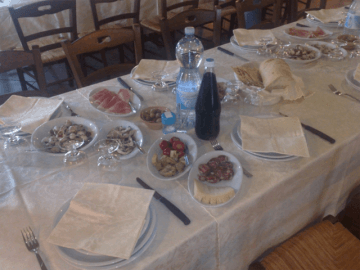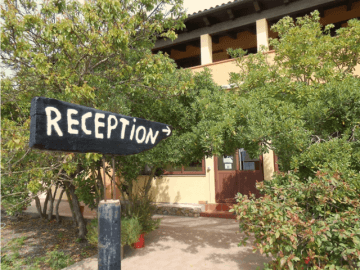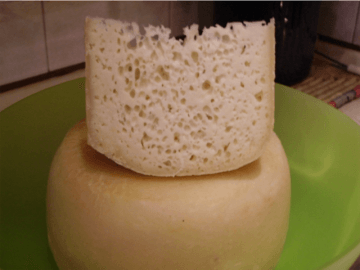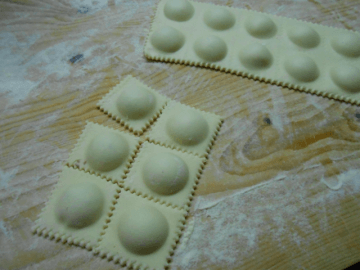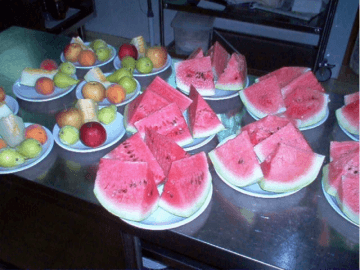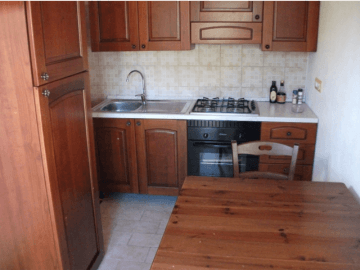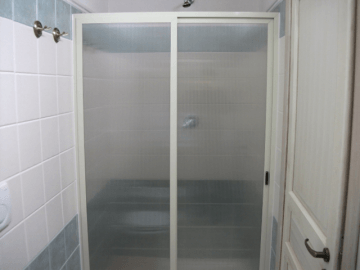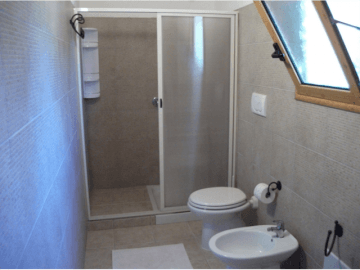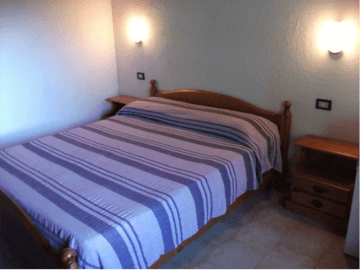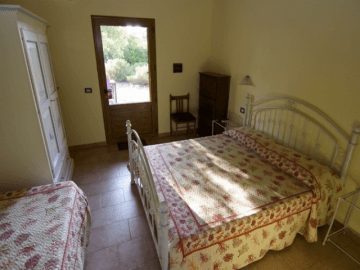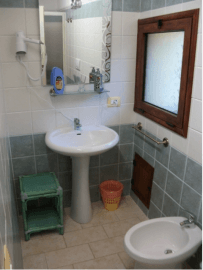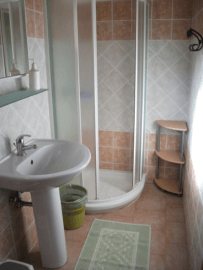 Agriturismo Rocce Bianche
Arbus
The territory of Arbus extends beyond the village; it is one of the most far-reaching in Sardinia, stretching from the Capo Frasca peninsula to Capo Pecora. The coast near Torre dei Corsari is characterized by alternating shingle and sandy beaches. Near Piscinas and Scivo lies a stretch of white dunes formed by the wind, almost resembling a desert. Near Capo Pecora the coastline transforms into shingle beaches. This coast is known as the Costa Verde, the Green Coast.
Arbus is known for the "arrasoias", traditional handmade knives with curved blades.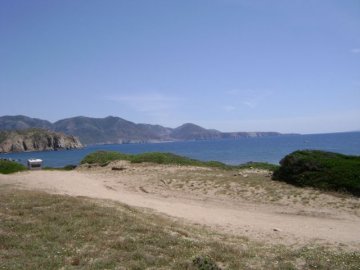 Discover the province of Medio Campidano in south-west Sardinia
Along the west coast of Sardinia, in between the provinces of Carbonia-Iglesias and Oristano, the province of Medio Campidano was established from a section of the province of Cagliari. Its capital is Sanluri. The province is named for the protected Campidano plane, called Parco Regionale del Monte Linas – Orrida – Marganai.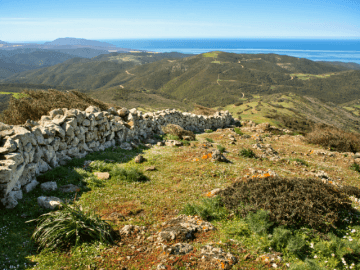 Lees meer
Prices
Rates are per person per night, breakfast included
Arrival: daily
Minimum stay: 1 night

Supplements:
• Half board: € 30 per person
• Small pets: € 15 per night
Agriturismo Rocce Bianche
Het wordt gerund door een warme familie en het avondeten van de eigen boerderij was echt onvergetelijk!
8,0
Karin de Bruin
Sehr gutes essen
9,0
Anoniem
Das Agriturismo ist schön und wird ganz liebevoll von Dtefano ins seiner Famikie geführt. Das Essen ist grandios, das sollte man sich nicht entgehen lassen.
9,0
Frau Kraft
Prima plekje om voor de kinderen te spelen, wel wat meer afgelegen
7,0
Renée
Gastvrije ontvangst. Huisje eenvoudig maar prima en vrij gelegen
9,0
A.v.d.G.
Dit is echt een aanrader, gezellig met alle gasten aan een tafel eten en Di Mama kookt , heerlijk gegeten. Na het wandelen heerlijk even zwemmen en bij komen in de openlucht Yakuzi.
9,0
Frans & Hella
Super gastvrij gezin, waarbij Stefano met alles hielp. Huisje ook netjes en nieuw.
9,0
Martijn
Heeeeeel veel gegeten aan grote tafel met overige gasten, super gezellig
9,0
Joke Bekker
Mooie Agri...opnieuw mwahh...donkere kamer, niet zo heel schoon.Restaurant samen eten was leuk, kwaliteit eten niet zo
Hans van den Bergh
Heel gastvrije eigenaar die 's avonds nog wil zingen voor de gasten. Zet de gasten aan lange tafels op de manier die hij denkt dat de gasten bij elkaar passen.
8.0
Anoniem
Nette kamer maar voor ons was het agriturismo te grootschalig.
6.0
Anoniem
We hebben hier een super tijd gehad. Vooral het eten en de service waren super. Echt Sardijns eten aan lange tafels. Heerlijk!
9,0
Janneke
Voor een geringe meerprijs een bungalow met keuken
9,0
Marieke
Echt familiebedrijf, heerlijk eten aan lange tafels
9,0
Vella Narayen
Mooie locatie maar sobere kamer en was aan de kleine kant voor drie mensen. Vriendelijke mensen.
8,0
Arja, Ria en Marian
Geweldig en gevarieerd
9,0
Marielle
Super vriendelijke eigenaar (Stefano), buitengewoon goed verzorgde kamers, nette accommodatie en top WiFi netwerk.
8.0
Gerben Hellinga
Zeer mooi. Agriturismo ligt in een niet toeristisch deel van Sardinië
8,0
José
Zelfs eigen gebakken donker meergranen, heerlijk
8,3
Jan
Veel faciliteiten waardoor het de authentieke charme verliest
8.0
Anoniem
Logeren in een agriturismo met zwembad is ons zeer goed bevallen. Wij willen niet anders meer.
9.0
Anja Boesten-Simonis
Extremely pleasant holiday, very beautiful nature and beaches and snorkeling is wonderful
9.0
Broere
We had hoped to cook something
8.0
Wim
Everything was possible, communication went well and smoothly. I recommend you to friends and family!
9.0
Irene
Less luxury but with jacuzzi next to the pool
8.0
S. Tol
Unforgettable Sardinian adventure, also for the dog! :)
10.0
Angelique Renard
The enthusiasm of the family is already worth a 10!
10.0
Henk C. (NL)
Rocce Bianche was completely according to our expectations
10.0
S. Verheijen
Wonderful holiday; nice places to stay and driving around the island in a new fiat 500 is great!
8.0
Nore
Gerund door leuke familie.
9.0
Maarten (NL)
Lovely island for a holiday.
8.0
Apotheker (NL)
Greatly enjoyed nature
9.0
Mevr. Vermeulen (BE)
Here you really feel welcome!
9.0
Dhr. Hoekstra
Excellent!
9.0
Dhr. Oltmans (NL)
Pleasant room with veranda
8.0
Dhr. Van Oosten (NL)
Geweldig, met alle gasten aan een lange tafel!
8.0
Mw. Roorda (NL)
Wij vonden de westkust erg mooi
9.0
Mw. Kruithoff (NL)
Very kind and great food!
10.0
Dhr. Willaert (NL)