Agriturismo Guthiddai, Oliena - Sardinia
During your stay at Agriturismo Guthiddai in Oliena we guarantee that you will enjoy the authentic, typically Sardinian life and its delicious products used in tasty dishes!
Located at the foot of the mountainous area of Supramonte amidst broad vineyards and olive groves, Agriturismo Guthiddai has been caring for its livestock and agriculture since the 1950s. A couple of years ago, the farm started inviting tourists to stay with them as well. In the middle of nature, close to Oliena and only 17 kilometres from the sea, this agriturismo has always managed to keep in touch with its original architectural style. Around the central courtyard there are a few rooms with freshly coloured facades. One of the highlight of Guthiddai is its restaurant, which serves tradinional, Sardinian dishes made of the farm's own products.
Consisting of 10 guests rooms, Guthiddai offers the possibility to really enjoy the peace and quiet. Apart from some of the rooms adjacent to the central square, the rooms are located on the estate among citrus and ancient olive trees. Each room features its own bathroom with shower, air-conditioning and central heating. Some of the rooms even have their own private terrace. The agriturismo offers a stay based on both bed & breakfast and half board. It's possible to book a room overlooking the mountains (for this a supplement will be charged).
A perfect stay for those...
If you're looking for an agriturismo in the rural heart of Sardinia where you can enjoy Sardinian cuisine, Guthiddai is the place to go. The mountain area of Supramonte ensures you'll enjoy beautiful vistas and walking trails, for example to the Gorruppu Gorge, as well.
Accommodation & facilities:
• Parking space
• Restaurant / Bar
• ...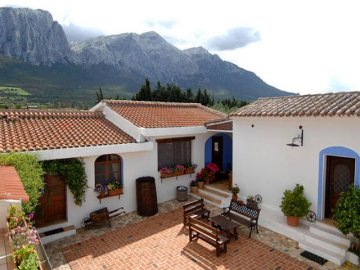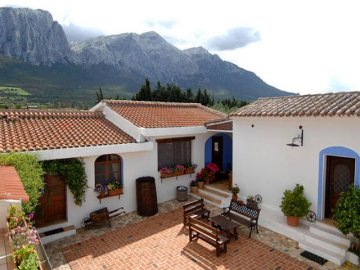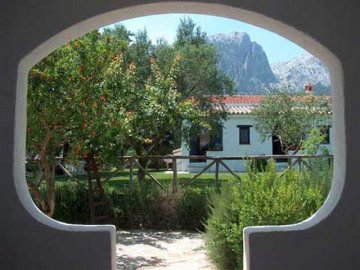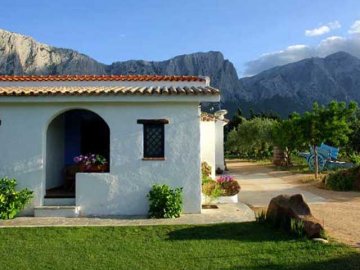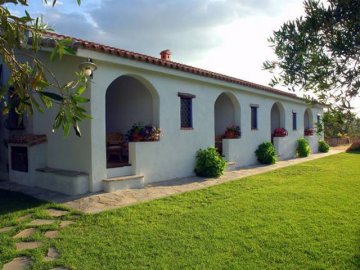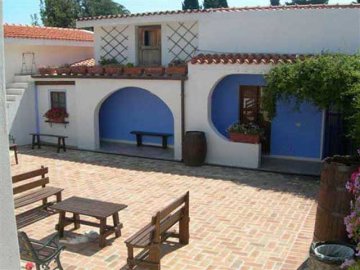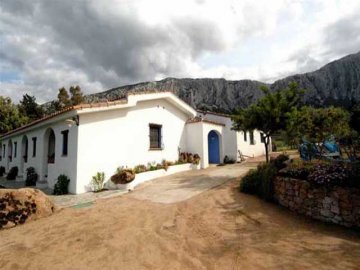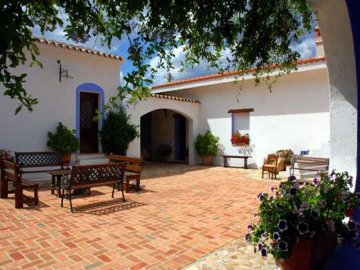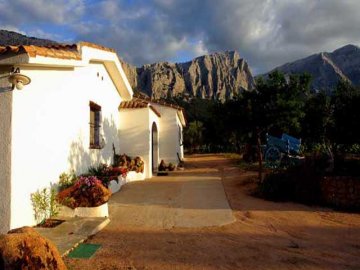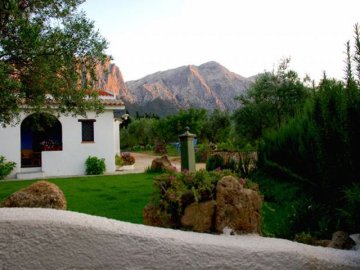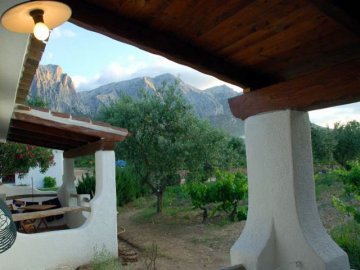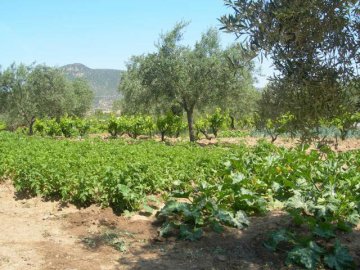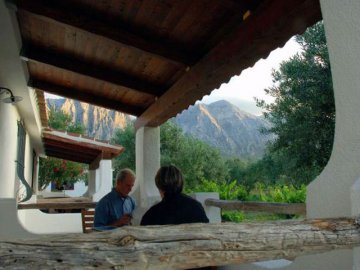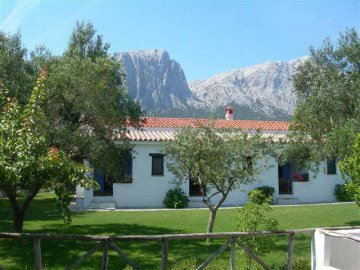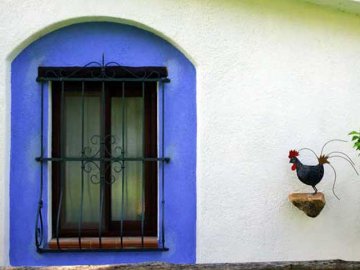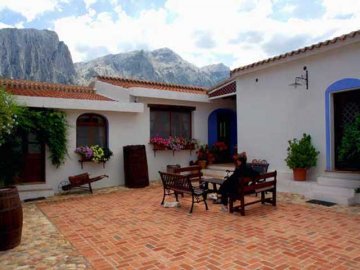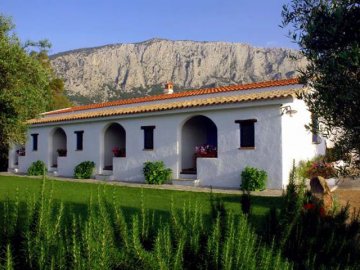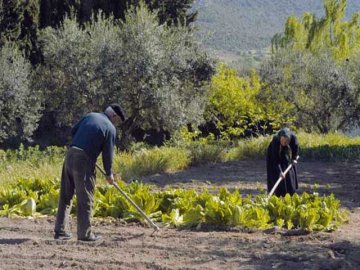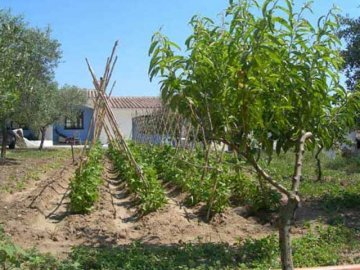 Agriturismo Guthiddai
Oliena
Oliena is located in the heart of Sardinia, a few kilometres south of Nuoro. The cosy traditional mountain village has a rich history. Oliena is a popular area among hikers, mountain bikers, naturists and travellers in search of tranquillity. Oliena is known for its cuisine and the rich Nepente wine.

We recommend visiting the ancient valley Valle di Lanaiuttu, overlooked by the high ridges of the Supramonte. Past the famous well Su Gologone follow the signs to Lanaittu (note: the final part of the road isn't all paved but it's well-passable). Other interesting places to visit in the area are Dorgali and Cala Gonone.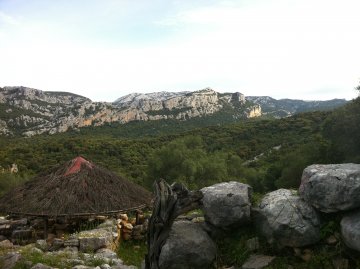 Discover the province of Nuoro in east Sardinia
It's like time has stood still in the versatile province of Nuoro, known for its unique coastline and pristine nature. Nuoro is the least densely populated region of the island. Through the years neither the Romans, Carthaginians nor any other foreign conquerors have succeeded in invading the area, because of which it's been able to develop its own culture. Nowadays Nuoro's unique folklore and traditions are still visible during the local festivities.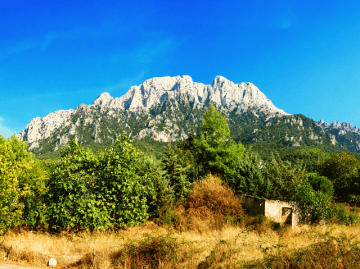 Lees meer
Prices
Rates are per person per night, breakfast included
Arrival: daily
Minimum stay: 3 nights; except for the period 10.08 - 20.08: 5 nights

Supplements:
• Half board: € 30 per person (to be paid on site)
• Small and medium-sized dog: € 10 per night
• Large dog: € 15 per night

Discounts for children:
When staying in a triple or quadruple room we will apply the following discounts after having received your request:
• Children 0 - 2 years: free of charge or € 12 per night in a cot
• Children 3 - 5 years: 50% discount
• Children 5 - 10 years: 30% discount

Geweldig en gevarieerd
9,0
Marielle
Mooie ligging, balkon was erg klein
7.0
Dick en Marianne
Very friendly, spacious room with terrace and beautiful surroundings
10.0
P de Clercq (BE)
Nice and varied accommodations on stunning locations!
8.0
Mevr. Woldring (NL)
A unique experience!
10.0
Carolien & Lies (NL)
Very positive impression
8.0
Mw. Debaets (BE)
Fantastic & Great walking possibilities
8.0
Dhr. Galdermans (NL)
We will definitely remember this fabulous vacation!
8.0
Mw. Frijlink (NL)
Varied landscape nature/culture
8.0
Dhr. de Ridder (BE)
Friendly and professional
8.0
Mw. van Kooten (NL)
Very good
9.0
L. Jennen (NL)
Well kept agritourism
8.0
W. Post (BE)
Nice place in a beautiful area
8.0
Dhr. Berendsen (NL)
Great food and nice farm stay
8.0
Lennart Schroer
Agriturismo Guthiddai is beautifully situated
8.0
Dhr. de Witt (NL)