L' Essenza, Torpé - Sardinia
Come and enjoy an extraordinary stay in authentic Sardinian shepherd's huts in the countryside of Torpé. Essenza offers you a nice and quiet holiday and enables you to get to know the traditional Sardinia while staying at a stone's throw from many sights, beautiful villages and stunning coastline of the Nuoro region.
North of Siniscola and in the undulating landscape of Torpé L'Essenza is located. Hosts Marina and Valeria are ready to welcome you with open arms to this authentic accommodation which ensures a total relaxation of both body and mind. You'll be staying at one of the fully decorated pinettos. A "pinettu" is a typical hut used by the inland's shepherds which consists of a round base of stone and a roof made of branches. In the common room, provided with fire place, room has been made for a library and kitchenette.

Apart from admiring the stunning view overlooking the mountains and sea it's possible to dream away while enjoying a book in one of the corners of the estate.
Every room of Essenza has its own colour. The white hut stands for purification, the lavender hut for tranquillity, the green one for balance and the yellow one for regeneration. The many Sardinian decorations make for an extra cosy ambiance. Each hut features two comfortable beds, an own bathroom and air-conditioning. It's possible for a third bed to be installed.

A perfect stay for those...
Staying at Essenza is perfectly suited for travellers looking for an intimate and very special B&B in a diverse area of Sardinia near mountains and the sea.
Accommodation & facilities:
• Parking space
• Air-conditioning
• Share...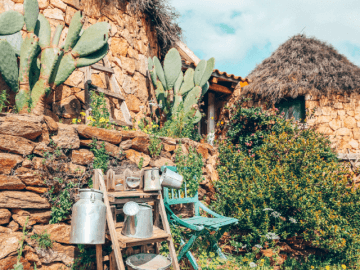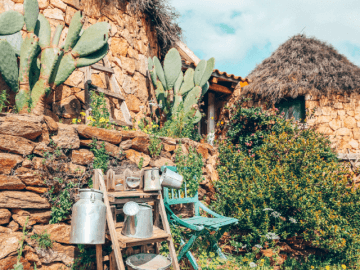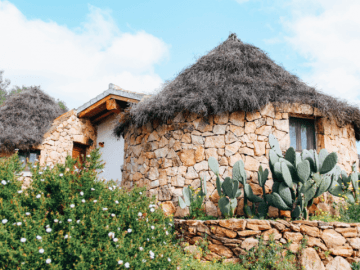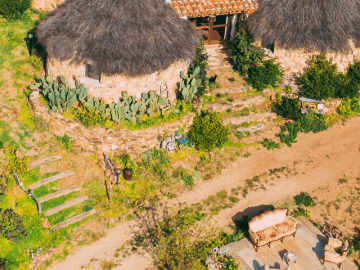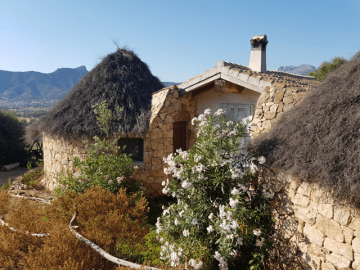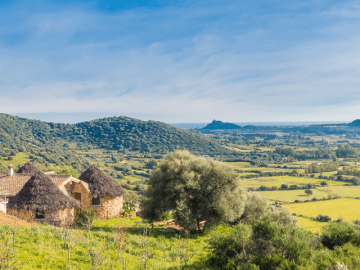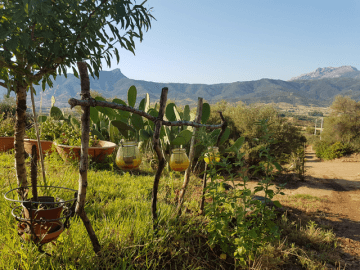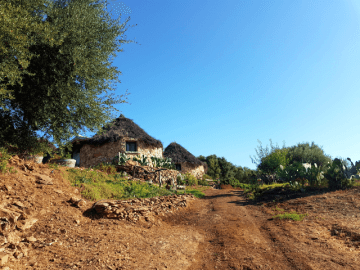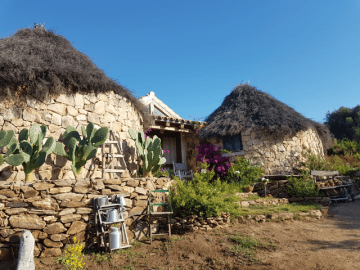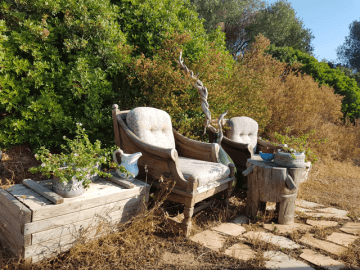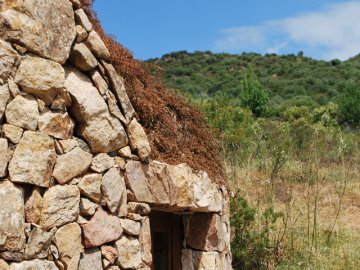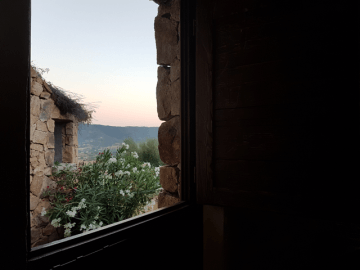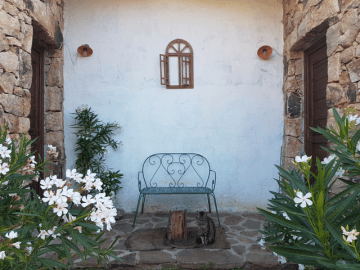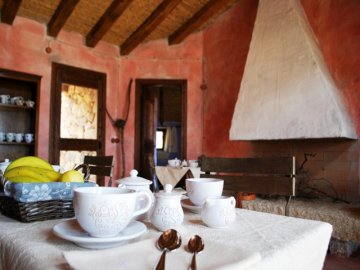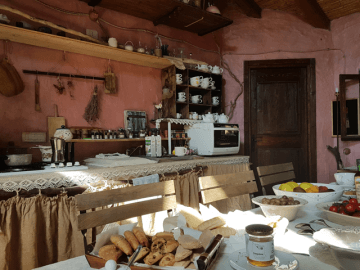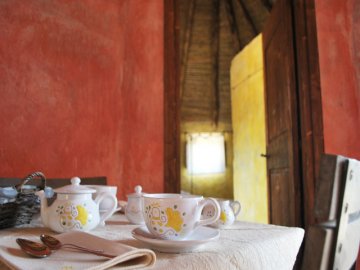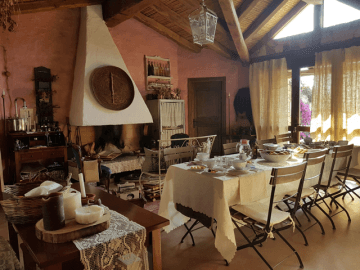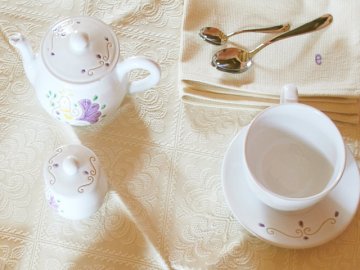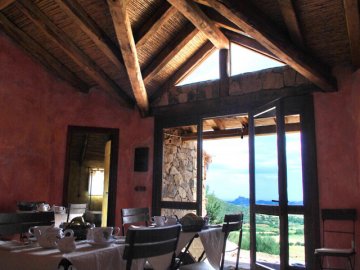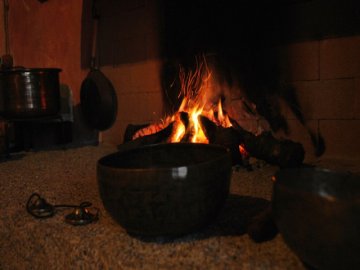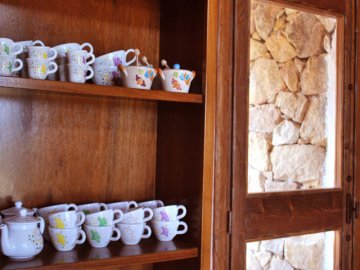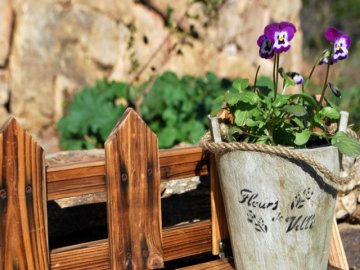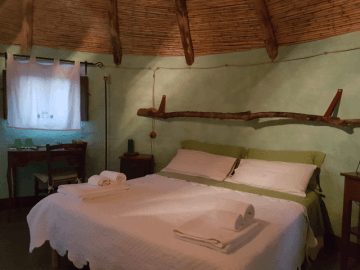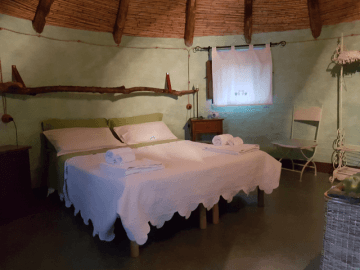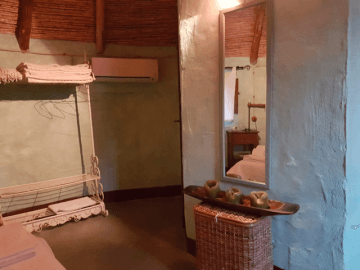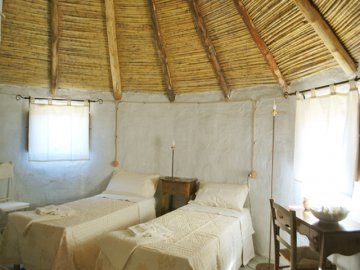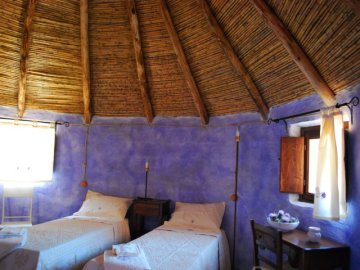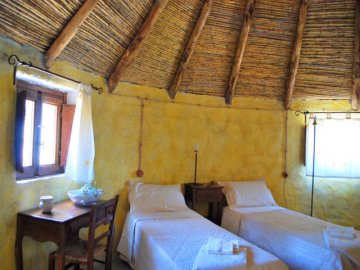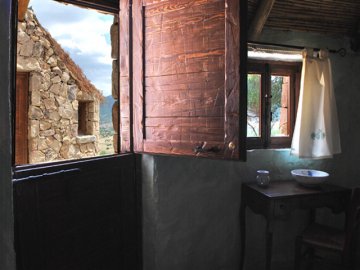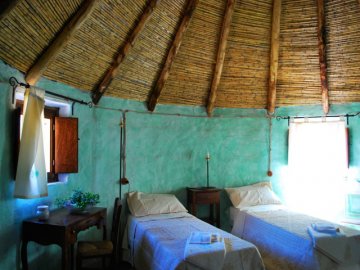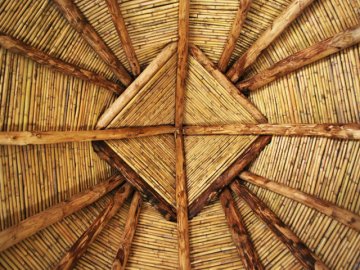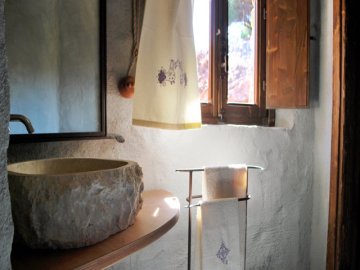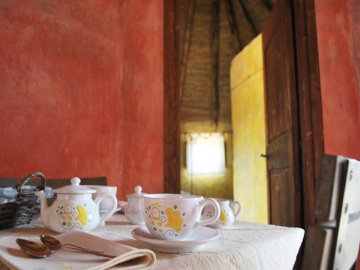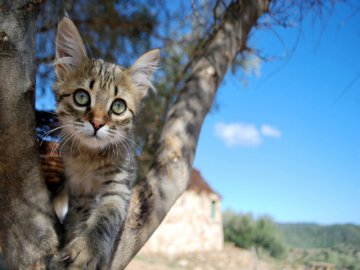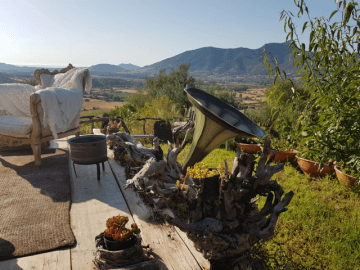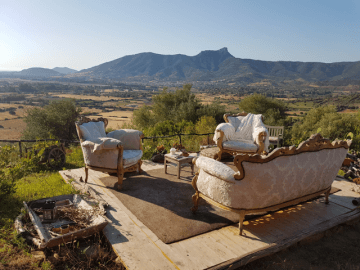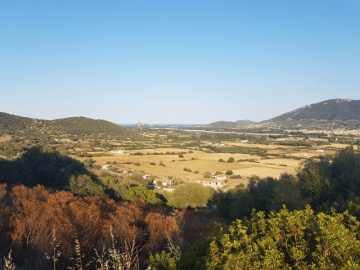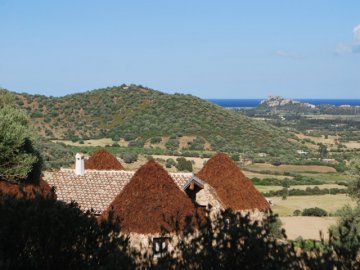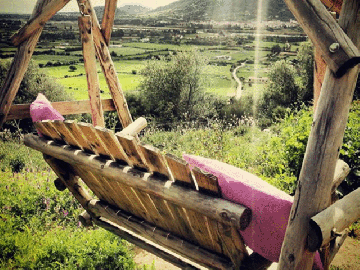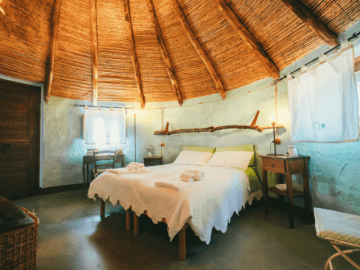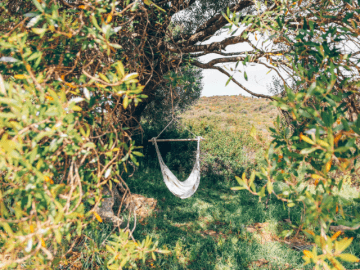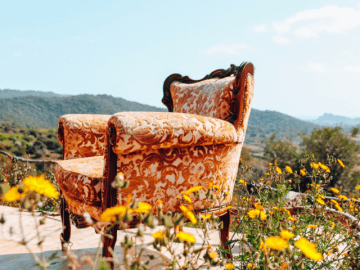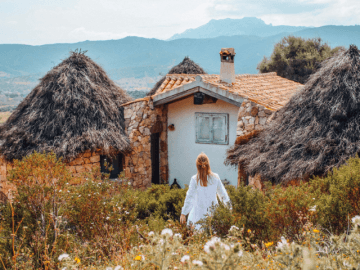 L' Essenza Oasi Sensoriale
Torpè
The village of Torpè is located on the north-east coast of Sardinia, surrounded by an impressive mountain area, north of which you'll find the mountains of Cuccuru 'e Iuna, Monte Pedra Ruina and Monte Nizzu, at the foot of which there's an old copper mine. In the area you can visit the cork oak forest Su Lidone and the Cuccuru Ozastru lake. It's the perfect area to enjoy nature and stunning panoramas across Capo Figari and the Gulf of Olbia and the islands Tavolara, Molara and Molarotto.
South of the village you can visit the villages and beaches in the Gulf of Orosei as well as the mountain region Supramonte; a spectacular area popular among hikers and lovers of nature.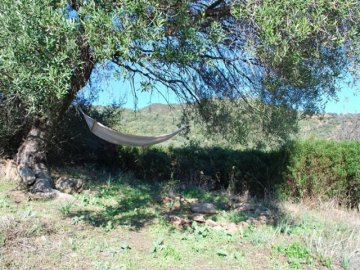 Discover the province of Nuoro in east Sardinia
It's like time has stood still in the versatile province of Nuoro, known for its unique coastline and pristine nature. Nuoro is the least densely populated region of the island. Through the years neither the Romans, Carthaginians nor any other foreign conquerors have succeeded in invading the area, because of which it's been able to develop its own culture. Nowadays Nuoro's unique folklore and traditions are still visible during the local festivities.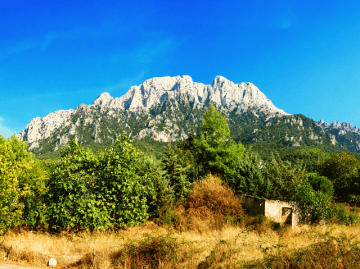 Lees meer
Prices
Rates are per person per night, breakfast included
Arrival: daily
Minimum stay: 1 night


L' Essenza Oasi Sensoriale
Positief: accomodatie (hut), ontbijt, gastvrouw Negatief: geen activiteiten ter plekke in tegenstelling tot wat beloofd was
7,0
Anoniem
Fantastische ligging, mooi ingericht binnen en buiten, wel redelijk ver van alles vandaan
9,0
I. Kooijmans
Unforgettable Sardinian adventure, also for the dog! :)
10.0
Angelique Renard
Breakfast with surprising dishes
8.0
M. Woldring (NL)
Excellent!
9.0
Dhr. van den Bosch (NL)