Agriturismo Neulè, Dorgali - Sardinia
Book a stay in this secluded agriturismo in Dorgali in the middle of nature. There are countless possibilities to enjoy an active holiday in the mountains. The unique combination of relaxing at the beach with postcard like vistas are just a few of the things that make Agriturismo Neule so very special.
In a picturesque landscape the farm Neule is found on an estate of an impressive 50 hectares on the east coast of Sardinia. This traditionally Sardinian country house is tucked away in a wild, unspoilt landscape, surrounded by mountains. The house offers a stunning view of the high mountain tops and the Cedrino lake. Giampiero and his family are ready to welcome you with open arms!
Agriturismo Neule offers several double rooms and family rooms, which are situated in the main building or in a second farmhouse on the estate. The homely rooms all have their own bathroom. The stay is based on bed and breakfast, but every guest is invited to use the big, common kitchen equipped with a refrigerator and freezer. On request the host, Giampiero organises a traditionally Sardinian dinner for his guests, only using products straight from the Neule estate.
Other than the flocks of mouflon passing through the estate at night on their way to the river, sheep, pigs, wild boars, cows, goats, horses and of course the Neule pets are regular guests of the ecoparco. Go and have a look (or give a hand!) while the goats are being milked. The accommodation offers even more to her guests, such as canoeing or an excursion by boat on the Cedrino lake or an adventurous jeep tour to Cala Luna. It's also possible to go horse riding, mountain biking or to enjoying the beautiful trails on the estate (of which some are set even to those less able to walk long distances).
A perfect stay for those...
Due to its ideal location only some 15 kilometres from the beach, 6 kilometres from Dorgali and within walking distance of the Cedrino lake, Agriturismo Neule is pre-eminently suited to those looking for a simple but extraordinary holiday address on Sardinia!
Accommodation & facilities:
• Terrace
• Farm animals
• Riding school
...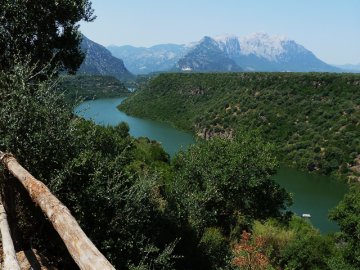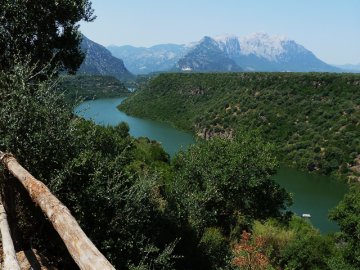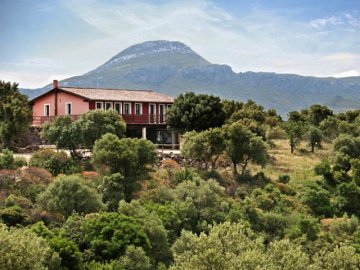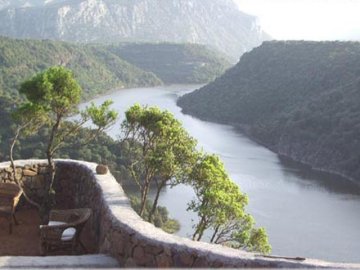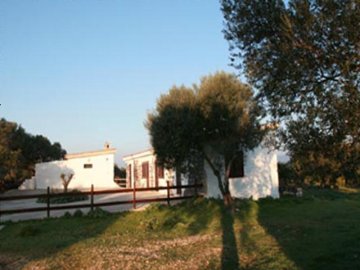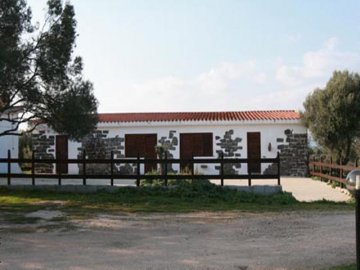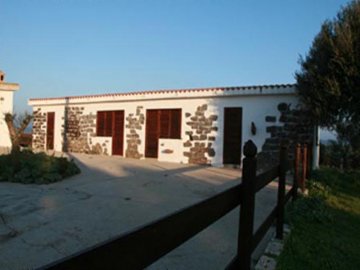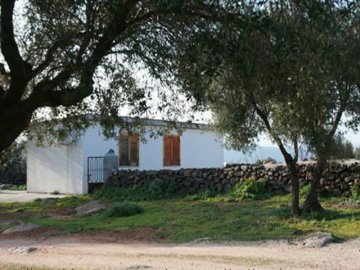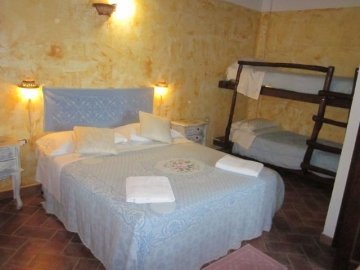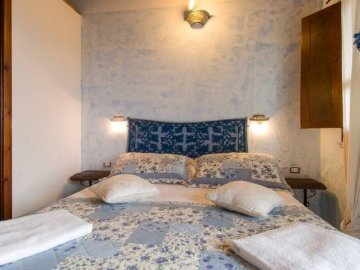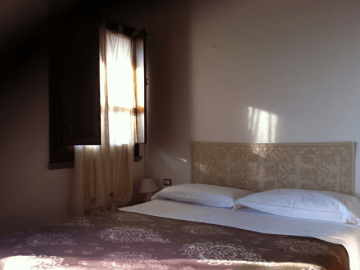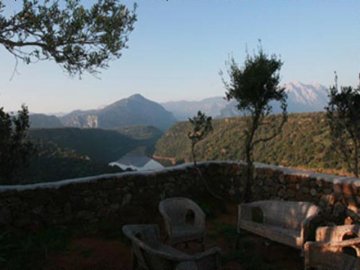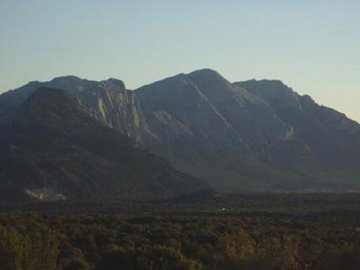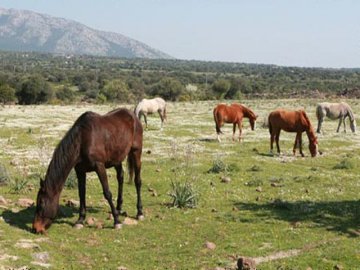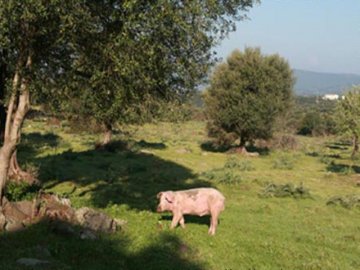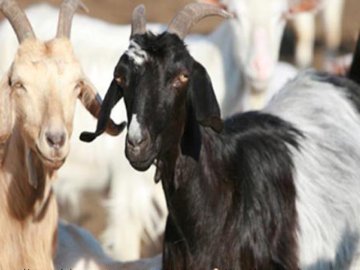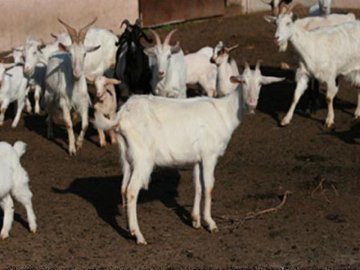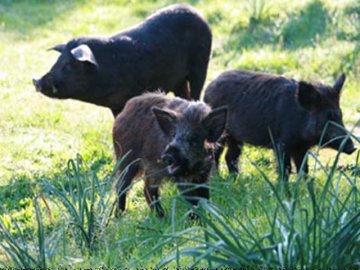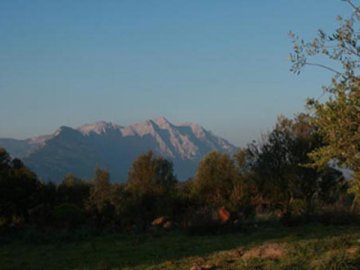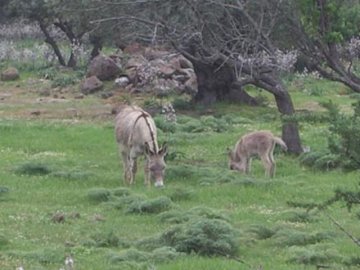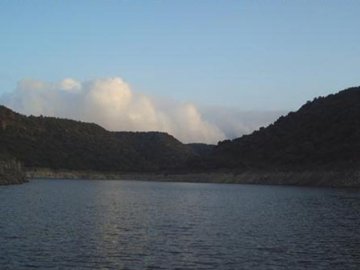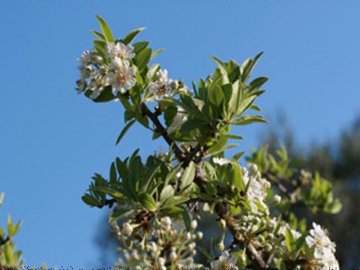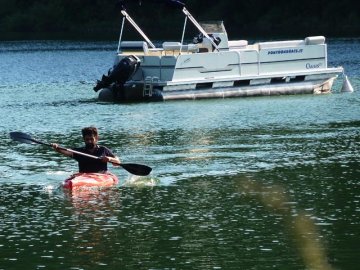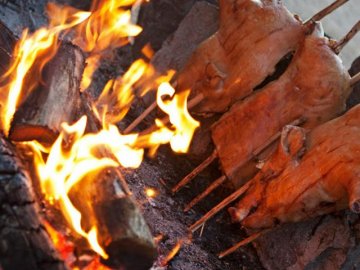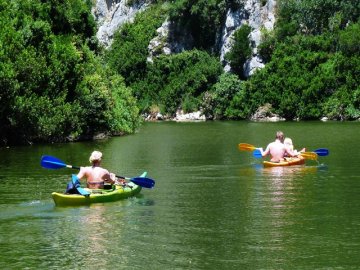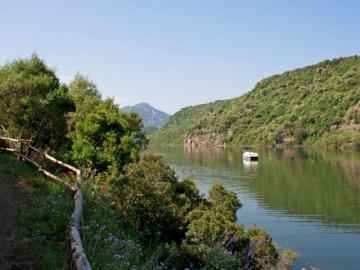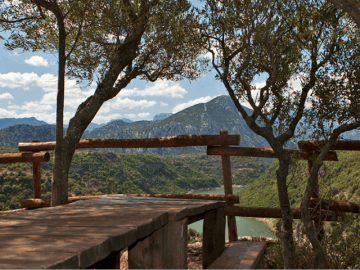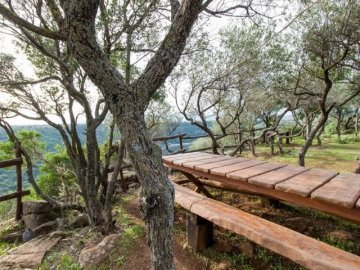 Agriturismo Neule
Dorgali
The intimate mountain village of Dorgali is located in central Sardinia, yet not too far from the east coast. Dorgali is known for its leather, ceramic, tapestries and filigree jewellery. Some of the historic buildings, such as the churches of Madonna d'Itria, San Lussurio and Maddalena are made of volcanic rock. The central square, Piazza Vittorio Emanuele, houses the church of Santa Caterina, embellished by a beautiful sculpted altar. Dorgali's Archaeological Museam shows an impressive collection of findings from the Nuraghic, Punic and Roman Ages.
The area is perfectly suited for active travellers wanting to explore central Sardinia as well as the beautiful beaches on the east coast.
We highly recommend hiking through one of Europe's largest gorges, Gola di Goroppu. The Nuraghic village of Tiscali and the Park Museum S'Abba Frisca", located in the valley in between Dorgali, Ispinigoli and Cala Gonone, are definitely worth a visit.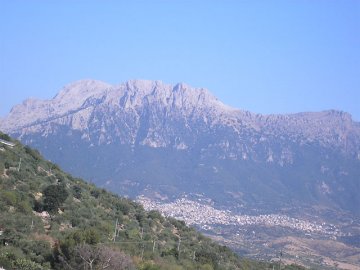 Discover the province of Nuoro in east Sardinia
It's like time has stood still in the versatile province of Nuoro, known for its unique coastline and pristine nature. Nuoro is the least densely populated region of the island. Through the years neither the Romans, Carthaginians nor any other foreign conquerors have succeeded in invading the area, because of which it's been able to develop its own culture. Nowadays Nuoro's unique folklore and traditions are still visible during the local festivities.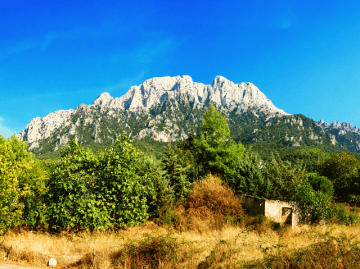 Lees meer
Etwas abseits gelegen, dafür sehr ruhig und landschaftlich super Lage an einem Stausee
6.0
Herr Goldmann
In the middle of nowhere
6.0
Anoniem
Unforgettable Sardinian adventure, also for the dog! :)
9.0
Angelique Renard
Ik zou deze accommodatie niet aanbevelen aan ouderen die niet van mountain biken en paardrijden houden
5,0
Dhr. Moningka (NL)
Hiking and walking territory
6.0
Mw. Stroeken (NL)
Very nice but no air conditioning is disadvantage
7.0
Gerrit Oostendorp (NL)
Traditional dinner
7.0
Anoniem (NL)
On this farm you can do anything!
8.0
Mw. Rietberg (NL)
Lovely place in the middle of nature
9.0
Mw. van Wezel (NL)
What a location!
9.0
Dhr. Bloemendaal (NL)