Hotel Su Gorropu***, Urzulei - Sardinia
Hotel Su Gorropu is located in the lush and rugged nature near the eponymous canyon in the National Park of Gennargentu. The area is perfectly suited for the active traveller; there are numerous hiking and mountain bike routes that allow you to enjoy the stunning views across the valleys and mountain peaks of Urzulei, Baunei, Orgosolo, Dorgali and Oliena.
Via a beautiful road that's popular among motor cyclists and charming villages you'll arrive at the 3-star hotel Su Gorropu. This accommodation is located beautifully in the rugged nature of the Genargentu-mountain area. Immersed in its surroundings and at an altitude of 1000 metres above sea level, the hotel has a stunning view across the mountains and valleys in this part of Sardinia. The spacious dining room of the hotel's restaurant, Silana, overlooks the limestone rock formations and dense forests. Here you can enjoy the traditional Sardinian dishes and wines such as the Cannonau and Carignano.
Hotel Gorrupu has 36 simple yet well-cared for rooms decorated in Sardinian style with traditional handwoven curtains and bedspreads. All rooms have a private bathroom and everything you need for a pleasant stay.
The hotel is the perfect starting point for a great hike to the famous canyon Su Gorropu. With walls up to 500 metres this small gorge formed of enormous rocks is very impressive. In the area you'll find lush vegetation and dense oak forests housing many different animal species, such as mouflons, boars, mice, foxes, martens, deer and eagles. Shepherds trek through the area with their goat. Here you'll find traces of prehistoric people, such as nuraghe, Giants' Tombs and caves. The numerous excursions here to explore the area are definitely worth booking!
A perfect stay for those...
Hotel Su Gorropu is perfectly suited for all travellers wanting to enjoy the peace and quiet and long hikes in the pristine Sardinian nature. This hotel is the perfect base for a journey of discovery through the Gennargentu mountain area and the surrounding mountain villages.
Accommodation & facilities:
• Parking space
• Restaurant
• Bar
...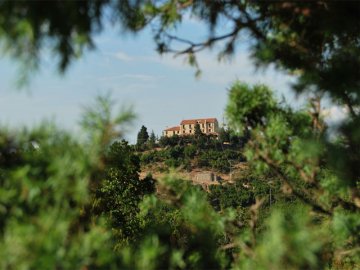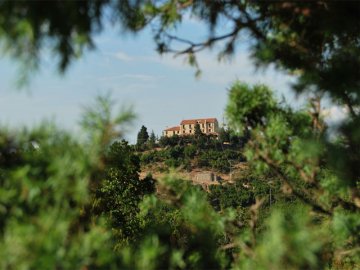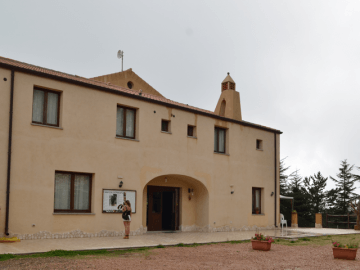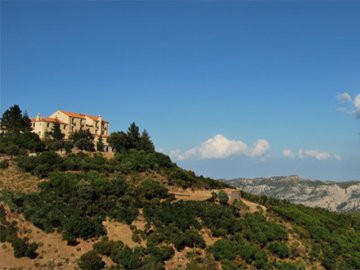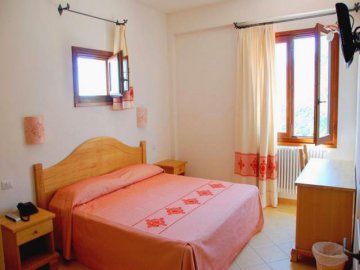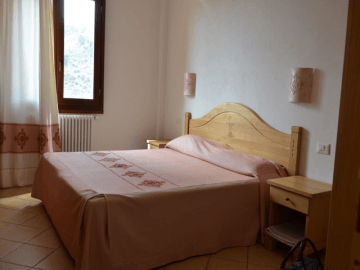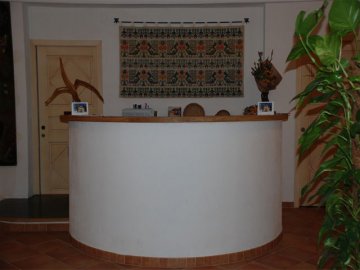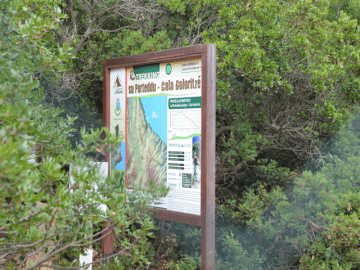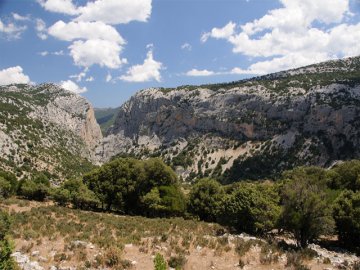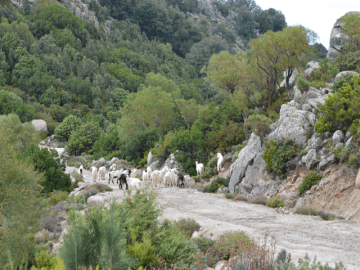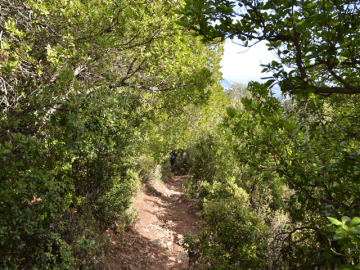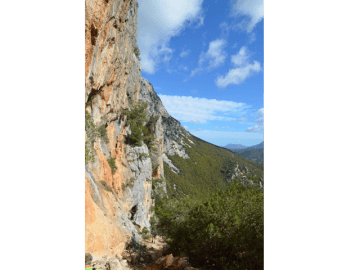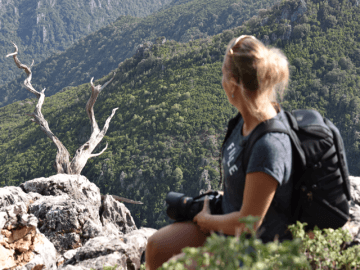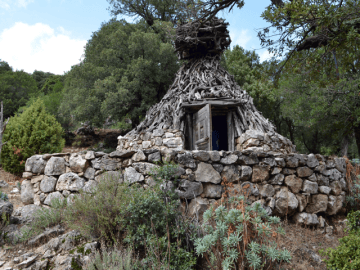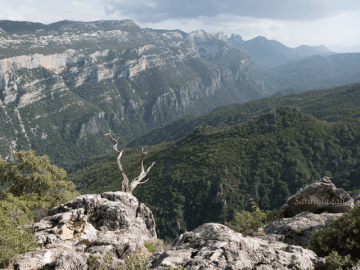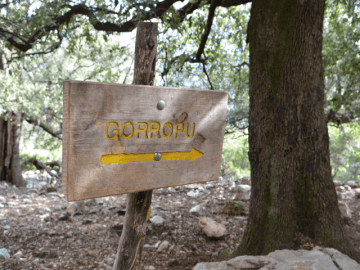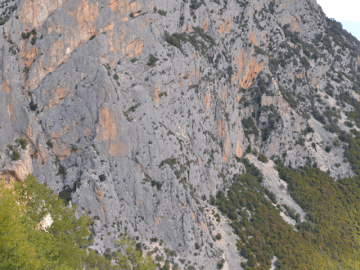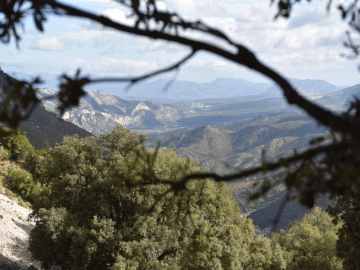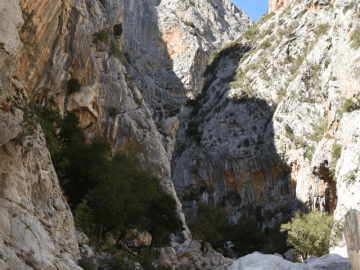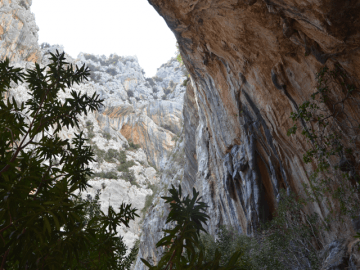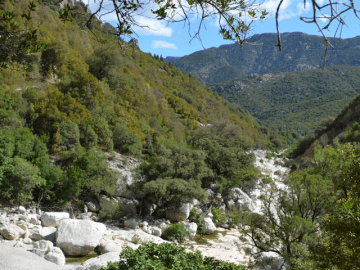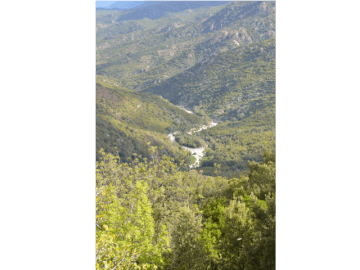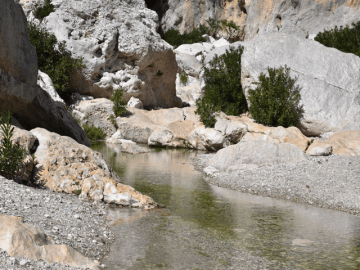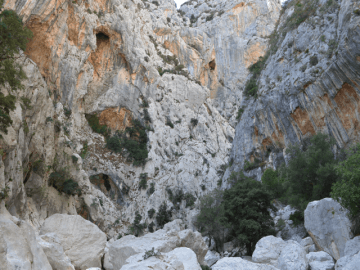 Hotel Su Gorropu
Urzulei
Urzulei is located in the province of Ogliastra, in the inlands of east Sardinia. The village is built on the mountain Punto Is Gruttas. The stone San Giorgio di Suelli Church dates back to the 15th century.
The area is filled with natural beauty, historic villages and archaeological sites, which are all definitely worth a visit. Urzulei is the perfect starting point for numerous excursions, with or without a guide, by bike, on foot or even on horseback.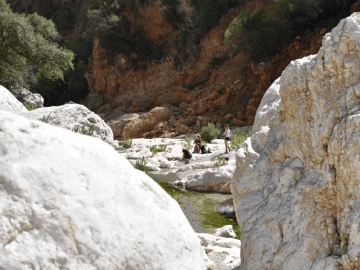 Discover the province of Ogliastra in east Sardinia
In east Sardinia Ogliastra, a province established in 2001 when the number of Sardinian provinces was doubled, stretches from the peaks of the Gennargentu mountain range to the Tyrrhenian sea. Its landscape is varied; the coastline is known for the impressive red cliffs and hidden bays while the inland consists of high rugged mountains. The area is therefore popular among both beach lovers and active travellers alike.
Driving upwards via Baunei, you'll arrive at the high plateau Altopiano di Golgo, where you can explore the spectacular hiking trails. With a bit of luck you get to spot donkeys, horses, cows, wild boars and goats along the way. If a bit of climbing doesn't scare you, we highly recommend descending to the "pearl of Baunei"; the stunning bay of Cala Goloritzè.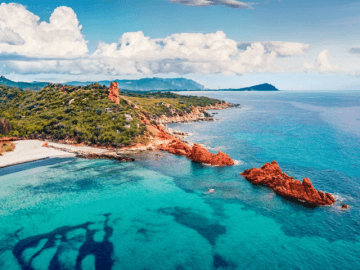 Lees meer
Prices
Rates are per person per night, breakfast included
Arrival: daily
Minimum stay: 1 night
Please note that during Easter, Christmas and New Years prices may vary.

Book you holiday carefree
✓ Free cancellation up to 2 weeks before arrival
✓ Money back guarantee in case of negative travel advice

Supplements:
• Cot (0-3 years): € 15 per night
• Small and medium sized dogs are welcome on request
Mooi hotel. Schone kamer. Goed eten en ontbijt.
8,0
Arno en Annette Coumans
Mooie ligging aan de overkant begint het naar de gorrupo kloof.
6,0
Frans & Hella
Beautiful hotel for hikers, fantastic food
9.0
Wim
Viel gesehen viel und gutes Wetter im Juni.
8.0
M. Jansen (NL)
Wat is dit hotel mooi gelegen!
9.0
Cees en Riet (NL)
Sardinie is super om te wandelen. Goroppu kloof is absoluut een aanrader!
10.0
Mevrouw Tyl (NL)
Restaurant is een echte aanrader en het uitzicht is adembenemd!
8.0
Familie van 't Klooster (NL)