The best apartments for bikers in Sardinia, for a perfect motorcycle holiday
Motorcyclists are welcome here! Book nice apartments or holiday homes for your motorcycle holiday in unique Sardinia at Sardinia4all. We advise you to book the accommodation well before departure so that you can enjoy a relaxing and fully catered
motorcycle tour through Sardinia
. You will get exactly what you are looking for - whether it is a house with a parking space where you can park your motorcycle safely, an apartment with several rooms or a
residence
for bikers. We are happy to advise you, show you the way to the best accommodations and have great insider tips for you! Of course you can also independently select and combine a number of
motor hotels
, because every trip can be fully customized with us!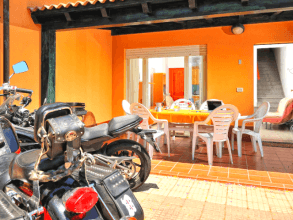 Small holiday complex in East Sardinia
Le Terrazze is a small holiday park in the east of Sardinia with holiday homes offering one to three bedrooms and sleeping places for 2 to 8 people - ideal for a group of motorcyclists. Close to Arbatax and within walking distance of the sandy beach of Porto Frailis. The motorbikes can be safely parked in the garden.
Holiday apartments Le Terrazze, Porto Fraili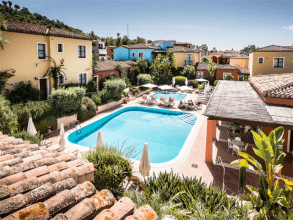 An apartment complex with service
Beautiful complex with well-equipped apartments, swimming pool and secure motorbike garage with 100 parking spaces. The Ogliastra region in the east of Sardinia is also great to explore by motorcycle. They also know how to point out a number of beautiful routes at the reception.
More information about Residence Borgo degli Ulivi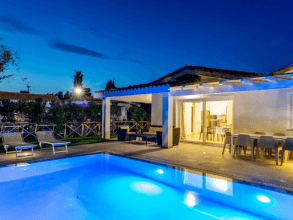 Pure motorcycle luxury in Ogliastra
Nice small complex with several villas and swimming pool or if you are traveling with a larger group
with private pool
. Here you can stretch your tired motorcycle legs in the evening. High quality, safe, close to the sea and in the beautiful Ogliastra region. And please, don't argue about who gets to cook in the luxury kitchen tonight!
Discover Ville d'Ogliastra Residence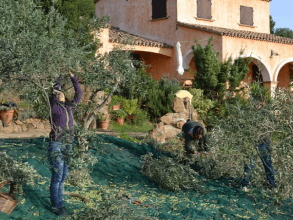 Apartments with a stocked fridge
Owner Graziella provides a full refrigerator upon arrival. Tasty breakfast products, mainly from their own land. You reach the four neat holiday apartments via a slightly sandy path. The motorbikes can be parked safely in front of the house.
Agriturismo Nurazzolas in Villaputzu in the south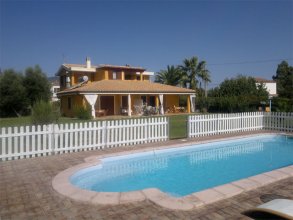 Two apartments with swimming pool in Castiadas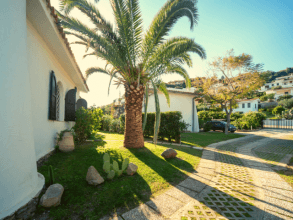 Top 4 bedroom villa on the Costa Rei
This very well maintained holiday villa on the Costa Rei is located on a gated estate, only 80 meters from the sea. Equipped with a lovely roof terrace, a garden with barbecue and enough space for eight people inside. You can park the motorcycle directly in front of the door.
Villa Costa Rei Mediterranea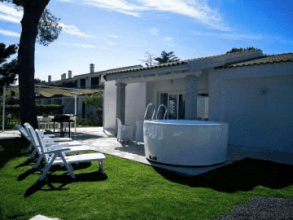 Holiday villa with bubbles
This modern and detached holiday home for eight people has four bedrooms and three bathrooms. Outside a large garden and a covered terrace with barbecue and a lovely hot tub. In the area, countless winding routes lead you right through the Sulcis-Iglesiente region, in the southwest of the island.
Porto Pino with jacuzzi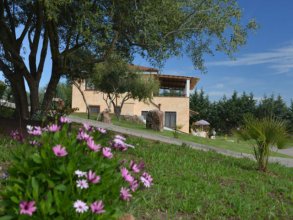 Apartments in a quietly located country house near Alghero
It is great to stay in these three holiday apartments in the countryside. Chilling out in the green and at the same time not too far from the center of Alghero. You can also park the motorcycle in front of the door.
More information about the appartements Nit I Dia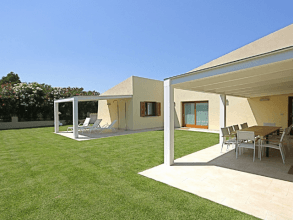 Comfortable holiday villa in San Teodoro
This chic holiday home for nine people in San Teodoro is within walking distance of La Cinta beach and the town center. Comfortably furnished, air-conditioned and with a large garden. The kitchen is also equipped with everything from a dishwasher, plenty of crockery, microwave to an induction hob to cook for a larger group.
Nice villa in San Teodoro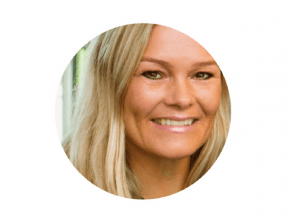 Plan your motorcycle trip through Sardinia with us!
What is the right accommodation, the best beach, what the right destination for you and your travel group?
Ask us
- we know where the biker happiness awaits you.
Bianca
Sardinia4all

Apartments for motorcyclists in Sardinia