Agriturismo I Vigneti, Olmedo - Sardinia
Near Alghero Agriturismo I Vigneti is located in an oasis of tranquillity amidst vineyards. Nowadays the old traditions are being held high still. The area offers numerous activities to enjoy your days and discover the beauty of Sardinia.
Agriturismo I Vigneti aims to bring its guests closer to nature. Viticulture is one of the most important functions of the farm that even owns its name to it ("The Vineyards"). Apart from looking behind the scenes of the estate's daily activities, depending on the season it's possible to assist in the harvest of fruits and vegetables. The pool with Wi-Fi area overlooking the vines is the perfect place to cool down on hot summer days. The younger guests can enjoy a game of soccer on the court or enjoy themselves in the small playground. One of the agriturismo's highlights is the restaurant serving tasty local dishes made of the farm's own products, which opens on request.
The agriturismo consists of 6 basic yet homely rooms with a shared terrace and several apartments with a private seating area. The rooms and apartments are suited for 2 to 5 guests. It's possible to stay in one of the apartments on a bed & breakfast base. All rooms and apartments feature their own bathroom with shower, air-conditioning, LCD television and central heating.
A perfect stay for those...
The child-friendly agriturismo I Vigneti is perfectly suited for travellers wanting to spend their Sardinian holiday in a quiet and basic accommodation with pool, not too far from the lively town of Alghero and stunning sandy beaches. I Vigneti is a tasty destination for travellers enjoying a round trip across the island as well!
Accommodation & facilities:
• Parking space
• Restaurant (on request)
...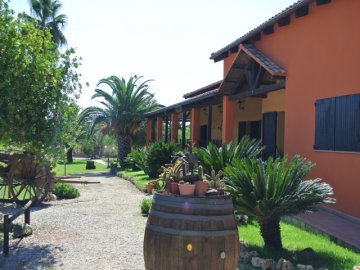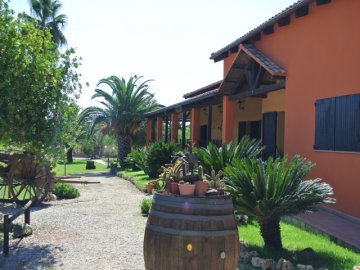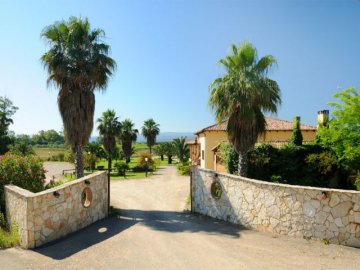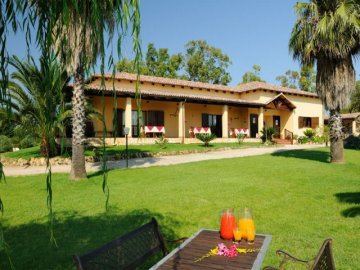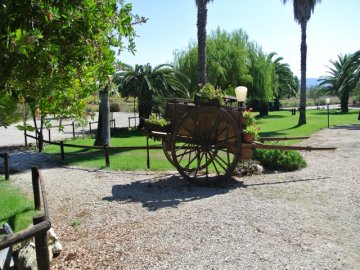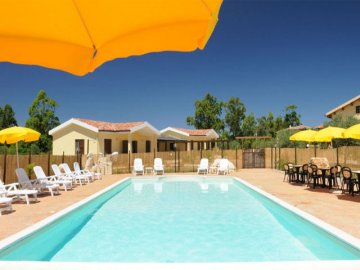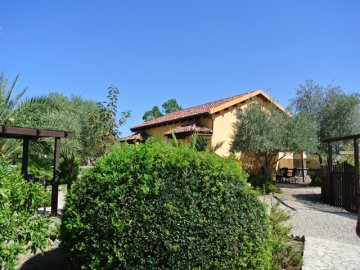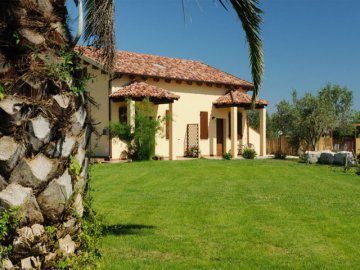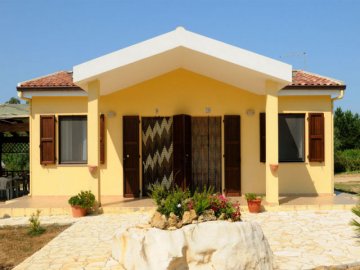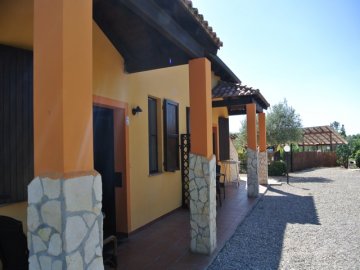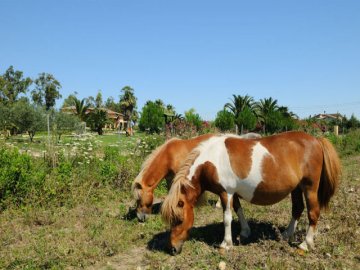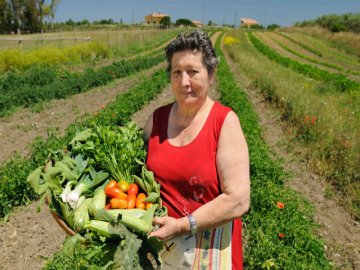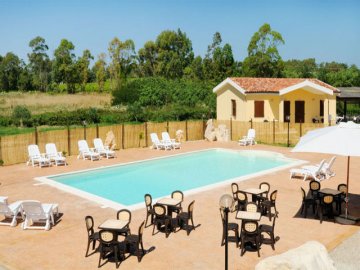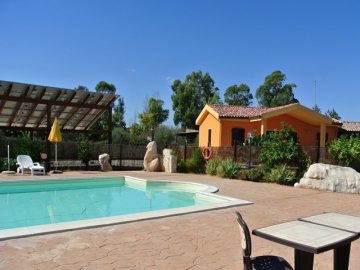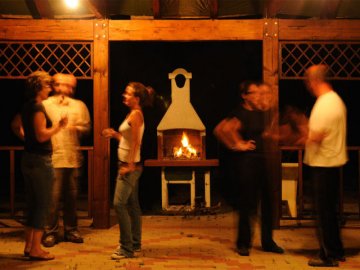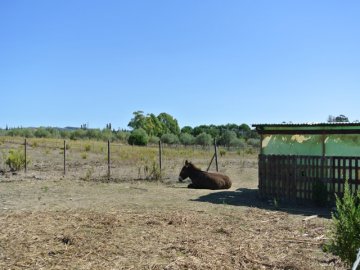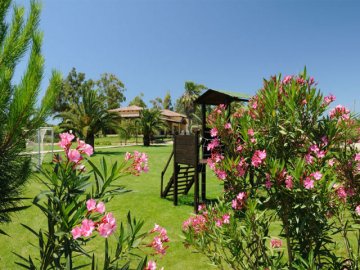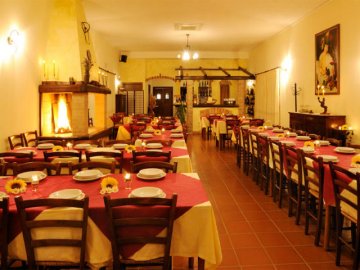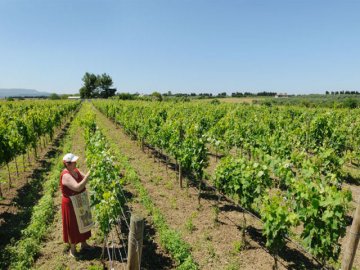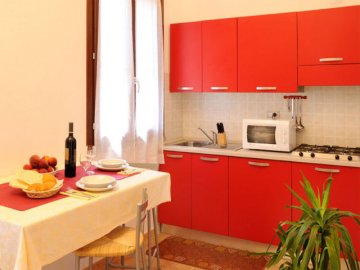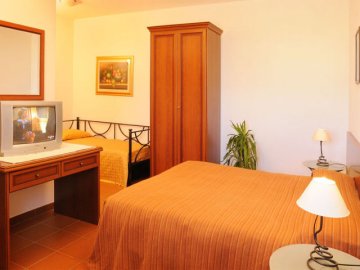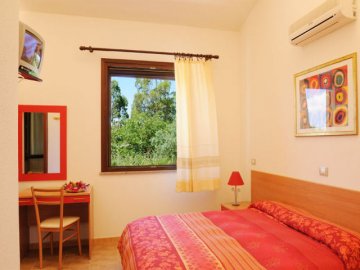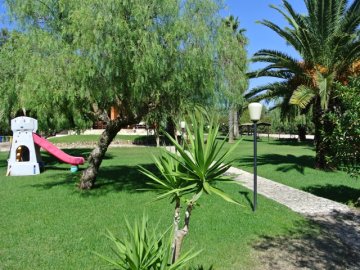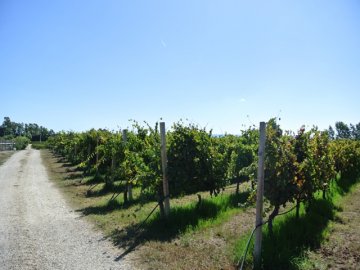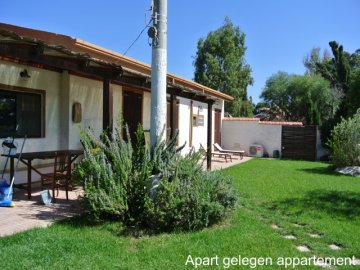 I Vigneti Apartments
Olmedo
Olmedo is a small village located within a 10-minute drive of the lively Alghero.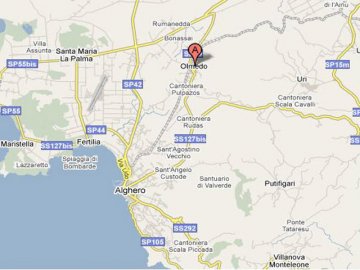 Discover the north-western province of Sassari
The province of Sassari is a fairly well-known province, due to the presence of the Fertilia Airport near Alghero which draws in many a tourist. Its eponymous capital, whose city centre consists of numerous narrow alleys, has a rich history. Villages such as Alghero, Stintino and the picturesque seaside town Castelsardo are the main highlights in the area, although the capital Sassari, which has been extensively renovated over the past years, is definitely worth a visit too.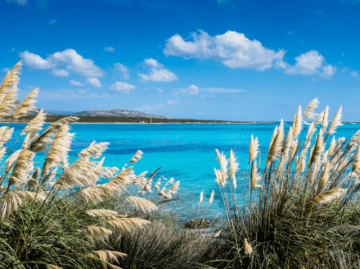 Lees meer
Prices
Rates are per apartment per night (lodging only).
Arrival: daily
Minimum stay: 7 nights

Supplements (optional):
• Baby cot: € 5 per night
• Breakfast: € 10 per person per day
• Extra change of sheets / cleaning: € 50 for double use, € 60 for triple use, € 70 for quadruple use, € 80 for quintuple use.

Comments:
• Change of bed linen and bath towels: once a week.
• The apartments of I Vigneti are opened all year round.
Allesbehalve authentiek
7.0
Merel
Het gevoel van 'slapen bij de boer' ontbreekt hier wel
8,0
Michael
Lekker eten met super mooi uitzicht bij Ristorante Lounge Bar Sotto Prua te Fertilia
7.0
Anneke
De combinatie van een goede website en het telefonische contact om zaken af te stemmen met elkaar, werkt perfect.
9.0
Anja Boesten-Simonis
We hebben vanuit Alghero een trip gemaakt om dolfijnen te spotten met een natuurbeschermginsorganisatie. Erg leuk!
8.0
Anoniem
The food was't that good on the first day, then fine
8.0
Wim
Unforgettable Sardinian adventure, also for the dog! :)
9.0
Angelique Renard
Vigneti has a very good kitchen, this certainly should be mentioned
8.0
P Janssen (NL)
I Vigneti is a child-friendly accommodation
9.0
S. Verheijen
Lovely island for a holiday.
9.0
Apotheker (NL)
A varied cuisine
7.0
Dhr. Van Oosten (NL)
Delicious food
8.0
Mw. van den Broek (NL)
Swimming pool was really nice
8.0
Mw. Vandenberghe (BE)
A bedroom with a kitchen
5.0
Dhr. de Bont (NL)
Beautiful island
9.0
Dhr. den Dulk (NL)
Nice holiday!
7.0
Mw. De Keijzer (NL)
A lesser accommodation than the others, but still very good
9.0
Dhr. de Jong (NL)
Nice
8.0
Familie Dobbelaar (NL)
Thank you for everything, we've had a wonderful honeymoon!
9.0
Jan-Paul & Wilma (NL)
Aantal forse kritiekpunten
7.0
Mw. Bouman (NL)
Alghero very cozy and extremely beautiful
7.0
Dhr. Germanus (NL)
A tour is a recommended
8.0
Dhr. Koenen (NL)
Good variety
8.0
Anoniem (NL)
Friendly people
7.0
Anoniem (NL)
Beautiful location, nice apartments
10.0
G. Kirchjunger, Enschede (NL)
Bijzonder vriendelijk
7.0
Mw. Nijland (NL)
Lovely towns nearby
8.0
René (NL)
Ineens waren er Nederlanders
7.0
Mw. Harsta (NL)
Nice stay
9.0
Mw. van Wezel (NL)
Mooie landelijk locatie
8.0
J. Heijnen (NL)
Close to airport Alghero
8.0
Dhr. Bloemendaal (NL)
Very expensive
1.0
Anoniem (BE)
Uitstekend
9.0
Mw. Vroonhof (NL)
Nice little house
8.0
H. Mulder (NL)