Borgo Podere Monte Sixeri, Alghero - Sardinia
Podere Borgo Monte Sixeri offers a Sardinian holiday in a rural atmosphere near the beautiful coast of Alghero. The authentic "residenza di campagna" with swimming pool has several elegant apartments.
A small country road winding through the hilly landscape leads to Residence Monte Sixeri, situated amidst olive trees, vines and grain fields. The agricultural company of the Manca family has been active for years. Besides growing grain, vegetables, herbs, grapes and breeding sheep, pigs and boars, the "San Giuliano" olive oil is their pride and glory.
At Monte Sixeri you can visit the raw hams, spicy cheeses and tasty sausages drying here, which will be served in the restaurant "Le Pinnete" as soon as they're ready.
Because of its strategic location in the middle of nature yet close to many beautiful beaches and sites, Borgo Podere Monte Sixeri ensures a versatile holiday for all ages!

When the Manca family first decided to expand their agricultural activities and restaurant they started building several apartments. The first were built in the valley, named
Residenze Podere Monte Sixeri
. A few years later the family added several other panoramic apartments located higher on the hill, which they named "Il Borgo di Monte Sixeri".
The comfortable and elegant apartments can accommodate 2 to 10 guests. Every apartment has 1 or more bedrooms, a private porch, air-conditioning and satellite TV.
After having spent a day at the beach or exploring the area it's good to come home to this oasis of tranquillity. The spacious estate has lush gardens, a playground for the kids and 3 swimming pools. Depending on your booking , you can use the one reserved for guests staying at "Le Residenze" or dive in one of the other two, reserved for the "Il Borgo" guests. All pools are surrounded by parasols and lounge chairs.
A dinner at restaurant "Le Pinnette" should definitely be on your itinerary when staying at Residence Podere di Monte Sixeri. The restaurant's peculiar, round building decorated with Sardinian stone resembles the traditional shepherds' huts. Le Pinnette serves traditional dishes accompanied by the local olive oil and wines. The accommodation's bar serves an Italian breakfast in the morning or a refreshing aperitif at night.

A perfect stay for those...
The apartments of Borgo Podere Monte Sixeri are perfectly suited for guests wanting to stay at an accommodation in a tranquil area with excellent kitchen located close to Alghero, cultural sights and beaches.
Accommodation facilities:
• Parking
• Air-conditioning
• Central heat...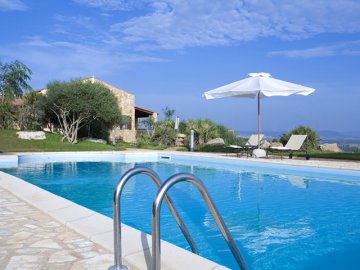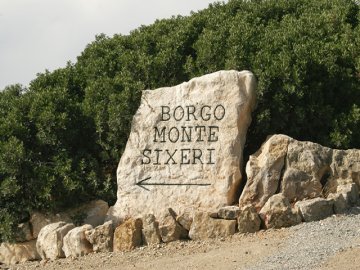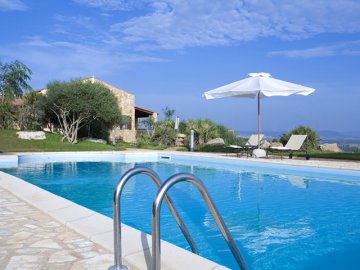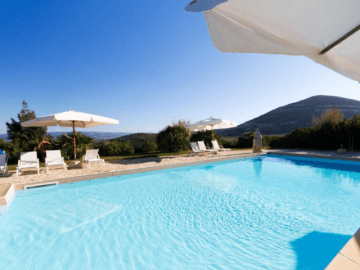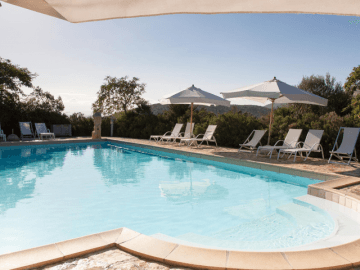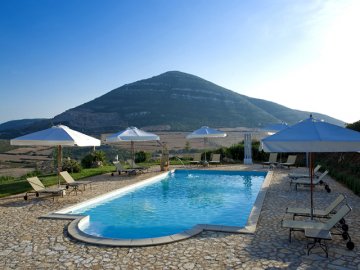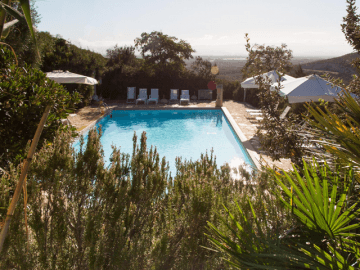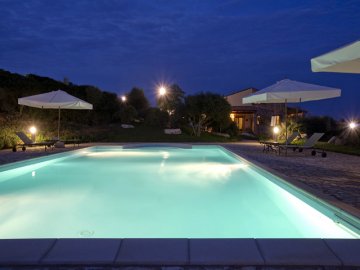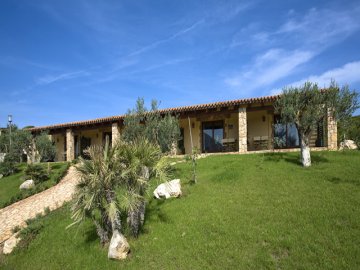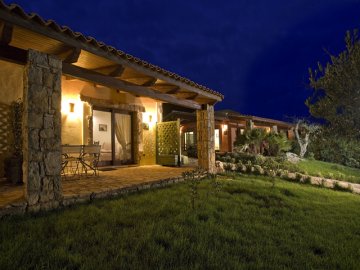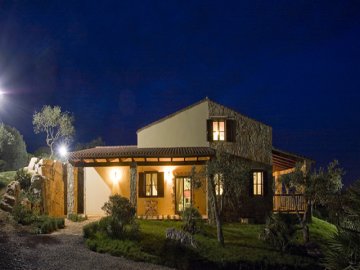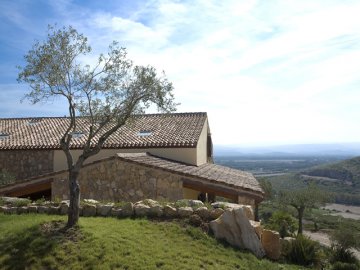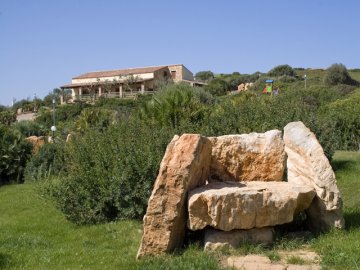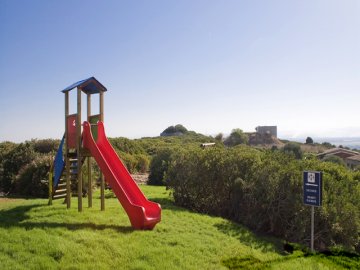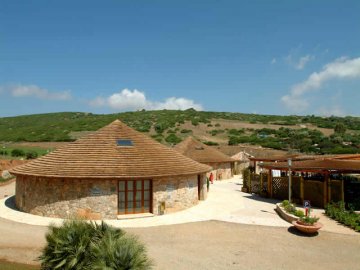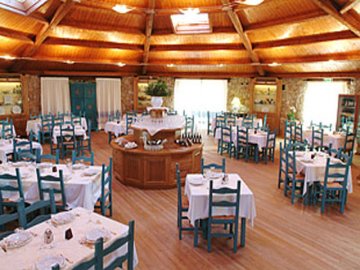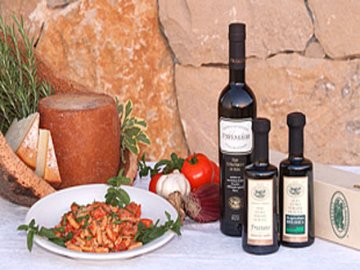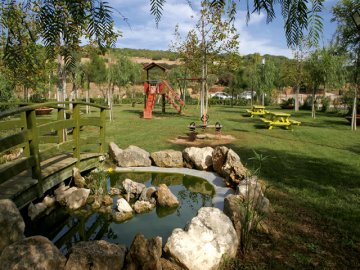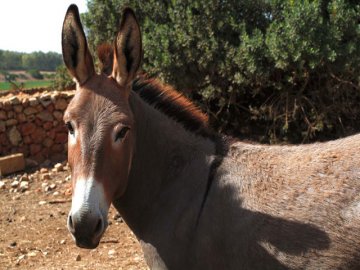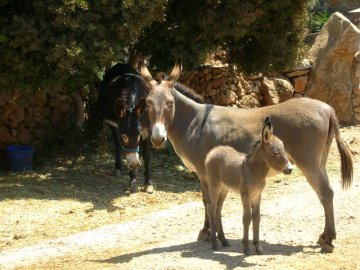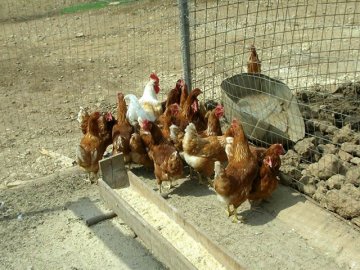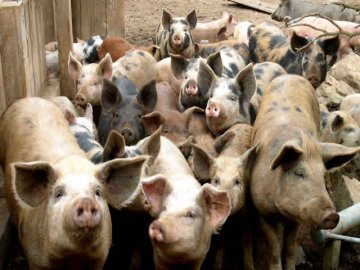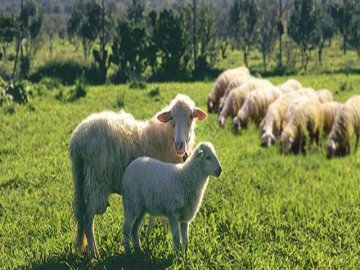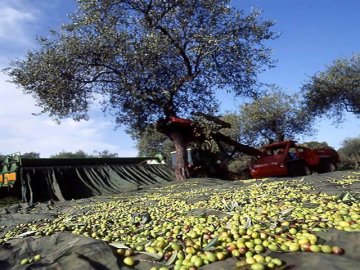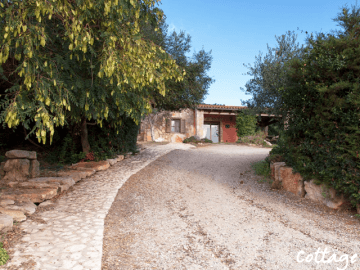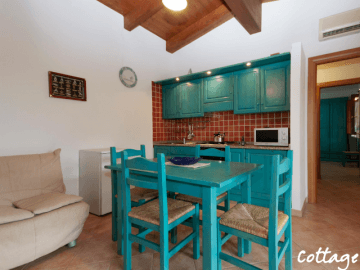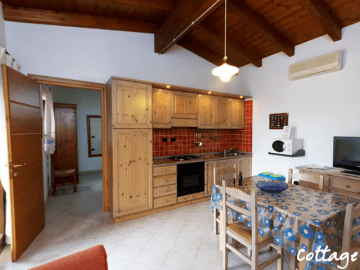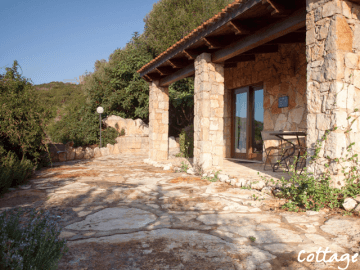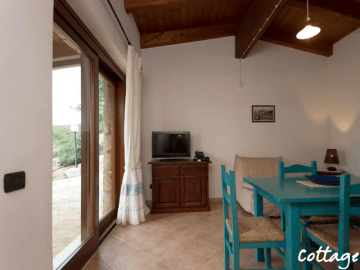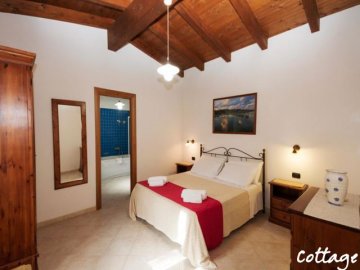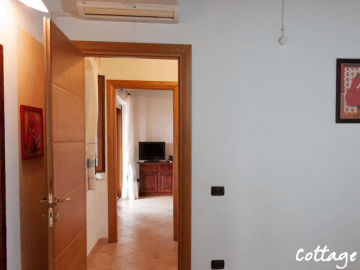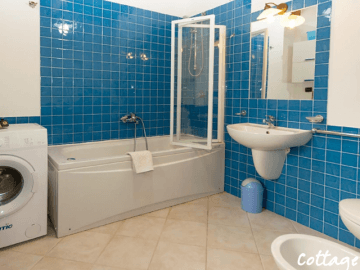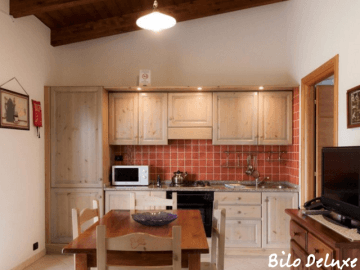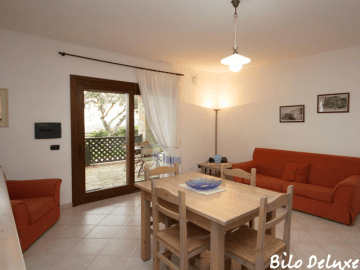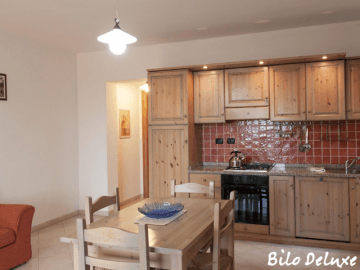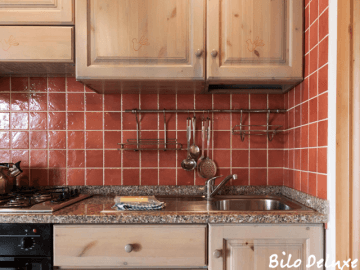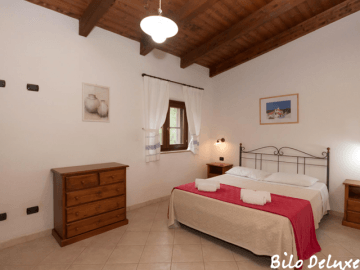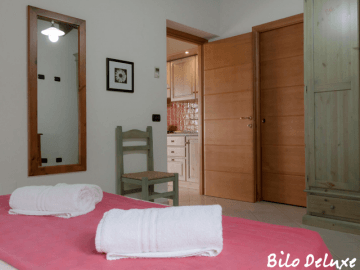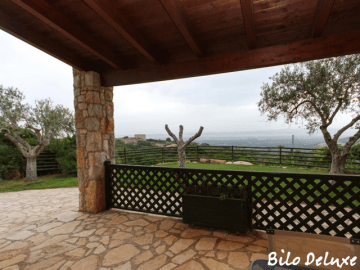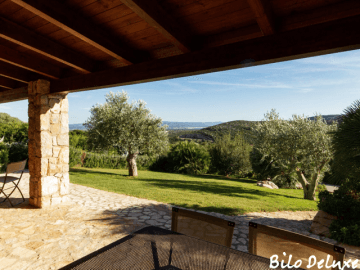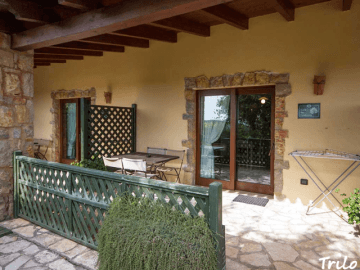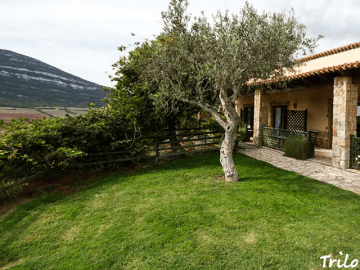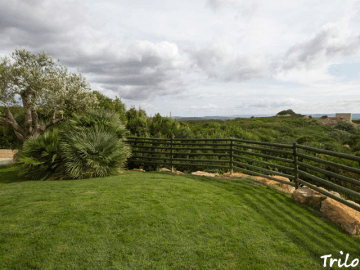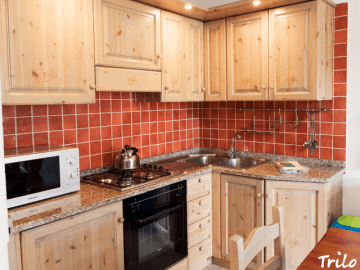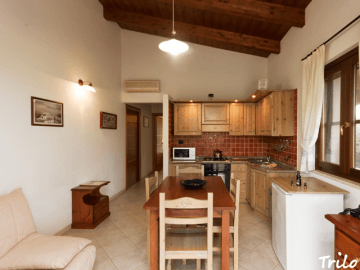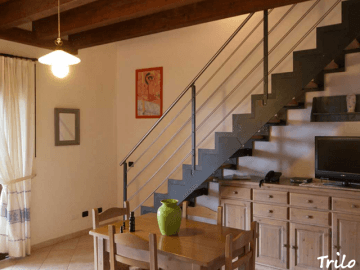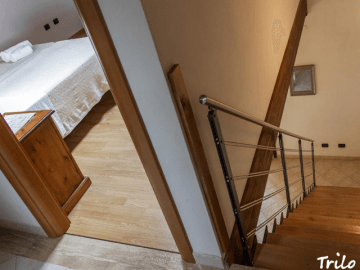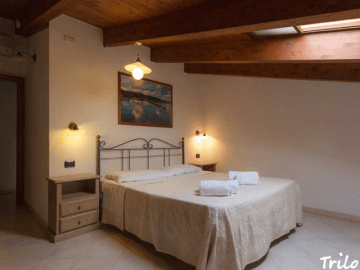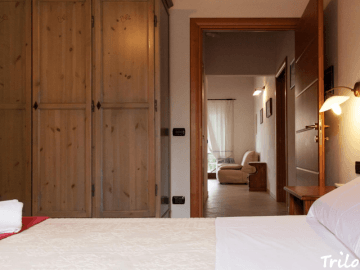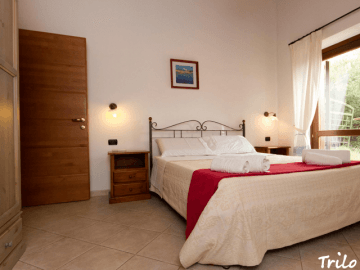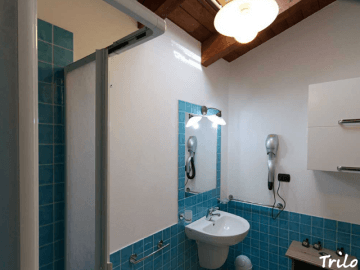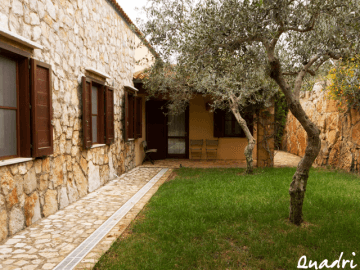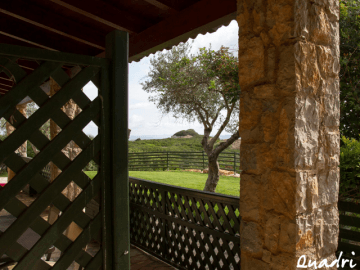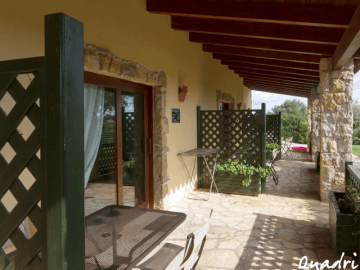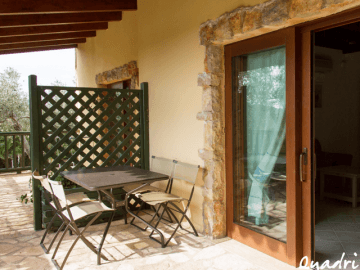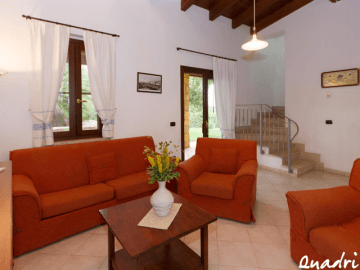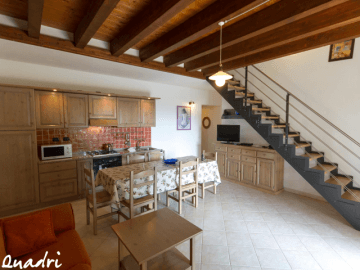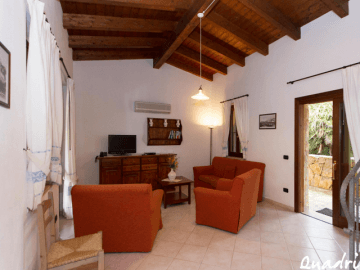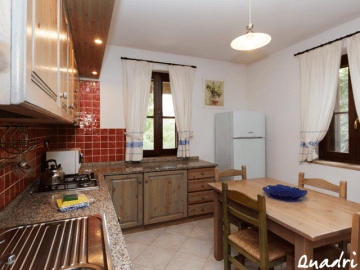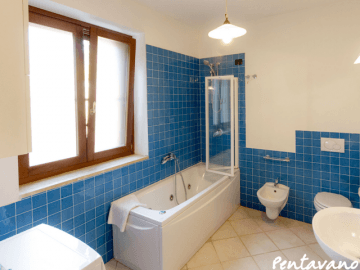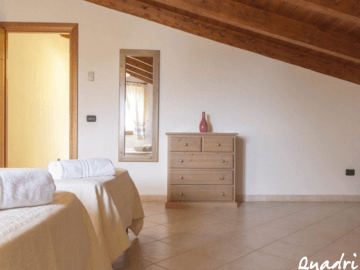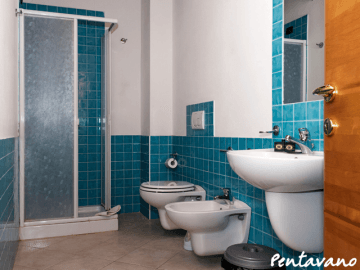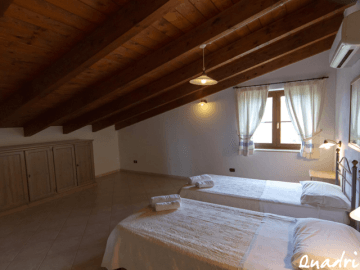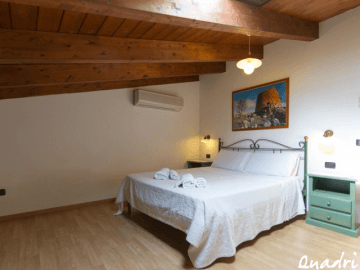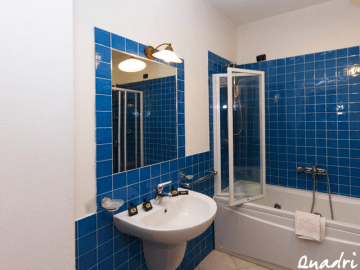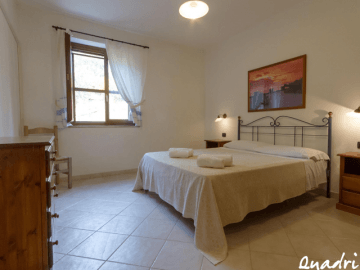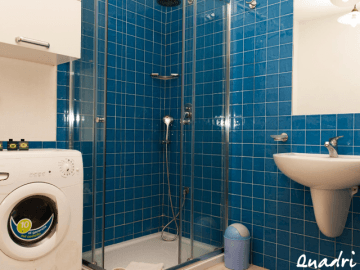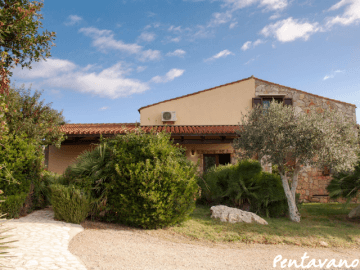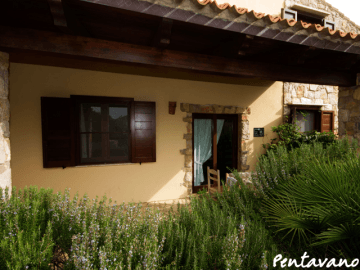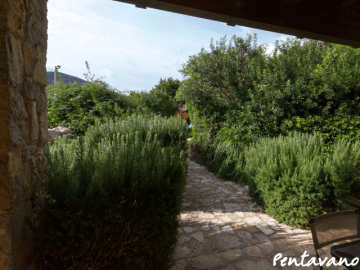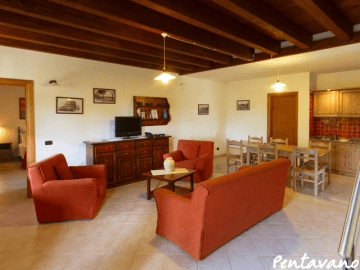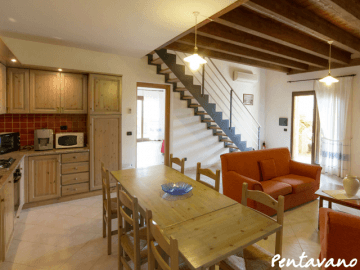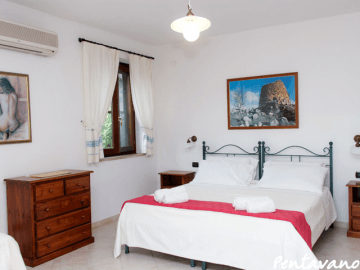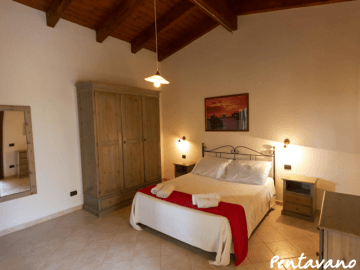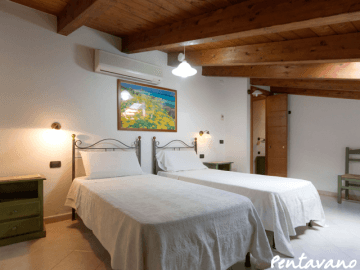 Borgo Podere Monte Sixeri
Alghero
The medieval Sardinian-Catalan coastal town Alghero, located in the north-west of Sardinia, dates back to 1102, when the nobel Doria family built a castle there. In the same period, this family also built a castle in
Castelsardo
. In the year 1353 the Spaniards seized power in Alghero, leaving many traces behind which are still visible today. The palazzos, city walls and defence towers are built in a Spanish style. The bilingual street names in both Catalan and Italian still reflect the proud heritage after more than 300 years of domination.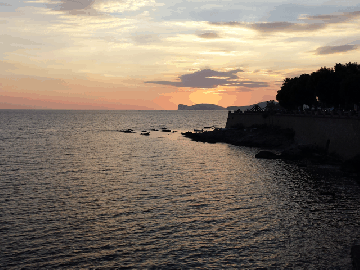 A cosy town on the northwest coast of Sardinia
The city is popular among tourists all year round. Its ideal location near the sea and within a 15-minute drive from Fertilia, Alghero's airport, makes for a perfect holiday destination. The old town consists of a maze of narrow cobbled alleys, decorated with laundry hanging out to dry on drying racks and makeshift clothes lines tied from balcony to balcony. In the city centre you can enjoy a stroll along the various piazzas with restaurants, bars, cafes and ice cream parlours or relax on the shaded terraces cooled by a fresh sea breeze. Don't forget to visit the well-known Neptune caves during your holiday in Alghero!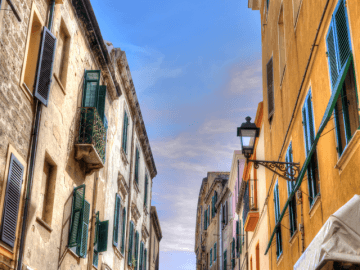 Capo Caccia, Grotte di Nettuno and Aragosta
Since Alghero is located on the "Riviera del Corallo", the "Coral Coast", most boutiques have various coral ornaments for sale. At night, as the sun sets behind cape Capo Caccia, the city is bathed in a beautiful orange light. At this time of night we recommend taking a walk along the boulevard and the harbour to one of Alghero's restaurants to enjoy the delicious seafood dishes. Don't forget to try the local specialty, "Aragosta alla Catalana" (lobster). Don't even forget to visit the well-known Neptune caves during your holiday in Alghero!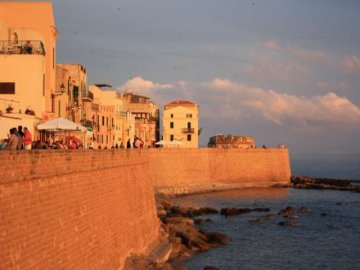 Discover the north-western province of Sassari
The province of Sassari is a fairly well-known province, due to the presence of the Fertilia Airport near Alghero which draws in many a tourist. Its eponymous capital, whose city centre consists of numerous narrow alleys, has a rich history. Villages such as Alghero, Stintino and the picturesque seaside town Castelsardo are the main highlights in the area, although the capital Sassari, which has been extensively renovated over the past years, is definitely worth a visit too.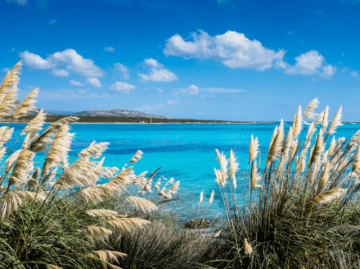 Lees meer
Prices
Rates are per apartment per night.
Arrival: daily except high season only on Saturday
Minimum stay: 7 nights, shorter stays are possible on request

Book your holiday for 2022 now and take advantage of great discounts!
• Until 31.12.2021: Book your holiday of min. 7 nights for 2022 with a 15% discount (except for the period 16.07 - 26.08.2022)
• Until 31.05.2022: Book your holiday of min. 7 nights for 2022 with a 10% discount (except for the period 16.07 - 26.08.2022)

Mandatory additional costs (to be paid on arrival) 2020:
• Use of water, gas, electricity, bed linen, towels and final cleaning (kitchen excl.) per week:
2-room apartment: € 100 / € 70 from 2nd week
3-room apartment: € 160 / € 110 from 2nd week
4-room apartment: € 200 / € 130 from 2nd week
5-room apartment: € 220 / € 160 from 2nd week
Cottage: € 110 / € 80 from 2nd week
• Deposit: € 300 per apartment per stay (refundable)

Supplements (optional):
• Beach towels: € 5 per person
• Extra bed: € 35 per night
• Cot: € 20 per week
• High chair: free
• Pets: € 15 per night
• Half board: € 30 - € 35 (high season) per adult per day, children 0 - 11 years: € 20 per day

Borgo Podere Monte Sixeri
Super mooi domein waar je uren in kan ronddolen, prachtige zwembaden. Accommodatie is heel net en erg gerieflijk!
9,0
Alexandra
De locatie en het landgoed is fantastisch. het appartement ook.
8,0
Gabi
Nice place, convenient location, quiet, friendly staff. Kitchen equipment could be better
8.0
Anonymous
Mooi park, inrichting appartement wel gedateerd
7,0
Anoniem
Top locatie, ruim, mooi en zorgvuldig opgezet, zeker een aanrader!
9,0
Sandra met man en 2 zonen (9 en 12)
Great farmhouse holiday
8.0
Anonymous
Great farmhouse holiday
8.0
Anonymous
Eat definitely fish at Meloni on Mugoni beach. Really good and a beautiful setting on the beach.
8.0
Mrs. van Gerwen
Nice island, friendly people and great food
8.0
van der Zijden, Den Haag (NL)
Beautifully situated residence
10.0
L. van der Klis (NL)
Lovely Borgo with multiple swimming pools
10.0
Familie Witkamp (NL)
Beautiful views and also fun for the kids
9.0
Familie Voskes
Fantastic accommodation
9.0
Familie Telders (NL)
Our holiday in Podere Sixiri was fantastic
9.0
Familie Telders (NL)
Nice holiday cottage at just 10 minutes from Alghero
9.0
Heesakkers, Eindhoven (NL)