B&B Cento Ulivi, Golfo Aranci - Sardinia
The charming B&B Cento Ulivi is beautifully situated in north Sardinia. The accommodation has a spacious garden with pool and the pure white sandy beaches of the Costa Smeralda are within easy reach.
Set on a hill planted with olive and fruit trees, only 3 kilometres from the beach, B&B Cento Ulivi's host Ivana and her three dogs welcome their guests personally. The accommodation is located in a quiet area overlooking the hills. Children under the age of 3 or above the age of 11 are welcome. For this reason, the B&B is primarily suited for adults.
B&B Cento Ulivi consists of 5 tasteful and comfortable double rooms. The entrance via a private porch ensures the privacy of the guests. All rooms have their own bathroom with shower, air-conditioning and central heating.
A perfect stay for those...
B&B Cento Ulivi is perfectly suited for travellers looking for an elegant B&B with pool in north Sardinia wanting to discover all the sights and beaches in the vicinity by car.
Accommodation & facilities:
• Parking space
• Breakfast room
• Air-con...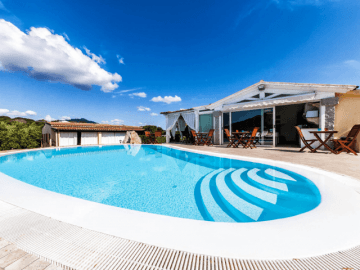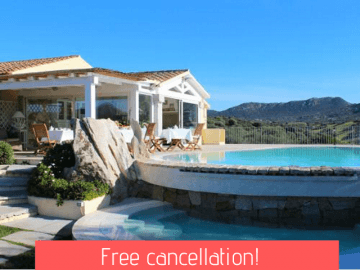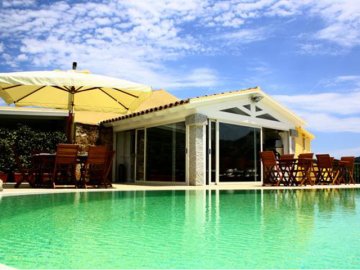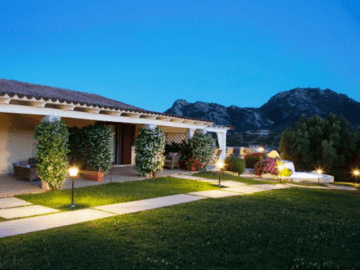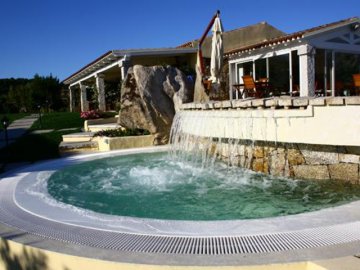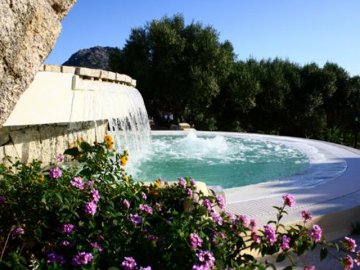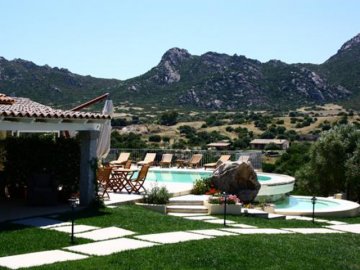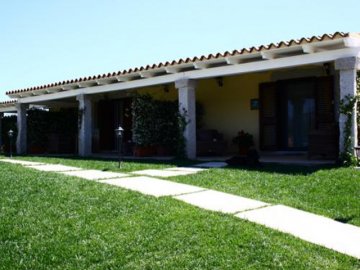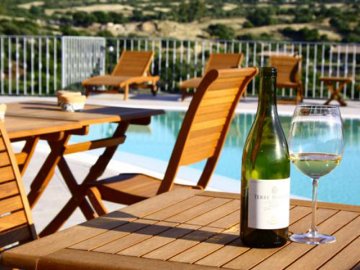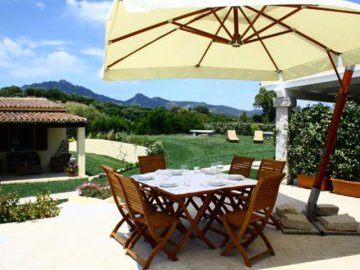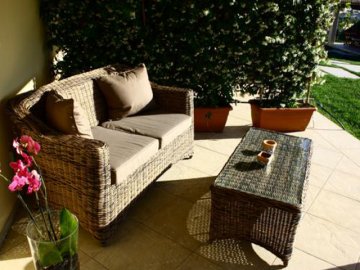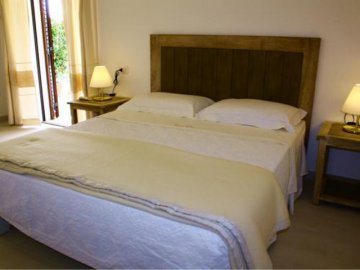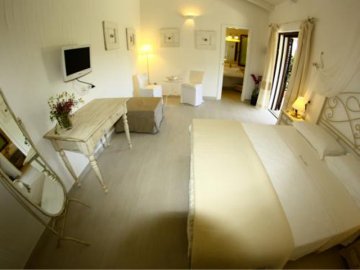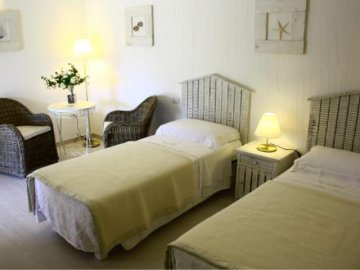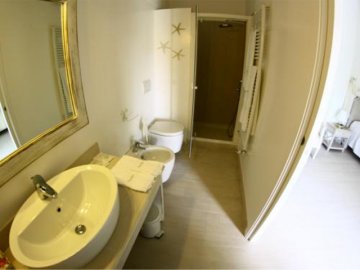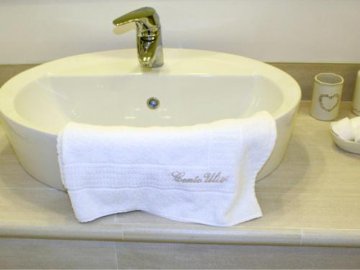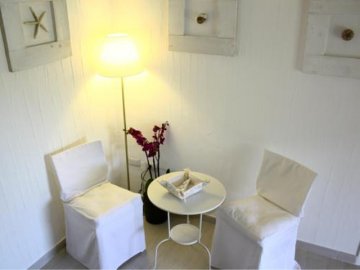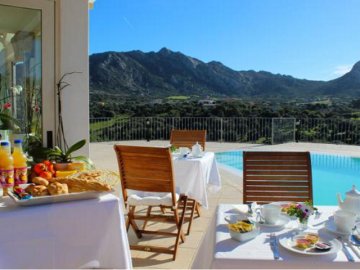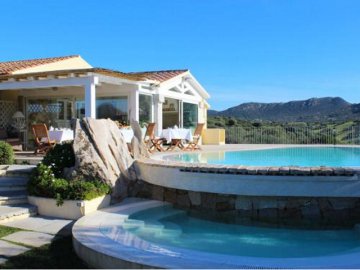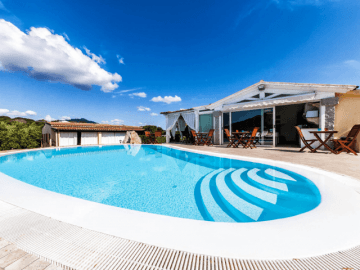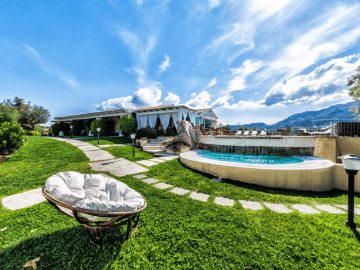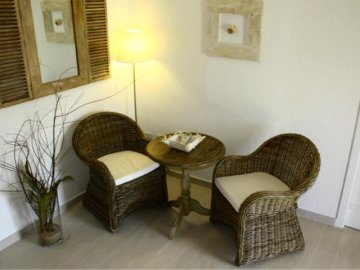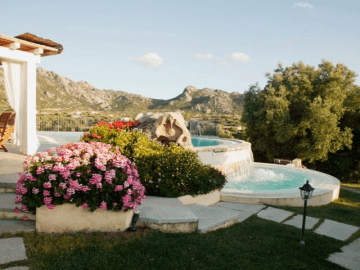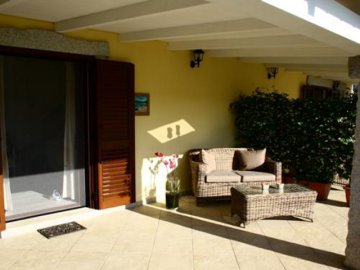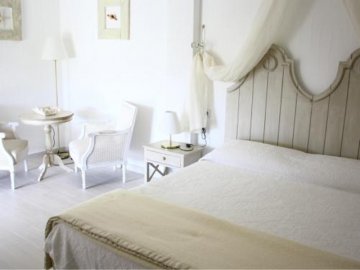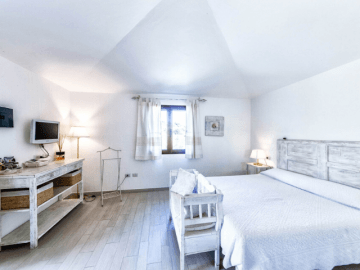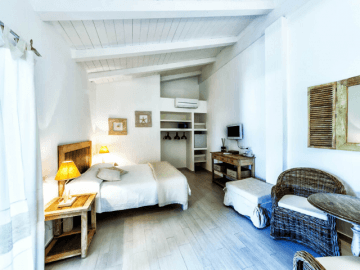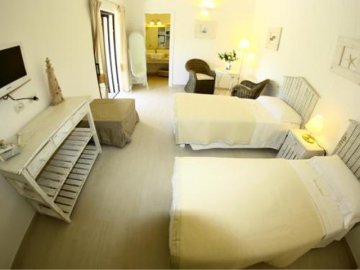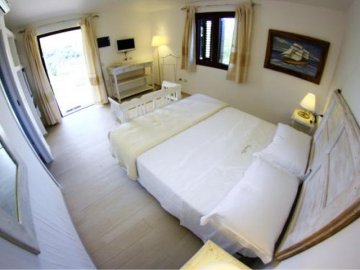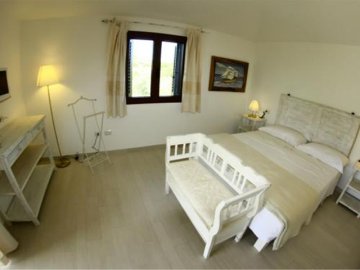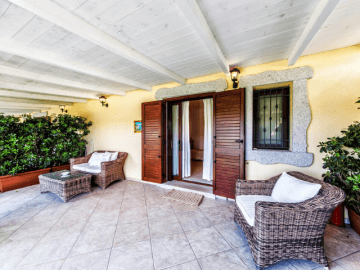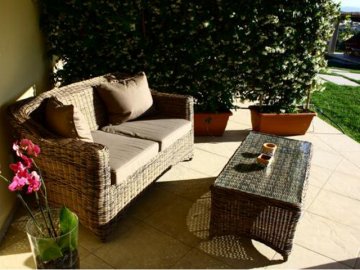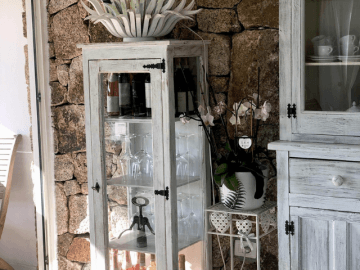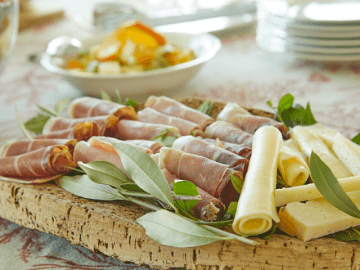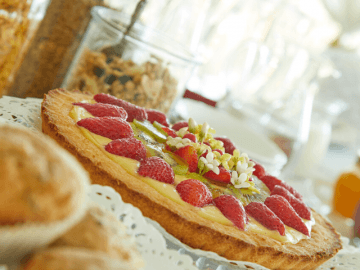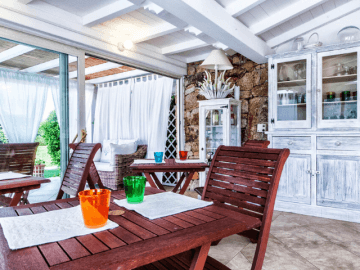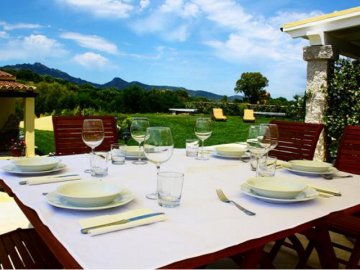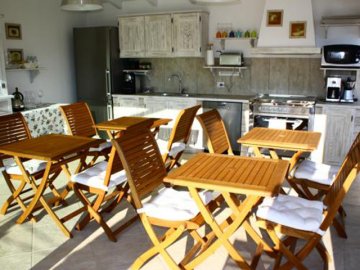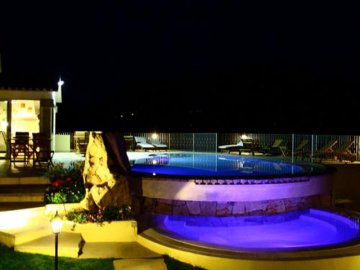 B&B Cento Ulivi
Golfo Aranci
The harbour town Golfo Aranci arose after the construction of the railroad Olbia – Sassari and after the installation of the ferry route to the harbour of Civitavecchia. The marina has been used for the transportation of goods since 1882 and for the transportation of passengers since 1962. The beautiful beaches in the area have increased the popularity of the village, resulting in more and more connections to other cities. The ferries to the mainland are used daily by both locals and tourists.
The name of the villages doesn't have anything to do with oranges; you won't find any orchards here since it derives from a wrong translation from the old Gallurese toponym of the Golfu di li Ranci ("Gulf of the Crabs").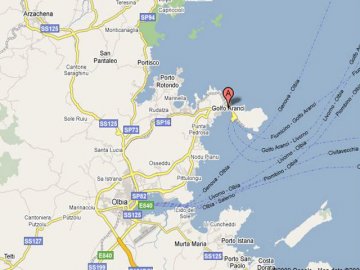 Discover the province of Olbia-Tempio in north Sardinia
Olbia-Tempio is one of the most popular holiday destinations in Sardinia. It's the perfect province for a relaxing beach holiday because of the countless bays and broad sandy beaches here. Its landscape is furthermore characterized by a lush Mediterranean vegetation and impressive rocks. The province is an international crossroads for numerous visitors, thanks to the international Olbia-Costa Smeralda Airport and Olbia's marina, where ferries from Genoa, Livorno, Piombino and Civitavecchia arrive daily.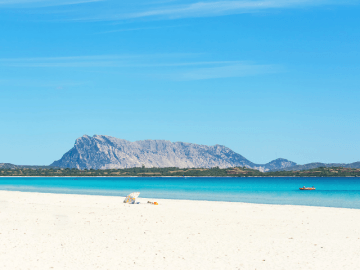 Lees meer
Very nice location, a bit cramped rooms. The breakfast was delicious and we could not really find anything that was not good.
8,0
Anonymous
Quiet and a lovely swimming pool
9.0
Wil en Bert Berk (NL)
Beautiful location with pool!
10.0
Mw. Averhals (NL)
Everything looks very neat
10.0
Dhr. Evink, Dordrecht (NL)
Excellent location
10.0
Dhr. van Ommeren (NL)
We enjoyed Bed and Breakfast Cento Ulivi
8.0
Mw. Beker (NL)