Hotel Su Lithu****, Bitti - Sardinia
Su Lithu is an intimate country hotel with pool located in a beautiful villa in the middle of nature in central Sardinia. You'll be pleasantly surprised by the Sardinian cuisine and traditions here at Su Lithu in Bitti!
The beautiful villa Su Lithu is located in the hills just above the village of Bitti in central Sardinia. This intimate hotel was built by its creative owners, the Giovanetti family. This hospitable family loves to introduce you to the authentic Sardinia. Su Lithu's chef is ready to indulge you with the area's delicacies, herbs, vegetables, fruit, olive oil and homemade wines. The hotel's swimming pool is surrounded by lounge chairs and parasols, next to which you can enjoy an aperitif on the terrace overlooking the mountain range of Monte Albo. You will feel right at home here in the Barbagia!
A staircase or elevator next to the reception leads to the 18 comfortable rooms which are all decorated in a typically Sardinian style, overlooking the garden or the hotel's surroundings. The superior rooms feature a private Jacuzzi. All rooms are provided with air-conditioning.
Hotel Su Lithu offers various facilities. Foodies can join the cooking classes organised by the chef. There's a tour across the hotel's estate which can be easily combined with a tasting as well; accompanied by the owner you will first visit "Sa Pretta Ruia" where you can pluck your own fruits and afterwards tasty snacks and wines will be waiting for you in the hotel's beautiful, antique kitchen filled with spicy cheeses and sausages hanging out to dry.
A perfect stay for those...
Hotel Su Lithu is perfectly suited for couples and families wanting to discover the real Sardinia during their holiday or round trip.
Accommodation & facilities:
• Parking space
• Air-conditioning
• Cen...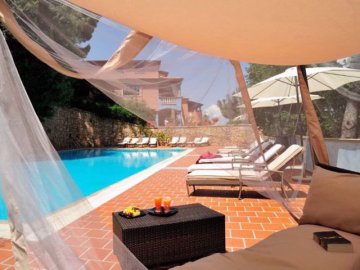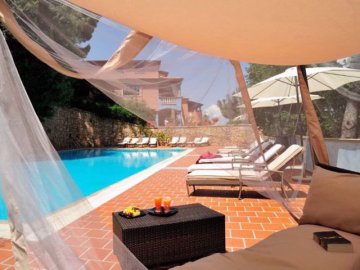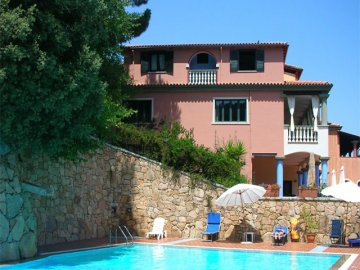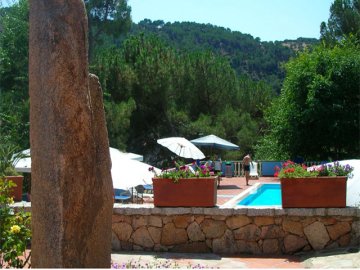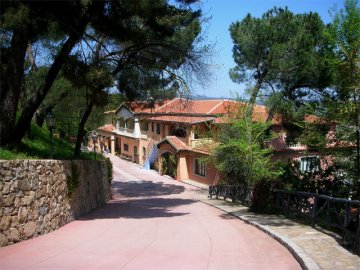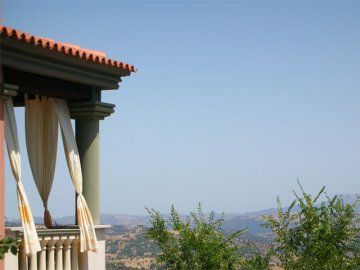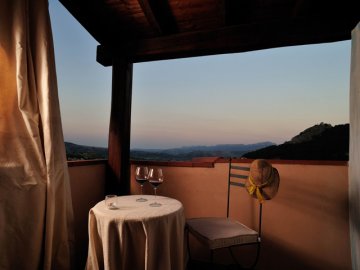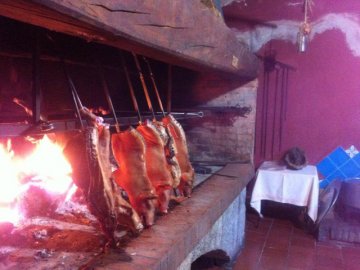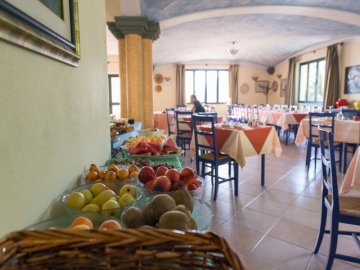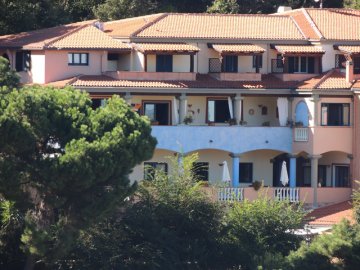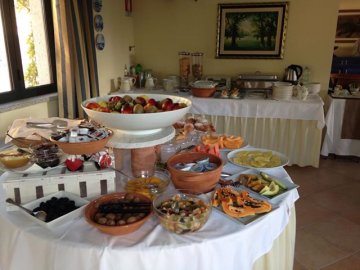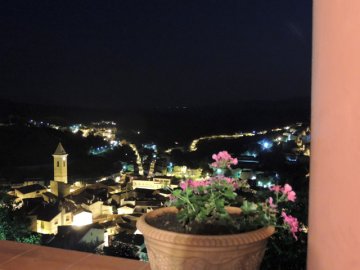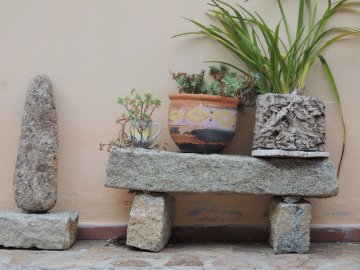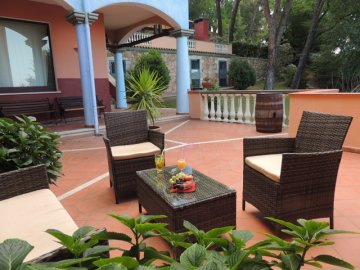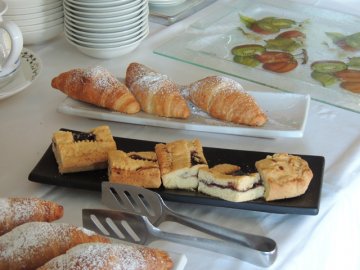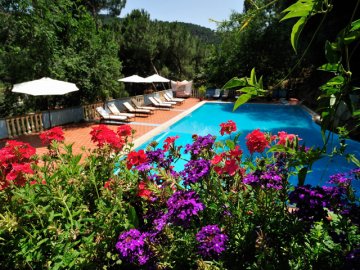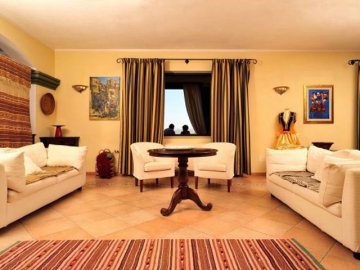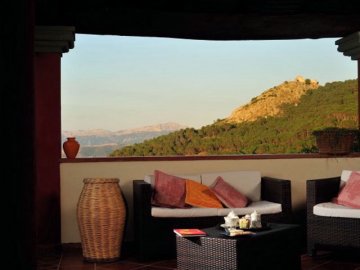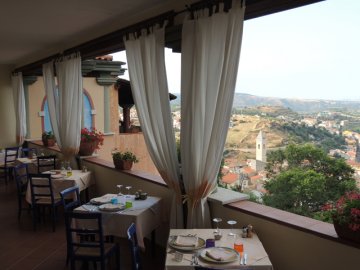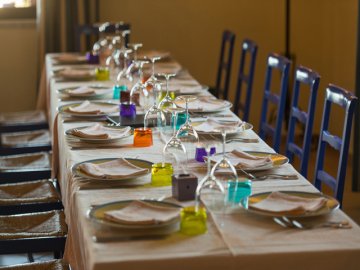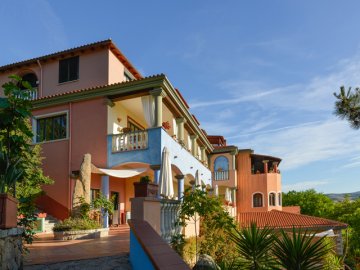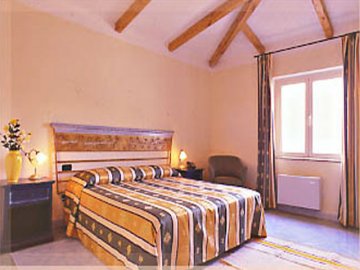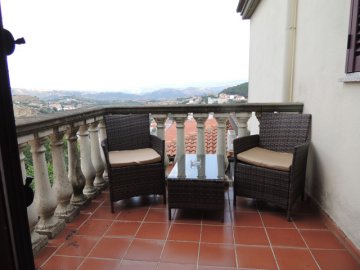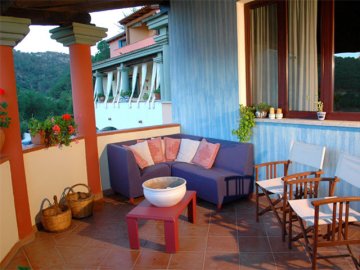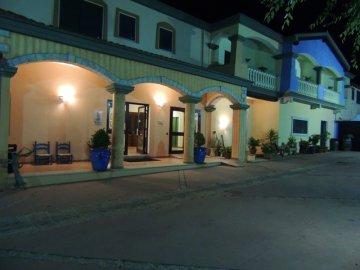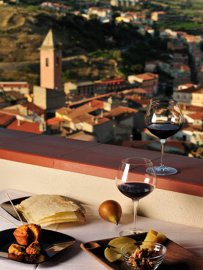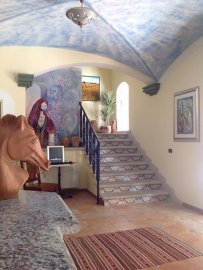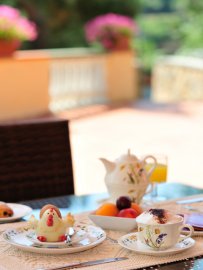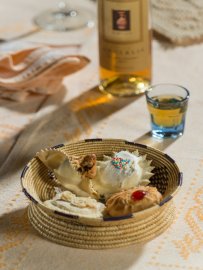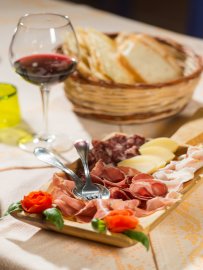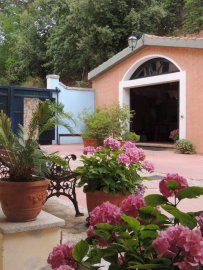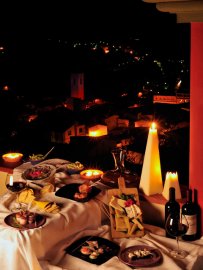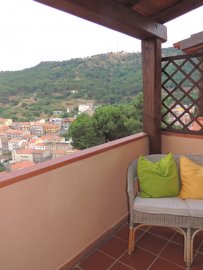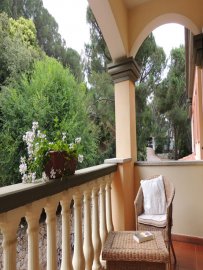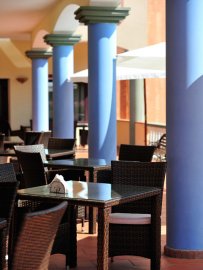 Hotel Su Lithu
Bitti
Bitti is located about 20 kilometres north of Nuoro, at an altitude of 565 metres above sea level. The economy of Bitti's 2.800 inhabitants is based on arable farming and cattle farming. It's one the most important centres in the northern part of the Barbagia. In the historic city centre, for example in the 19th century San Giorgio Martire Church, the authentic traditions are visible still. You can buy wood carved decorations, wrought iron products, glassware and handmade Sardinian costumes in the various shops.
The traditional inland is known for its authentic meat dishes, such as "porcheddu". Stews, pastas, cheeses and local wines make for a tasty dinner. Near Bitti, on the road to Orune, you can visit Su Tempiesu, a Nuraghic well-temple built in huge square blocks of basalt, housing a sacred well which drew water from a spring used for rituals.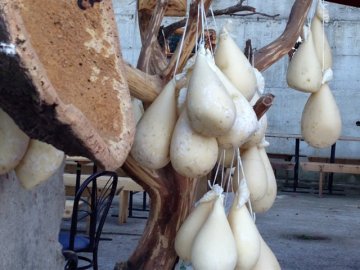 Discover the province of Nuoro in east Sardinia
It's like time has stood still in the versatile province of Nuoro, known for its unique coastline and pristine nature. Nuoro is the least densely populated region of the island. Through the years neither the Romans, Carthaginians nor any other foreign conquerors have succeeded in invading the area, because of which it's been able to develop its own culture. Nowadays Nuoro's unique folklore and traditions are still visible during the local festivities.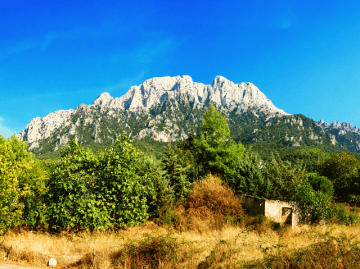 Lees meer
Prices
Rates are per person per night, breakfast included
Arrival: daily
Minimum stay: 1 night

Book your holiday for 2022 now and get a discount!
• When booking prior to 31.01.2022: 20% discount
• When booking prior to 31.03.2022: 10% discount

Discounts for children:
• 0 - 9 years: 50% discount in a 3rd bed

Supplements:
• Half board: € 40 per person per night
• Baby cot: € 15 per night
• Small pets: € 15 per night



Net hotel, hard bed
8,0
Jeroen Oosterhof
An Italian fairytale
10,0
Bianca
Nice location, good breakfast and in the evening delicious food
8,0
Anoniem
Ontzettend vriendelijk personeel, mooie kamers en prima ontbijt. Leuk om ook even snel wandelend Bitti in te kunnen gaan voor de local touch
9.0
Tom
Was op zich een prima locatie, alleen voor ons erg stil en weinig te beleven buiten het seizoen.
6.0
Ellis
Authentiek en sprookjesachtig
9,0
Tanja
Mooi hotel en lekker restaurant.
8.0
Sarah en Mark
Mooi hotel met een zeer ontspannen sfeer
9,0
Cees
We waren hier helaas te kort want het is echt een pareltje
9,0
Anoniem
Perfect!
10.0
Claudia Vermeulen
Mooie ligging, prachtig uitzicht
8.0
Stan Pinkaarts
Very friendly and they gave much explanation about the area
10.0
Mrs. Bouwman
goede prijs kwaliteit
9.0
Patrick (BE)
Thanks for your advice, it was a wonderful holiday.
8.0
Jan & Ingrid (NL)
Beautiful country, great food and lots to see.
8.0
Dhr. Tervoort (NL)
Hotel su lithu prachtig gelegen, goede keuken met grote porties.
9
Mevr. Kapteijns (NL)
Prachtig, voor herhaling vatbaar
9.0
Mevr. Hamelrijck (BE)
Mooie ligging maar wat een herrie hotel!
7.0
Dhr. Moesbergen (NL)
Omgeving erg mooi
8.0
Mevr. van Poecke (NL)
Fantastisch onthaal. Super-vriendelijk!
9.0
Mw. Prodan (BE)
Personeel en het eten waren uitstekend, de kamer minder.
8.0
Dhr. Zwartbol (NL)
Dit was voor ons de topper! Meer familiair, gezellig, vriendelijk, precies wat wij leuk vinden.
10.0
Dhr. Bakker (NL)
Een zeer afwisselende, mooie vakantie. Heel ontspannen, waar de accommodaties zeker aan bijdroegen. Kwalitatief goede accommodaties met vriendelijk personeel. De ligging was erg goed.
10.0
Mw. Teunissen (NL)
Wil wel even zeggen dat we prima vakantie hebben gehad!
-
Dhr. Ketting (NL)
Dit hotel heeft écht alles. De ligging is erg mooi, de maaltijden zijn top. Het uitzicht op het dorp is magnifiek.
10.0
Veerle Beernaert (BE)
Heerlijk vakantieland, mooie natuur, lekkere lokale keuken, nog Italië voor de Italianen, weinig buitenlanders.
9.0
Winand & Saskia (NL)
Restaurant uitstekend
8.0
Jacqueline & Bert
Zeer mooi en veelzijdig eiland. Echt een aanrader! Eiland Maddelena is erg mooi.
8.0
Fam. Blommaert (NL)
+ Vriendelijk en prachtige uitzicht - kleine badkamer
8.0
Mw. Heij (NL)
Omgeving van Bitti is een leuke plek om het authentieke Sardinië te ervaren.
8.0
I. Kleinendorst (NL)
Leuk om eventjes uit te blazen.
8.0
Mw. Averhals (BE)
Typische avond met open grillvuur, daar hebben we absoluut geen spijt van gehad!!
9.0
Dhr. Vangilbergen (BE)
Goed gelegen voor wie in de mooie centrale bergstreek wilt wandelen.
8.0
Frans & Mady (BE)
Echt aan te raden!
9.0
Jasper & Charlotte (NL)
Prachtige locatie!
9.0
Wiel Ties (NL)
Prachtig locatie en vriendelijk personeel
8.0
Dhr. Baks (NL)
Prachtig panorama en eten erg lekker. Kamer viel klein uit.
7.0
Dhr. Peeters (BE)
Fantastisch!
9.0
Mw. de Hoon (NL)
Uitgebreid ontbijt. Kamer ok. Goede service
8.0
Dhr. de Boeck (BE)
Mooi uitzicht op lager gelegen dorp.
9.0
Dhr. Mensing (NL)
Mooi gelegen hotel met uitzicht op het dorpje Bitti
8.0
Heer Groenendijk (NL)
Een verborgen schat
8.0
Mevrouw M Paquaij (NL)
Beautiful country, great food and lots to see.
8.0
Dhr. Tervoort (NL)