Hotel Sa Muvara****, Aritzo - Sardinia
The beautiful country hotel Sa Muvara is located in a spacious park in Aritzo in the heart of the Gennargentu mountain area. In this small paradise you can experience the traditional Sardinia.
Immersed in the countryside's natural beauty near the small village of Aritzo Hotel Sa Muvara is set in a lush garden, provided with a refreshing pool and huge barbecue. At the restaurant with fire place you can enjoy a delicious dinner consisting of fresh handmade pasta, warm and cold starters and meat and seafood entrees. With a bit of luck you can watch the dinner preparations at the barbecue in front of the accommodation, where the chefs roast the traditional suckling pigs and various fishes for hours. If the weather allows you can enjoy the tasty meal accompanied by a glass of local wine and the spectacular view across the Gennargentu on the outdoor terrace.
The comfortable hotel rooms are decorated in a traditional Sardinian style. Each room has a private balcony and features air-conditioning, central heating, Wi-Fi, a TV and a minibar. The bathroom is provided with a shower or bath. Besides the standard double rooms, Sa Muvara has junior suites, suites and superior suites as well. Families travelling with kids can book a family room consisting of 2 separate bedrooms with a shared bathroom.
Hotel Sa Muvara not only has a large pool with solarium, but also a small beauty centre where you can book a relaxing or energetic massage or bubble away in the Jacuzzi. There are a sauna and fitness area as well.
The forests and waterfalls around Sa Muvara are definitely worth exploring. The accommodation organises various excursions to the usually inaccessible nature reserves. The reception loves to inform you about the possibilities.

A perfect stay for those...
Hotel Sa Muvara is perfectly suited for couples and families wanting to spend their holiday in a rugged area in central Sardinia at a very nice hotel provided with an excellent kitchen.
Accommodation & facilities:
• Parking space
• Swimming pool with solar...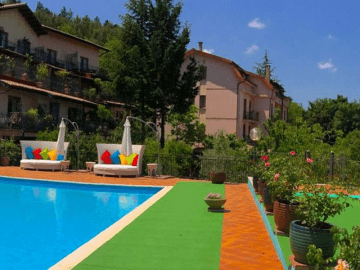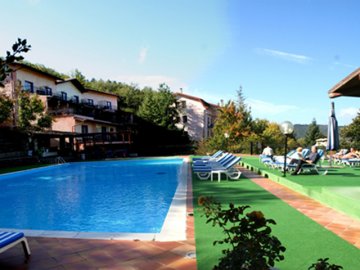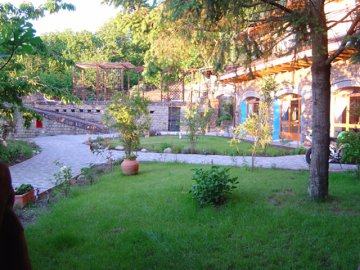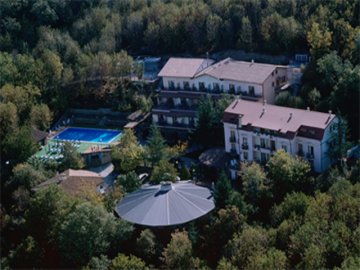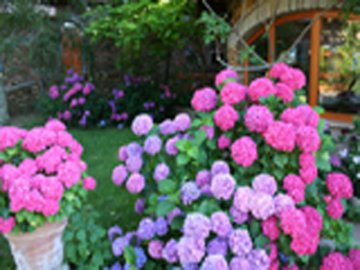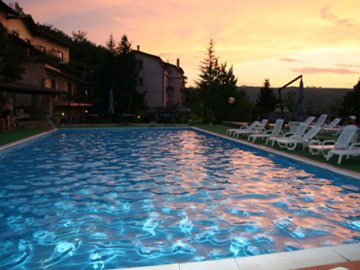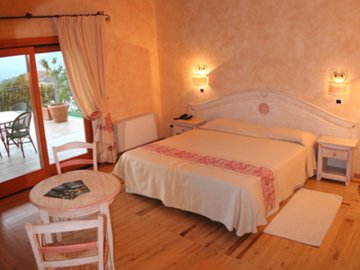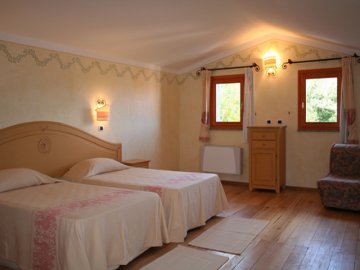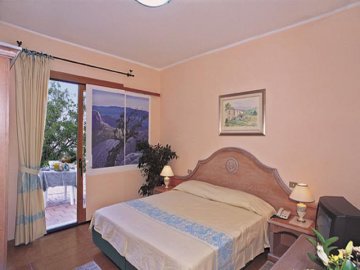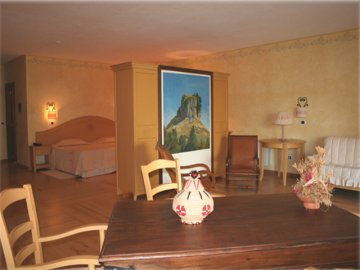 Hotel Sa Muvara
Aritzo
Aritzo is one of the most important villages in central Sardinia, located at an altitude of ca. 800 metres. This village is the perfect base for a journey of discovery across the Gennargentu massif. Both in summer and winter you can explore its dense forests via the exhilarating hiking trails.
One of the famous dishes of the local cuisine is the "Carapigna", a lemon sorbet; definitely worth a try! During the last weekend of October the Sagra delle Castagne, the Chestnut festival, is held, with roasted chestnuts offered in the streets. The local products for sale in the shops and markets make for a nice souvenir.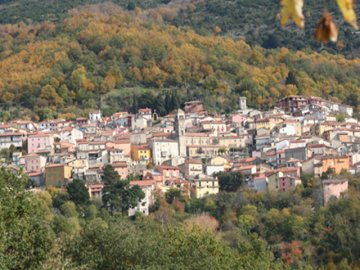 Discover the province of Nuoro in east Sardinia
It's like time has stood still in the versatile province of Nuoro, known for its unique coastline and pristine nature. Nuoro is the least densely populated region of the island. Through the years neither the Romans, Carthaginians nor any other foreign conquerors have succeeded in invading the area, because of which it's been able to develop its own culture. Nowadays Nuoro's unique folklore and traditions are still visible during the local festivities.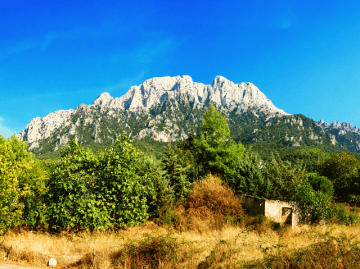 Lees meer
Prices
Rates are per person per night, breakfast included
Arrival: daily
Minimum stay: 2 nights

Supplements:
• Would you rather stay on a half board basis? Please don't hesitate to ask Sardinia4all about the possibilities.
Het uitzicht vanaf het balkon waar je dineert en ontbijt is prachtig groen!
8,0
Suzan
In dit sfeervolle hotel kregen we een upgrade voor de familiesuite
9.0
Familie Koopman
Kamer is ruim, mooi groot zwembad, gezellige zitjes in de tuin.
7.0
Mw. Kruithoff (NL)
Absoluut een aanrader. In alle opzichten aan te bevelen.
9.0
Dhr. Rijnbeek (NL)
Ze gebruiken wollen dekens ipv dekbed.
7.0
Dhr. Peer (NL)
Een uitstekend begin van onze vakantie, 1 week erg naar ons zin gehad.
9.0
Fam. Barneveld Binkhuysen