B&B Dolce Luna, Arzachena - Sardinia
A retreat amid the granite mountains of Arzachena is the small but fine b&b Dolce Luna. When you are on holiday near the Costa Smeralda, you can retreat to the mountains. The fine sandy beaches on this coast with crystal clear water are so fantastically beautiful, but also a more crowded area where not everyone wants to stay. Experience the original tradition of the Gallura region in peace and quiet at Dolce Luna!
With this remote bed and breakfast the two owners Karin and Werner have fulfilled their dream; a private house with pool in Sardinia overlooking a fantastic landscape.
The two native Austrians are happy to let you enjoy their own paradise! How about an aperitif at sunset on a lounger by the small pool with the best view of the granite mountains of Gallura and on the other side the high mountains of Corsica. Is that something you would also like to enjoy?
The three rooms of the b&b are all furnished with quality materials and attention to detail. Air conditioning, TV, free Wi-Fi are standard facilities.
Even if you stay far from the crowds in this little hideaway, there are plenty of excursions in the area. In less than 10 minutes you are Arzachena or 15 minutes in the art village of San Pantaleo, where you can find a supermarket, several bars near the Piazza and restaurants. You can also take a look at the art market on Thursday, you might find some unique items to take home! In 25 minutes you also reach Olbia. The nearest beach is only a 15 minute drive away and in 20 minutes you will find the beautiful beaches and resorts of the Costa Smeralda. Mountain biking, cycling, borrowing e-bikes - all are no problem. Or rather what kind of body and mind? You are welcome to discuss shiatsu, herbal massage, Makko Ho stretching or yoga classes on site. There are cozy oases scattered around the site where you can retreat with a good book or simply relax.
A perfect stay for those...
Do you also want to enjoy a unique and quiet spot with a swimming pool far away from the crowd? Then stay in the small oasis Dolce Luna in Arzachena.
Accommodation & facilities:
• Swimming pool with a view
• Spacious buil...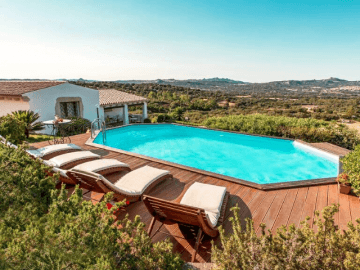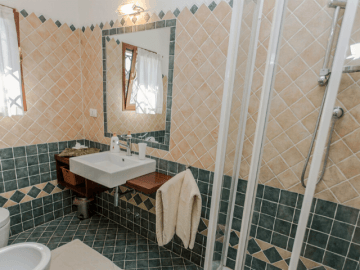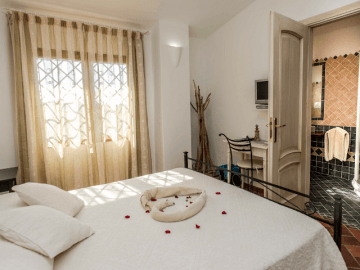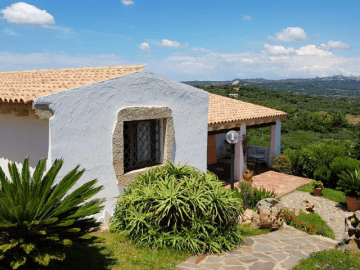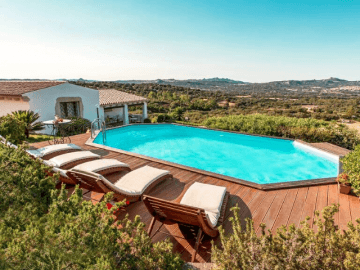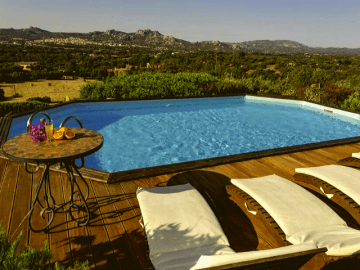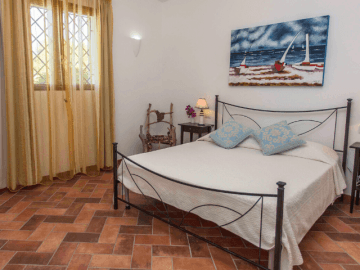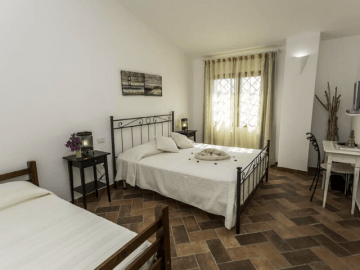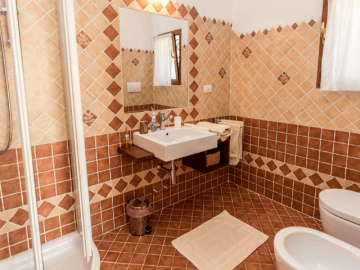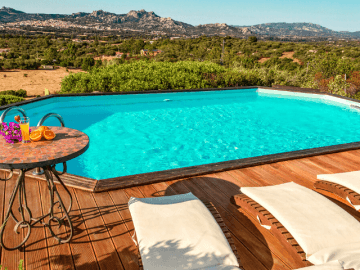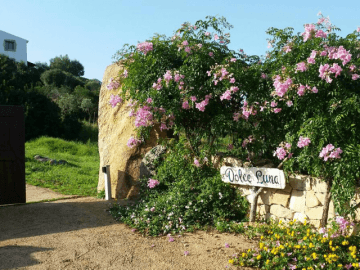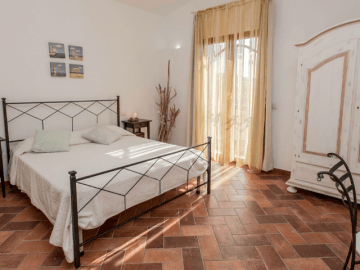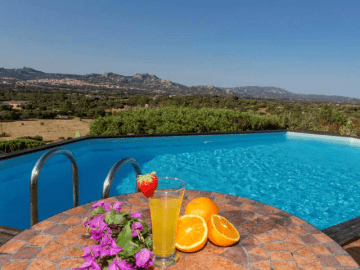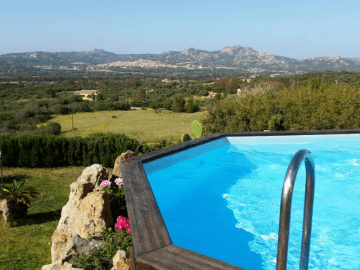 B&B Dolce Luna di Arzachena
Arzachena
Arzachena is located in north-east Sardinia, at ca. 25 kilometres from Olbia, in the area known as the Gallura region. The territory of the commune of Arzachena stretches for a surface area of around 228 m², including a spectacular coastline of approximately 80 kilometres characterised by countless bays and beaches. When visiting this area, neighbouring the famous Costa Smeralda, you'll be surprised by the many impressive rock formations. The region was known by the Romans as "Turibulum", after a mushroom-shaped rock which nowadays is the symbol of the town.
The area is known for the presence of "stazzi", rectangular houses in Sardinian granite, consisting of 1 or 2 rooms, originally used by shepherds as a stopover or shelter on their journeys. Through the years most of them have been transformed into houses or agriturismi.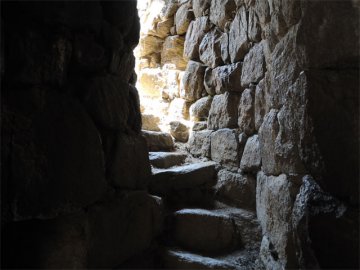 Discover the province of Olbia-Tempio in north Sardinia
Olbia-Tempio is one of the most popular holiday destinations in Sardinia. It's the perfect province for a relaxing beach holiday because of the countless bays and broad sandy beaches here. Its landscape is furthermore characterized by a lush Mediterranean vegetation and impressive rocks. The province is an international crossroads for numerous visitors, thanks to the international Olbia-Costa Smeralda Airport and Olbia's marina, where ferries from Genoa, Livorno, Piombino and Civitavecchia arrive daily.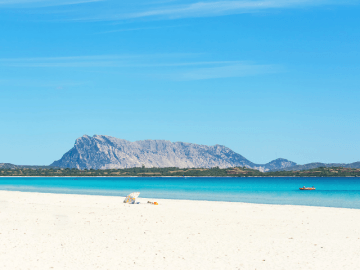 Lees meer
Rates
The rates are per room per night including breakfast
Arrival: daily
Minimum stay: April/May/Oct. 2 nights, June/Sept. 3 nights, July 5 nights, August 7 nights

Special Offers:
• Book at least 2 nights for the period until 01.04 - 30.04.2022 and receive a 10% discount
• Book at least 3 nights for the period until 01.05 - 31.05.2022 and receive a 10% discount

B&B Dolce Luna di Arzachena