La Pietraia, Badesi - Sardinia
Simple and affordable holiday homes in Badesi with one or two bedrooms. The holiday bungalows are quietly located and there is a small swimming pool. The beach is a 5-minute drive away and if you want to eat out in the evening, there is a restaurant around the corner.
These functional Marina and Davide apartments are located next to the small restaurant of the Ferri family, the owners of several estates in the dune area of ​​Badesi. These small holiday accommodations are quietly located in the countryside and the quiet sandy beach of Badesi Mare is only 1.6 km, or a 5-minute drive away. With a length of no less than 14 kilometers, Badesi Mare is one of the longest beaches in Northern Sardinia. Even during the busy summer months in Sardinia, it remains pleasant here. Lovely to relax while the children play and romp in the sand.
The la Pietraia apartments are housed in an L-shaped granite building. The houses are right next to each other, but each apartment has its own covered veranda equipped with a plastic seating area. Inside, the house is simply furnished with Sardinian wooden furniture. There is a living room with a small kitchen and a bathroom with shower. If desired, a sofa bed in the living room can accommodate two people. Depending on the type of apartment, you have 1 or 2 bedrooms available.
Badesi belongs to one of the lesser known holiday regions on the island. Badesi Mare offers endless dunes where you can take endless walks and surfers appreciate the mistral wind. Near Badesi you will find coastal towns such as Isola Rossa and the medieval fortified town of Castelsardo. Winding roads lead to Gallura, Tempio Pausania, Capo Testa, Valle della Luna and the small town of Sedini, with its narrow streets, medieval "palazzi" and tuff houses. Very nice! A trip to the thermal baths in Santa Maria Coghinas is also worthwhile.
A perfect stay for those...
A great vacation spot in a beautiful and varied holiday region where there are still many unknown things to discover. If you want to go to Sardinia on a small budget, these apartments in Badesi Mare are ideal for you!
Accommodation & facilities: Accommodation facilities:
• Park...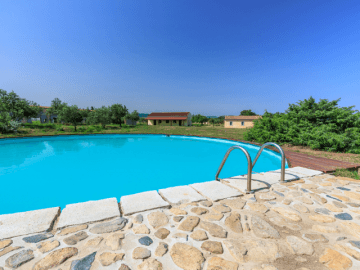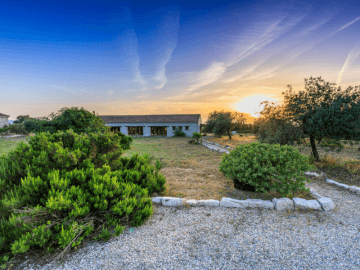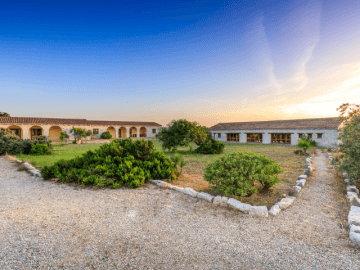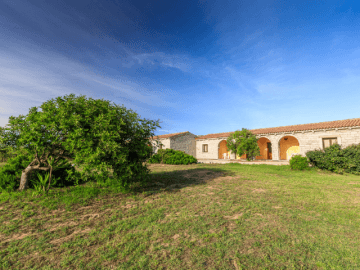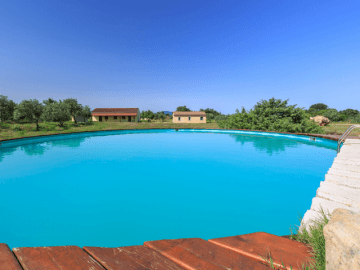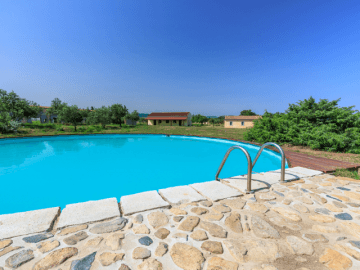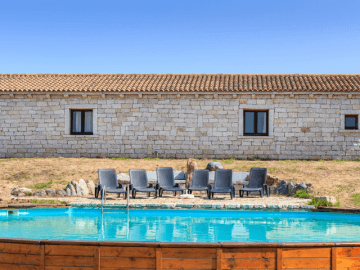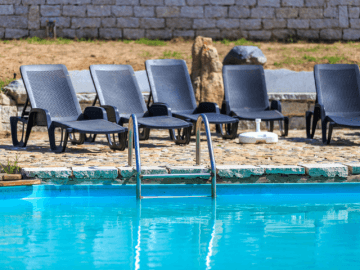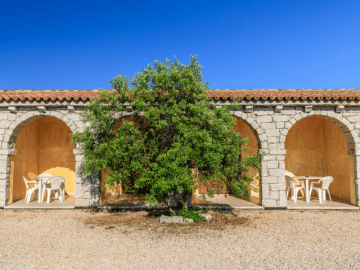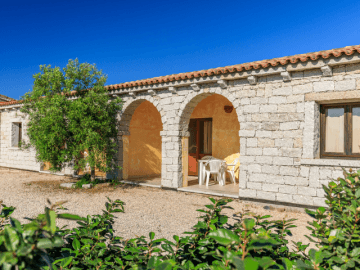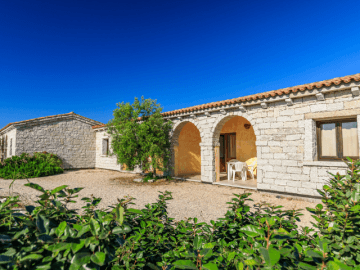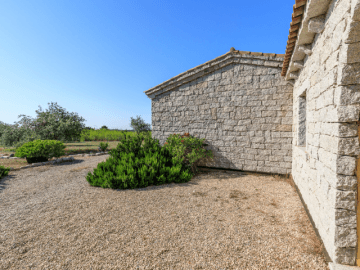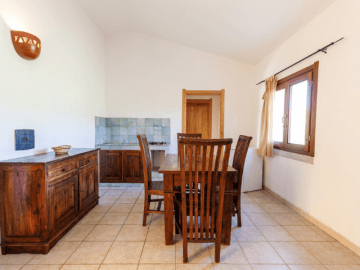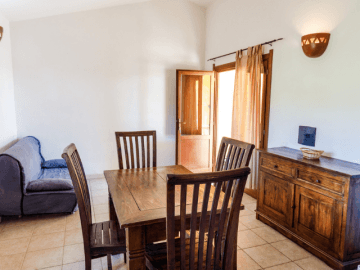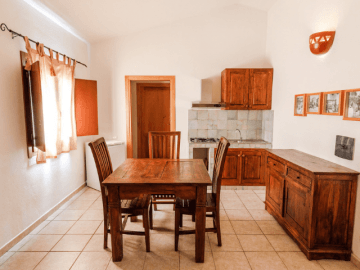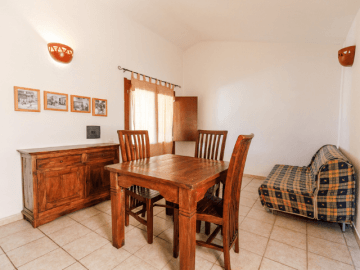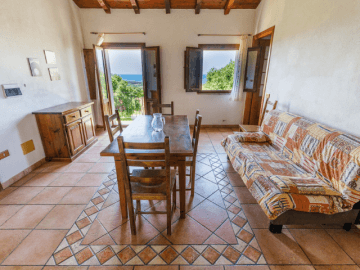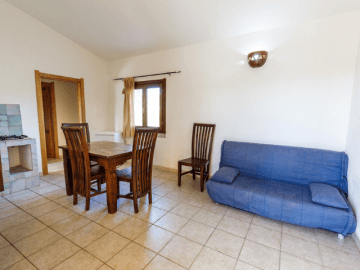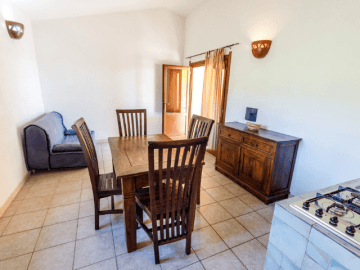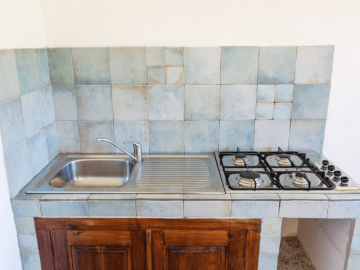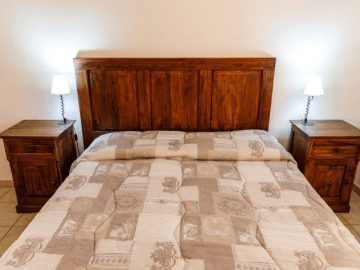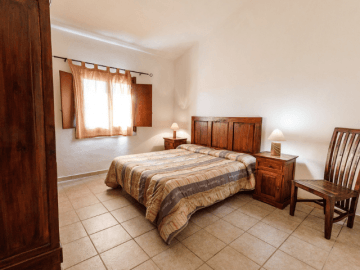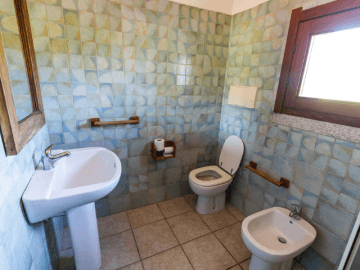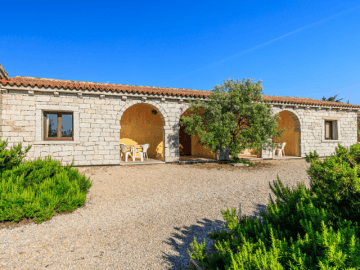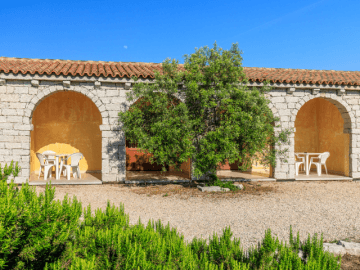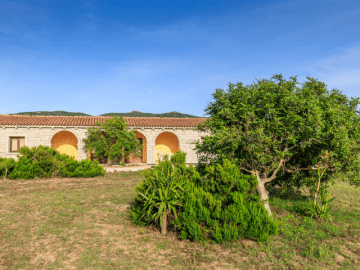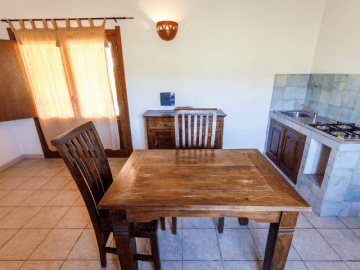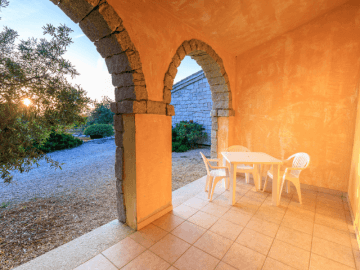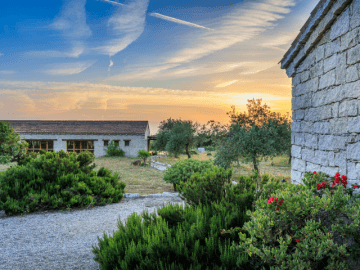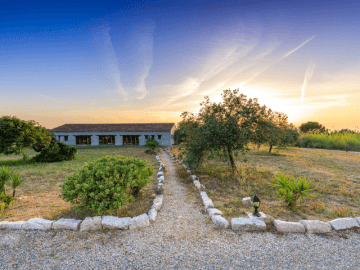 La Pietraia di Badesi
Badesi
Badesi is a fairly small village in the province of Olbia-Tempio, which transforms into a popular holiday destination during the summer months. The village is built on a hill and stretches to the beautiful broad beach of Badesi Mare. There are basic facilities in the city centre. For other facilities we recommend going to the neighbouring Valledoria.
Since it is exposed to the Mistral wind, the splendid Badesi coastline is a great place for wind-surfers all year round.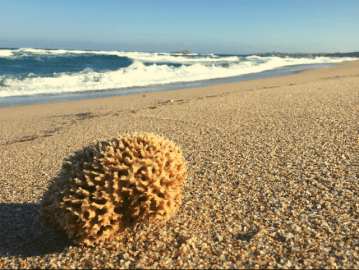 Discover the province of Olbia-Tempio in north Sardinia
Olbia-Tempio is one of the most popular holiday destinations in Sardinia. It's the perfect province for a relaxing beach holiday because of the countless bays and broad sandy beaches here. Its landscape is furthermore characterized by a lush Mediterranean vegetation and impressive rocks. The province is an international crossroads for numerous visitors, thanks to the international Olbia-Costa Smeralda Airport and Olbia's marina, where ferries from Genoa, Livorno, Piombino and Civitavecchia arrive daily.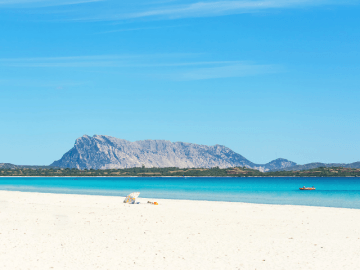 Lees meer
Prices
The prices are per apartment per night
Arrival: daily
Minimum stay: 4 nights

Additional costs on site (compulsory)
• Final cleaning: € 50 per 2-room apartment - € 60 per 3-room apartment

Additional options (not required)
• Towels: € 8 per person per change
• Bed linen: € 7 per person per change
• Small television: € 30 per week
• Washing machine: € 60 per week
• Electric heater: € 7 per day
• Dogs: € 25 per week

Arrival and departure:
• Check-in 5 pm - 8 pm - Check-out: 10 am
Good beds, small kitchen
8.0
Eva
Easy, long beach walks and plenty of peace and quiet
7.0
Olaf