Hotel Luci del Faro***, Calasetta - Sardinia
Luci del Faro is an intimate 3-star hotel with pool in Calasetta on the island Sant'Antioco, located near the sea in the yet undiscovered south-west of Sardinia.
At a stone's throw from spectacular cliffs and the sea Hotel Luci del Faro is located on the peninsula of Sant'Antioco. This 3-star accommodation has comfortable rooms set up in a semi-circle around the pool and the lush garden. The hotel has a tennis court, cocktail bar and restaurant with terrace where you'll enjoy the beautiful view across the sea and the neighbouring island San Pietro. The nearest beach is at 800 metres. Luci del Faro has a shuttle service to various beaches near Calasetta and Sant'Antioco as well.
The 41 rooms of hotel Luci del Faro all have their own bathroom with shower as well as air-conditioning, a minibar, phone, television and a private porch or balcony. Apart from the standard and superior rooms, the hotel has a beautiful suite on the first floor and a junior suite with a spectacular view across the sea on the second floor. An extra bed can be placed on request in several rooms.
A perfect stay for those...
Luci del Faro is suited for couples and families wanting to spend their holiday in a quiet accommodation from where the southern coastline is within easy reach. This hotel can easily be integrated as a stopover during a round trip across Sardinia.
Accommodation & facilities:
• Parking space
• Air-conditioning
...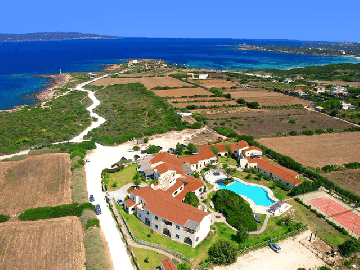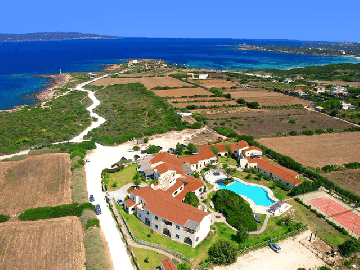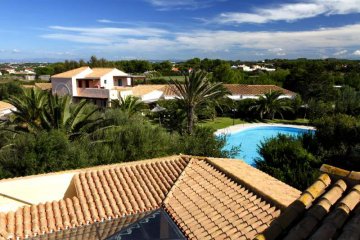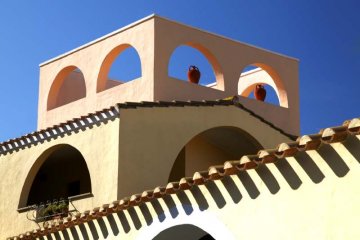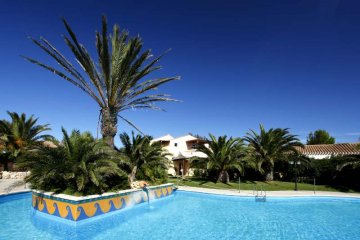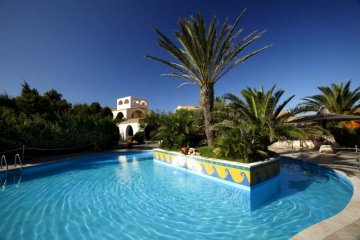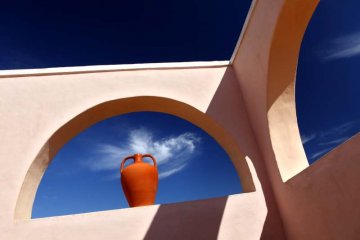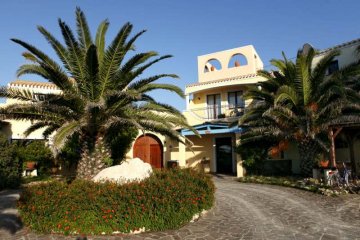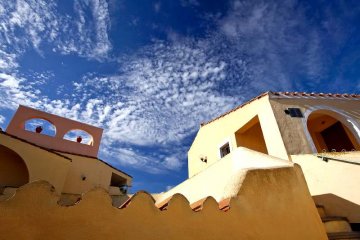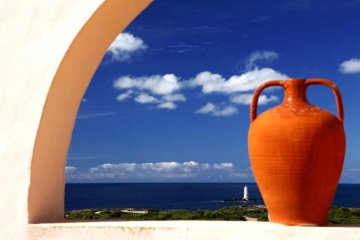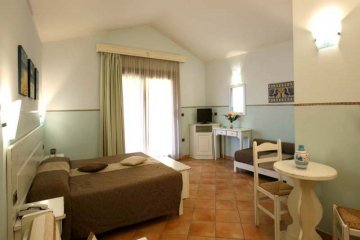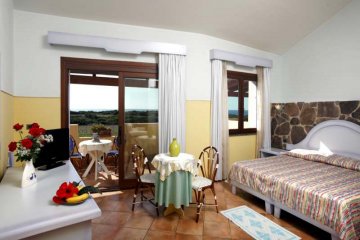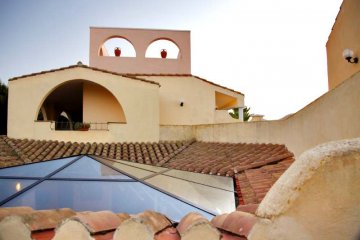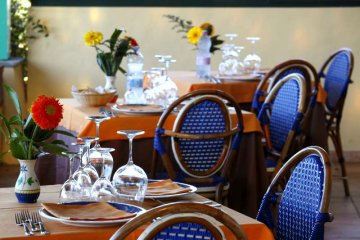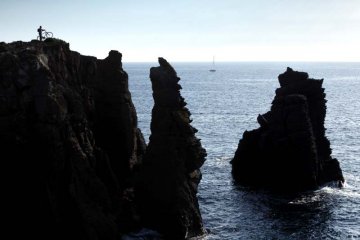 Hotel Luci del Faro
Calasetta
Calasetta is a small village located on northern tip of the island of Sant'Antioco, on the south-west coast of Sardinia. Sant'Antioco is linked to Sardinia by both a modern bridge and an isthmus. The heart of the village is characterised by low, whitewashed houses. When visiting Calasetta we recommend taking the ferry to the neighbouring Isola di San Pietro as well.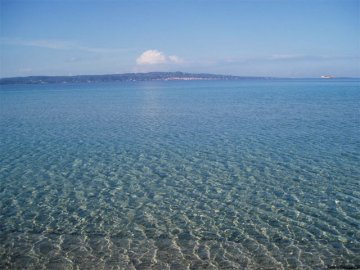 Discover the south-western province of Carbonia-Iglesias
Even though the south-western province of Carbonia-Iglesias is relatively unknown to tourists, it contains various unique aspects. Follow the traces to the old mines, explore the stunning rugged coast and enjoy culinary highlights such as the savoury tuna dishes on the southern isles.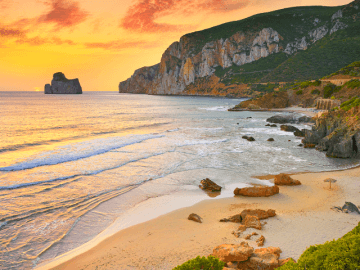 Lees meer
Prices
Rates are per person per night, breakfast included
Arrival: daily
Minimum stay: 3 nights

Book your holiday now and get a discount!
• When booking prior to 31.03.2021: 5% early bird discount - minimum stay 3 nights

Special offers:
• Honeymoon: 5% discount on your stay + fruit basket and bottle of spumante (not valid from 26.07 – 29.08.2021)
• Stay 7 = pay 6, valid from 26.04 – 31.05 en 13.09 – 24.10.2021

Discounts for children:
• 0 - 2 years: € 15 per day in a cot
• 3 - 11 years: 50% discount

Supplements:
• Half board: € 30 per person
• Small pets: € 10 per day

Mooi. Wat minder persoonlijk.
7,0
Anoniem
Mooi hotel, maar wel heel erg afgelegen
8,0
Anoniem
Geweldige vakantie gehad!
9.0
Xavier Ghesquiere
Top hotel met fijn zwembad
9.0
Marjon
Mooie ligging
8.0
Mw. De Blois (NL)
Onvriendelijk
1.0
Dhr. van Geert (BE)
Geen enkele verhouding
2.0
Dhr. van der Geer (NL)
Wij komen zeker een keertje terug
8.0
Mevr. Vermeulen (NL)
Boek bij Sardinie 4 all en absoluut doen!
7.0
Dhr. Keij(NL)
Wij vonden het een leuke vakantie
9.0
Mevr. Karmiggelt (NL)
Zeer mooi
9.0
Mw. de Coninck (BE)
Heerlijke temperaturen
7.0
Mw. Loppé (NL)
Fantastisch eiland
8.0
Anoniem (NL)
Heel mooi eiland met heerlijk eten
8.0
Dhr. van der Zee (NL)
Heerlijk rustig
8.0
Mei 2014
Fantastisch
9.0
Fam. Moesbergen (NL)