A round trip through Sardinia: the true Sardinian charm
Prepare to be surprised by Sardinia's appeal when choosing this 11-day round trip. This exceptionally beautiful tour will lead you via the spectacular coastlines and the rugged and traditional inland to 5 unique accommodations.

Your itinerary:
• 2 nights bed & breakfast in Casale degli Ulivi in Alghero (north-west Sardinia)
• 2 nights bed & breakfast in Hotel Lucrezia in Riola Sardo (west Sardinia)
• 2 nights bed & breakfast in Villa Fanny in Cagliari (south Sardinia)
• 2 nights bed & breakfast in Orlando Resort in Villagrande Strisaili (central/east Sardinia)
• 2 nights bed & breakfast in Country Hotel Aldiola in S. Antonio di Gallura (north-east Sardinia)

This tour is intended to provide an illustrative example of a possible itinerary. The round trip can be customized on request, taking into account your flight details and travel period.

Distances:
• Alghero - Riola Sardo: 98 km
• Riola Sardo - Cagliari: 109 km
• Cagliari - Villagrande Strisaili: 215 km (or via the curved coastal road: 164 km)
• Villagrande Strisaili - S. Antonio di Gallura: 188 km
• S. Antonio di Gallura - Alghero: 132 km

A perfect tour for those...
This 11-day tour is perfectly suited for travellers wanting to enjoy a relaxing day the beach and explore Sardinia's pristine nature alternated with a journey of discovery along various authentic villages and highlights.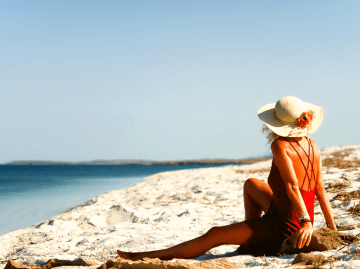 Prices
Rates are per person per night
Arrival: daily
Starting point: Olbia, Cagliari or Olbia

Book your round trip with discount!
• • Book before 31.04.2020 and get a discount up to € 105

The tour includes:
• Stay: 10 nights
• Type of room: Standard room
• Board: bed & breakfast

Touring with an all-inclusive rental car
We're happy to book you a rental car. The Sunny Car's all-in formula includes all insurances and an unlimited mileage. During the online booking process you can easily add a GPS package as well. The shown prices are an indication of the rental price for the entire tour. Should the current price differ, we will inform you before confirming the booking of your rental car.
We offer various car categories:
• Small: 3-door Fiat Panda or similar, manual transmission with air-conditioning
• Comfort: 5-door VW Polo or similar, manual transmission with air-conditioning
• Station: 5-door Opel Astra STW or similar, manual transmission with air-conditioning

We're happy to tailor the tour to your preferences!
• You can easily extend or change the tour's itinerary
• Do you prefer a more luxurious stay? It's possible to upgrade to a superior room
• We're happy to help you find the best flights and ferry crossings
• Travelling with kids? We're happy to send you a travel plan adjusted to your specific travel party
• Tip: extend your round trip with one of our unique excursions!


11-day tour Charming Sardinia
2000 km durch Sardinien gefahren unterschiedliche, vielseitige Regionen und Unterkünfte machen es sehr speziell und abwechslungsreich
9,0
Anonym
Prachtig eiland voor wandelaars en rust/natuurzoekers. Geen massatoerisme en alles sfeervol en rustiek.
8,0
Hajo Zaaiman
Very nice trip, we enjoyed it
9.0
Aernout
Vriendelijke Sardijnen, geweldige natuur
9.0
Van Gorp Leo
Sardinia round trip; A compliment to Sardinia4all
10.0
Family Backer
Excellent holiday destination but a car is necessary
9.0
Guy and Myriam
Very nice island, beautiful coasts, colourful mountain villages, lovely coves, rich history.
9.0
Dhr. van Geert (BE)
Good experience, eating at hotel is recommended.
10.0
Mw. de Coninck (BE)
Lovely island, pleasant temperatures
8.0
Mw. Loppé (NL)
Very beautiful tour. Everything was organised perfectly - in no time at all!
8.0
Ingrid (NL)
Pleasant to travel quietly from place to place
9.0
Dhr. Nijendijk (NL)
Great way to explore the island!
-
Anoniem (NL)