A country house in Sardinian style
"What a pleasant silence and what a view" goes through my mind as I open the large room doors. A wonderfully radiant spring sun illuminates the vineyard in front. For a moment I really feel like I'm on vacation. Annamaria asks for a cup of tea or rather coffee. After yesterday's delicious wine tasting, a double espresso is just right!
In the special Sardinia travel offer of Sardinia4all: Wine Resort Leda d'Ittiri, Alghero. A beautiful and quietly located estate near the beautiful town of Alghero, surrounded by vineyards and olive trees.
The tranquility of the countryside, near a blue sea
Azienda Agricola Leda D'Ittiri, a magical blend of elegance and simplicity in perfect harmony with the surrounding landscape. Eight kilometers from the pleasant town of Alghero, the charming Wine Resort is located on the slope of the "Monte Doglia". Here Antonella and Annamaria welcome their guests in an extremely beautiful rural atmosphere, amidst graceful expanses of vineyards and olive groves.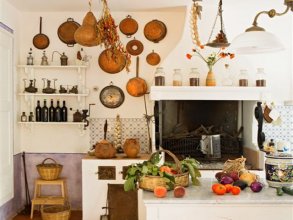 Sleeping at a Sardinian winery
In addition to its activities as an agricultural company, the resort also opened its doors as an agriturismo a few years ago. Agriturismo's are local farms that offer holidaymakers the opportunity to stay. In addition, you can often get acquainted with the daily activities and the products served often come from their own country. There are simple but also luxurious accommodation options. Wine Resort is a wonderful example of this. The country house has recently been completely refurbished, preserving the authentic style and details. Today there are six country-style guest rooms. The former stables have been transformed into an intimate breakfast room. Thanks to its location in the middle of nature, you can fully enjoy peace and space.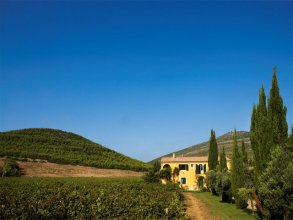 Make your stay even more special
In addition to the many interesting sights and beautiful beaches in and around Alghero, Wine Resort offers its guests the opportunity to participate in a guided tour of its own vineyards and olive groves. A tasty tasting will follow after, very tasty and very nice to experience. Is your holiday in September? Take a look or help pick grapes and olives on the estate. The pride of Wine Resort Leda D 'Ittiri!
Would you like to spend the night at the Wine Resort?
Book now at Sardinia4all your holiday on this beautiful estate in Alghero!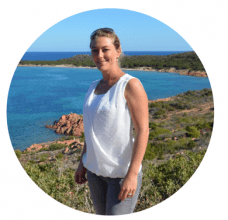 Looking for a unique agriturismo in Sardinia?
Tell me about your holiday wishes
, we will help you to find your perfect holiday destination in Sardinia.
Sanne
Sardinia4all