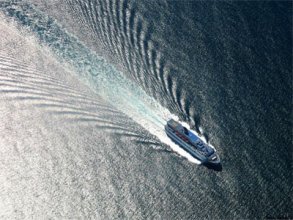 We opt for the night boat to Sardinia
It is quite an undertaking to drive to Sardinia by car, but certainly worth it! On average about 1300 kilometers or more on the road, to get to the boat in Genoa or Livorno.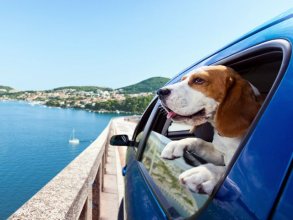 Let the holiday start!
Fortunately, our holiday starts when we get in the car. Via the different countries on the way to
Sardinia
. We don't just eat along the highway, but prefer to go into one of the villages, to enjoy in between. After all, it is vacation!
As soon as we have reached Italy, we have to admit that the holiday joy really starts. We really love Italy and its charm. As soon as we have changed the first words of Italian and tasted the delicious food, we are really in the holiday mood.
The boat during the night is also ideal with children
We personally love the night crossing. The cars are lined up in front of the boat. As soon as the boat is "free" from the previous trip, boarding can begin. The crew is busy with hand gestures, whistling and shouting to get the cars on the boat as quickly as possible. Usually the co-drivers are requested to get on the boat on foot. The cars can be parked well on the boat in this way, tightly next to and behind each other. With three children we are also helped on board on foot. Bags, double stroller and a child on hand, everything is taken care of by the boat's crew.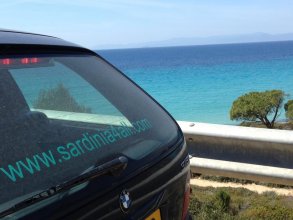 We are almost there!
In the morning everyone is awakened by the intercom and the crew knocking on the door personally. Take a nice shower, pack our things, get a sandwich and coffee at the bar and then watch the bay of Olbia meet us outside. On the boat, everyone is requested to gather at the right places. Because the cars must of course get off the boat as quickly as possible, as well as the passengers on foot.
Sardinia .... here we are! After the relaxing crossing, the well-deserved
Sardinia vacation
is just getting started!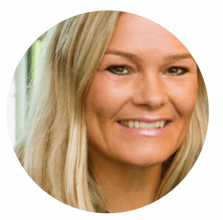 Do you also want to travel to Sardinia with your own transport?
Tell me about your holiday wishes
, I'll be happy to send you a free quote for a crossing and help you of course also when putting together a unique car holiday.
Bianca Aardenburg
Sardinia4all