Agriturismo Fighezia, Fluminimaggiore - Sardinia
Agriturismo Fighezia is a unique destination in the country side of west Sardinia. A stay here equals utter relaxation and stunning view across the sea.
Francesco is living his dream. In 2000 he opened the doors of this lovely agriturismo to introduce travellers to Sardinia and its unique tranquility, beaches, pristine nature and cuisine. The family grows vegetables and fruit and makes its own honey. Together with local breeders they care for the sheep, goats and pigs living on the Fighezia estate.
The farm consists of four separate buildings located within 50 metres from eachother, overlooking the mountains and/or the sea.
Agriturismo Fighezia consists of comfortable rooms accommodating 2 to 3 guests. Each room is cleaned each 5 days and features a private bathroom, air-conditioning, Wi-Fi, fan, and a corner equipped with a coffee maker, kettle and fridge. All rooms have a private veranda with sea view. There is also a two- and four-person apartment, each with a kitchenette.
The beach of Portixeddu is easily reached by car. We highly recommend exploring the beaches of Capo Pecora, Scivu and Cala Domestica. Even in July and August the beaches on the west coast are fairly quiet. When travelling inlands, you can explore the peak of the Monte Linas mountain and the numerous paths, chasms, waterfalls, forests and caves on foot or by mountainbike. There's a riding school nearby. Travellers interested in the local culture should definitely visit the "giant grave" (tombe dei giganti) of Capo Pecora, the nuraghe near Scivu and the Punic temple of Antas. If you like to explore the coastline, you should follow the coastal route via Buggerru, Massua, Nebida and the calcareous cliff Pan di Zucchero. The southern isles (Isola San Pietro and Sant'Antioco) are definitely worth a visit.
A perfect stay for those...
Agriturismo Fighezia is perfectly suited for travellers in search of a unique and intimate accommodation far away from mass tourism.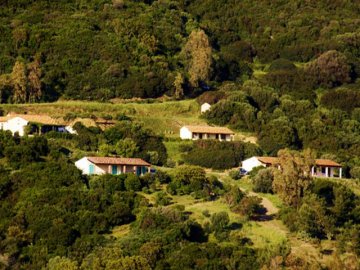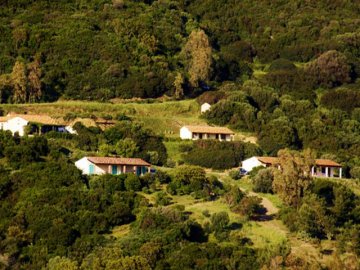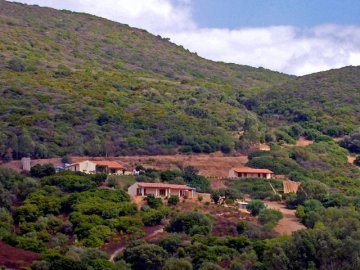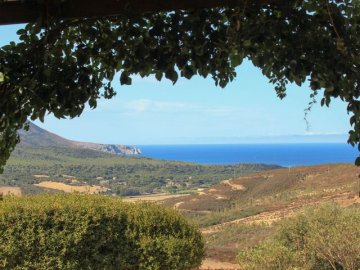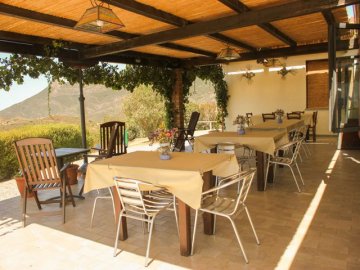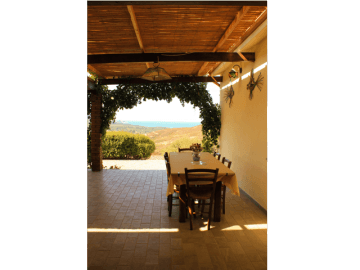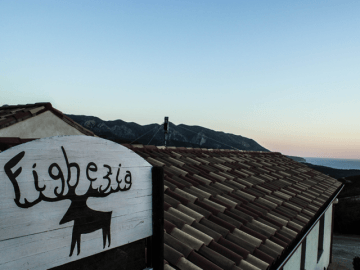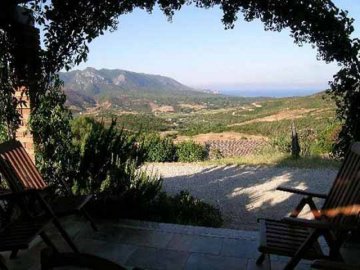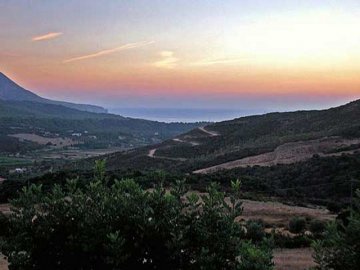 Agriturismo Fighezia
Fluminimaggiore
This area, which hasn't been discovered by tourism yet, is characterized by a very green landscape, old mines, rugged cliffs and beautiful sandy beaches.
Even during the summer months you can enjoy the peace and quiet here. The peninsula of Capo Pecora offers a stunning view across the coastline. The small village of Portixeddu, at ca. 9 kilometres, is also part of the municipality of Fluminimaggiore.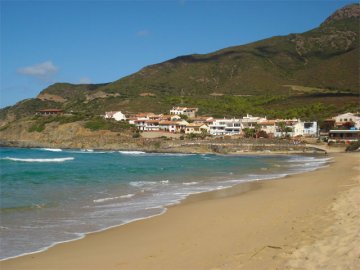 Discover the south-western province of Carbonia-Iglesias
Even though the south-western province of Carbonia-Iglesias is relatively unknown to tourists, it contains various unique aspects. Follow the traces to the old mines, explore the stunning rugged coast and enjoy culinary highlights such as the savoury tuna dishes on the southern isles.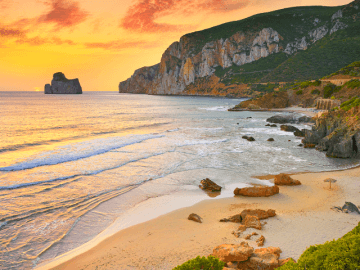 Lees meer
Great, lots of space and a fantastic view!
7.0
Martin van der Voort (NL)
Prachtig uitzicht, vriendelijke eigenaars maar erg basic
6.0
P de Clercq (BE)