Agriturismo La Quercia, Arbus - Sardinia
Far away from crowded and touristy destinations and just a few minutes from the stunning Costa Verde and Arbus on the western coast of Sardinia, agriturismo La Quercia offers its guests a simple yet relaxing destination to enjoy their holiday.
Agriturismo La Quercia is very nice to come home to after a long hike in the hilly landscape or after a day at the beach of Piscinas, known for its dunes, at a mere 17 kilometres. This accommodation offers you the perfect place to enjoy the peace and quiet while drinking a glass of local wine and/or reading a good book. It also features a swimming pool to cool down in on hot summer days. In the restaurant, which opens on request, tasty traditional Sardinian dishes made by "la mamma di Marco" are served on long wooden tables.
A perfect stay for those...
This agriturismo is suited for couples and families looking for a basic accommodation in a beautiful setting. A (rental) car is strongly recommended.
Accommodation & facilities:
• Parking space
• Restaurant
• Air-conditi...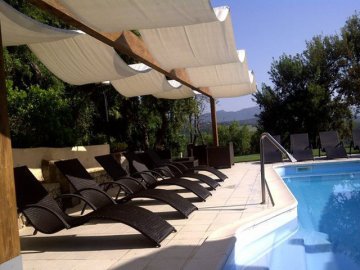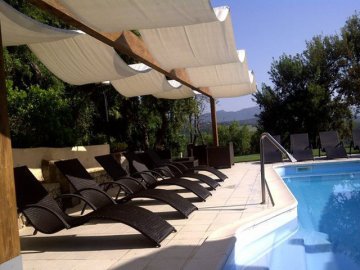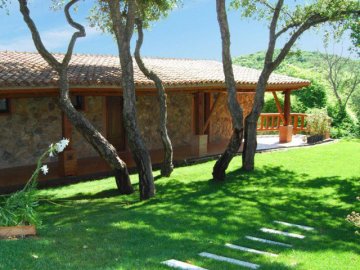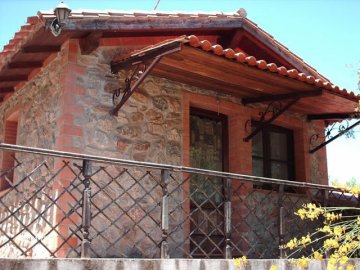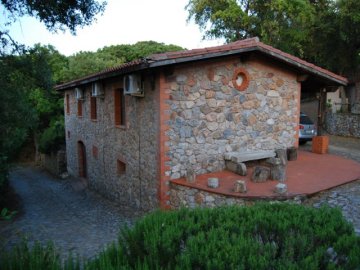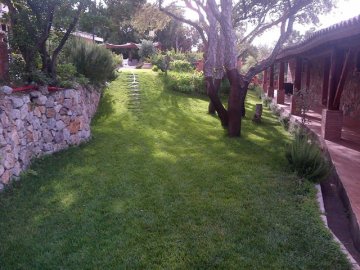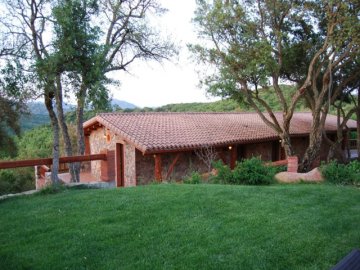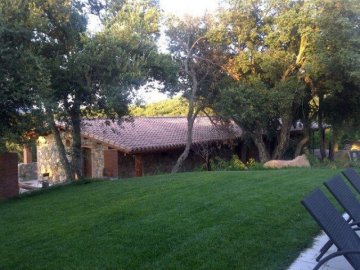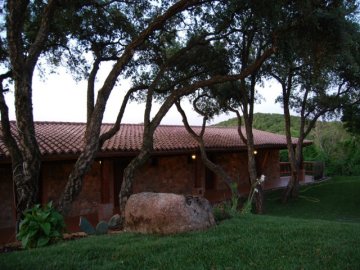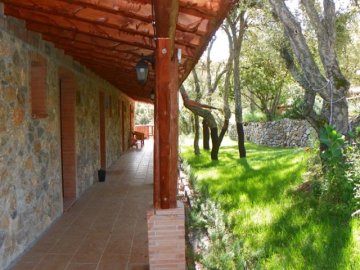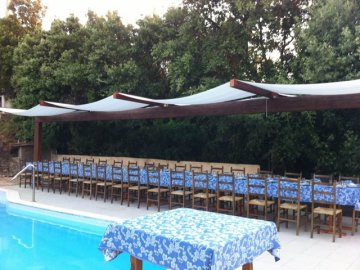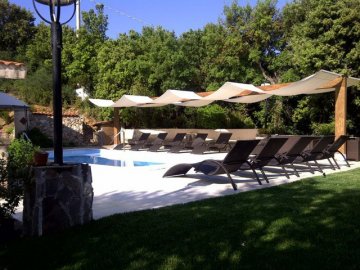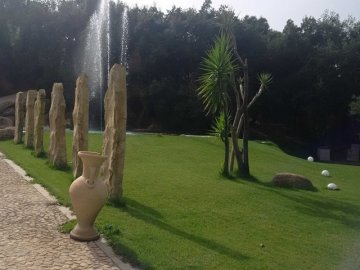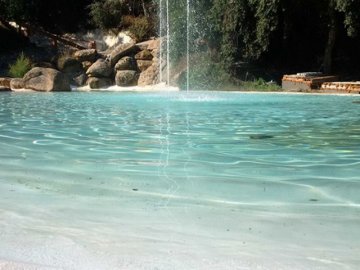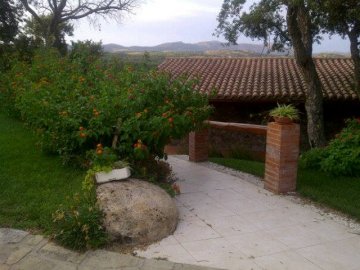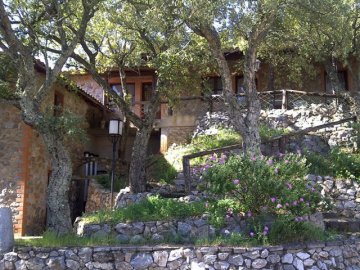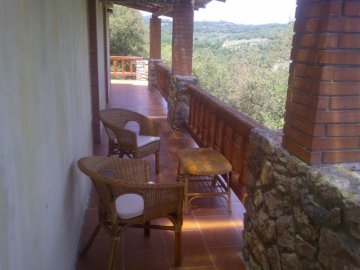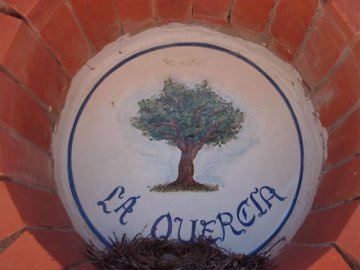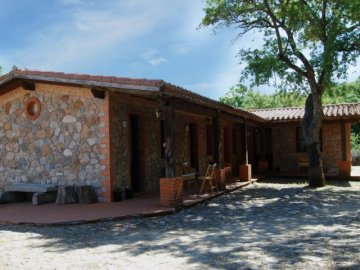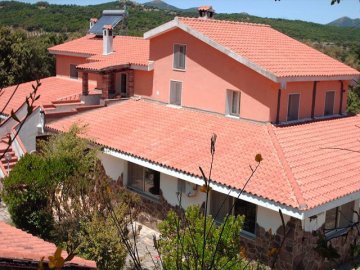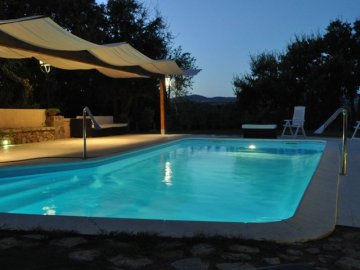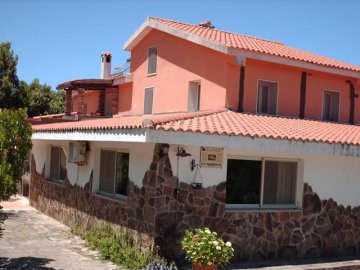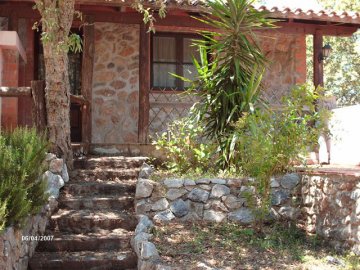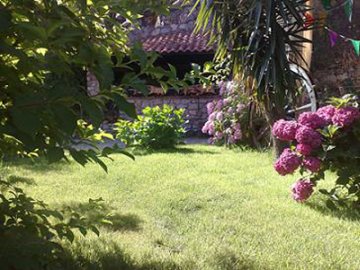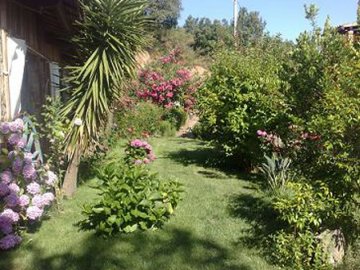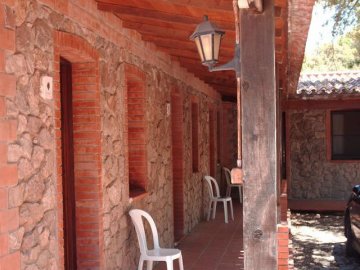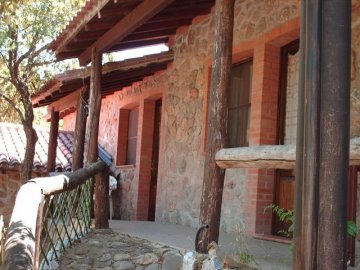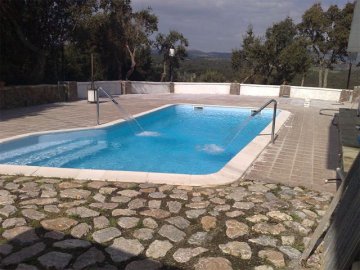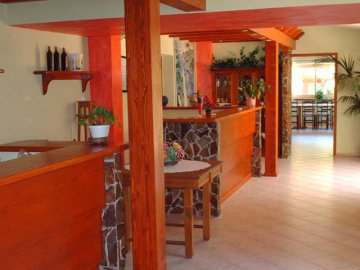 Agriturismo La Quercia
Arbus
The territory of Arbus extends beyond the village; it is one of the most far-reaching in Sardinia, stretching from the Capo Frasca peninsula to Capo Pecora. The coast near Torre dei Corsari is characterized by alternating shingle and sandy beaches. Near Piscinas and Scivo lies a stretch of white dunes formed by the wind, almost resembling a desert. Near Capo Pecora the coastline transforms into shingle beaches. This coast is known as the Costa Verde, the Green Coast.
Arbus is known for the "arrasoias", traditional handmade knives with curved blades.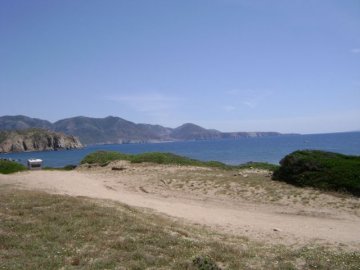 Discover the province of Medio Campidano in south-west Sardinia
Along the west coast of Sardinia, in between the provinces of Carbonia-Iglesias and Oristano, the province of Medio Campidano was established from a section of the province of Cagliari. Its capital is Sanluri. The province is named for the protected Campidano plane, called Parco Regionale del Monte Linas – Orrida – Marganai.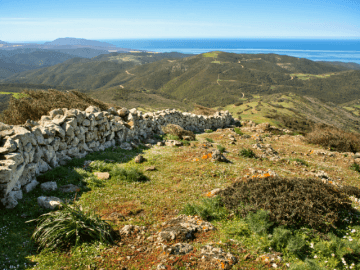 Lees meer
Prices
Rates are per person per night, breakfast and dinner included
Arrival: daily
Minimum stay: 2 nights

Special Offers
• 25% discount for stays in the period 17.06 - 04.08 and from 22.08 - 01.12

Beetje vergane glorie, erg jammer
6,0
Joke Bekker
Some things may be better in La Quercia
5.0
Mw. van den Broek (NL)
Nice location but accommodation is not well maintained
6.0
Familie van der Pluijm (NL)
Costa Verde is really beautiful!
7.0
Dhr. van Wijk (NL)
So-so
7.0
Mw. van der Drift (NL)
Minder goed dan vorige
7.0
Dhr. den Dulk (NL)
Too bad because it is a great place
7.0
C. Mulder (NL)
Nothing special
6.0
Mw. De Keijzer (NL)
What a wonderful place
9.5
Dhr. Vallebella (NL)
Dinner with the family is highly recommended and very nice to experience.
9.0
Dhr. de Jong (NL)
Beetje boers allemaal
8.0
Bouwman (NL)
Thank you for everything, we had a wonderful honeymoon!
9.0
Jan-Paul & Wilma (NL)
Oude mijnbouwregio
7.0
Familie van der Veen (NL)
Many walks with a hiking guide
7.0
D Galdermans (NL)
You'll feel at home with this sweet family
10.0
Dhr. Germanus (NL)
Gastvrij maar niet constant
6.0
P. Koenen (NL)
Eigenaar met liefde voor de zaak en ondernemerslust
9.0
Mw. van Kooten (NL)
Lovely place
8.0
Familie Stook (NL)
No heater
7.0
Mw. Breithaupt (NL)
Lange tafels, verrukkelijk eten
9.0
Judith, Eindhoven (NL)
We have booked a fantastic agriturismo in Sardinia with Sardinia4all
8.5
Bianca en Sjoerd (NL)
Eten en gastvrijheid perfect
9.0
Dhr. Briels (NL)
Fantastische agriturismo
9.0
Anoniem (NL)
Wat een leuke lokatie
9.0
Dhr. Rave (NL)
Tof verblijf!
10.0
Dhr. Van Aerschot (BE)
So tasty
9.0
F. Mallens (NL)