Agriturismo Funtana Abbas, Luras - Sardinia
The charming agriturismo Funtana Abbas with pool overlooks the Liscia Lake. Sardinian hospitality and a nice, casual ambiance are key words for this lovely accommodation.
The agriturismo Funtana Abbas is built in rural style using natural materials from the Gallura area. The lawn is surrounded by big granite blocks and olive trees. Next to the main building, which contains the reception, bar and reading / television room, there are several small apartments in which the guest rooms are housed. Around the pool lounge chairs and parasols have been placed. The accommodation has a small playground for the kids.
The outside bar serves cool drinks or snacks. In the restaurant you can enjoy a tasty meal made of delicious and healthy biological products. Apart from homemade biological wine, the agriturismo's shop offers various local and national wines and most biological products are for sale as well, so that the home front can be surprised with a traditional gift.

Agriturismo Funtana Abbas has 19 rooms, situated in several connected small buildings of 1 or 2 stories high. The cream-coloured rooms are decorated with wooden furniture to convey the rural Sardinian style. Every room has an external entrance and features air-conditioning and an own bathroom with shower. The balcony is provided with some seats so you can enjoy the view across the swimming pool or the Liscia lake.
A perfect stay for those...
Agriturismo Funtana Abbas is suited for both couples and families wanting to spend their holiday in a quiet and rural area just 200 metres away from a beautiful lake and with a rich variety of beautiful beaches within a 30-minute drive. For travellers making a round trip across the island, Funtana Abbas is the perfect accommodation to spend a couple of nights!
Accommodation & facilities:
• Restaurant
• Bar
• Swimming pool
• Wi-F...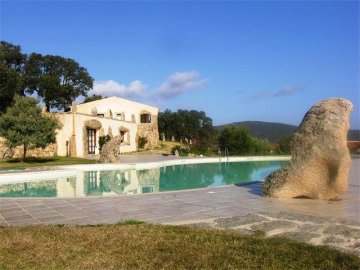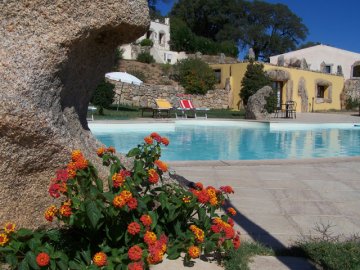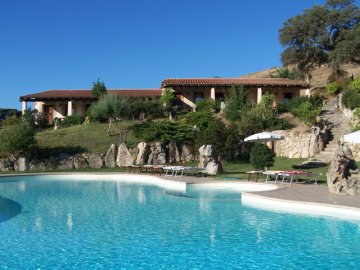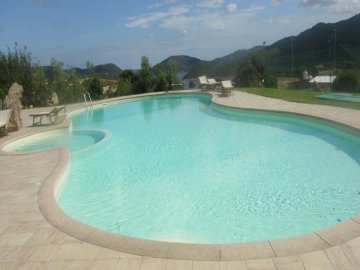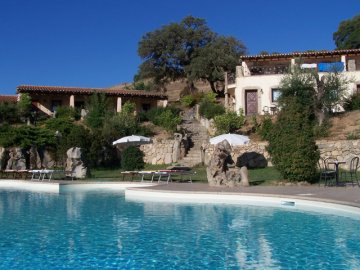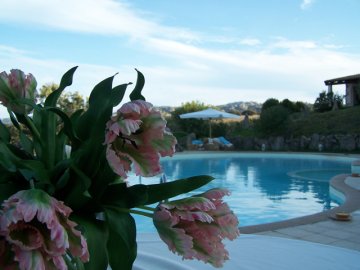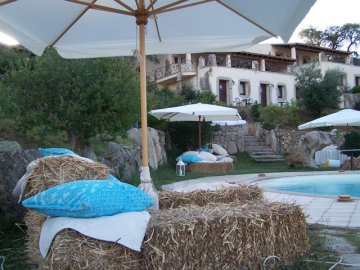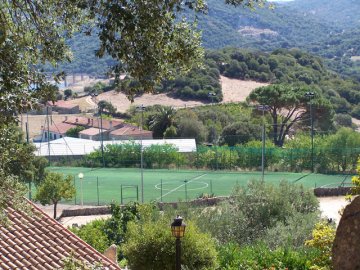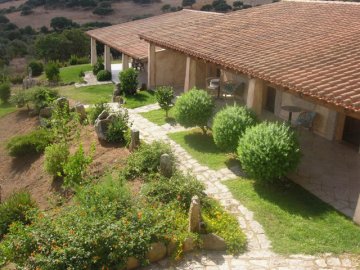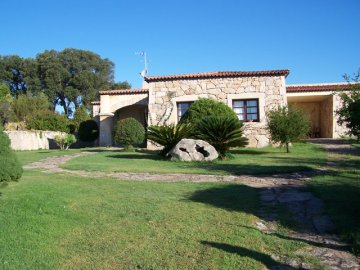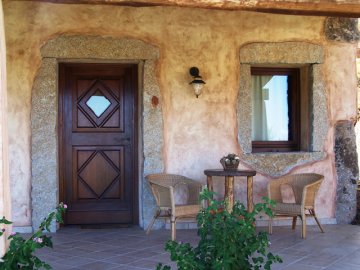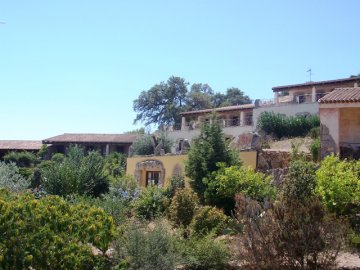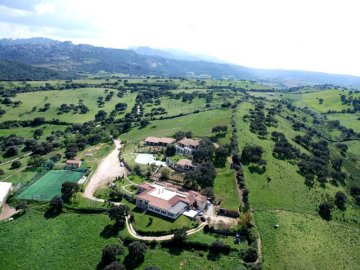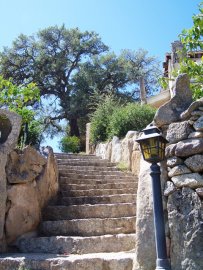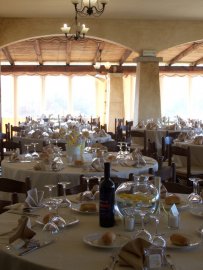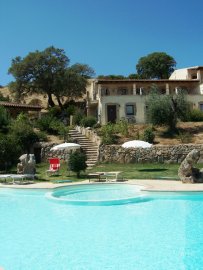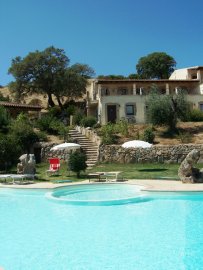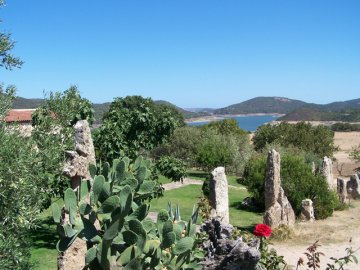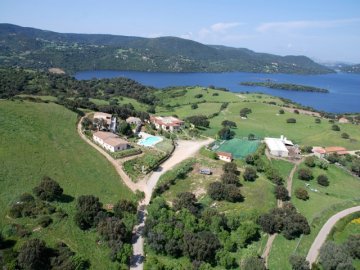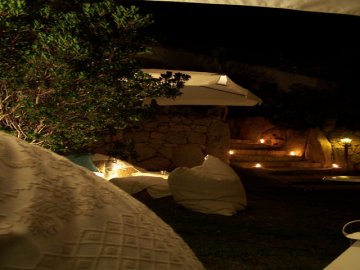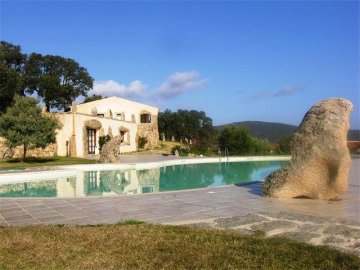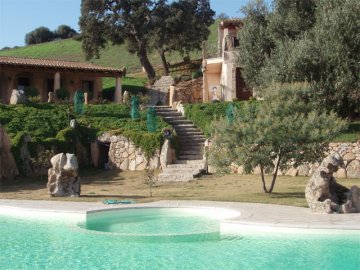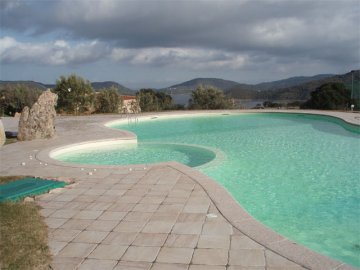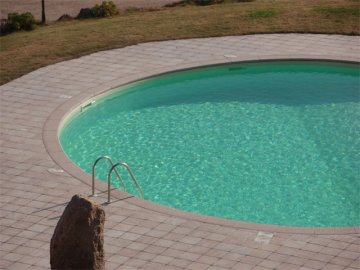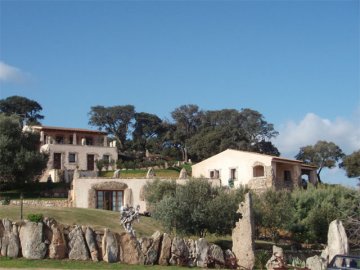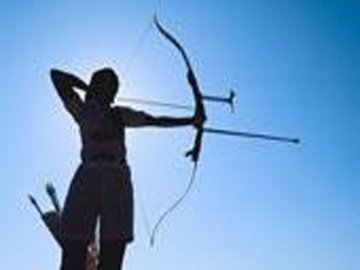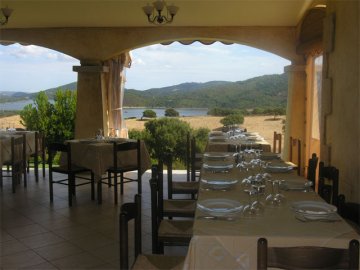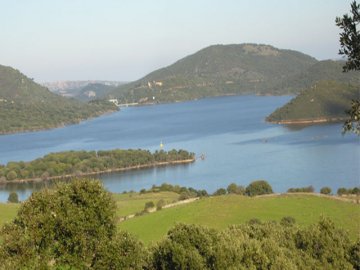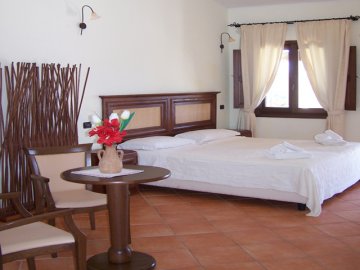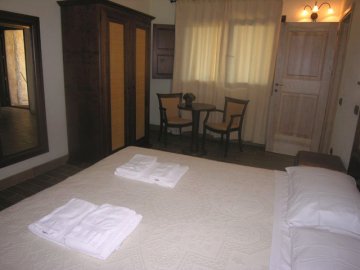 Agriturismo Funtana Abbas
Luras
Luras is located in Olbia-Tempio at an altitude of approximately 500 metres above sea-level near the Liscia lake. In the area you can enjoy beautiful hikes to, for example, the mountain Monte Limbara or the Valle della Luna.
Luras houses the ethnographic museum Museo Galluras, located in an authentic building decorated in granite dating back to 1700, which shows traditional instruments used by farmers and vintners. Near Luras you can visit Arzachena, Aggius and Tempio Pausania.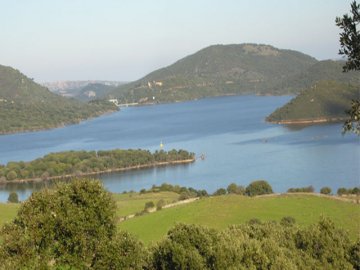 Discover the province of Olbia-Tempio in north Sardinia
Olbia-Tempio is one of the most popular holiday destinations in Sardinia. It's the perfect province for a relaxing beach holiday because of the countless bays and broad sandy beaches here. Its landscape is furthermore characterized by a lush Mediterranean vegetation and impressive rocks. The province is an international crossroads for numerous visitors, thanks to the international Olbia-Costa Smeralda Airport and Olbia's marina, where ferries from Genoa, Livorno, Piombino and Civitavecchia arrive daily.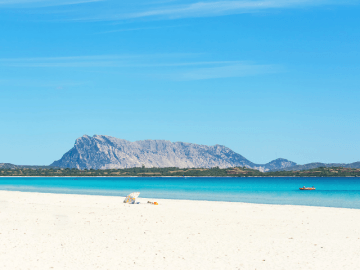 Lees meer
Prices
Rates are per person per night, breakfast included
Arrival: daily
Minimum stay: 1 night; except for the period 01.07 - 31.08: 3 nights

Supplements:
• Cot: € 10 per night
• Half board: € 30 per night in low season, € 35 in high season
Agriturismo Funtana Abbas
Heerlijk buitenzitten op eigen terras met prachtig uitzicht op de bergen en het meer
8,0
Anoniem
Locatie vonden wij niet geweldig. Te ver van de kust, alles was al snel 45 min rijden.
7,0
Anoniem
De b&b was goed maar te ver afgelegen
6,0
Wim
Super!
9,0
Kathelijne van der Zwaan
Erg mooi agriturismo.
8.0
Marianne
Super mooi gelegen, prachtig uitzicht, heerlijke rust, ruime kamer, fijn zwembad. Ook het ontbijt, lunch en avondeten waren super. Lokale producten en alles vers bereid.
10.0
Rianne
Accommodatie nog niet klaar voor het seizoen
6.0
Vleuten
Prachtig gelegen en een kamer met groot terras
9,0
Vella Narayen
Mooie grote kamer voor vier personen
8,0
Marieke
3 van de 4 nachten GEEN AC op de kamer
4,0
Wim De Croo
Voor een kort verblijf in een toch best drukke vakantie, een super plekje
8,0
Nienke Zwakman
This tour is an excellent way to discover the island. A must for those who have not been in Sardinia before.
9,0
Piet Hemminga
Prachtige kamer met terras en heerlijk uitzicht. Goed ontbijt en prima keuken.
8,0
Willeke en Leo Kayser
Boek zeker een verblijf op basis van halfpension
9,0
Hans, Deurne
Least agriturismo of all 3 ....
6.0
Anoniem
Prachtig gelegen. tof zwembad, fantastische keuken
8.0
Thielemans Christel
Prachtig uitzicht maar erg afgelegen
6.0
Anoniem
No tea and coffee facility in the room
7.0
Anoniem
Wonderful holiday; fine places to stay and driving around the island in a new fiat 500 is great
8.0
Nore
Better travel in September
7.0
Mw. I Vermeulen (BE)
Geweldig geregeld, Prachtig eiland, Veel te zien!
9.0
J. Vijn
We greatly enjoyed nature
7.0
Mw. Vermeulen (BE)
Great vacation
7.0
Familie Spoek
Really a nice getaway for us to relax
9.0
C. Kes-Mura
Je voelt je zeer welkom
9.0
J. de Ruiter
Eten prima, staf heel vriendelijk, airco onvoldoende
7.0
Mw. Kuijken (NL)
Beautiful views over the lake of Lago della Liscia
8.5
Dhr. Van Wijk (NL)
I am very satisfied about Sardinia4all and the accommodations
10.0
Mw. Tyl (NL)
This accommodation we found so-so
6.0
Mw. Luimes (NL)
Many mountains and green close to the Costa Smeralda
8.0
A. van der Wijst (NL)
Onze vakantie in Sardinië was super ontspannen
9.0
Dhr. Nas (NL)
We werden echt verwend!
8.0
Mw. Huijg (NL)
Erg mooi
7.0
Mw. Daanen (NL)
Prachtige locatie!
9.0
Dhr. Happee (NL)
Daar willen we zeker terug keren
10.0
Mw. Wyffels (BE)
Zeer goede accommodatie
9.0
Van Puymbroeck (BE)
Great room with a large terrace
8.0
M. Nollen (NL)
Qua hotelkamer het minste hotel
6.0
Mw. Beekmans (NL)
Beautiful and spacious rooms with a breathtaking view
9.0
Karin Bloem
Eten was erg lekker maar heel duur!
7.0
Mw. Fransen (NL)
They gave us another room
7.0
E. van de Lisdonk
Niet perfect
6.0
Familie Ziengs (NL)
Zeer mooi en groen land met een grote bloemenpracht
9.0
Peter Broeckx (BE)
Prachtig landelijk gelegen bij een meer
9.0
Dhr. Briels (NL)
Book a half board stay in Funtana Abbas!
9.0
Mw. Rietberg (NL)
Zeer fijne agriturismo
9.0
Familie Verbakel (NL)
Hier kom je echt tot rust!
8.0
Marjo en Marielle (NL)
Prachtige ligging en goede keuken van de chef
10.0
Dees Vanhaeren (BE)
Dit is echt een aanrader!
10.0
Mw. Bokhoven (NL)