Agriturismo Sa Mandra, Alghero - Sardinia
Looking for an idyllic stay in Alghero within easy reach of the beach? A holiday on the estate of agriturismo Sa Mandra equals a never-to-be-forgotten stay in between olive groves and wheat fields, with a spectacular view across the flocks of sheep, horses, pigs, chickens and donkeys roaming the area, where tranquility and culinary pleasure are of the utmost importance.
The Sa Mandra farm is run by Rita and Mario and their 3 children; Maria Grazia, Michele and Giuseppe. The family owns 40 hectares around Alghero. The farming business Sa Mandra, located on one part of the estate, produces olive oil and biological grains used for the preparation of fresh pastas and bread. The family produces its own savoury hams and sausages and the milk of the farm's sheep is used to make extraordinary Sardinian cheeses. You're invited to taste all their homemade products in the Sa Mandra restaurant.
During a stay in one of 5 double bedrooms you can enjoy the quiet, pure country life. Each room is named after a plant species and has been decorated in rural Sardinian style with hand carved furniture. The rooms' terraces overlook the garden. All the rooms have air-conditioning and Wi-Fi. It's possible for a third bed for one kid up to twelve years to be placed on request. In addition to the rooms, Villa Gutirillai is also located on the estate, ideal for those who love privacy and tranquility. This house is suitable for four people, has two bedrooms, a living room and kitchen. There is also a washing machine and air conditioning.
Rita's and Marco's passion for Sardinian history and for the local craftsmen has transformed the company into a museum where the old traditions are still being honoured. The farm, decorated in Sardinian style, displays farm equipment, pottery and tapistries. The same style is applied to the rooms, that are provided with hand-carved furniture and accessories.
The agriturismo organises cooking courses. You can also take a look behind the scenes during a tour on the farm or tastings. Guests staying outside of Sa Mandra but willing to explore Sa Mandra are invited for a tour around the estate as well.

A perfect stay for those...
Sa Mandra is perfectly suited for couples and families wanting to discover the real Sardinia while staying not too far from the beach and lively cities. We recommend this agriturismo to travellers looking for a place to stay for a couple of days during a round trip across the island as well.
Accommodation & facilities:
• Parking space
• Garden
• Bar / Restauran...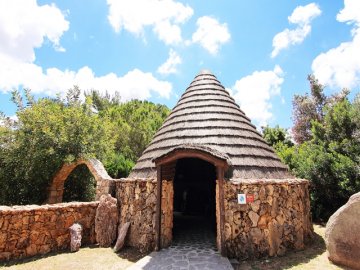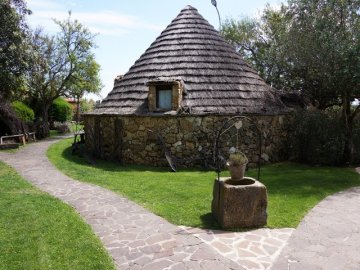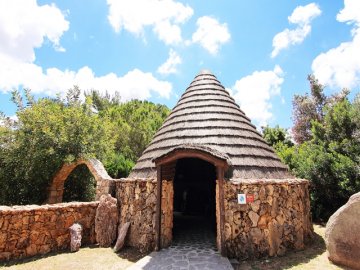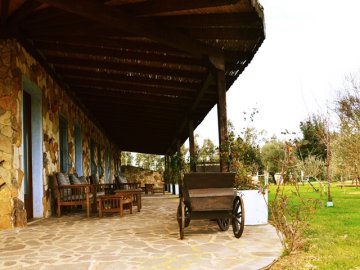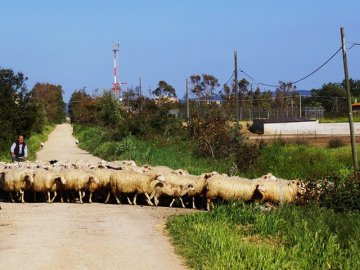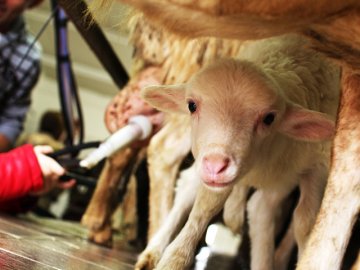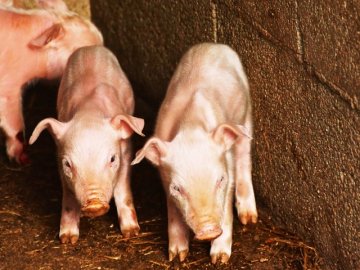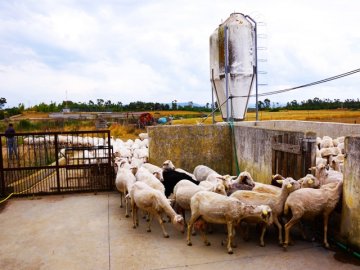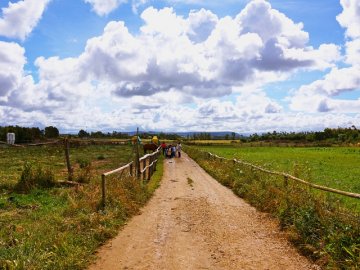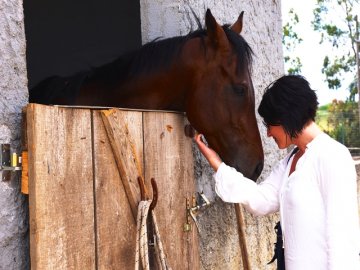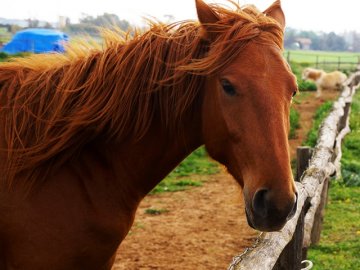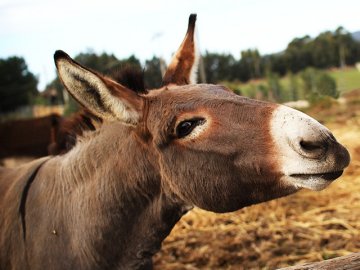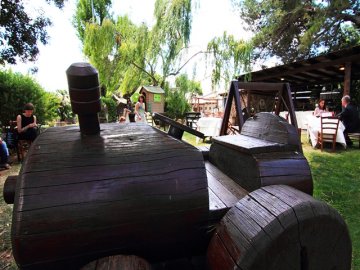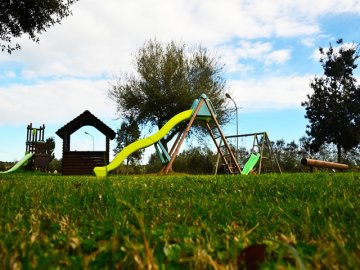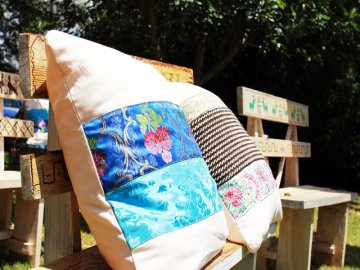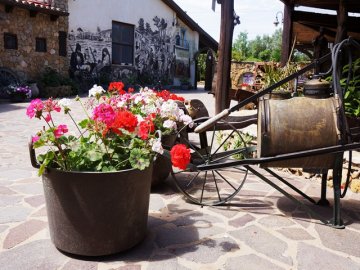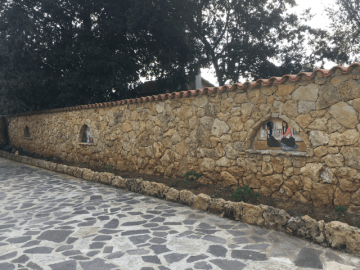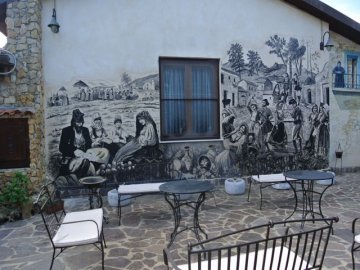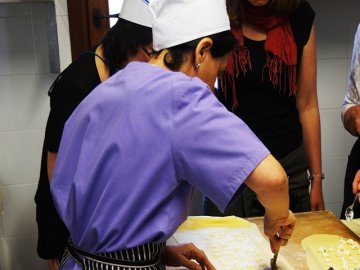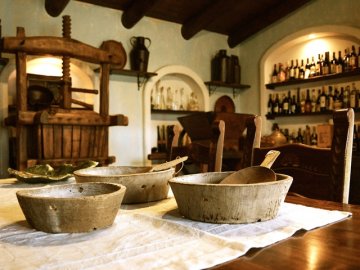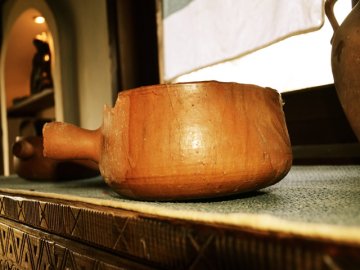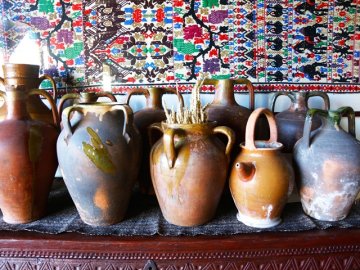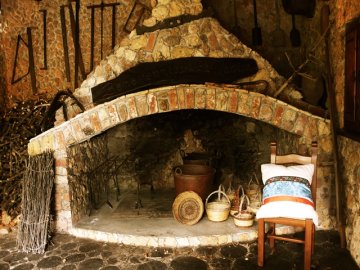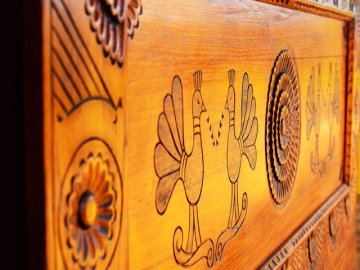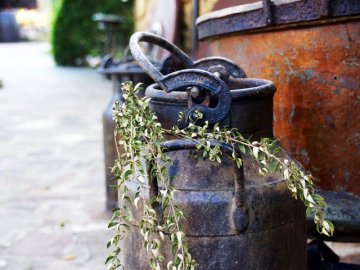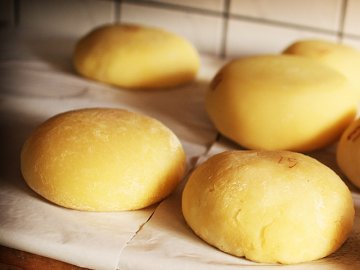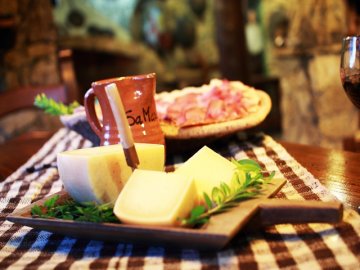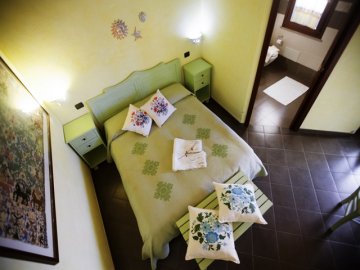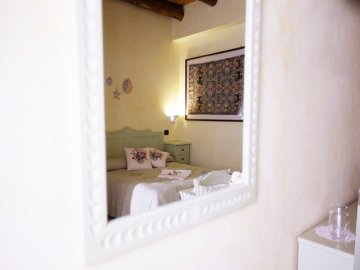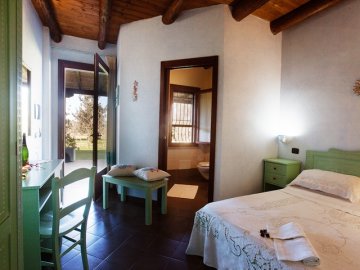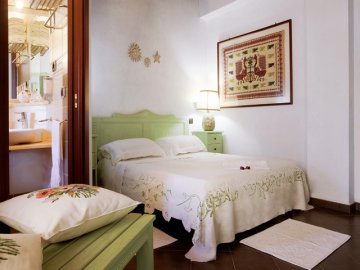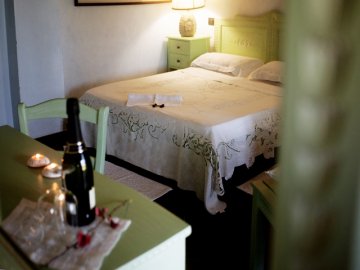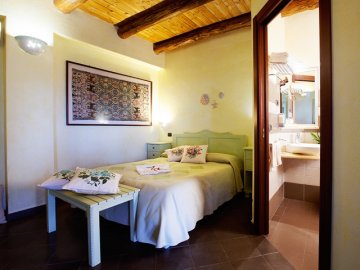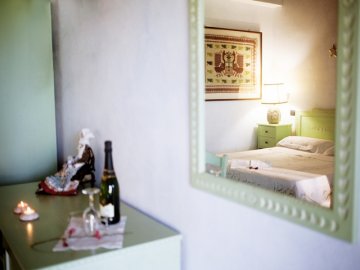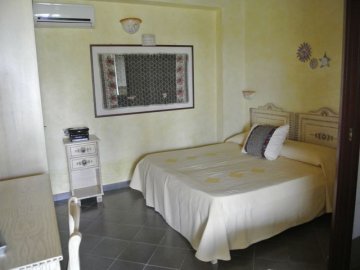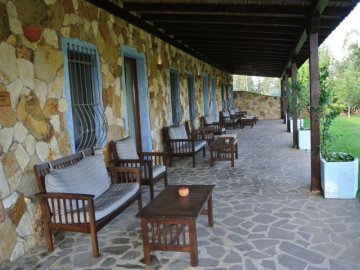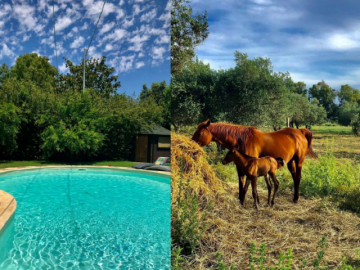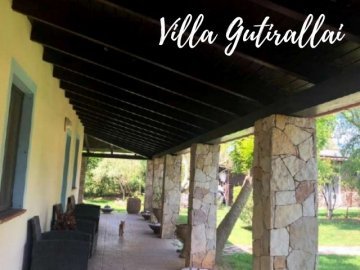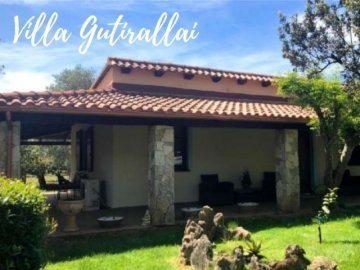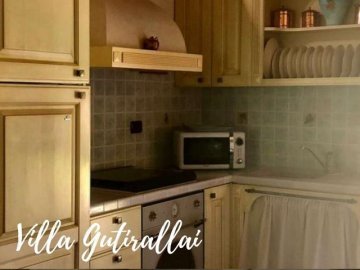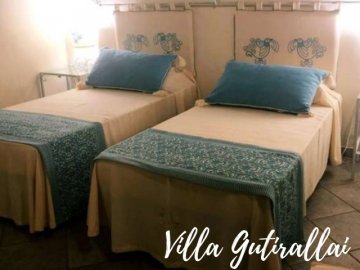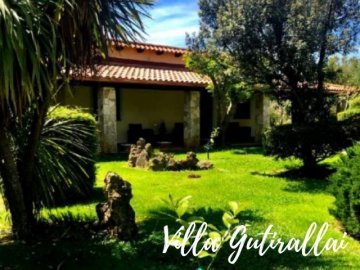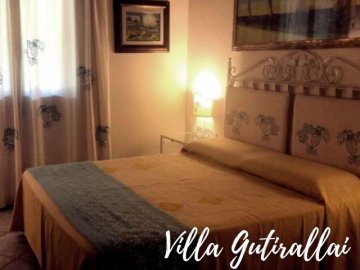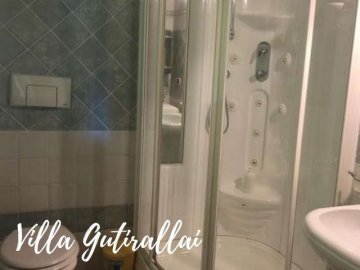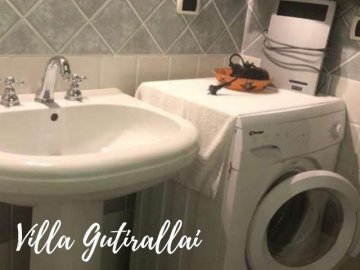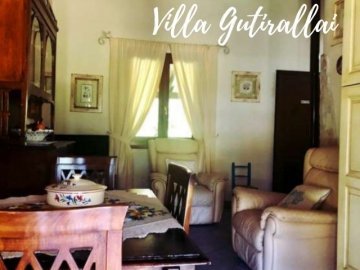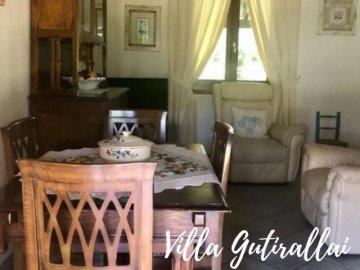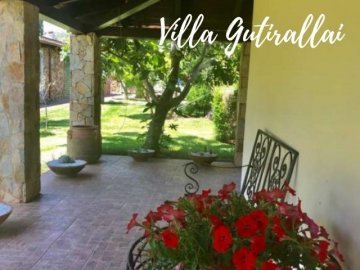 Agriturismo Sa Mandra
Alghero
The medieval Sardinian-Catalan coastal town Alghero, located in the north-west of Sardinia, dates back to 1102, when the nobel Doria family built a castle there. In the same period, this family also built a castle in
Castelsardo
. In the year 1353 the Spaniards seized power in Alghero, leaving many traces behind which are still visible today. The palazzos, city walls and defence towers are built in a Spanish style. The bilingual street names in both Catalan and Italian still reflect the proud heritage after more than 300 years of domination.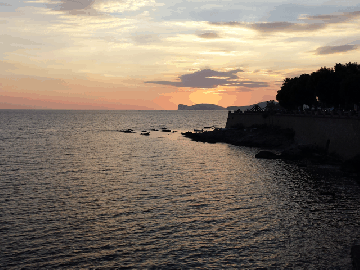 A cosy town on the northwest coast of Sardinia
The city is popular among tourists all year round. Its ideal location near the sea and within a 15-minute drive from Fertilia, Alghero's airport, makes for a perfect holiday destination. The old town consists of a maze of narrow cobbled alleys, decorated with laundry hanging out to dry on drying racks and makeshift clothes lines tied from balcony to balcony. In the city centre you can enjoy a stroll along the various piazzas with restaurants, bars, cafes and ice cream parlours or relax on the shaded terraces cooled by a fresh sea breeze. Don't forget to visit the well-known Neptune caves during your holiday in Alghero!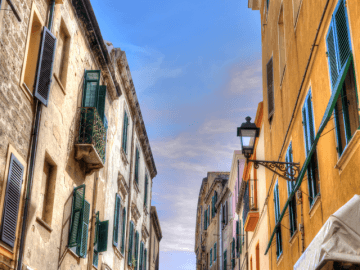 Capo Caccia, Grotte di Nettuno and Aragosta
Since Alghero is located on the "Riviera del Corallo", the "Coral Coast", most boutiques have various coral ornaments for sale. At night, as the sun sets behind cape Capo Caccia, the city is bathed in a beautiful orange light. At this time of night we recommend taking a walk along the boulevard and the harbour to one of Alghero's restaurants to enjoy the delicious seafood dishes. Don't forget to try the local specialty, "Aragosta alla Catalana" (lobster). Don't even forget to visit the well-known Neptune caves during your holiday in Alghero!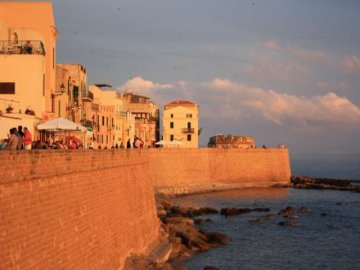 Discover the north-western province of Sassari
The province of Sassari is a fairly well-known province, due to the presence of the Fertilia Airport near Alghero which draws in many a tourist. Its eponymous capital, whose city centre consists of numerous narrow alleys, has a rich history. Villages such as Alghero, Stintino and the picturesque seaside town Castelsardo are the main highlights in the area, although the capital Sassari, which has been extensively renovated over the past years, is definitely worth a visit too.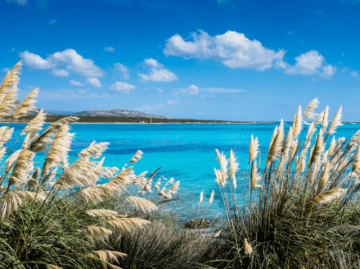 Lees meer
Prices
Rates are per person per night, breakfast included
Please note that rates for Easter and Christmas are subject to change.
Arrival: daily
Minimum stay: 2 nights

Discounts for children:
• Cot 0 - 2 years: € 20 per night
• Additional bed (3 - 12 years): € 40 per night
De eigenaresse heeft speciaal voor ons een uitgebreid diner gemaakt omdat het restaurant gesloten was.
10,0
Anoniem
Michelin heeft deze plek nog niet bezocht anders zouden de sterren pronken!!
10.0
Agnes en Piet Janssen
Kleine maar nette kamer. Het diner is typisch Sardijns en is echt een belevenis!
7.0
Thielemans Christel
Very hospitable!
-
Jaco (NL)