Casale degli Ulivi, Alghero - Sardinia
This stunning country house is located in the country side near Alghero in the north-west of Sardinia. The recently renovated agriturismo with pool features 11 rooms including several family rooms. The view across the picturesque country is spectacular!
Located next to the road of Santa Maria La Palma, close to Alghero, you'll find the beautiful agriturismo Casale degli Ulivi. Its authentic 1930s country house was transformed into a beautiful holiday home in 2015. During the warmer months an Italian breakfast (consisting mainly of sweet breads, fruit and yoghurt) is served on the spacious roofed outdoor terrace. Its possibile to dine at a nearby restaurant on request.
At the estate of an impressive 15 hectares Gennaro and his family grow grapes, olives and fruit. On request you can enjoy a wine tasting where local products are served as well. Apart from a day at the beach you can enjoy the city of Alghero or lovely hikes in the nature reserve of Porto Conte.

Agriturismo Casale degli Ulivi features a total of 11 modern guest rooms provided with air-conditioning and private bathroom. Seven of the rooms are situated in the main building. The remaining four are housed in a secondary building. All rooms are spacious, with a surface of approximately 35 to 45 square metres each. If you're travelling with kids, there are family rooms consisting of two separate rooms available.
A perfect stay for those...
Casale degli Ulivi is a perfect fit for travellers looking for a nice agriturismo near the lively city of Alghero yet not too far from the sea. An ideal base from where you can both explore the north west of Sardinia and calm down. We recommend including a stay at this agriturismo as well to those enjoying a round trip across the island.
Accommodation & facilities:
• Parking space
• Air-conditioning
• Centr...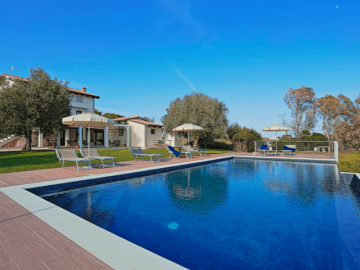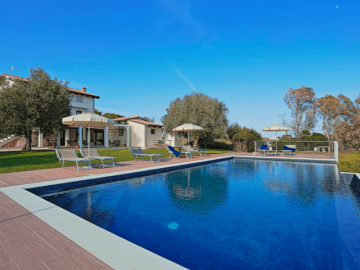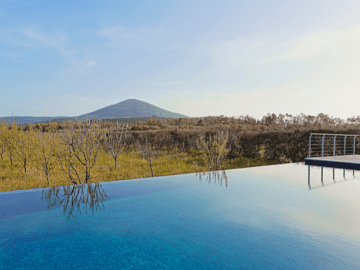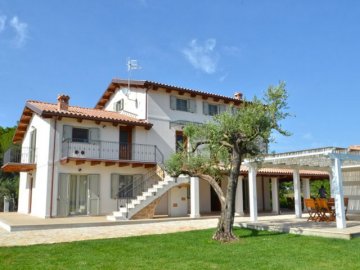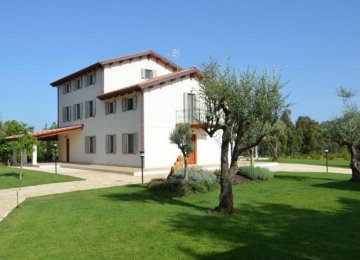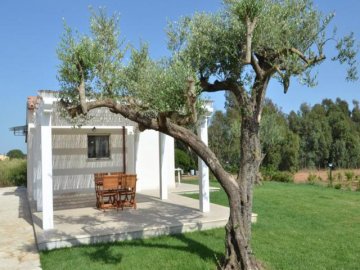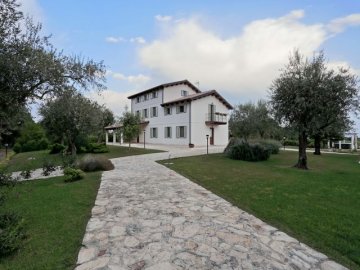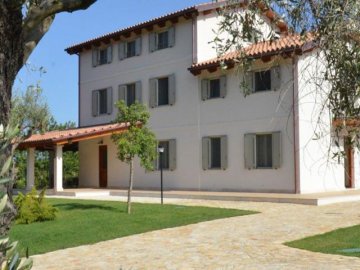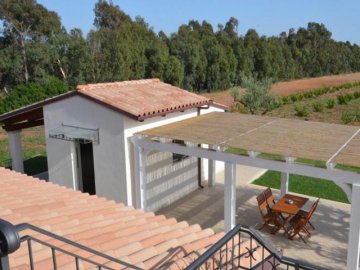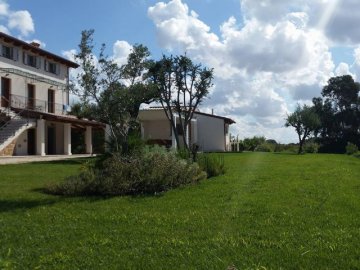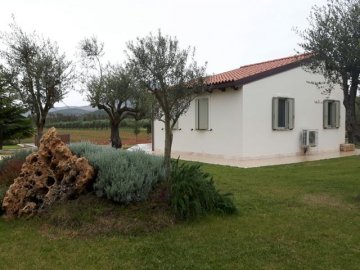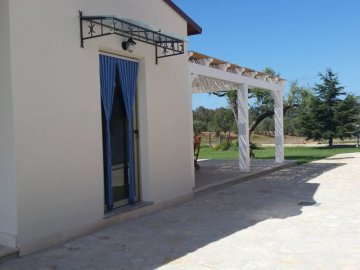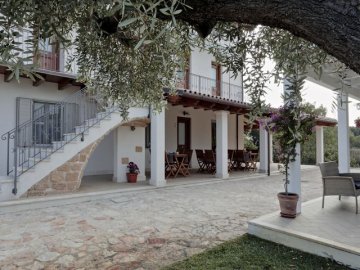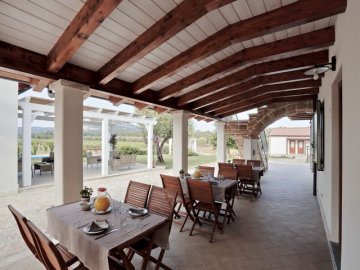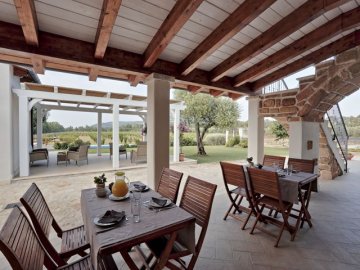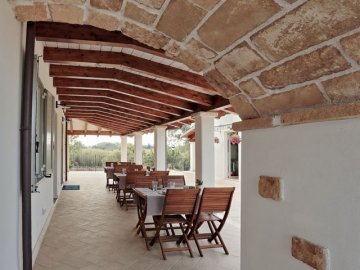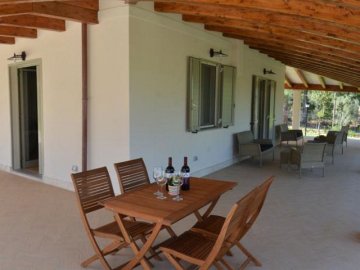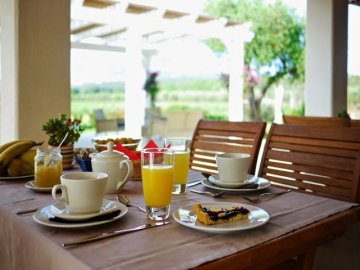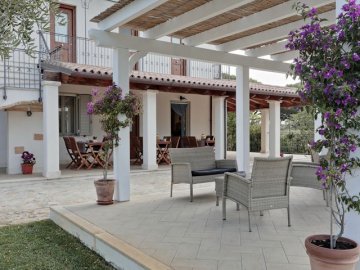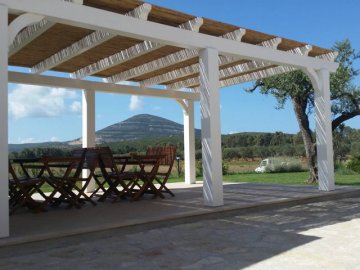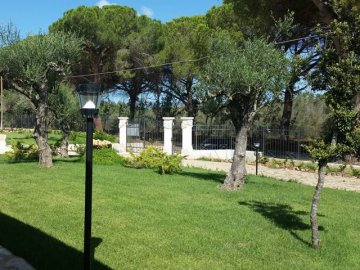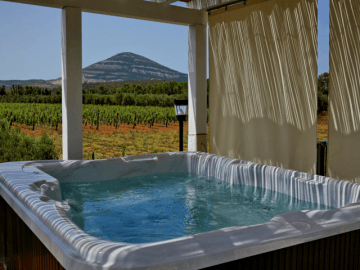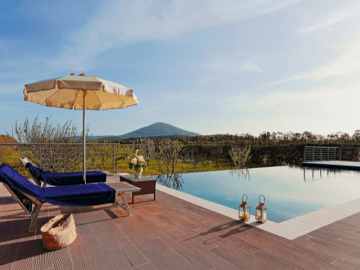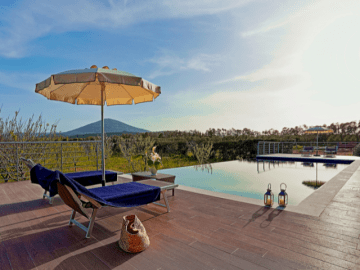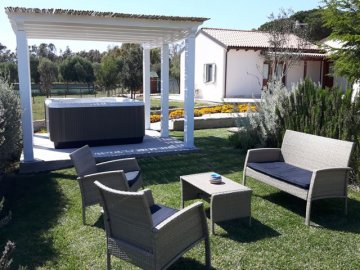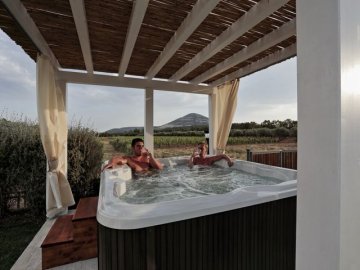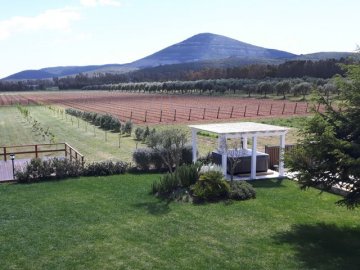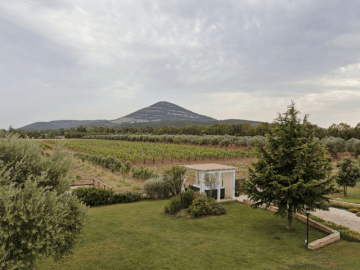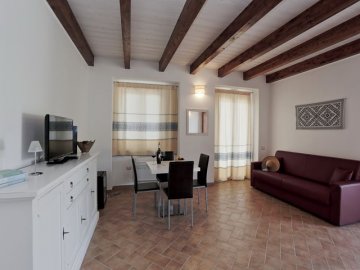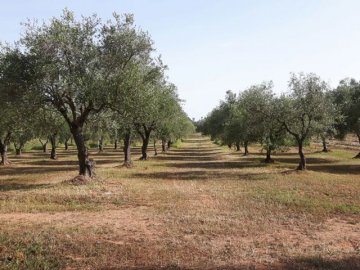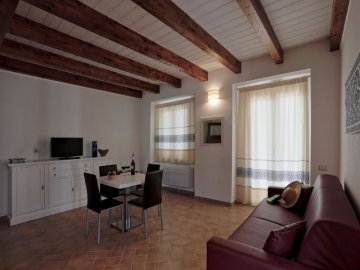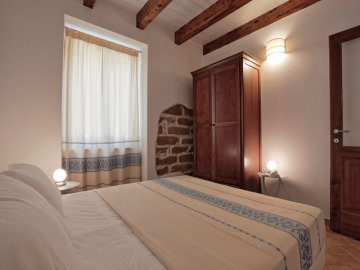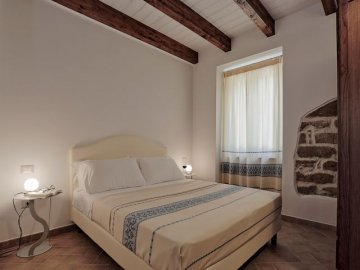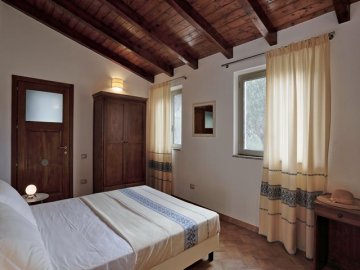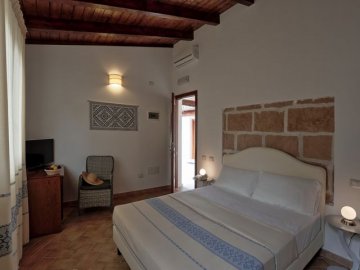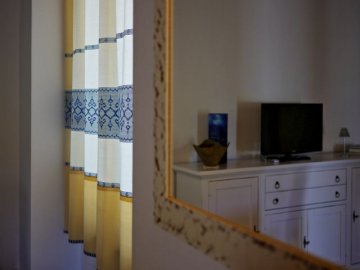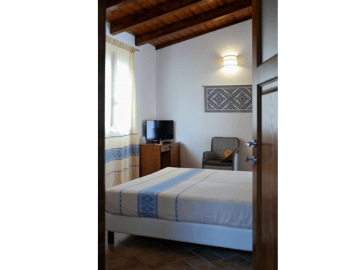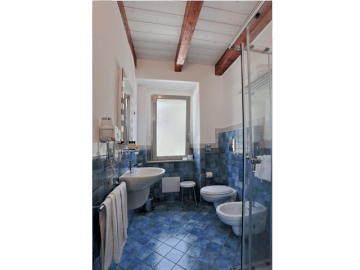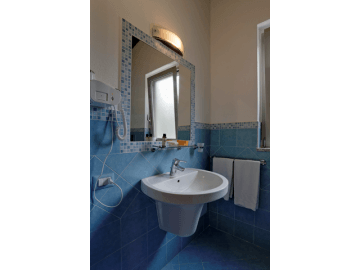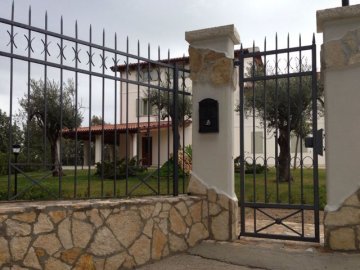 Casale degli Ulivi
Alghero
The medieval Sardinian-Catalan coastal town Alghero, located in the north-west of Sardinia, dates back to 1102, when the nobel Doria family built a castle there. In the same period, this family also built a castle in
Castelsardo
. In the year 1353 the Spaniards seized power in Alghero, leaving many traces behind which are still visible today. The palazzos, city walls and defence towers are built in a Spanish style. The bilingual street names in both Catalan and Italian still reflect the proud heritage after more than 300 years of domination.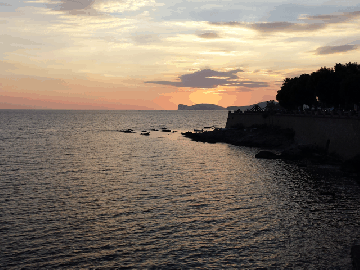 A cosy town on the northwest coast of Sardinia
The city is popular among tourists all year round. Its ideal location near the sea and within a 15-minute drive from Fertilia, Alghero's airport, makes for a perfect holiday destination. The old town consists of a maze of narrow cobbled alleys, decorated with laundry hanging out to dry on drying racks and makeshift clothes lines tied from balcony to balcony. In the city centre you can enjoy a stroll along the various piazzas with restaurants, bars, cafes and ice cream parlours or relax on the shaded terraces cooled by a fresh sea breeze. Don't forget to visit the well-known Neptune caves during your holiday in Alghero!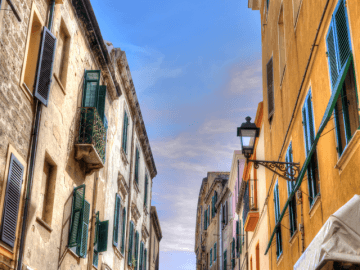 Capo Caccia, Grotte di Nettuno and Aragosta
Since Alghero is located on the "Riviera del Corallo", the "Coral Coast", most boutiques have various coral ornaments for sale. At night, as the sun sets behind cape Capo Caccia, the city is bathed in a beautiful orange light. At this time of night we recommend taking a walk along the boulevard and the harbour to one of Alghero's restaurants to enjoy the delicious seafood dishes. Don't forget to try the local specialty, "Aragosta alla Catalana" (lobster). Don't even forget to visit the well-known Neptune caves during your holiday in Alghero!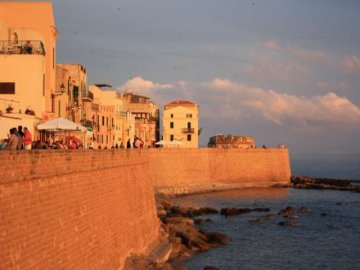 Discover the north-western province of Sassari
The province of Sassari is a fairly well-known province, due to the presence of the Fertilia Airport near Alghero which draws in many a tourist. Its eponymous capital, whose city centre consists of numerous narrow alleys, has a rich history. Villages such as Alghero, Stintino and the picturesque seaside town Castelsardo are the main highlights in the area, although the capital Sassari, which has been extensively renovated over the past years, is definitely worth a visit too.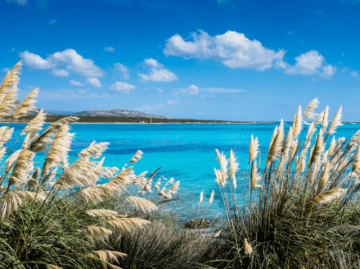 Lees meer
Prices
Rates are per person per night, breakfast included
Arrival: daily
Minimum stay: 1 night; except for the period 02.07 - 16.09: 3 nights

Options:
• Children 0-2 years old: free in a cot

Heel leuk. mooi nieuw zwembad dat uitkijkt over de boomgaard. Aardige mensen
9,0
Anoniem
Geschmackvolle und sehr ordentliche Unterkunft. Sehr nette Gastgeber.
8,0
Frau Kraft
Open rondom, meer zitcomfort, mooie frisse 2-persoonskamer
7,0
Thecla
Empfehlenswert - uns haben alle Unterkünfte auf ihre individuelle Art gefallen. Toller Service!!
9.0
Anonym
Zeer keurig, schoon en georganiseerd landhuis.
9.0
Anoniem
Heel mooi resort met zwembad en jacuzzi en wijnranken op de achtergrond
10,0
Anoniem
Prachtig!
8.0
A & H te Delft
Onze favoriet!
10.0
Stan Pinkaarts
Omdat het pas open is ziet het er allemaal buitengewoon verzorgd uit en mooi uit
8.0
Anja Boesten-Simonis
Prachtige kamers, Enkel zoet ontbijt
8.0
Anoniem
Friendly owner, nice room, small pool
9.0
S. Tol
Very friendly, clean rooms, good breakfast. Place to return!
10.0
P de Clercq (BE)
So very friendly
8.0
Carolien & Lies (NL)
3 nights for us was too much
7.0
W. Hoekstra (NL)
You feel very welcome!
9.0
Jannette de Ruiter
Everything is well taken care of
8.0
A. de Blois
Great tips for the area, knows good restaurants and arranges everything for you!
9.0
Mw. Kruithoff (NL)