B&B Piazza San Pantaleo, Sorso - Sardinia
Located in the heart of the historic centre of Sorso the charming B&B Piazza San Pantaleo still breaths the authentic ambiance of the 1900s. We can heartily recommend booking a stay in this beautiful yet low cost accommodation!
Cristina and Giovanni are ready to welcome you with open arms to their B&B Piazza San Pantaleo. Entering the characteristic accommodation, you can't miss the many small details; small tile,; wooden doors and hand painted ceilings. In the downstairs area, decorated with limestone from the 1800s, room has been made for a common living room and kitchen overlooking the cute courtyard, where the hosts organise wine and oil tastings on request. The attic houses the breakfast area with rooftop terrace overlooking the city centre and the Asinara bay, where each morning an Italian breakfast (consisting of sweets, fruit and yoghurt) is served outdoors if the weather allows.
Marble stairs lead to the floors where the 3 guestrooms are located. On the first floor there are 2 double rooms, both decorated with meticulous attention to details and with their own bathroom. On the second floor there's a spacious family room, consisting of 2 separate rooms with shared bathroom; an ideal solution when travelling with kids.
A perfect stay for those...
B&B Piazza San Pantaleo is the perfect accommodation for travellers looking for a simple yet elegant accommodation with many sights, surrounding villages and beautiful beaches within easy reach. This B&B can easily be used as a stopover during a round trip across the island.
Accommodation & facilities:
• Living room
• Breakfast room
• Reading r...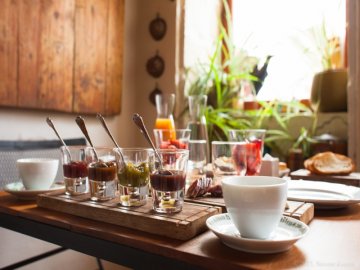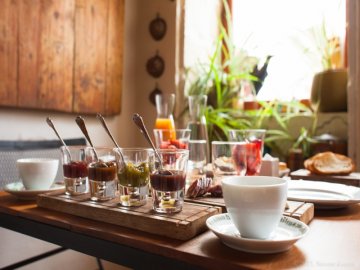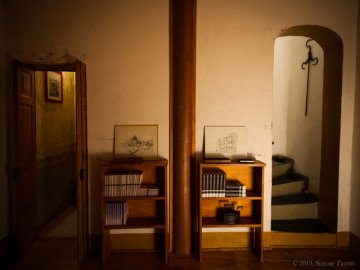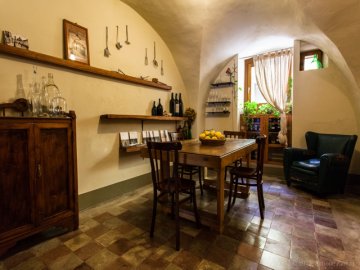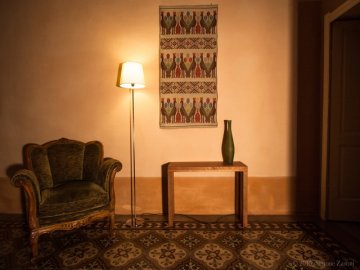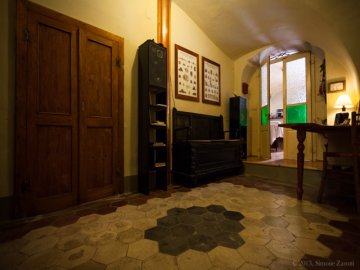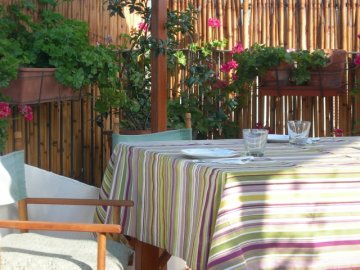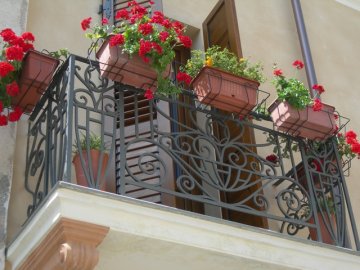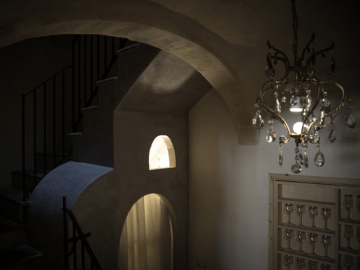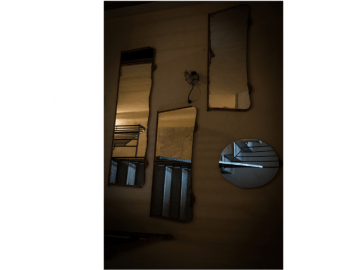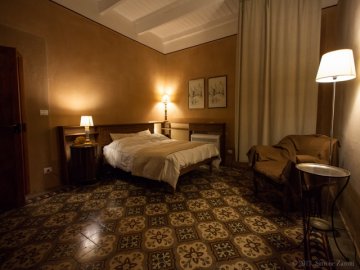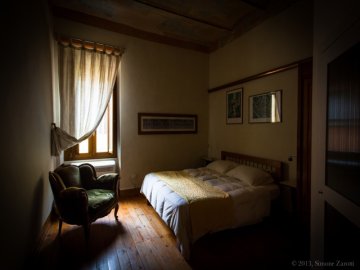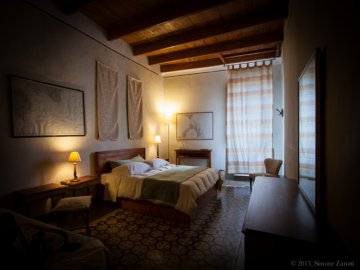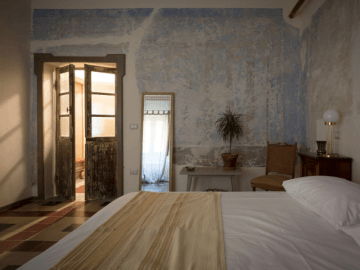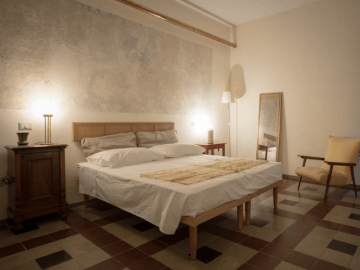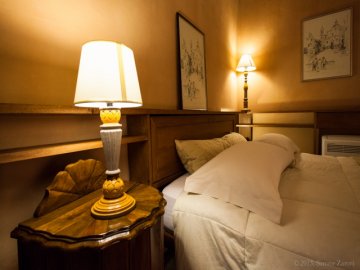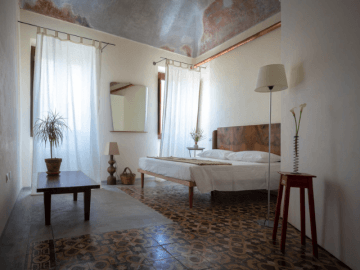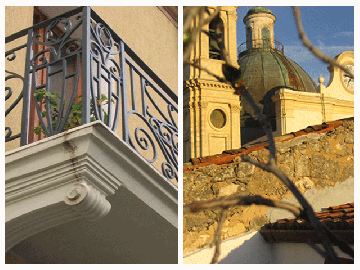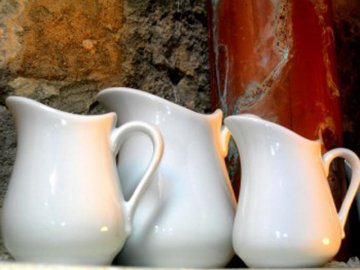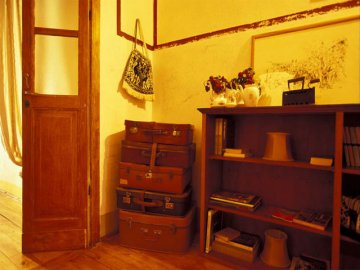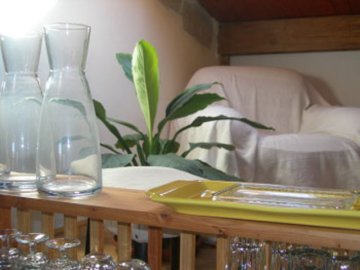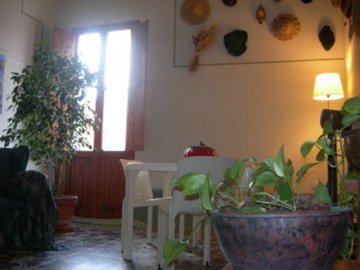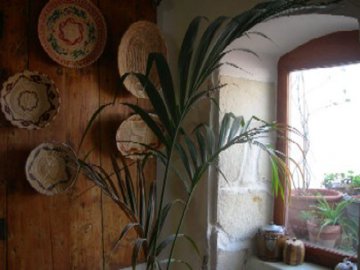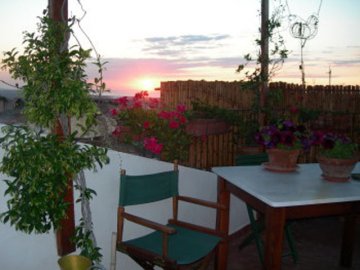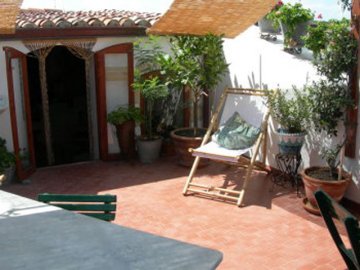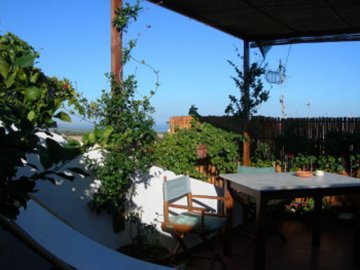 B&B Piazza San Pantaleo
Sorso
Sorso is a small village located at ca. 2 kilometres from the bay of Asinara in north Sardinia. The people here still enjoy a quiet rhythm of life. The small piazzas serve as a meeting place for young and old alike.
The village is surrounded by extensive fields, vineyards and olive groves. It's an important area for the production of both wine and olive oil.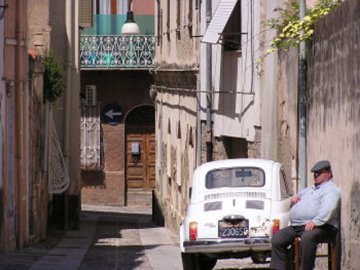 Discover the north-western province of Sassari
The province of Sassari is a fairly well-known province, due to the presence of the Fertilia Airport near Alghero which draws in many a tourist. Its eponymous capital, whose city centre consists of numerous narrow alleys, has a rich history. Villages such as Alghero, Stintino and the picturesque seaside town Castelsardo are the main highlights in the area, although the capital Sassari, which has been extensively renovated over the past years, is definitely worth a visit too.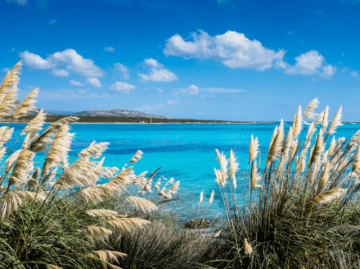 Lees meer
Prices
Rates are per person per night, breakfast included
Arrival: daily
Minimum stay: 2 nights, except in period 20.07-31.08: 3 nights


Prachtig B&B met de stijl uit de jaren rond 1900. Heerlijke plek. Een aanrader.
9,0
Arno en Annette Coumans
Cute accommodation.
7.0
Anoniem (NL)
A beautiful B&B with rooftop terrace
10.0
Familie Koopman
Cosy B&B with a friendly host
9.0
Mw. van Wanten
A beautiful base to explore the north
8.0
Mw. Benjamins
Een idyllische B&B met veel charme
7.0
Wieneke & Ivo