Valtur Sardegna Baia dei Pini ****, Budoni - Sardinia
Close to Budoni and only 300 meters from the beach is Baia dei Pini Resort. A resort ideally suited for a holiday with children in Sardinia. Enjoy the seaside with the whole family or let yourself be pampered with a relaxing massage while the kids let off steam in the kids or young club. In Valtur Baia dei Pini you can enjoy a full holiday because thanks to the all-inclusive formula, breakfast, lunch and dinner are all already arranged. Nice right?
Within walking distance of a fine sandy beach and at the same time not far from the center of Budoni is Valtur Sardegna Baia dei Pini. A 4-star Club Hotel on the north-east coast of Sardinia. The location is ideal to visit places like San Teodoro and La Caletta and Olbia airport is less than half an hour's drive away. The resort is a wonderful vacation spot to spend a week with the family. Relaxing at the sea where a parasol and 2 sunbeds per room are reserved from the 3rd row or would you rather rent a canoe? In addition, you can of course also take a dip in 1 of the 3 swimming pools in the resort, practice your favorite sport, discuss a massage or diving lesson.
Younger guests will never get bored in Baia dei Pini. The Valtur Animation team organizes numerous activities, tournaments, courses, shows and parties to make the holiday even more unforgettable. For easier contact with peers, there is a Kids (3-6), Mini (7-10), Young (11-13) and Tribe (14-17) Club.
In Baia dei Pini you spend the night on the basis of an All-Inclusive formula. This formula means that you can make daily use of breakfast, lunch and dinner including water, wine, beer and various soft drinks. In the bar and grill bar you can get drinks from 9:00 am to 12:00 pm, from water to soft drinks, juices, tea, coffee, liqueurs and ice creams. At the end of the afternoon, between 7:15 pm and 7:45 pm, an Aperi-Time is organized, including alcoholic drinks. Fancy a snack in between? Between 11am and 7pm you can order a hamburger, sausage or chips.
Baia dei Pini has 268 rooms, each of which can accommodate 2 to 4 people. The interior is quite classic, but the rest is only present. Air conditioning, television, minibar, safe and a bathroom with shower and hair dryer. The triple rooms consist of a double bed with an extra bed. In addition to a double bed, the quadruple rooms have a bunk bed for the children. There are rooms with a balcony, veranda or patio.
A perfect stay for those...
A holiday in Baia dei Pini is ideal for families looking for a versatile resort on the beach and wanting to enjoy an all-inclusive holiday in Sardinia.
Accommodation facilities:
• Parking spot
• 2 restaurants
• 2 bars
•...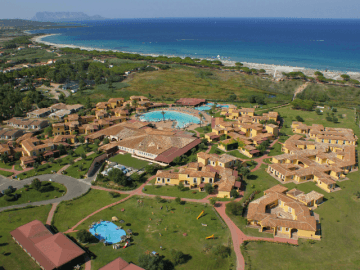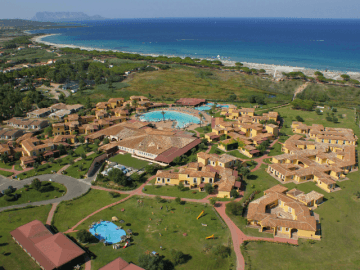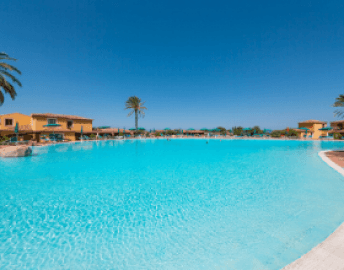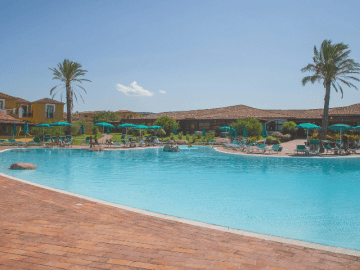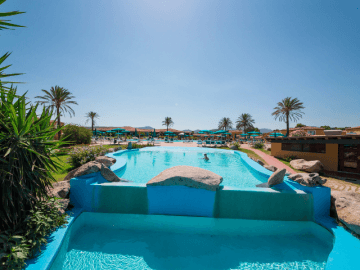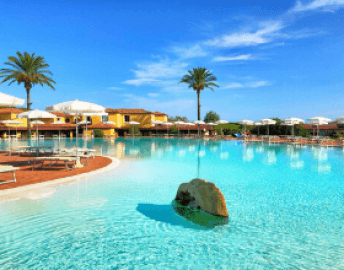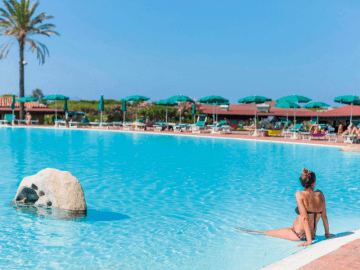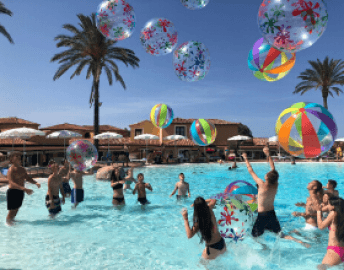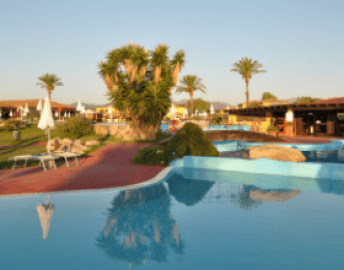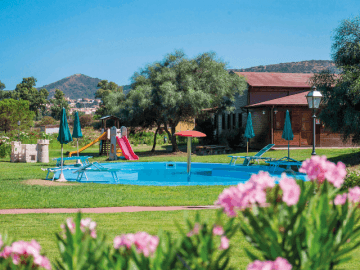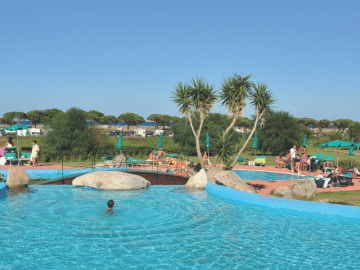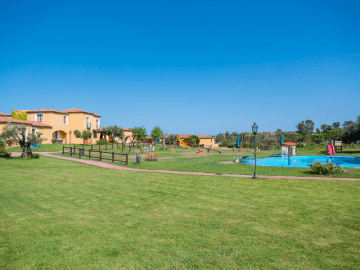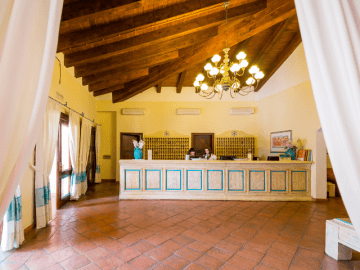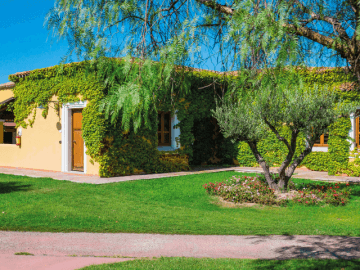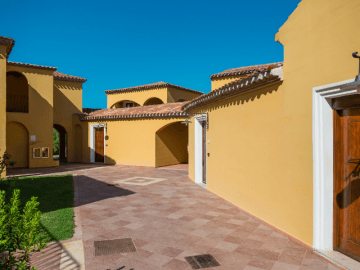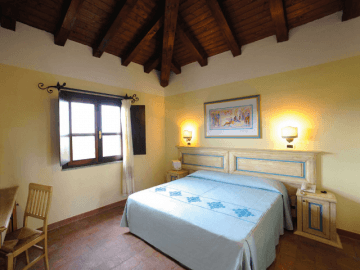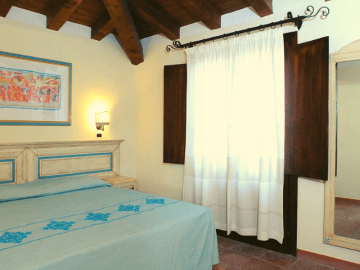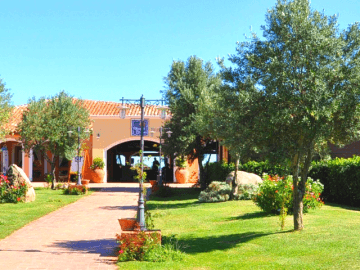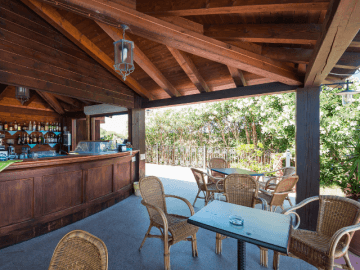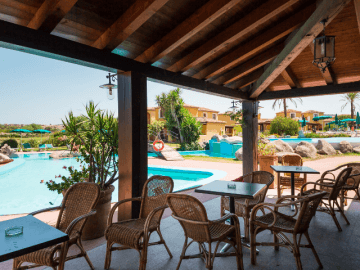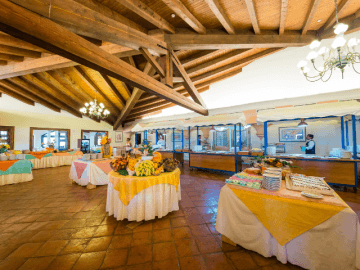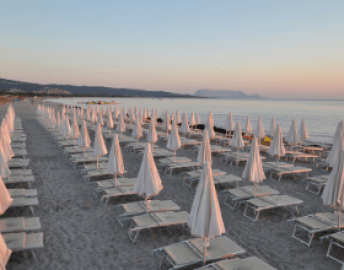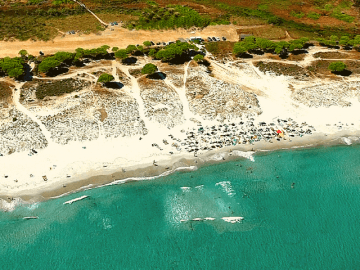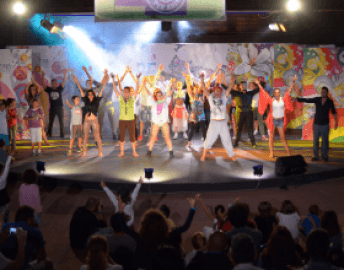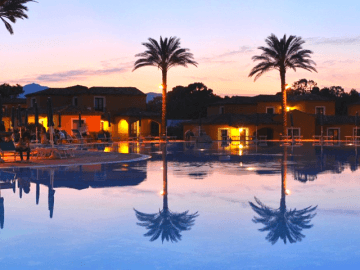 All-Inclusive Baia dei Pini
Budoni
Budoni, located on Sardinia's east coast, is a popular holiday destination. The village has a stunning coastline of 18 kilometres. During the winter months its population doesn't even reach 5000 inhabitants. During the summer months, however, that number increases explosively to approximately 70.000 inhabitants.

Budoni has a rich history. Just outside of the village you can visit the archaeological site of Augustus Populus (Agrustos nowadays). The landscape is hilly and sparsely populated. Budoni is surrounded by pine forests and lakes filled with rare animals, such as the pink flamingo. In front of Budoni's coast there are several protected nature reserves, where for example dolphins live.
The lively harbour of Porto Ottiolu, with its restaurants and various excursion facilities, is located within a 10-minute drive of Budoni. During the summer months many folkloristic events and festivals are held in the small mountain villages; a unique experience!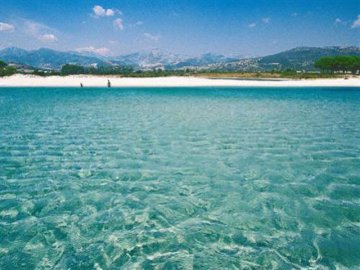 Discover the province of Olbia-Tempio in north Sardinia
Olbia-Tempio is one of the most popular holiday destinations in Sardinia. It's the perfect province for a relaxing beach holiday because of the countless bays and broad sandy beaches here. Its landscape is furthermore characterized by a lush Mediterranean vegetation and impressive rocks. The province is an international crossroads for numerous visitors, thanks to the international Olbia-Costa Smeralda Airport and Olbia's marina, where ferries from Genoa, Livorno, Piombino and Civitavecchia arrive daily.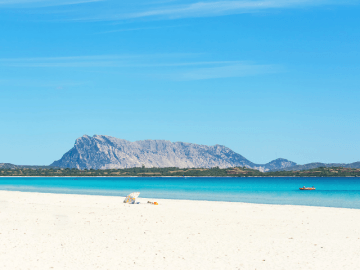 Lees meer
Prices
The prices are per person per night, all-inclusive *
Arrival: daily
Minimum stay: 7 nights (shorter stays on request)

Book your holiday for 2022 now at a discount!
• Until December 31, 2021: 15% early bird discount
• Until March 31, 2022: 10% early bird discount for the period 04.06 - 24.06 and 03.09 - 09.09.2022
• Until March 31, 2022: 5% early bird discount on all other periods

* All-Inclusive package includes
• Full board (breakfast, lunch and dinner incl. Water, wine, beer and soft drinks)
• Unlimited water, div. soft drinks, tea, juices, coffee, mirto and limoncello available in the bar between 09:00 and 22:00
• Unlimited coffee and ice cream available in the Grill bar between 10:30 AM and 10:00 PM
• Pizza, burgers, sausage and chips available in the bar between 11:00 and 19:00
• Aperi-Time in the bar between 7:15 PM and 7:45 PM with div. alcoholic and non-alcoholic drinks

Additional Options
• Cot (0 to 2 years): € 70 week (to be paid on site)
• Access to the Kids area with use of various (food) items: € 70 per week
All-Inclusive Baia dei Pini