Li Suari Club Village, San Teodoro - Sardinia
Li Suari Club Village is a resort in the northeast of Sardinia with an all inclusive concept. The versatile holiday destination has a swimming pool, a diving center and a varied entertainment program for kids between the ages of 5 and 11 and young people between 12 and 17 years old. The resort is located on the coast of San Teodoro, on the beach of Cala d'Ambra.
Li Suari for an All Inclusive holiday in Sardinia
The Li Suari Club Village is located about a mile outside the center of San Teodoro, at the end of Cala d'Ambra bay. In contrast to the bustling center of San Teodoro, it is pleasantly quiet here. Only the animation in the resort is causing a stir. There is something to do throughout the day with activities for all age groups. Thanks to the All Inclusive formula, you don't have to worry about breakfast, lunch and dinner. This is, including various drinks, already included in the price. Besides these standard meals, you can also visit the pool bar for various snacks and soft drinks. If you walk through the park you will arrive at the sandy beach with a view of the island of Tavolara in front. Pebbles are only found on the seabed. We recommend that you wear water shoes. Isuledda beach is located 800 meters south of Cala d'Ambra. Be sure to take a look here too! A beautiful bay with very fine white sand bordering a shallow lagoon on one side and a bright blue sea on the other. If you walk north from the beach, you will arrive at the Ambra night disco in San Teodoro.
Ground floor rooms with air conditioning and an outside seating area
Lu Suari Club Village has a total of 90 rooms, all with air conditioning, safe, television and air conditioning. These are spread throughout the resort in different bungalows. The small economy rooms with a small French bed are ideal for 1 person. The standard rooms have a double bed or two single beds and offer the option of placing an extra third bed or bunk bed if you are traveling with four people. If you prefer a family room, we advise you to book it early, as there are only a few. This room type offers a very spacious room that can accommodate four people, some even have two bedrooms. Optionally, an extra 5th bed can be added. Without a doubt an ideal option if you are traveling with children.
Private beach, All-in and an extensive entertainment program
Li Suari is the right place for an All Inclusive holiday in Sardinia. Here you will not only relax on the private beach with free sun loungers, because this resort in San Teodoro also offers many other options and activities. Breakfast is served in the restaurant or late risers can go to the pool bar. Lunch and dinner including soft drinks, water and wine are served in the buffet restaurant. The pool bar offers unlimited soft drinks and snacks. Make use of the countless sports facilities and let your children participate in the great entertainment program. This resort has all the family in mind.
A perfect stay for those...
If you prefer a holiday in the sign of complete convenience, All Inclusive Li Suari Club Village near the popular holiday destination San Teodoro is ideal for you. Lu Suari is only 28 kilometers south of Olbia, so the resort is also easily accessible from the airport and ferry port.
Room Facilities:
• All 90 rooms are on the ground floor and have an en...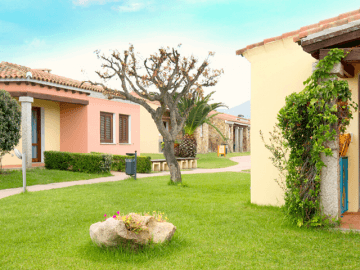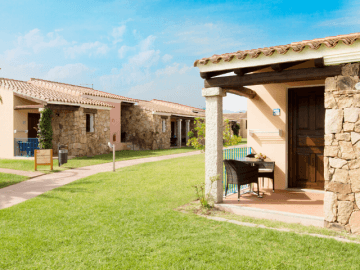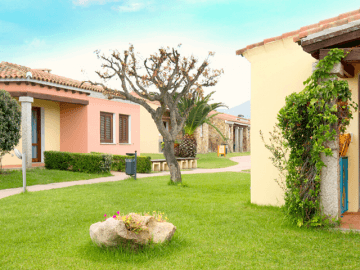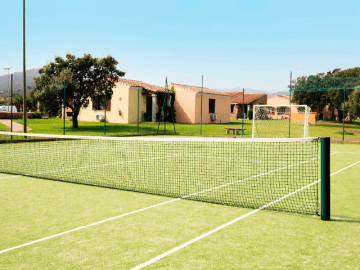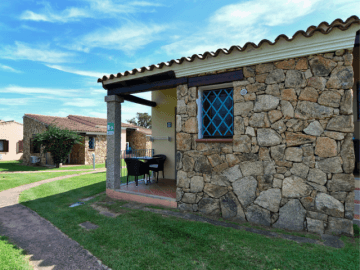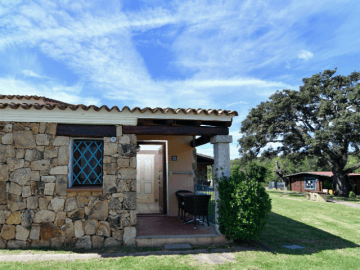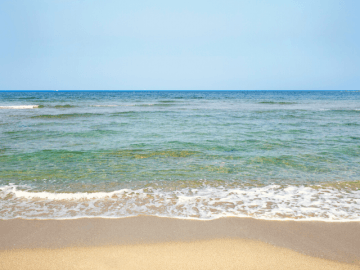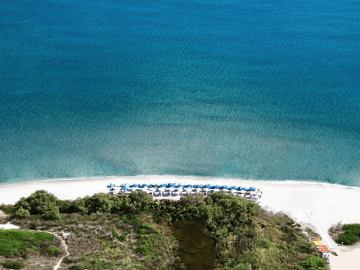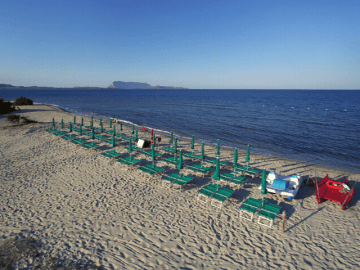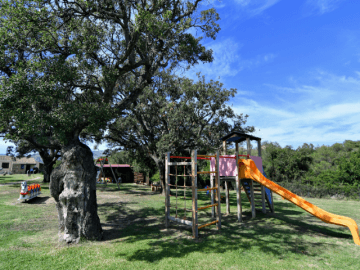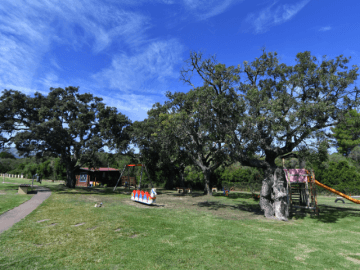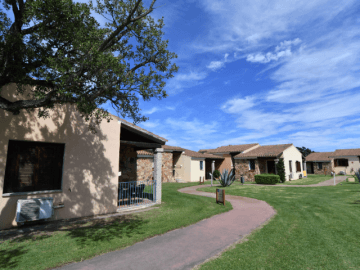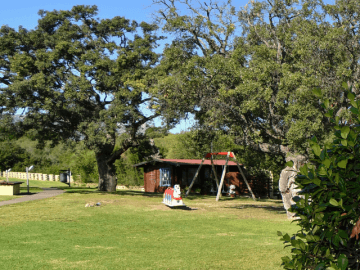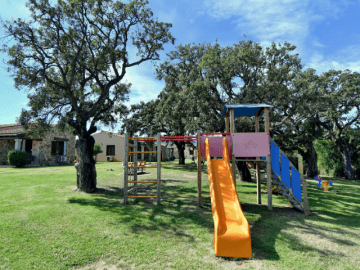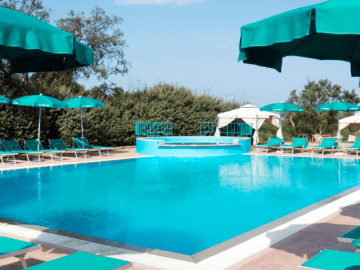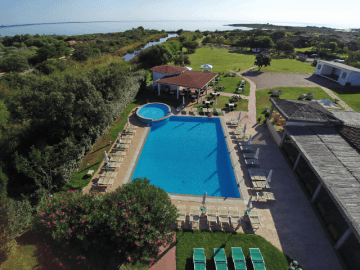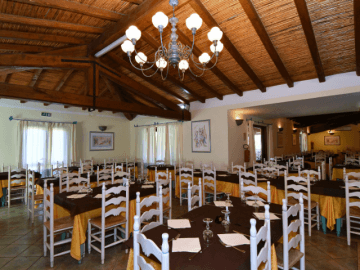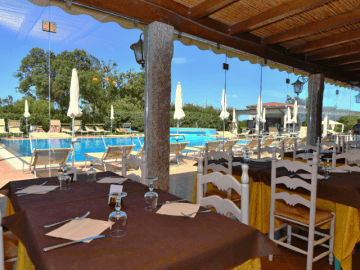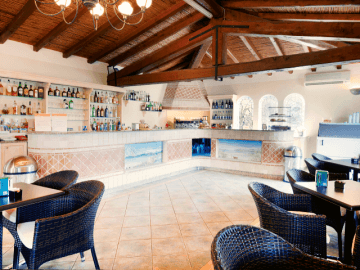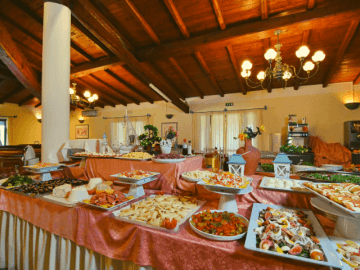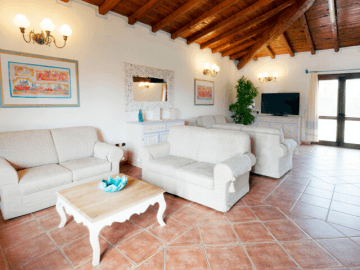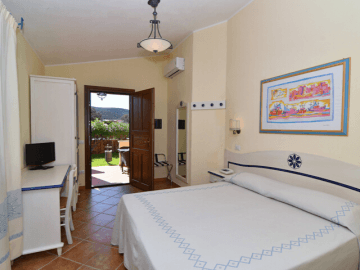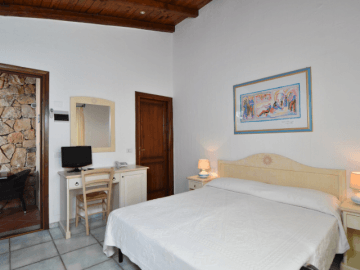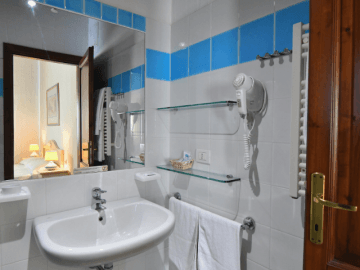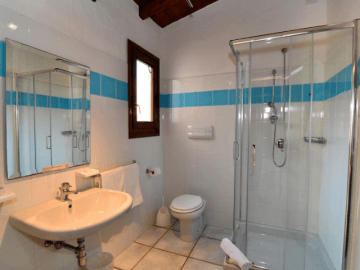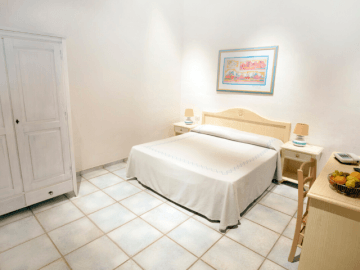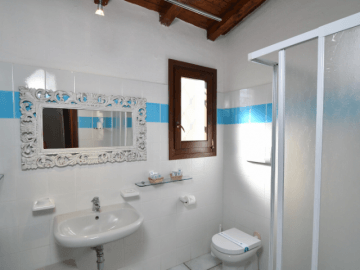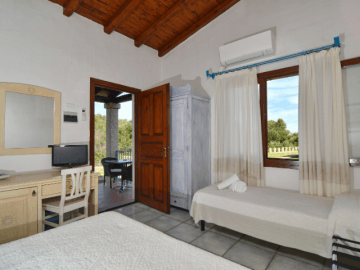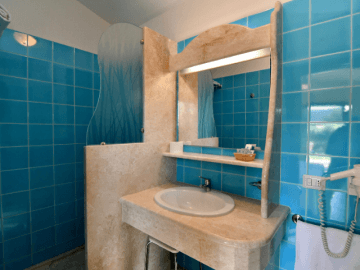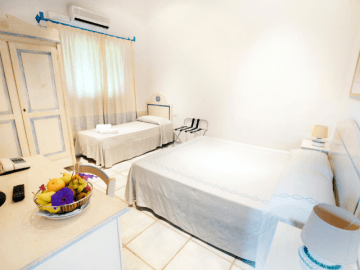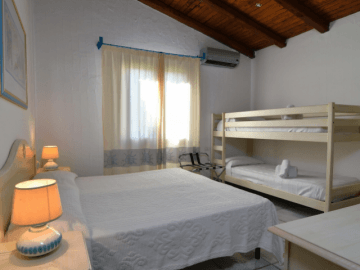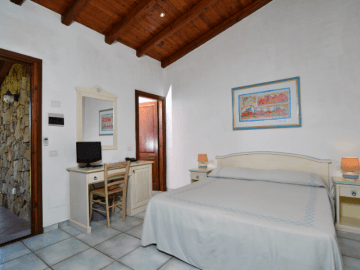 Li Suari Club Village
San Teodoro
San Teodoro is a popular seaside resort located approximately thirty kilometers south from
Olbia's
harbour and airport. There are many shops, restaurants, bars and clubs and during the high season there's a night market as well. It is one of the most popular tourist centers in Baronia, the countryside south of the capital of the Costa Smeralda. And there is a reason for: the sea, the beach and the surroundings of San Teodoro are beautiful and versatile!
If you want to experience the Sardinian Caribbean feeling, you can go to the of Lu Impostu, Cala Brandinchi, Cala d'Ambra and the dream beach Isuledda. But one thing at a time: the beach of San Teodoro is called La Cinta. Endlessly long and snow white and quite popular in high season. In the summer there are rows of colorful umbrellas in front of the dunes because the beach is a popular meeting place for young people and water sports enthusiasts. La Cinta is one of the few beaches in the northeast of the island where windsurfing and kite surfing are possible. The beach is an ideal spot for surfers due to winds from Mistral and Scirocco. Surf and kite schools cater to international guests.
Lu Impostu is located north of San Teodoro. A narrow strip of light, very fine sand is surrounded by a small pine forest and dunes. To the south, a beautiful lagoon separates the beach access at Puntaldia. This bay is one of the classics when it comes to the most beautiful beaches in Sardinia. The wonderfully shallow sandy beach of Cala Brandinchi offers a pure Caribbean feel that can only be accessed via
Capo Coda Cavallo
.
The beaches south of San Teodoro are also worth to visit. The bay "Cala d'Ambra" is the sun and party beach of San Teodoro because there are several
Clubhotels
and a disco's that are known all over the island. Isuledda is an another dream bay, a true picture postcard idyll and rarely crowded even in high season. San Teodoro's dog beach is called Costa Caddu and offers fine pebbles and the advantage that
dogs and their owners
can swin and dig all year round without disturbing.
In addition to numerous restaurants, ice cream parlors and pizzerias, San Teodoro is especially popular for the nightlife in the numerous pubs and discotheques and an extensive range of leisure activities in the city center. From the beginning of July to mid-September, from approximately 8:00 pm to 2:00 am, artists, artisans, goldsmiths and delicatessen stands offer their goods at a beautifully crafted night market, the Coclearia Mercatino Serale.
Despite the many entertainment options, the atmosphere in San Teodoro is otherwise fairly calm and pleasant. The holiday resorts consist of well-kept houses and gardens, interrupted by small piazzas with olive and palm trees where you can relax. In the nearby granite mountains of Monte Nieddu, ancient holm oak forests, yew forests and waterfalls attract visitors. Also one of the few canyoning routes in Sardinia - the narrow granite gorge of the Rio Pitrisconi with its water basins and swimming pools and steep climbing walls - can be found here.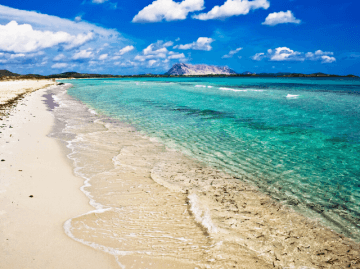 Discover the province of Olbia-Tempio in north Sardinia
Olbia-Tempio is one of the most popular holiday destinations in Sardinia. It's the perfect province for a relaxing beach holiday because of the countless bays and broad sandy beaches here. Its landscape is furthermore characterized by a lush Mediterranean vegetation and impressive rocks. The province is an international crossroads for numerous visitors, thanks to the international Olbia-Costa Smeralda Airport and Olbia's marina, where ferries from Genoa, Livorno, Piombino and Civitavecchia arrive daily.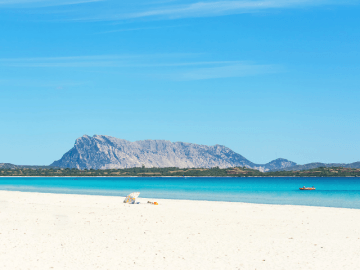 Lees meer
Prices
Rates are per person per night on a soft all-inclusive basis
Arrival: daily
Minimum stay: 1 night, 3 nights in period 01-08 - 22-08
Rates include:
• Breakfast, lunch, and dinner (served buffet-style); wine, water and soft drinks from the machine included
• Italian breakfast served in the beach restaurant until 12.00 a.m.
• Poolbar (opened from 08.30 a.m. - 24.00 p.m.) soft drinks and snacks are available
• Club card (13.06 – 12.09)
Book your holiday for 2022 with a discount now!
• Until 28.02.2022: 20% discount
• Until 31.03.2022: 10% discount
• 7 = 6: book 7 nights and pay only 6 nights when staying in the period 08.05 - 05.06 and 18.09 - 16.10.2022*
*The offer 7=6 can be combined with an early bird offer
Discount for children:
If you are travelling with children feel free to
ask us for a quotation
. We're happy to send you personalized travel proposal.