Cruccùris Resort ****, Villasimius - Sardinia
Cruccùris is a lovely resort in Villasimius in south-east Sardinia. Dream away in the resort's tropical garden or take a refreshing dive in the pool. The area is renowned for its dreamy beaches and turquoise waters. Get ready for a relaxing beach holiday in Sardinia!
4-star Resort Cruccùris, built in a Mediterranean style, is set in a tranquil location in Villasimius, a seaside resort in between the Monte Sette Fratelli mountain range and dreamy sandy beaches. There are 2 swimming pools with lounge beds in the lush garden. The bar serves cool drinks and various snacks. At night you can enjoy an extensive buffet with both meat and seafood dishes in the restaurant next to the pool.
Cruccùris is located at 1000 metres from the public beach of Campus. The resort offers a shuttle service to the beautiful Campolungu beach as well, where you may use the lounge chairs, parasols, showers and pool of the partner hotel Stella Maris for a small surcharge. Sardinia4all recommends to book this service in advance.
The resort offers 49 modern hotel rooms, all of which are provided with balcony or terrace. Each room features air-conditioning, Wi-Fi, TV and a spacious bathroom. There are standard and deluxe rooms, junior suites and family rooms consisting of 2 bedrooms.
The beautiful coastline of Villasimius is easily reached by car. In this protected marine reserve you can snorkel and dive to your heart's content or rent a (sailing) boat or canoe to explore the stunning coast. The area is perfectly suited for a hike or mountainbike tour in the mountains. You can also rent a bike or scooter at the resort. Golf aficionados can visit the golf course of Villasimius.
A perfect stay for those...
The Cruccùris resort is perfectly suited for both couples and families looking for a beautiful resort near a lively seaside resort, a beautiful coastline and rugged mountains.
Accommodation & facilities:
• Parking space
• Reception
• Restaurant
...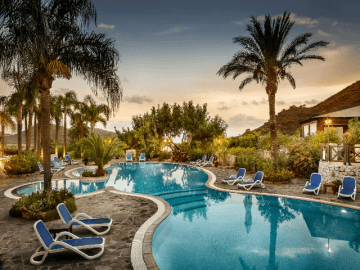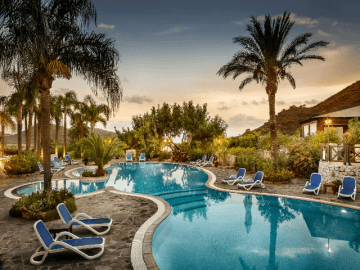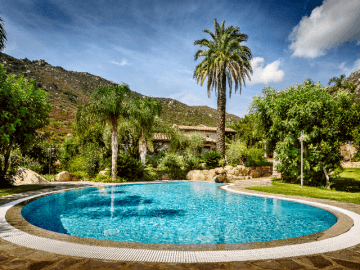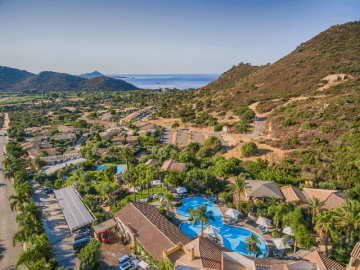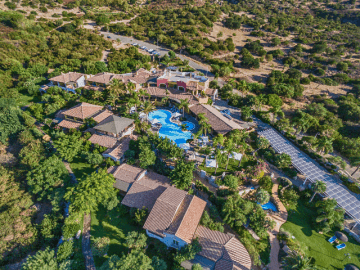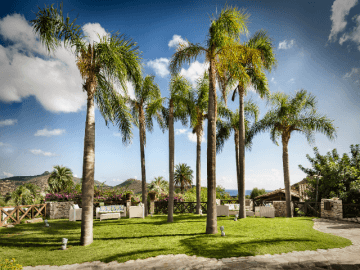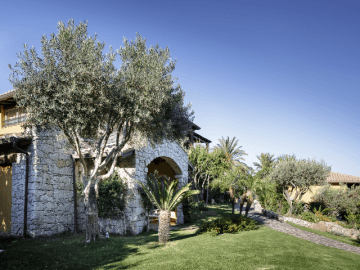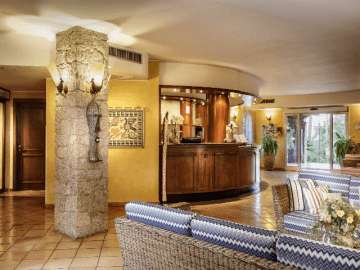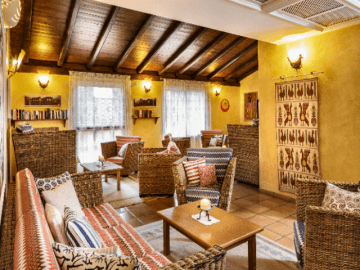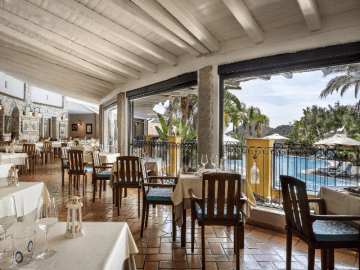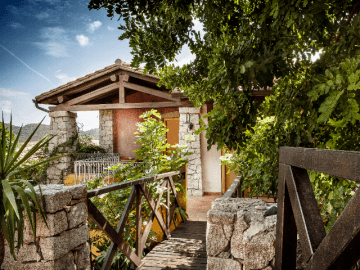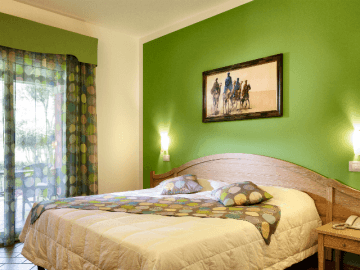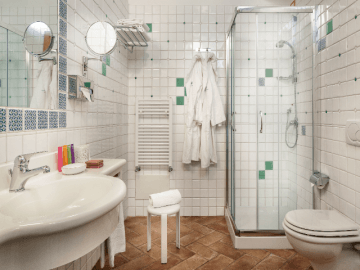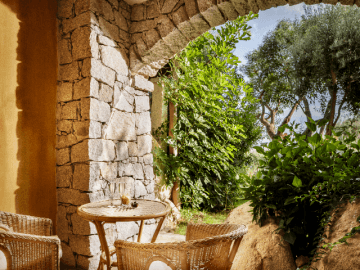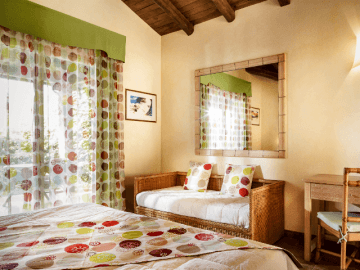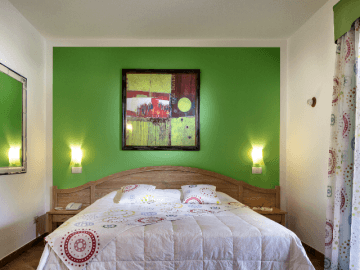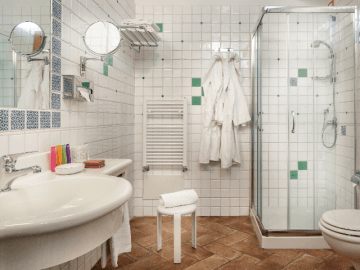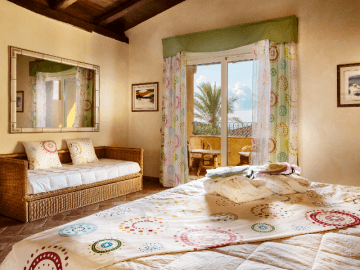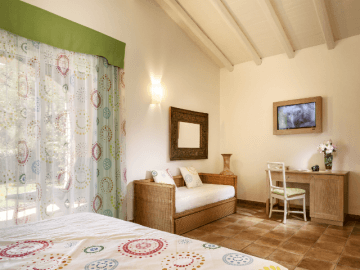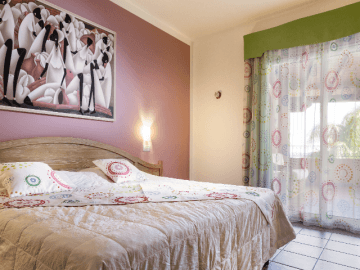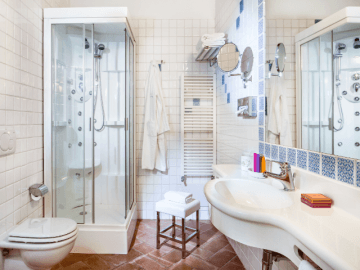 Cruccuris Resort
Villasimius
Via the newly built highway from Cagliari or, preferably, via the panoramic route along the coast you'll arrive at Villasimius, a quiet village which transforms into a lively seaside resort during the summer months. The area is known for the numerous beautiful sandy beaches and bays with turquoise waters. There are various restaurants, pizzerias, bars, ice cream parlours and shops along the coast and in the village itself. During the summer months events are organised regularly on the central "piazza".
Just outside of the city centre there's a tourist harbour, where you can book a boat excursion to discover the magnificent coastline of south-east Sardinia. Alternatively, you can sail from the 17th- century star-shaped Porto Giunco to the island of Cavoli, where you can dive to the statue of Madonna dei Fondali at a depth of 10 metres.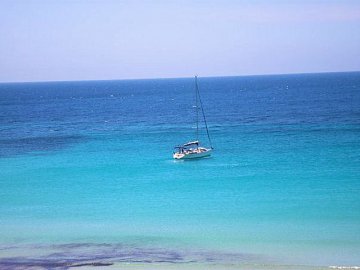 Discover the southern province of Cagliari
The province of Cagliari and its eponymous capital are located in south-west Sardinia. The daily ferries from Napels and Civitavecchia and large cruise liners sailing the Mediterranean moor in Cagliari's marina, which is situated right in front of the city centre, along the Via Roma. The city's own sandy beach Poetto (pronunciation: po-etto), stretching out for 8 kilometres, is very popular among the locals from April/May through the beginning of October. Located a few kilometres from the centre of Sardinia's capital, Cagliari-Elmas International Airport connects the capital to the main land.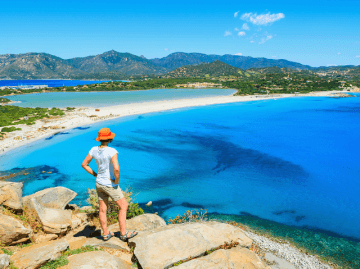 Lees meer
Prices
Rates are per person per night, breakfast included
Arrival: daily
Minimum stay: 1 night

Book your holiday for 2022 with a discount now!
• Until 30.11.2021: Book your holiday for 2022 with 25% discount
• Until 15.01.2022: Book your holiday for 2022 with 20% discount
• Until 15.04.2022: Book your holiday for the period 14.04 - 01.06 or 22.08 - 29.10with a 15% discount
• Until 27.05.2022: Book a holiday for the period 01.05 - 27.05 or 04.09 - 29.10 with a 10% discount
• From 01.05.2022: 5% discount on reservation at least 30 days before arrival

Special offers:
• Long stay: 10% discount for a stay of more than 7 days in the period 14.04 - 18.06 and 18.09 - 29.10.2022
• Honeymoon: 15% discount for a minimum stay of 7 nights with the exception of the period 23.07 - 03.09
• Seniors: If you stay for a minimum of 7 days with two seniors (60+), you will receive a 15% discount, except for the period 23.07 - 03.09

Supplements (optional):
• Baby cot: € 10 per night, € 15 in high season (to be paid on arrival)
• Beach service Hotel Stella Maris: on request
• Half board: € 25 p.p.p.n. (except for the period 07.08 - 21.08: € 30 p.p.p.n.)
War super
9,0
Schmidt, Frank und Sabine
Ga naar Sardinië en boek dit resort!
10.0
Dennis en Amy