Hotel Corte Bianca, Cardedu - Sardinia
The 4-star hotel Corte Bianca is located near the beach in Cardedu in the beautiful province of Ogliastra. During your stay here you can relax by the pool, explore the area by mountain bike and enjoy a savoury meal in the restaurant.
Hotel Corte Bianca is located near the sea in east Sardinia. This area is not only filled with numerous unique beaches, but it is also known for its spectacular nature. Since 2017 the hotel has been run by the Bovi family, which has been active in Sardinian tourism for 50 years. They've planned various renovations before opening the hotel doors in 2018.
A path through a pine forest leads from the hotel to the beach, where you'll find lounge chairs, parasols and a cosy beach grill restaurant which opens for lunch. Guests staying on a half board basis can sit down in the restaurant next to the swimming pool at night. During your stay in Hotel Corte Bianca you can relax by the pool, rent a mountain bike, book a massage or use the fitness area.
The hotel offers 74 modern standard and superior rooms. There are several junior suites and suites as well, which accommodate up to 5 guests. The rooms overlook the pool or the garden. Each room features air-conditioning and a bathroom with shower. The (junior) suites offer extra facilities.
A perfect stay for those...
Hotel Corte Bianca is perfectly suited for travellers looking for a charming hotel near the see to enjoy a lovely beach holiday in east Sardinia.
Accommodation & facilities:
• Parking space
• Reception 24/7
• Swimmin...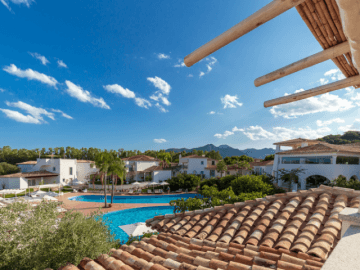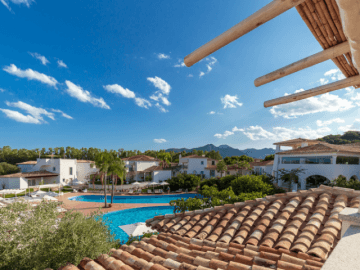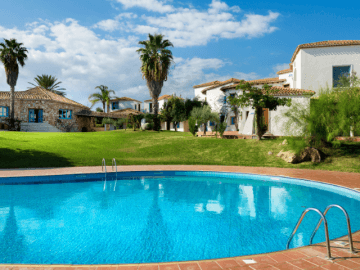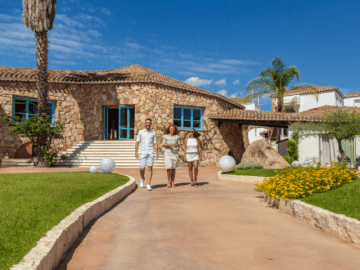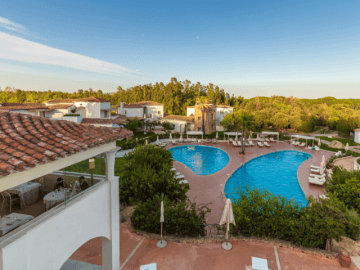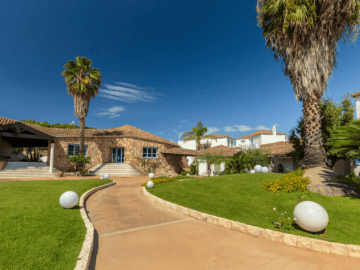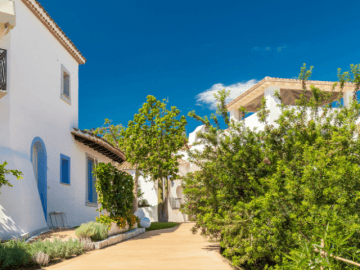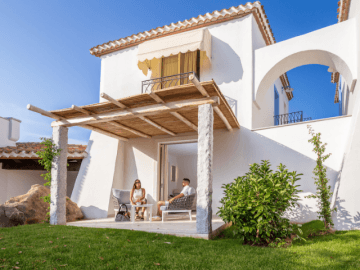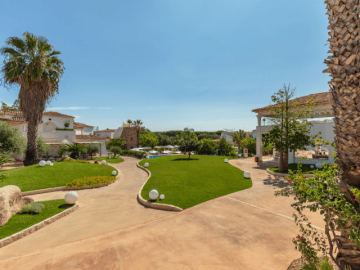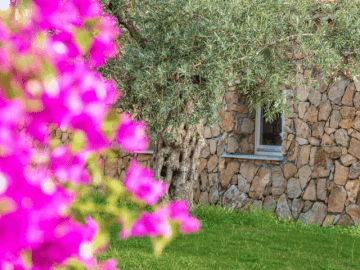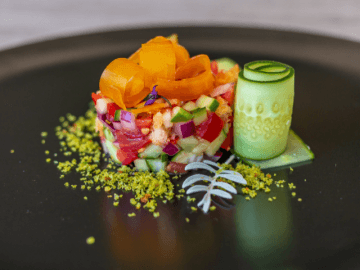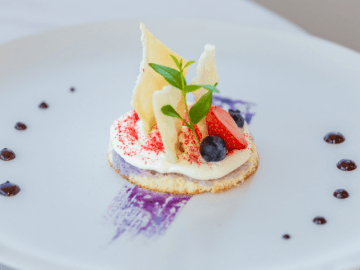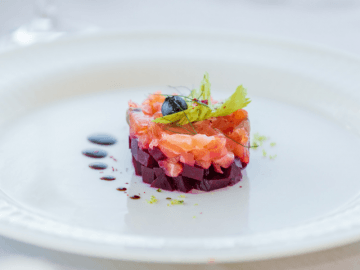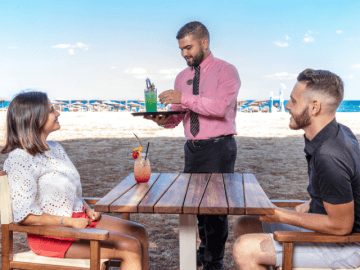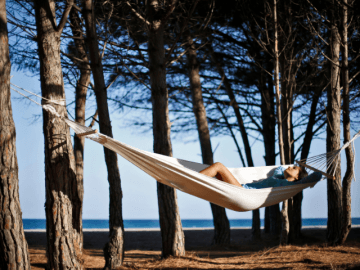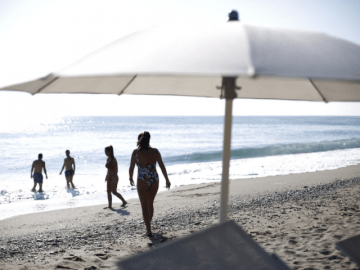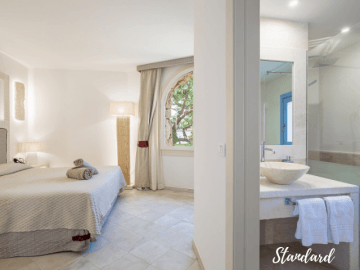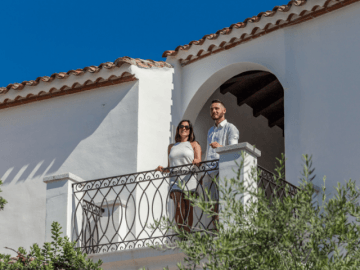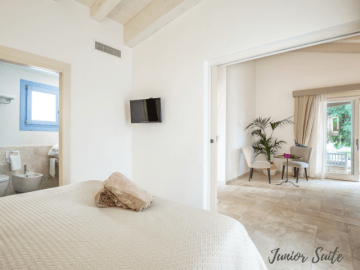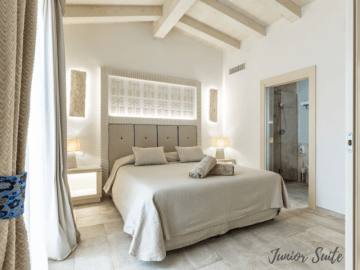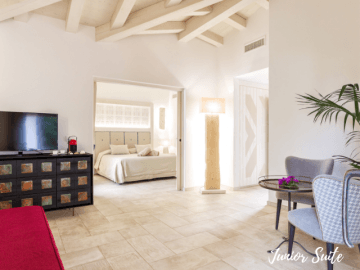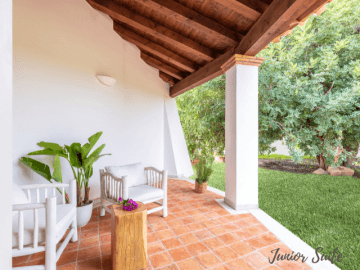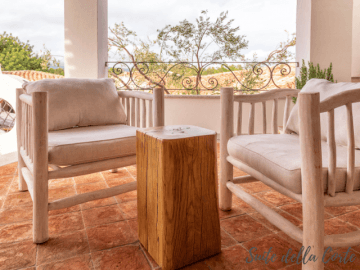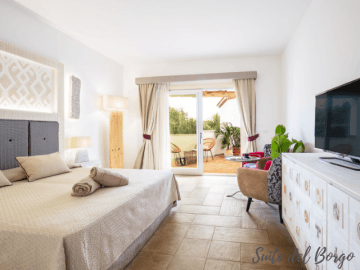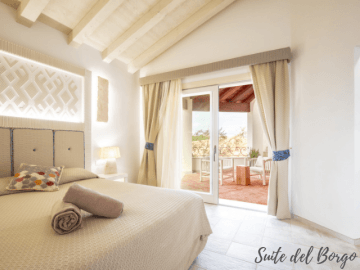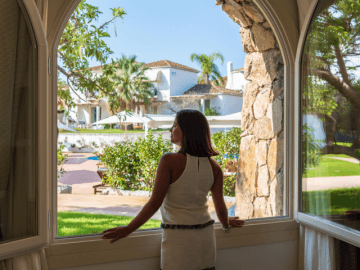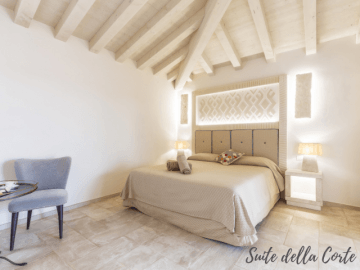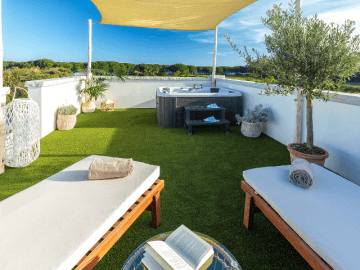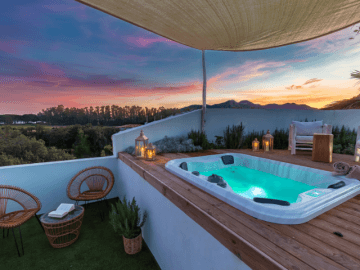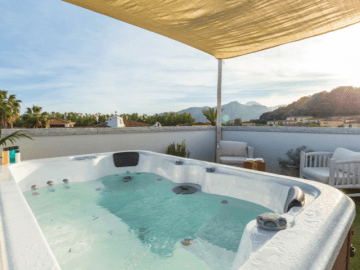 Experience Hotel Corte Bianca
Cardedu
Cardedu is a small village in the province of Ogliastra, at ca. 6 metres from the sea. The coastline consists of beautiful sandy and rocky beaches and is renowned for the presence of red granite cliffs. Popular beaches are for example (from north to south) Foddini, Museddu, Pedra e Pera and Sa Spiaggetta.
In the hilly and wooded landscape you can hike across the mountain Monte Ferro, with a summit of 875 metres.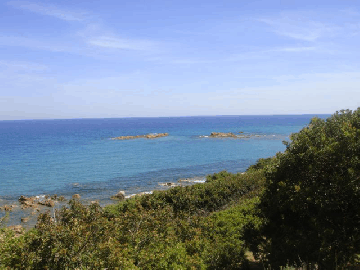 Discover the province of Ogliastra in east Sardinia
In east Sardinia Ogliastra, a province established in 2001 when the number of Sardinian provinces was doubled, stretches from the peaks of the Gennargentu mountain range to the Tyrrhenian sea. Its landscape is varied; the coastline is known for the impressive red cliffs and hidden bays while the inland consists of high rugged mountains. The area is therefore popular among both beach lovers and active travellers alike.
Driving upwards via Baunei, you'll arrive at the high plateau Altopiano di Golgo, where you can explore the spectacular hiking trails. With a bit of luck you get to spot donkeys, horses, cows, wild boars and goats along the way. If a bit of climbing doesn't scare you, we highly recommend descending to the "pearl of Baunei"; the stunning bay of Cala Goloritzè.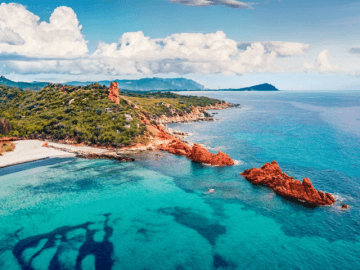 Lees meer
Prices
Rates are per person per night, breakfast included
Arrival: daily
Minimum stay: 1 night

Last Minute offer:
• 20.07 – 24.07: 16% discount
• 25.07 – 27.07: 13% discount
• 01.08 – 06.08: 4% discount
• 07.08 – 09.08: 13% discount
• 10.08 – 16.07: 26% discount (no-refund)
• 02.10 – 05.10: 25% discount
• 06.10 – 12.10: 39% discount

Book your holiday now and get a discount!
• When booking prior to 28.02.2019: 20% early bird discount

Supplements (optional):
• Half board: on request

Experience Hotel Corte Bianca