Galanias Hotel & Retreat ****, Barisardo - Sardinia
Hotel Galanias Retreat is a lovely, intimate hotel in Bari Sardo on the east coast of Sardinia. Its location on a hill grants you a stunning view across the beach of Torre di Bari.
4-star hotel Galanias is located in the hilly landscape in between the mountains and the sea in Bari Sardo. The main building of Galanias Retreat houses a bar and a restaurant with outdoor terrace, where you can enjoy your meals (fixed menu). The accommodation endeavours to serve only "0-kilometre" products coming from the local farmers and fishermen. The pool with Jacuzzi is the heart of the accommodation – the perfect place to relax under the palm and olive trees!
The hotel rooms, decorated in Sardinian style, are either housed in the main building or in one of 2 secondary buildings. All rooms feature air-conditioning, a minibar, flat screen tv, safe and a private bathroom with shower and hairdryer. Some of the superior rooms have sea view as well.
A perfect stay for those...
Hotel Galanias is perfectly suited for travellers looking for a quiet hotel close to the beach in a diverse area.
Accommodation & facilities:
• Parking space
• Air-conditioning
...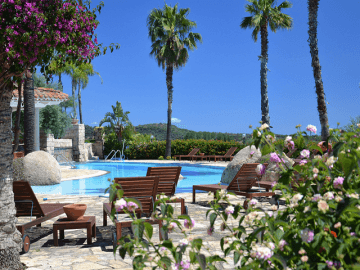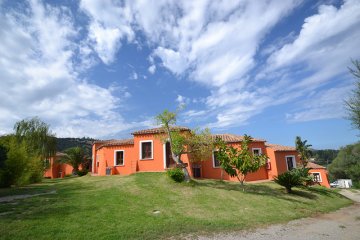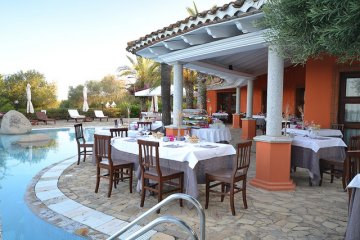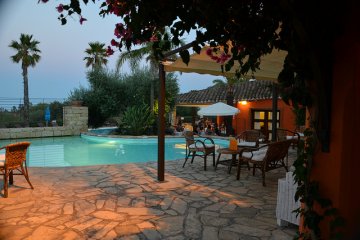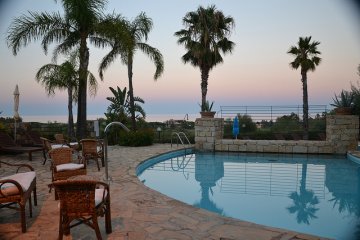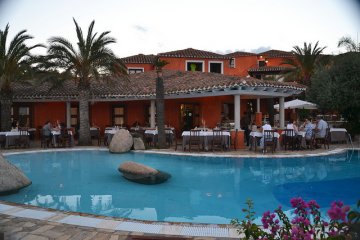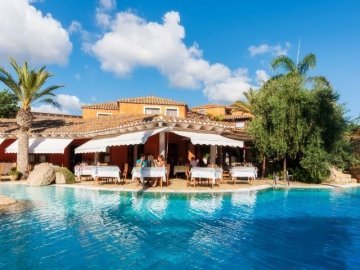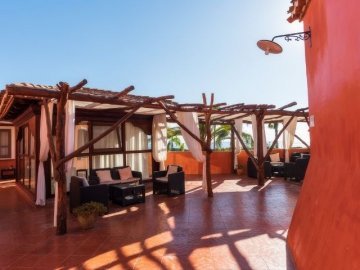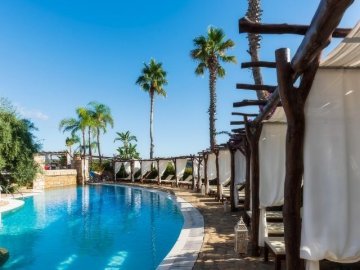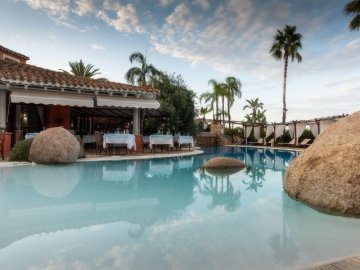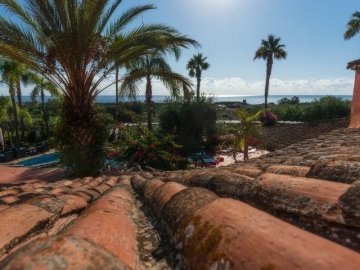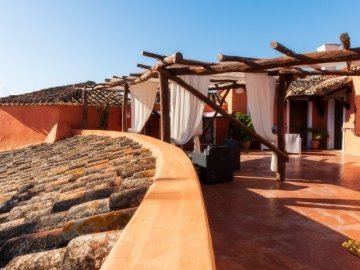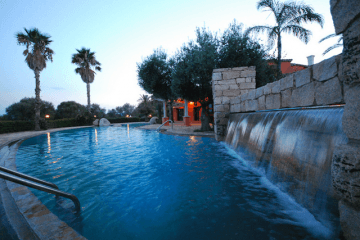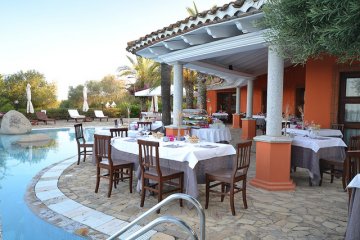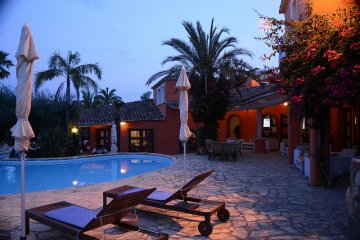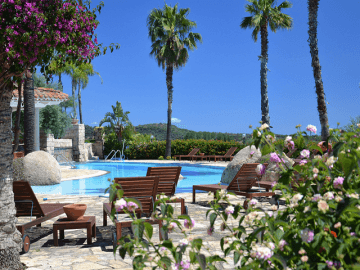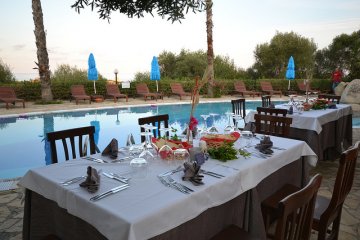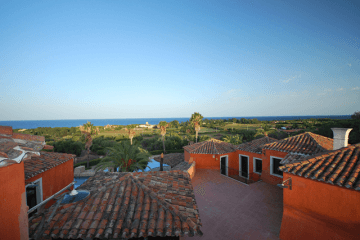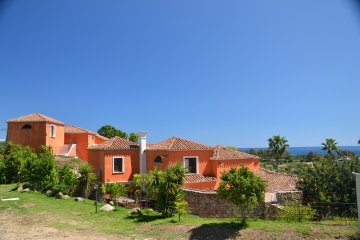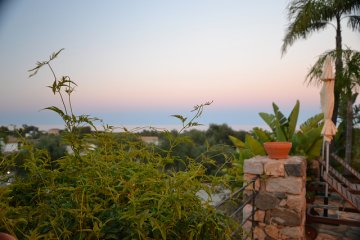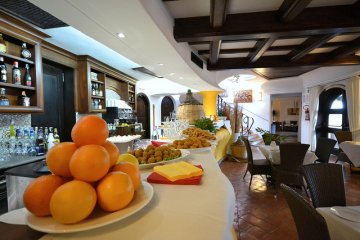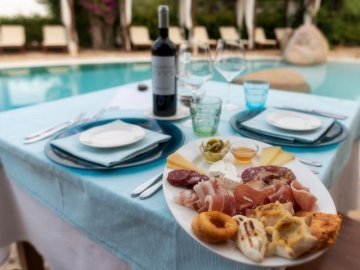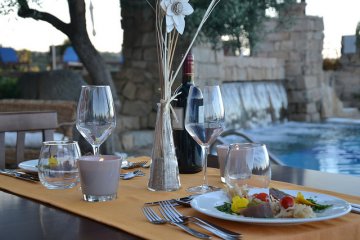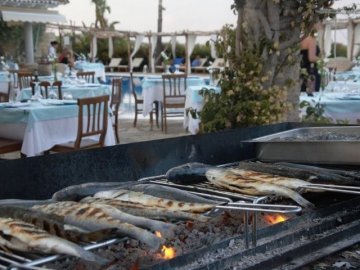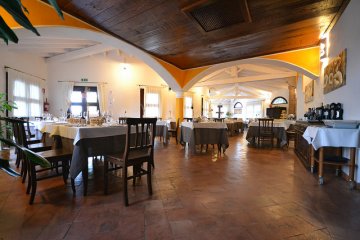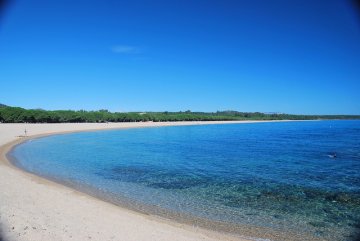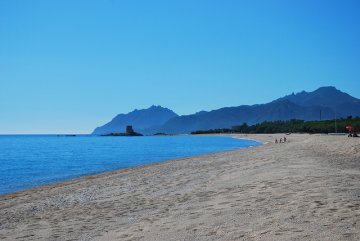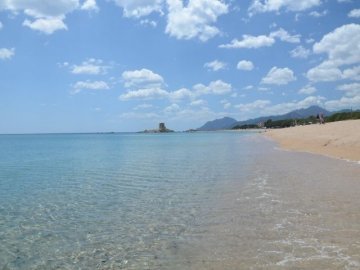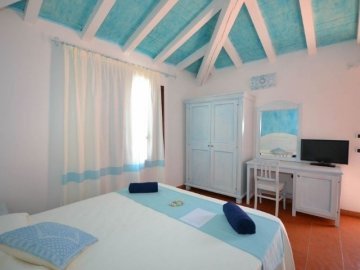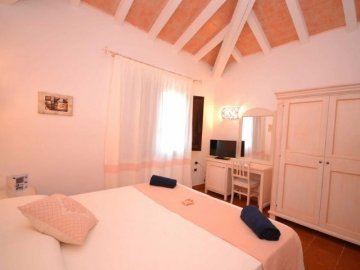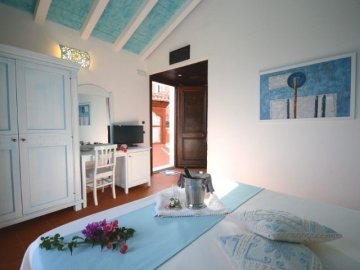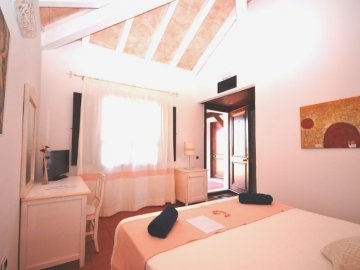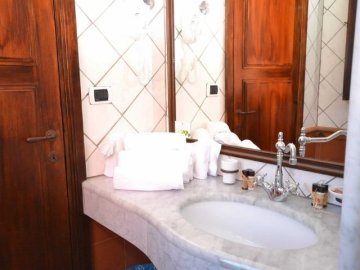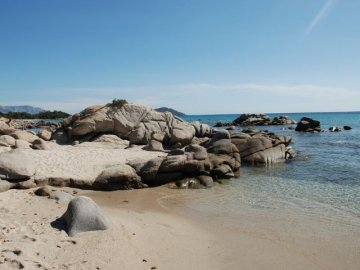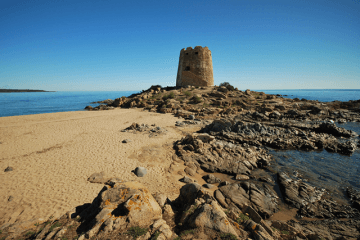 Galanias Hotel & Retreat
Bari Sardo
Bari Sardo is a small village on the east coast of Sardinia. The area bears many traces of its ancient inhabitants; many Nuraghe, Domus de Janas (chamber tombs) and Tombe dei Giganti have been found. Three large Menhirs are situated along the road at ca. 4 kilometres from Tortoli, the biggest of which is called "Sa Limba e Boi", or "ox tongue".
Bari Sardo's church is provided with a rococo bell tower dating back to 1813. The village is known for its linen, tapestries and fabrics.
The name of the neighbouring village Torre di Bari is easily explained; "torre" refers to the 17-century Spanish tower and "Bari" means "swamp".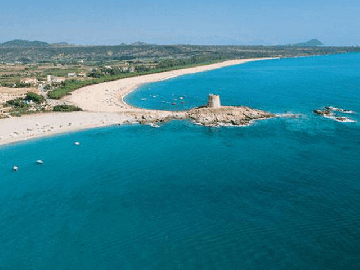 Discover the province of Ogliastra in east Sardinia
In east Sardinia Ogliastra, a province established in 2001 when the number of Sardinian provinces was doubled, stretches from the peaks of the Gennargentu mountain range to the Tyrrhenian sea. Its landscape is varied; the coastline is known for the impressive red cliffs and hidden bays while the inland consists of high rugged mountains. The area is therefore popular among both beach lovers and active travellers alike.
Driving upwards via Baunei, you'll arrive at the high plateau Altopiano di Golgo, where you can explore the spectacular hiking trails. With a bit of luck you get to spot donkeys, horses, cows, wild boars and goats along the way. If a bit of climbing doesn't scare you, we highly recommend descending to the "pearl of Baunei"; the stunning bay of Cala Goloritzè.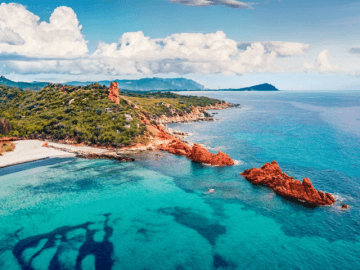 Lees meer
Prices
Rates are per person per night, breakfast included
Arrival: daily
Minimum stay: 3 nights; except for period 10.08 - 17.08 : 7 nights.

Book your holiday at Hotel Galanias now with a discount:
• Until 31.01.2022: 25% discount
• Until 31.03.2022: 20% discount on stays until 30.09.2022
• Until 30.04.2022: 10% discount on stays until 30.09.2022
• Until 31.07.2022: 20% discount on stays from 01.10 to 31.10.2022

Discounts for children:
• 3 - 12 years: 30% discount in 3rd/4th bed

Supplements (optional):
• Half board: € 30 per person per night
• Baby cot: for free
• Small pets: € 20 per night



Alles was perfect!
10,0
Anonymous
Fijn gezellig hotel, goed eten tegen een redelijke prijs
10,0
Petra & Klaas Walda
Professional and friendly staff. Delicious dining in the hotel.
9.0
Anonymous
Mooie inrichting en erg schoon
8.0
Dick en Marianne
Mooi, vriendelijk en lekker uitgebreid eten
9.0
Monique Sluimer
Uiterst vriendelijk, een prettige accommodatie
9.0
Dhr. van der Geer (NL)
Een prettige accommodatie, niets op aan te merken
9.0
R. van der Geer
Boek bij Sardinie 4 all en absoluut doen!
8.0
Dhr. Keij (NL)
De kleinschaligheid van dit hotel is een bijkomende charme
9.0
Anoniem (BE)
Heerlijke plek om tot rust te komen!
9.0
Mw. Draaisma (NL)
Heel mooi eiland met heerlijk eten
7.0
Dhr. van der Zee (NL)
Een soort bio vakantie oord
7.0
Ingrid (NL)