Hotel I Ginepri****, Cala Gonone - Sardinia
I Ginepri is a small slice of paradise in Cala Gonone. During your stay here, you can relax by the pool, enjoy a relaxing day at the beach, rent a boat to explore the stunning coastline of the bay of Orosei or sit down and order a refreshing aperitif in one of the cafes along the boulevard.
Situated at a mere 300 metres from the beach in Cala Gonone, 4-star hotel I Ginepri is a perfect accommodation for a relaxing holiday for couples and families. Kids can play to their heart's content in the pool, playground or on the sports field. The hotel has Wi-Fi and the bar serves refreshing drinks. The accommodation is located near the harbour, where boats depart daily to the most beautiful bays on the east coast and to the renowned Bue Marino caves. You can easily drive to central Sardinia too to explore the enthralling mountain bike trails, hiking routes or cayak your way to the beautiful lakes here.
Spacious and in decorated in a Mediterranean style, the 40 rooms of Hotel I Ginepri all feature air-conditioning, TV, a minibar, safe, private bathroom with hairdryer and a terrace. Apart from the standard single and double rooms, the accommodation offers some triple and quadruple rooms and family rooms (consisting of 2 connected double rooms) as well.
A perfect stay for those...
Hotel I Ginepri is perfectly suited for travellers looking for a well-cared for and child-friendly hotel with pool in a versatile area in Sardinia.
Accommodation & facilities:
• Reception
• Swimming pool
• Lounge
• Ve...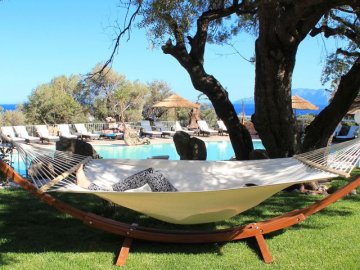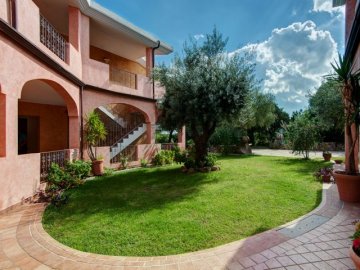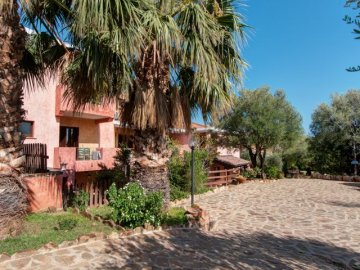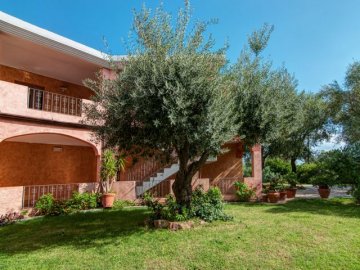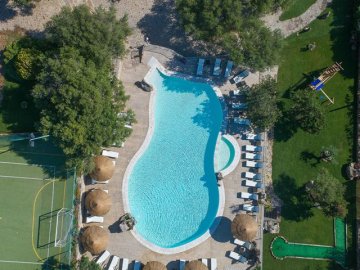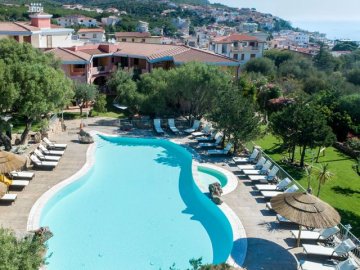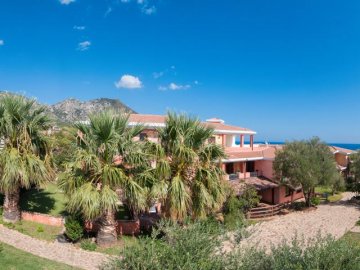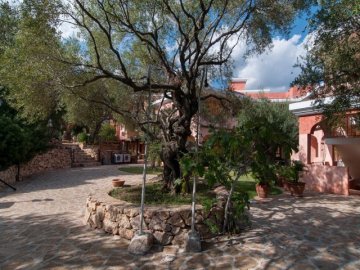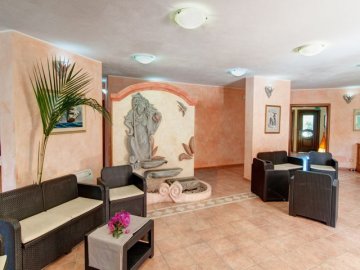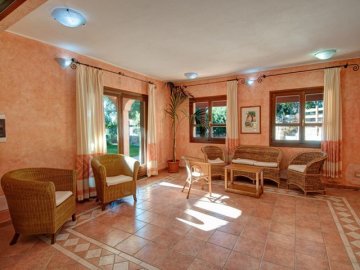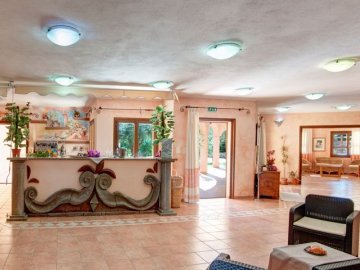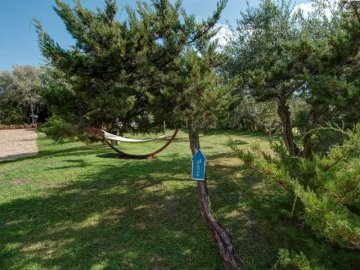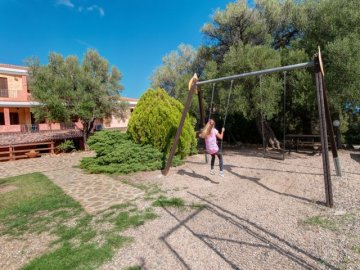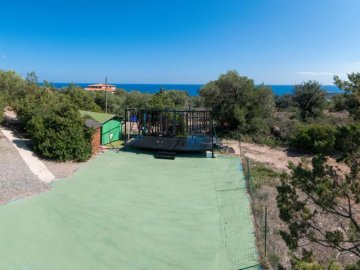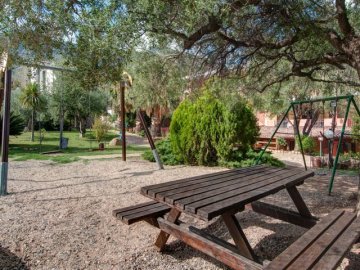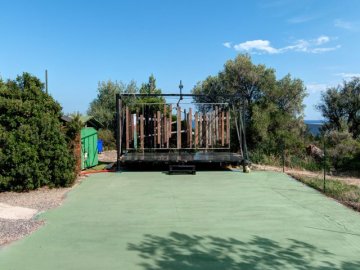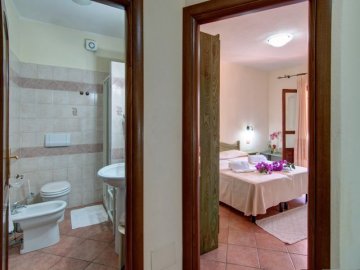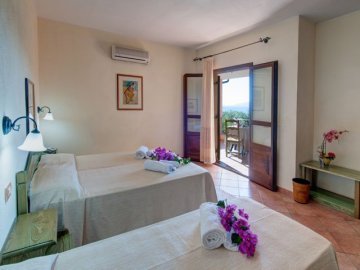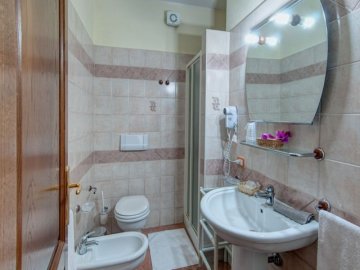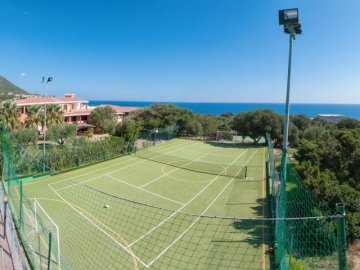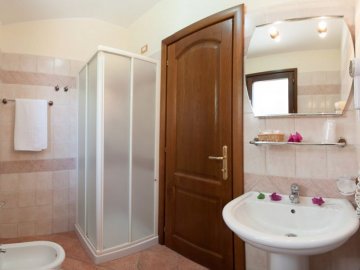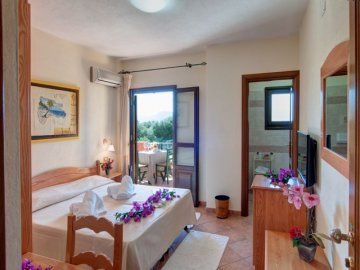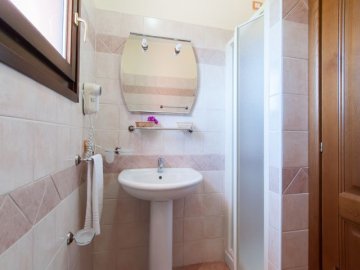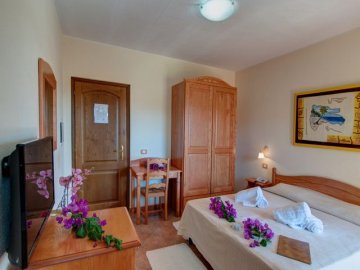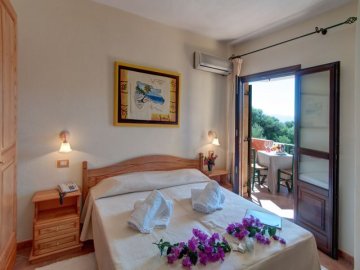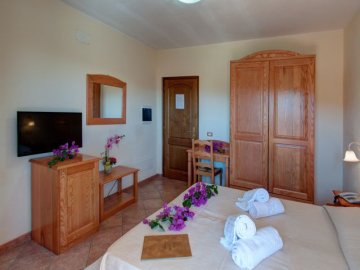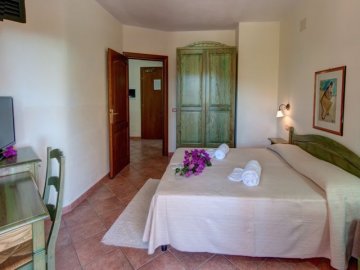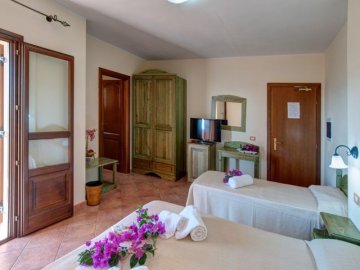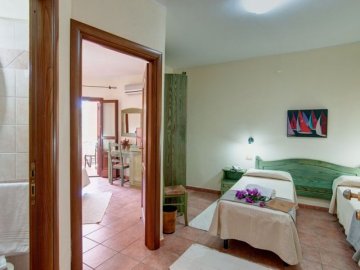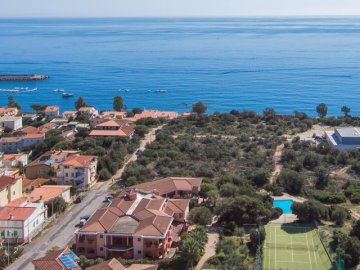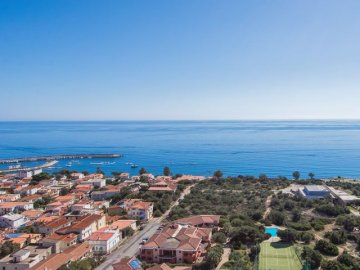 Hotel I Ginepri
Cala Gonone
The lively seaside resort Cala Gonone is located on the east coast of Sardinia in the stunning bay of Orosei. The coastline is renowned for its numerous intimate, idyllic beaches with white pebbles and crystal clear water.
Ferries depart daily from the marina of Cala Gonone to the caves of Bue Marino, where monk seals have been spotted, and to the many stunning bays of Orosei, most of which are only accessible by boat or on foot. We highly recommend visiting some of Sardinia's most beautiful bays, such as Cala Goloritzé, Cala Sisine, Cala Luna and Cala Mariolu.
There are numerous spectacular hiking trails near Cala Gonone as well. One of Europe's largest gorges, Gola di Goroppu, with walls up to 400 metres, and the nuragic village Tiscali are definitely worth a visit. Cala Gonone's Sea Aquarium can show you all about the life in the Mediterranean sea.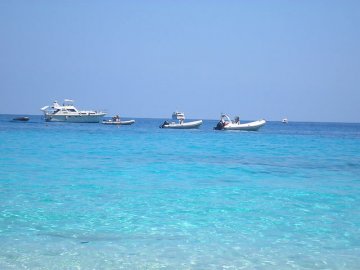 Discover the province of Nuoro in east Sardinia
It's like time has stood still in the versatile province of Nuoro, known for its unique coastline and pristine nature. Nuoro is the least densely populated region of the island. Through the years neither the Romans, Carthaginians nor any other foreign conquerors have succeeded in invading the area, because of which it's been able to develop its own culture. Nowadays Nuoro's unique folklore and traditions are still visible during the local festivities.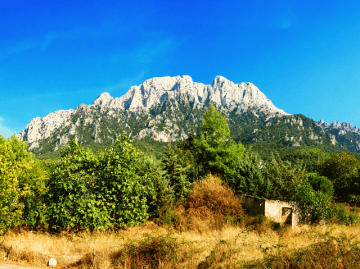 Lees meer
Prices
Rates are per person per night on a half board basis
Arrival: daily
Minimum stay: 2 nights

Book your holiday now and get a discount!
• When booking prior to 28.02.2022: 20% early bird discount
• When booking prior to 31.05.2022: 15% early bird discount
• Bookings between 01.04 and 30.06.2022 with arrival after 22.08.2022 will receive 15% discount

Special offers (cumulative with the early bird offers):
• 5 = pay 4 when staying in the period 12.05-27.05 and 02.10 - 08.10
• 7 = pay 6 when staying in the period 12.05 - 08.07 and 04.09 - 08.10
• 14 = pay 12 when staying in the period 12.05 - 08.07 and 04.09 - 08.10

Supplements (optional):
• Cot 0 - 3 years: € 7.50 per night
• Small pets: € 89 per week

Unterkunft sehr gut, ohne Halbpension buchen
9,0
Ansonsten echt top!
9.0
Frau Schiffer
Nice hotel, friendly staff. quiet even in high season. Meals were delicious, glad we had booked HP.
9.0
Anonymous
Von den 4 Sternen die sich das Haus auf die Fahne schreibt müssen meiner Meinung nach mindestens 2 abgezogen werden
9,0
Anonymos
We spent a great time in this hotel in Cala Gonone
8.0
Linda en Martin