Locanda Sant'Andrea, San Pantaleo - Sardinia
Locanda Sant'Andrea is a 3-star relais de charme in San Pantaleo, a picturesque village on Sardinia's north-east coast surrounded by granite cliffs. During your stay in this intimate boutique hotel you can both relax by the pool and enjoy a stroll through the narrow streets of San Pantaleo. A lovely destination for your next holiday!
Hotel Locanda Sant'Andrea is located within a 20-minute drive from Olbia Airport and within a 10-minute drive from the dreamy beach of Liscia Bianca. The intimate accommodation with pool and solarium is situated in the heart of San Pantaleo, where you can visit the local market on Thursdays. During your stay here we recommend visiting the Giants' grave Coddu Vecchiu, the worldly seaside resorts on the Costa Smeralda and exploring the pristine landscape by mountain bike or during an exhilarating hike. There are numerous beautiful sandy beaches in the area, perfectly suited for snorkeling, diving and windsurfing.
The charming hotel rooms of Locanda Sant'Andrea are decorated by artist Simona Tavassi. The rooms are characterized by serene colours, unique decorations and beautiful paintings. The 12 rooms feature air-conditioning, TV, a minibar and a private bathroom. Several rooms have a private balcony or terrace. When travelling with kids we recommend booking a family room.
A perfect stay for those...
Locanda Sant'Andrea is perfectly suited for travellers looking for an intimate boutique hotel with pool, located within walking distance of the heart of the village, near numerous sights and heavenly beaches.
Accommodation & facilities:
• Parking space
• Restaurant
• Wi-Fi
• So...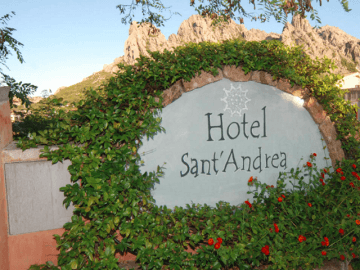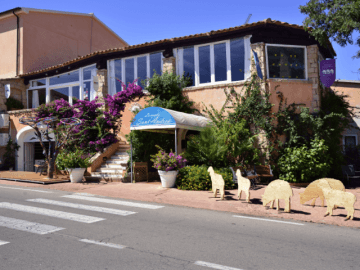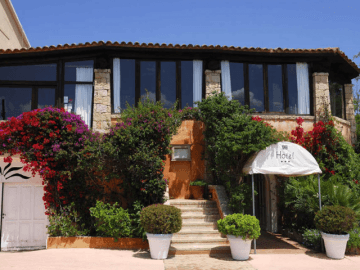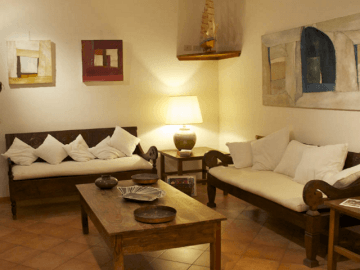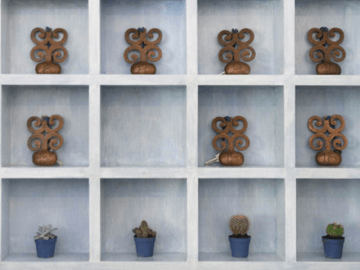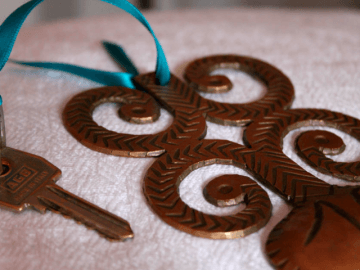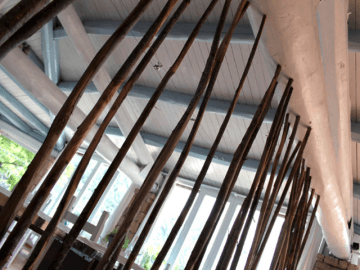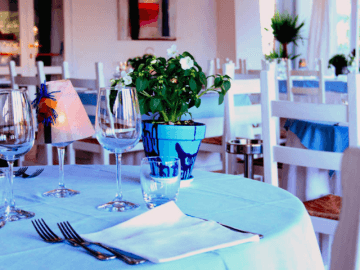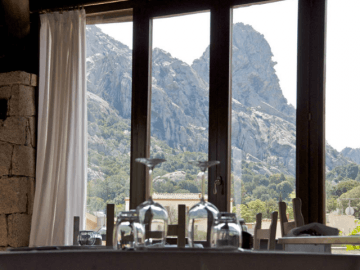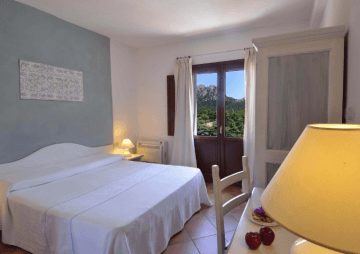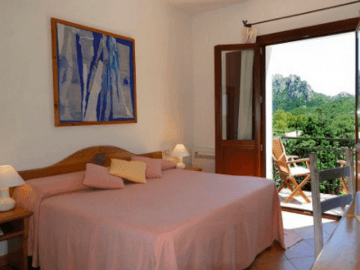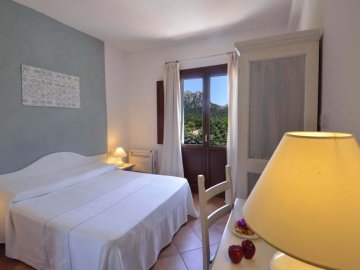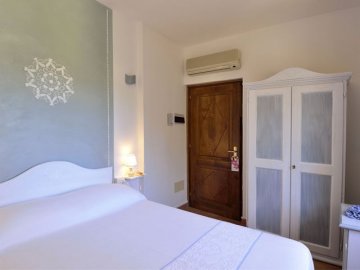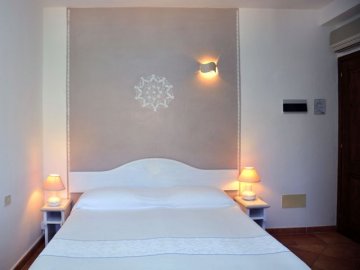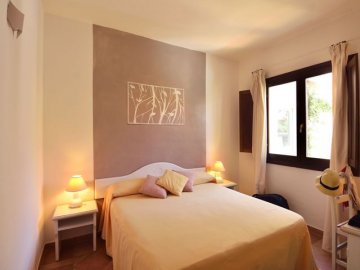 Hotel Locanda Sant'Andrea
San Pantaleo
Up until the 70s San Pantaleo was an unknown mountain village. It transformed into a holiday destination because of the development of the flourishing Costa Smeralda and the foundation of the luxurious resorts and villas in the area and because of the paradise-like beaches and spectacular rock formations in the area, shaped by the wind.
The small village houses so-called "stazzi", traditional Sardinian houses built in granite, used by local shepherds as a stopover or shelter during their journeys. The cosy village has various restaurants and bars.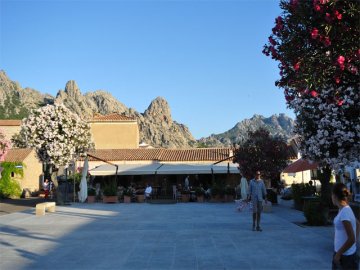 Discover the province of Olbia-Tempio in north Sardinia
Olbia-Tempio is one of the most popular holiday destinations in Sardinia. It's the perfect province for a relaxing beach holiday because of the countless bays and broad sandy beaches here. Its landscape is furthermore characterized by a lush Mediterranean vegetation and impressive rocks. The province is an international crossroads for numerous visitors, thanks to the international Olbia-Costa Smeralda Airport and Olbia's marina, where ferries from Genoa, Livorno, Piombino and Civitavecchia arrive daily.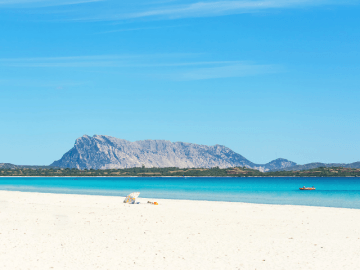 Lees meer
Prices
Rates are per person per night, breakfast included
Arrival: daily
Minimum stay: 1 night


Hotel Locanda Sant'Andrea
Prima kamer, vriendelijke service, ontbijt was echter in een café
7,0
Anoniem
Gastvrij, ruime kamers, in het hotel was zelf geen mogelijkheid om te ontbijten
7,0
Jeroen Oosterhof
Sehr zuvorkommender Service, Parkticket und Handtücher für Strand gratis
10,0
Het uitzicht op de bergen was mooi, zeker bij ondergaande zon
7,0
M. Gravemaker
Genoten van het gezellige zwembad, de gemoedelijke sfeer en een superbediening aan de receptie
8,0
Kristien
In een drukker gebied maar heerlijk hotel. Misten wel een balkonnetje.
8,0
Bianca
Klassiek gebouw dat smaakvol is ingericht
8,0
Gijs
Hartelijke ontvangst, gezellig zwembad en omgeving
9,0
Anoniem
De ligging ervan maakt dit tot juist de plek waar we nog graag een keer naar terug willen
8,0
Tanja
Geweldig en gevarieerd
9,0
Marielle
Super lief ontvangen met koffie en zelfgemaakte taart
9,0
Klerk
Prettig hotel in een leuk dorp!
9,0
Jan en Elly