Hotel Parco degli Ulivi****, Arzachena - Sardinia
The beloved Parco degli Ulivi, an authentic country hotel with pool, is located in the beautiful area near Arzachena in north Sardinia. This strategically located accommodation is surrounded by centuries-old olive trees. From here both the beach and the city centre are within easy reach.
The 4-star hotel Parco degli Ulivi is located at just 2,5 kilometres from the city centre of Arzachena and at 6 kilometres from the popular village Cannigione. It consists of 3 country houses built in wood, stone and granite. These materials and the handmade decorations will make sure every guest experiences the Sardinian tradition and ambiance.
The Parco degli Ulivi estate consists of 30 hotel rooms divided over 3 villas. The centuries-old olive trees here will ensure your privacy. The rooms have been decorated in a rural, traditional style. All comfortable rooms feature a private terrace or balcony, air-conditioning, central heating, flat screen TV, dvd and cd player and a minibar. The bathroom is provided with a hairdryer. At Parco degli Ulivi you can book a standard or deluxe room or a spacious 4-person suite.
After a day filled with cultural activities in the area near Arzachena or a sportive day at the beach at Cannigione, Parco degli Ulivi is a lovely hotel to come home to. You can relax in or by the hotel's pool with hydro massage or at the bar with a tasty aperitif after an eventful day. At night you can book a table in the hotel's excellent restaurant that has a panoramic outdoor terrace, where the creative chef will make sure you enjoy the delicious local dishes.
A perfect stay for those...
Parco degli Ulivi is perfectly suited for families and couples looking for a base to enjoy a diverting holiday with beautiful beaches, cultural sights and sportive activities within reach! Parco degli Ulivi is a very nice hotel to stay in for a couple of nights during a round trip across the island as well.
Accommodation & facilities:
• Parking space
• Reception
• Lounge with ...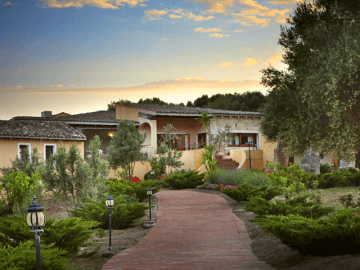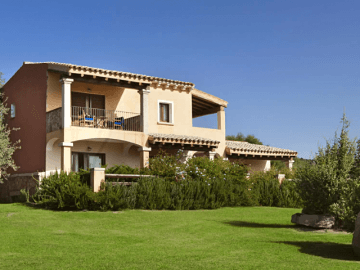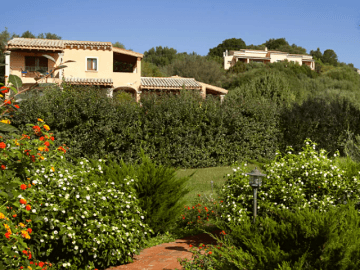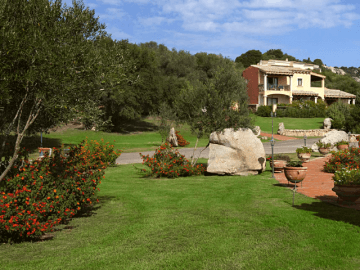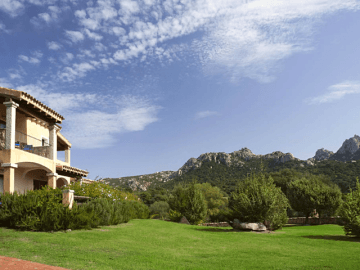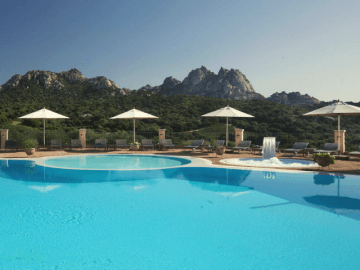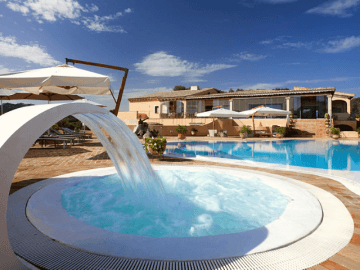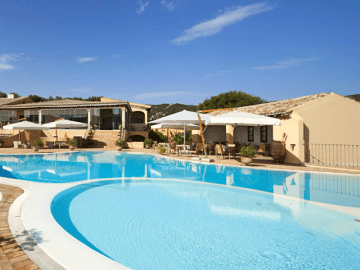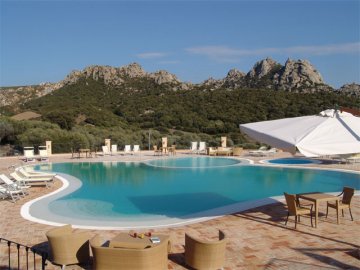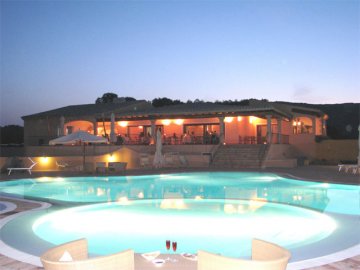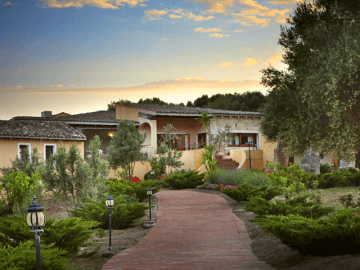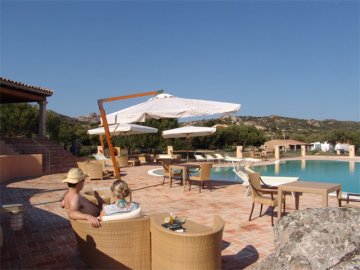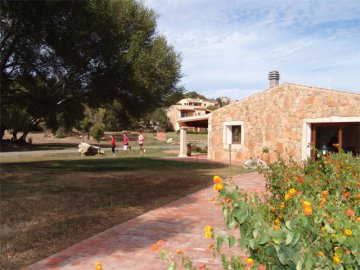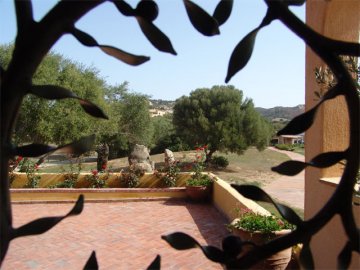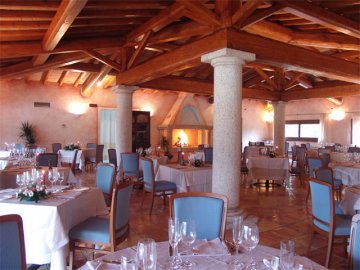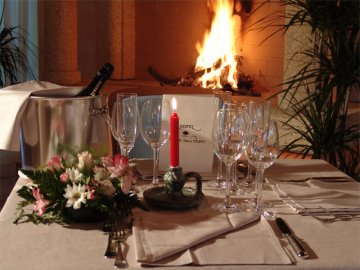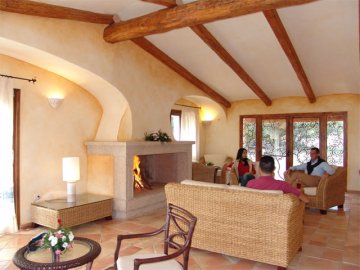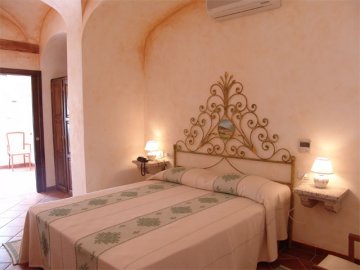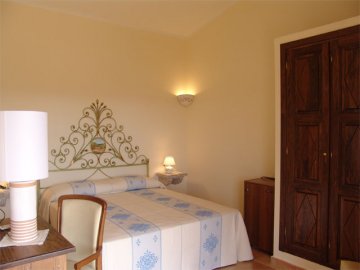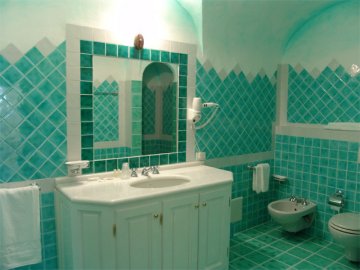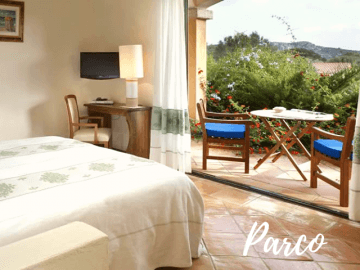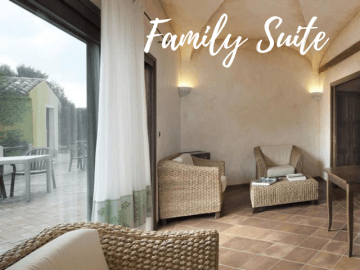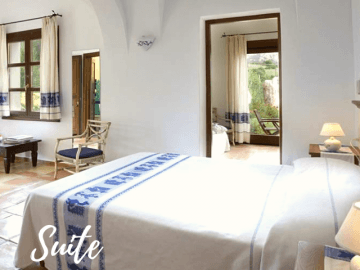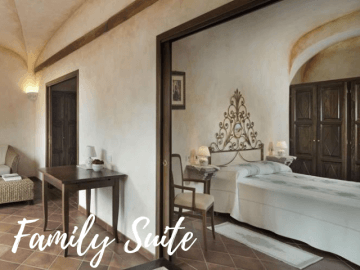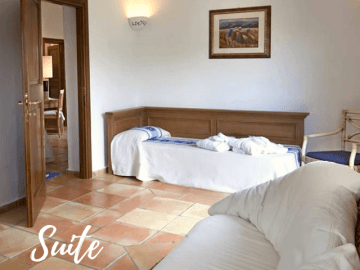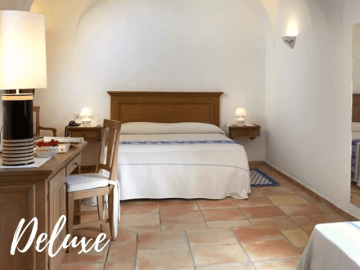 Hotel Parco degli Ulivi
Arzachena
Arzachena is located in north-east Sardinia, at ca. 25 kilometres from Olbia, in the area known as the Gallura region. The territory of the commune of Arzachena stretches for a surface area of around 228 m², including a spectacular coastline of approximately 80 kilometres characterised by countless bays and beaches. When visiting this area, neighbouring the famous Costa Smeralda, you'll be surprised by the many impressive rock formations. The region was known by the Romans as "Turibulum", after a mushroom-shaped rock which nowadays is the symbol of the town.
The area is known for the presence of "stazzi", rectangular houses in Sardinian granite, consisting of 1 or 2 rooms, originally used by shepherds as a stopover or shelter on their journeys. Through the years most of them have been transformed into houses or agriturismi.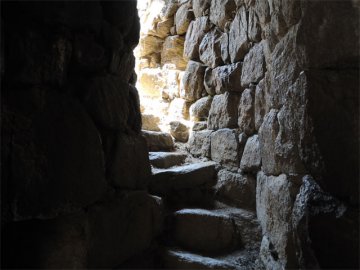 Discover the province of Olbia-Tempio in north Sardinia
Olbia-Tempio is one of the most popular holiday destinations in Sardinia. It's the perfect province for a relaxing beach holiday because of the countless bays and broad sandy beaches here. Its landscape is furthermore characterized by a lush Mediterranean vegetation and impressive rocks. The province is an international crossroads for numerous visitors, thanks to the international Olbia-Costa Smeralda Airport and Olbia's marina, where ferries from Genoa, Livorno, Piombino and Civitavecchia arrive daily.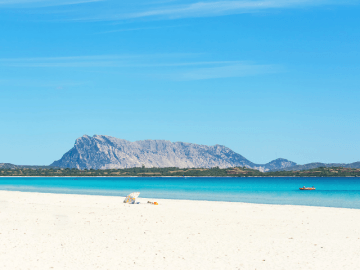 Lees meer
Prices
Rates are per person per night, breakfast included
Arrival: daily
Minimum stay: 1 night; except in the period 10.08 - 17.08: 7 nights

Book your holiday now and get a discount!
• When booking prior to 31.01.2022: 25% early bird discount
• When booking prior to 31.03.2022: 20% early bird discount
• When booking prior to 30.04.2022: 10% early bird discount on a stay in the period 30.09.-15.11.2022
• When booking prior to 31.07.2022: 20% early bird discount on a stay in the period 01.10 - 15.11.2022
• Stay 7 = pay 6: valid for all arrivals before 30.04.2022 (cumulative with early bird discounts)

Supplements:
• Half board: € 45 per adult per day; € 32 per day for children under 12 years
• Pets: € 15 per day
• Cot 0 - 2 years: free of charge

Extrem schöne gepflegte Anlage! Super Zimmer sehr gutes Frühstück! Wir hätten dort gerne noch mehr Zeit verbracht.
10,0
Anoniem
Uitstekend
9,0
C. Kegelaers
Zeer mooi resort, erg vriendelijk, goede locatie voor excursies
9,0
Anoniem
Wonderful, fun, friendly people. I'm in love with that island!
10.0
Caroline (NL)
Prachtig hotel
9.0
Carolien
Tophotel
10.0
Bossers Geert
Ik vond jullie geweldig. Na 1 telefoontje al met zo'n goed reisvoorstel komen!
10.0
Edith en Menno
Beautiful country, great food and lots to see.
8.0
Dhr. Tervoort (NL)
Nice people and beautiful island with many opportunities
9.0
Mevr. Kapteijns
Excellent service in Hotel Parco degli Ulivi
7.0
Dhr. Oltmans (NL)
Prachtig, voor herhaling vatbaar
9.0
Mevr. Hamelrijck (BE)
Prima vakantie!
8.0
Dhr. Engelmeers (NL)
Excellent Resort in a lovely village
10.0
Dhr. Daamen (NL)
Magnificent domain, excellent restaurant, but a little aloof
7.0
Dhr. Boey (BE)
Mooi gelegen hotel, lekker eten en goede wijn
9.0
Familie Maris (NL)
Een prima locatie!
9.0
Dhr. van Kilsdonk (NL)
We gaan zeker nog eens terug naar dit resort!
10.0
Mevrouw Pouwels (NL)
Wonderful weather, beautiful coasts and good restaurant
9.0
Dhr. Janssens (NL)
Het was een prachtige vakantie!!! Een echte aanrader.
10.0
Mevr. Van Santberghe (BE)
Ga een keer naar Sardinië voor een mooie vakantie
8.0
Luc Bakker (NL)
Leuk hotel, prachtig park en erg vriendelijk
9.0
M. Karmiggelt (NL)
Mooie uitvalsbasis, wij gaan zeker terug :-)
8.0
A. Hoogenboezem (NL)
Fantastic and small hotel where you really do feel like a valued guest!
9.0
Lennart Schroer, Wageningen (NL)