Hotel San Teodoro ****, San Teodoro - Sardinia
Looking for a beautiful, modern hotel for your next holiday in Sardinia? The minimalistic hotel San Teodoro with pool is located near the lively San Teodoro, close to the beautiful La Cinta beach in north-east Sardinia.
The 4-star hotel is located near San Teodoro in the beautiful province of Olbia-Tempio. This modern and comfortable accommodation is the perfect base for a relaxing holiday. The hotel has an outdoor pool, tennis court and wellness centre, where you can book a massage or various beauty treatments. The modern Mariposa Lounge Bar serves refreshing drinks. The stunning sandy beach of La Cinta, where you can rent lounge chairs and parasols, is just 3,5 kilometres from the accommodation. Hotel San Teodoro has a shuttle service to the centre of San Teodoro and to the beach as well.
Hotel San Teodoro has 77 rooms; 55 Classic rooms accommodating up to 4 guests, and 21 Elegant double rooms. The basic Classic rooms overlook the garden or parking lot. The comfortable Elegant rooms are located near the garden or the tennis court. The rooms have a private balcony or terrace and they feature Wi-Fi and air-conditioning.
A perfect stay for those...
Hotel San Teodoro is perfectly suited for travellers looking for a modern hotel in a tranquil area, near the lively San Teodoro on Sardinia's beloved east coast.
Accommodation & facilities:
• Reception 24/7
• Lounge bar
• Pool bar
...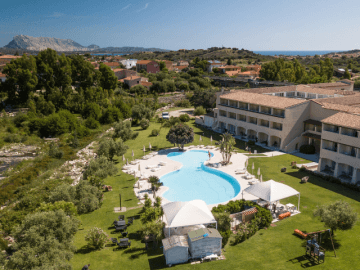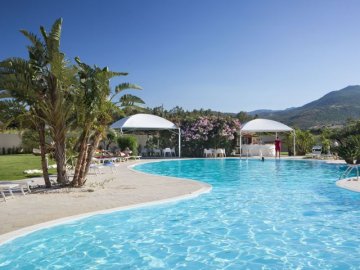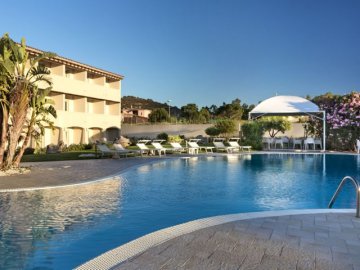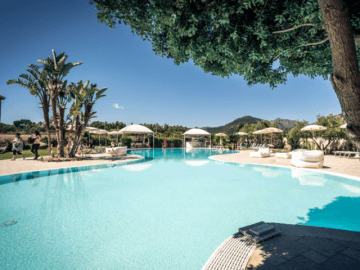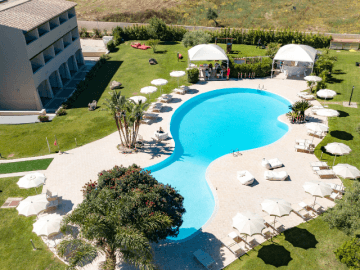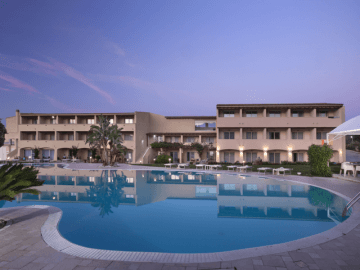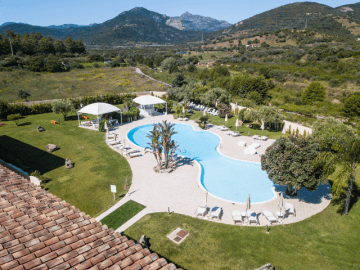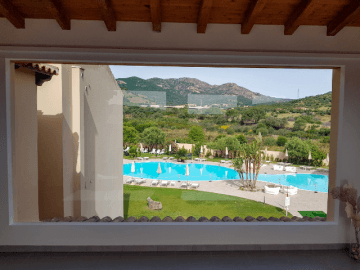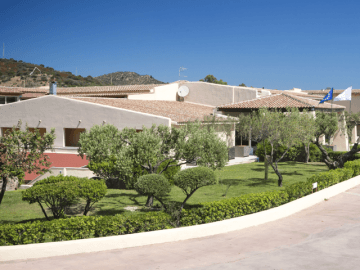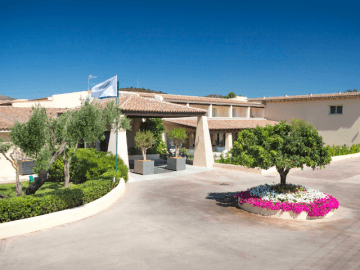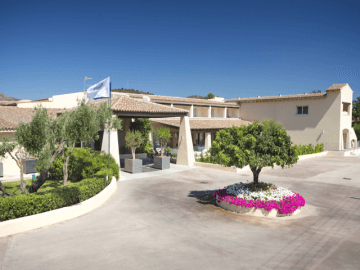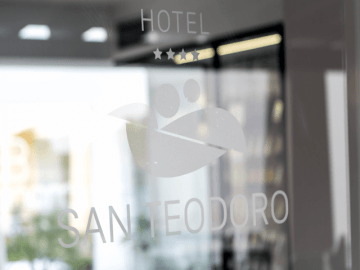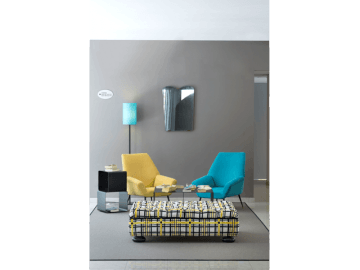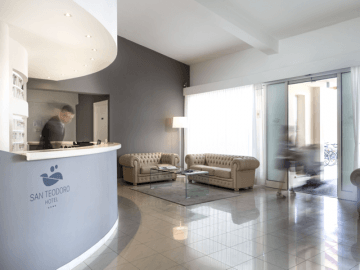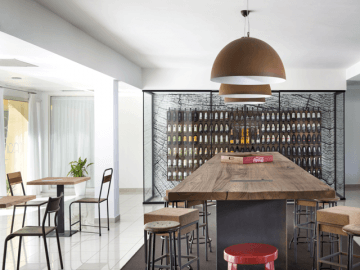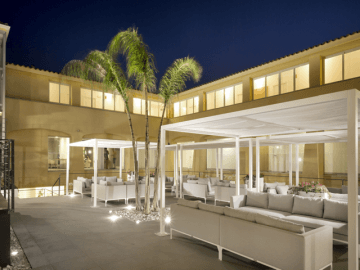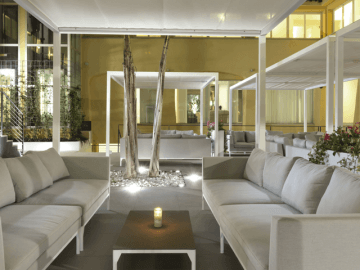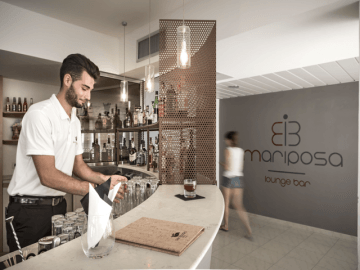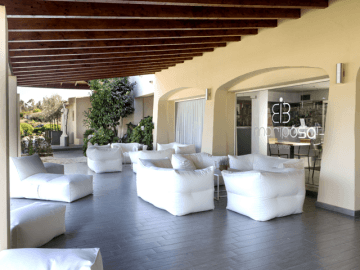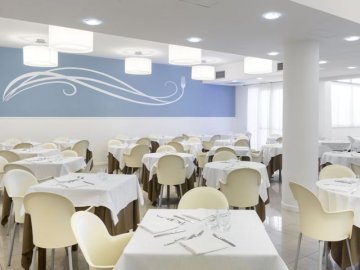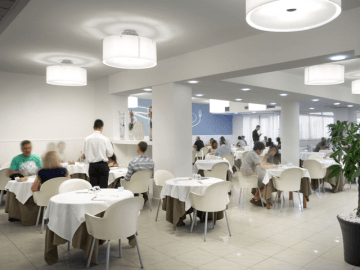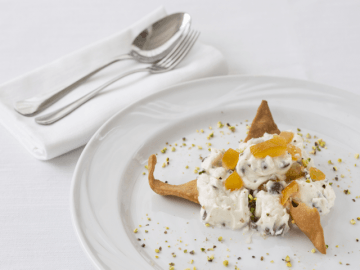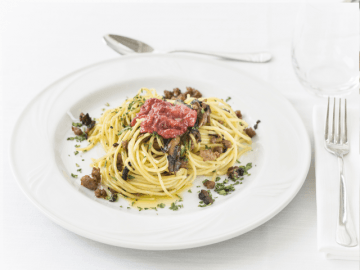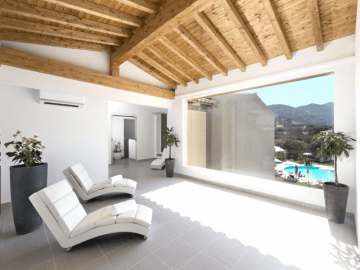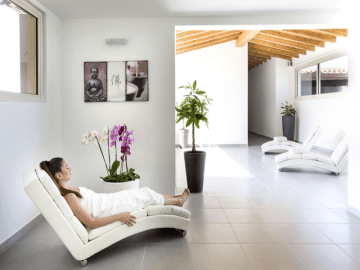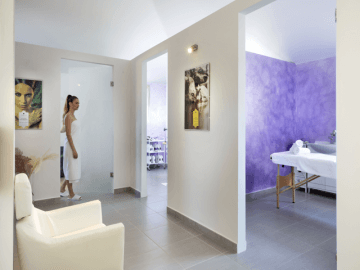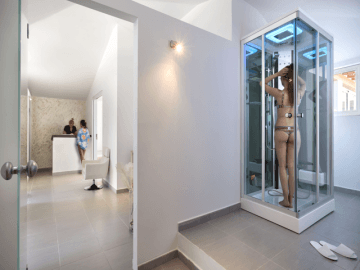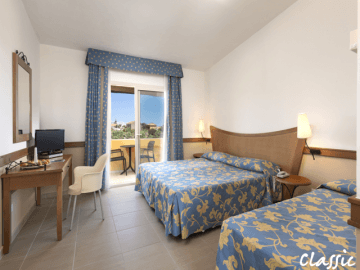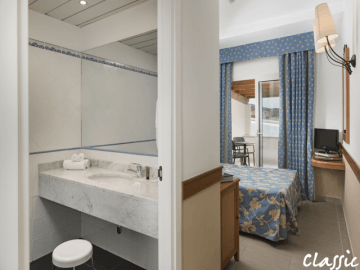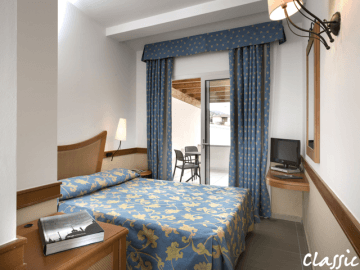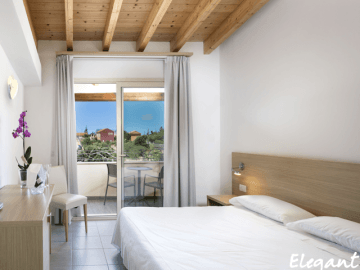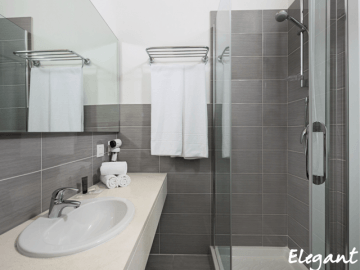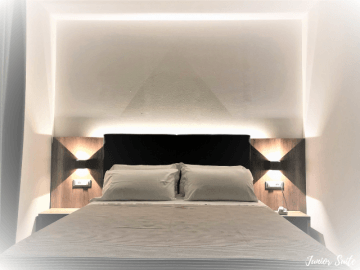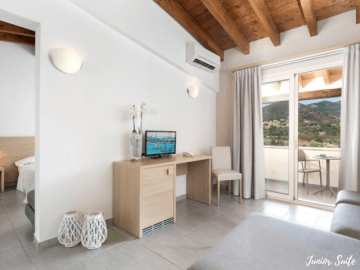 Hotel San Teodoro
San Teodoro
San Teodoro is a popular seaside resort located at ca. 25 kilometres from Olbia's harbour and airport. There are many shops, restaurants, bars and clubs and during the high season there's a night market as well.
The coastline of over 30 kilometres is characterised by countless bays and beaches. One of the most beloved beaches is La Cinta, at ca. 5 kilometres from San Teodoro, popular among adolescents and families with kids. North of San Teodoro you'll find Loiri Porto San Paolo, a lovely small seaside town overlooking the island of Tavolara, which is accessible by boat.
We recommend visiting the beautiful beaches of Capo Coda Cavallo, Lu Impostu and Ottiolu. The 200-hectare swamp Stagno di San Teodoro, where many bird species reside, is definitely worth a visit too.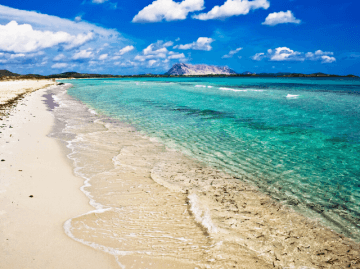 Discover the province of Olbia-Tempio in north Sardinia
Olbia-Tempio is one of the most popular holiday destinations in Sardinia. It's the perfect province for a relaxing beach holiday because of the countless bays and broad sandy beaches here. Its landscape is furthermore characterized by a lush Mediterranean vegetation and impressive rocks. The province is an international crossroads for numerous visitors, thanks to the international Olbia-Costa Smeralda Airport and Olbia's marina, where ferries from Genoa, Livorno, Piombino and Civitavecchia arrive daily.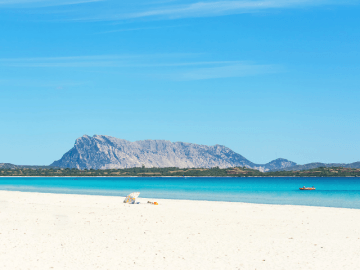 Lees meer
Prices
Rates are per person per night, breakfast included
Arrival: daily
Minimum stay: 1 night, 7 nights in the period 24.07 - 20.08

Book your holiday now and get a discount!
• 30% early bird discount on stays when booking prior to 31.01.2021
• 25% early bird discount on stays when booking prior to 31.03.2021
• 15% early bird discount on stays when booking prior to 30.04.2021
• 10% early bird discount on stays when booking prior to 31.05.2021
• Stay 7 = pay 6 nights
• Stay 14 = pay 12 nights

Options
• Cot (0 – 3 years): €22.50 on request,-per day
• Extra bed: 20% reduction
• High Chair: €20 on request,-per day
• Room with pool view: €32,-per day
Very noisy
6.0
S. Verheijen