Hotel Villa Belfiori***, Torre dei Corsari - Sardinia
Family hotel Villa Belfiori, an intimate hotel with pool and stunning sea view, is located on the Costa Verde in west Sardinia, far away from the masses. The hotel's comfortable rooms are just a 100 metres from the shingle beach Caletta.
Hotel Villa Belfiori overviews impressive cliffs and is located near many beautiful bays, such as Capo Pecora and Capo Frasca. There a small shingle beach within walking distance of this basic, homely accommodation with garden and pool. Breakfast and dinner are served on the terrace in front of the hotel during the warm summer days if the weather allows.
The intimate 3-star hotel has 8 standard and superior double rooms. An extra bed can be placed on request to house a 3rd or 4th guest. Most rooms overlook the bay and the high dunes of Piscinas. All rooms feature a private bathroom with shower, air-conditioning and a terrace.

A perfect stay for those…
Villa Belfiori is the perfect hotel for guests in search of a small, familiar accommodation in a tranquil area near the sea.
Accommodation & facilities:
• Parking space
• Reception
• Restaurant...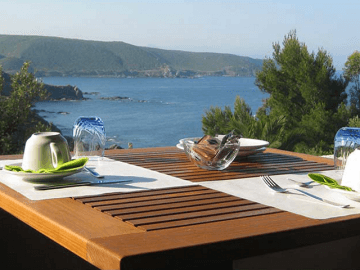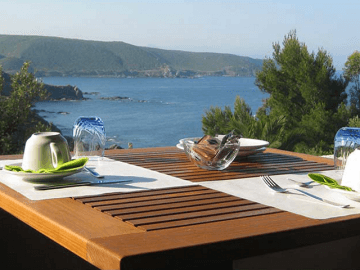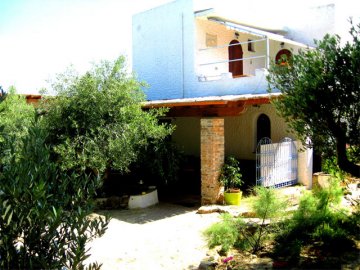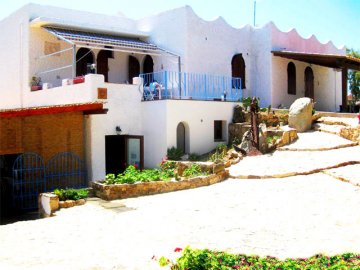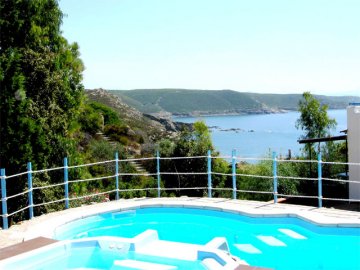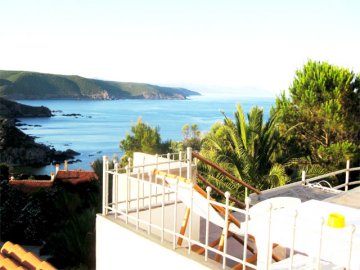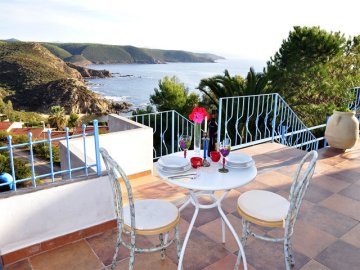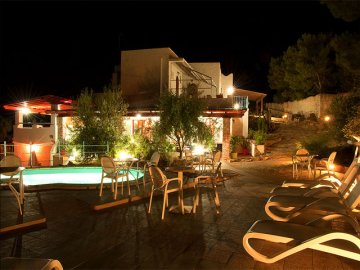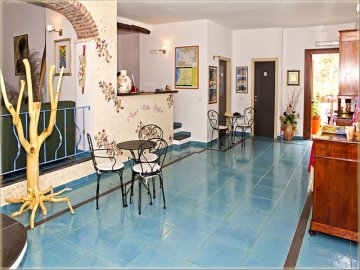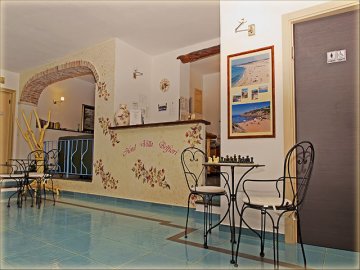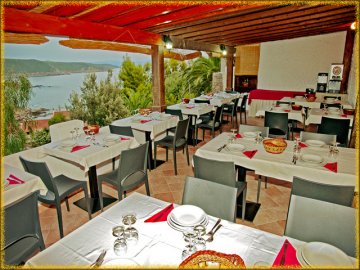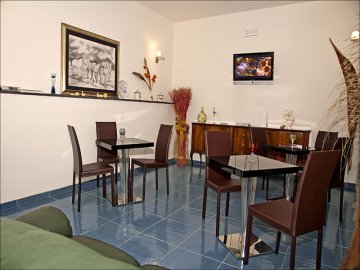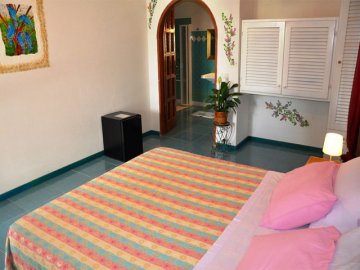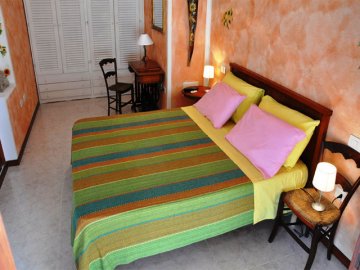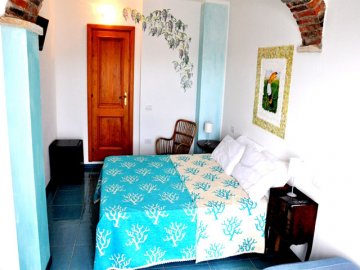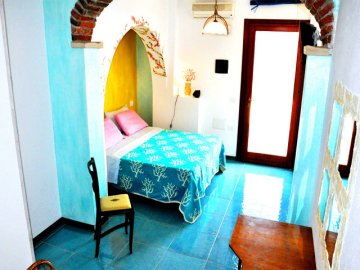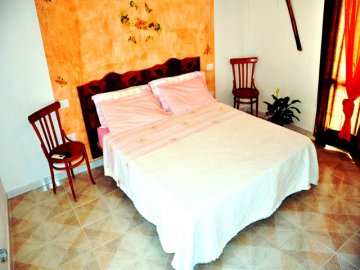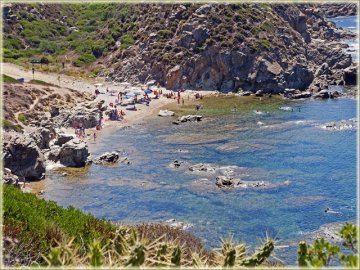 Hotel Villa Belfiori
Torre dei Corsari
Even during the summer months the secluded Torre dei Corsari remains a fairly quiet village. There are several restaurants in the area, as well as a small supermarket. The coast is characterised by alternating shingle and sandy beaches.
Another beautiful coast in the area is the one near Piscinas, with sahara-like dunes. The sand dunes, reaching up to 60 metres, hide a beautiful crystal clear sea. The entire area is also known as the Costa Verde.

Discover the province of Medio Campidano in south-west Sardinia
Along the west coast of Sardinia, in between the provinces of Carbonia-Iglesias and Oristano, the province of Medio Campidano was established from a section of the province of Cagliari. Its capital is Sanluri. The province is named for the protected Campidano plane, called Parco Regionale del Monte Linas – Orrida – Marganai.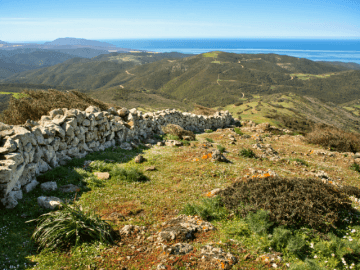 Lees meer
Prices
Rates are per person per night, breakfast included
Arrival: daily
Minimum stay: 2 nights in low season; 3 nights in high season

Supplements:
• Half board: on request
• Cot: € 8 per night
• Extra bed for children 3-10 y.: on request
Eigen terras bij de kamer was fijn. Douchecel erg krap. Lekker eten.
7,0
Karin
Dit hotel geeft niet de charme van Sardinië weer
6,0
Anoniem
Mooie maar wat chaotische plek
7.0
Hans Bosch
Did not meet our expectation
4.0
Claudia Vermeulen
Wederom upgrade ivm Honeymoon, boek bij Sardinia4all en absoluut doen!
8.0
Dhr. Keij (NL)
Prachtig uitzicht, zeer mooie kamers
8.0
Dhr. B Motmans
Ons minste adres van de vier
4.0
Mevr. Wyffels (BE)
Prima verblijf om de buurt te verkennen
7.0
Dhr. van 't Klooster
Prachtig uitzicht op de baai & heerlijk gegeten
7.0
Dhr. van der Zee (NL)
Super mooie ligging...fijne grote kamer met airco. Vriendelijke familie...
8.0
Fam. van der Linden
Goed verzorgd hotel
10.0
Anoniem (NL)
Verdemare... mooiere maar betere locatie
7.0
Dhr. Jonker (NL)