Villa Las Tronas Hotel & SPA*****, Alghero - Sardinia
The luxurious 5-star hotel Villa Las Tronas offers a royal stay just a few metres from the city centre of vibrant Alghero, where you can enjoy utter indulgence with a stunning view across the sea and the Capo Caccia cliffs.
Up until the 40s Villa las Tronas used to be the Sardinian holiday address of the Italian royal family. Nowadays the hotel has been transformed into a beautiful accommodation where its classic style and modern comfort have been combined effortlessly. When staying at this villa you'll enjoy wellness and relaxation at a stunning location near the sea and the city centre of Alghero.
Hotel Villa las Tronas has 25 hotel rooms, divided into standard rooms overlooking the garden or sea and Suites, some of which are provided with a private terrace. All rooms feature a classic interior with luxurious antique decorations. Every room has air-conditioning.
Apart from a spacious 2-hectare park, Villa Las Tronas has various intimate corners from where you can enjoy the spectacular view or where you can curl up with a good book. This SPA hotel has both an outdoor saltwater pool surrounded by lounge chairs and an indoor pool, sauna, steam bath, Kneipp parkour and fitness room. A beauty treatment or massage can be booked on site. This hotel is opened all year round and is perfect for a romantic wellness weekend in the winter.
At night the chef will surprise you with culinary delights in Villa Las Tronas' restaurant. After an aperitif at the bar, dinner is served by candlelight with soft classical music in the background.

A perfect stay for those...
Villa Las Tronas is the perfect accommodation for travellers looking for utter luxury in Alghero. After a day of exploring its surroundings, you'll come back to an oasis of peace and wellness.  
Accommodation & facilities:
• Parking space
• Restaurant
• Bar
• S...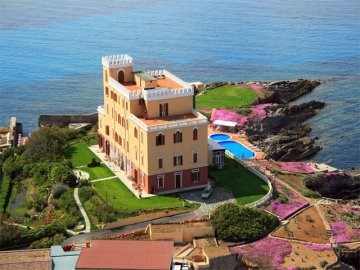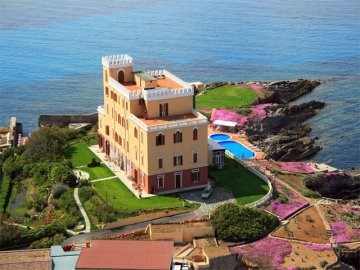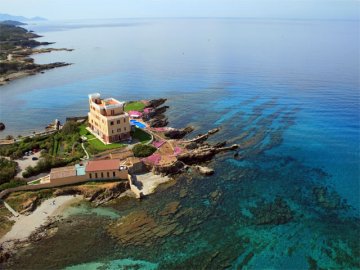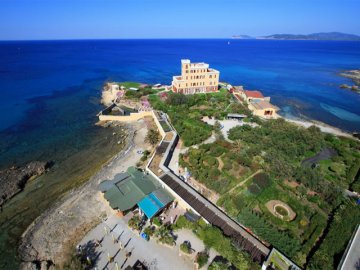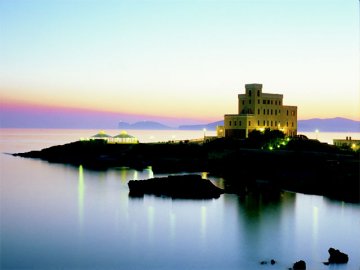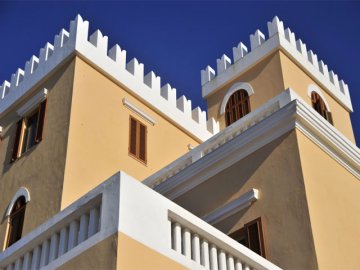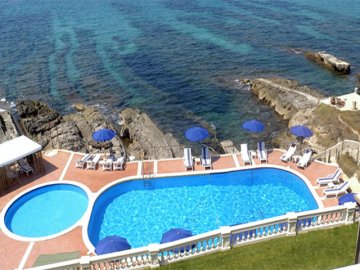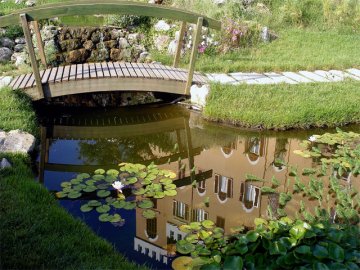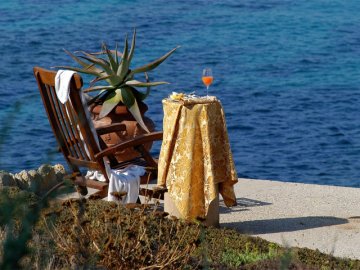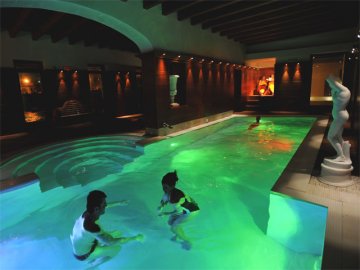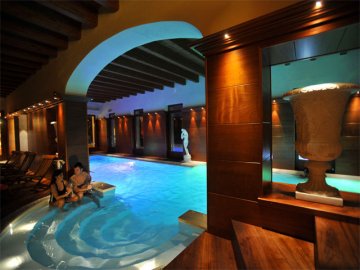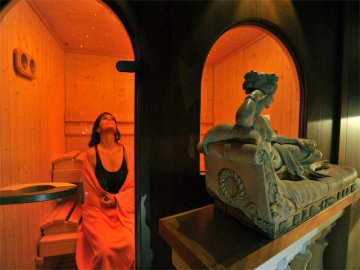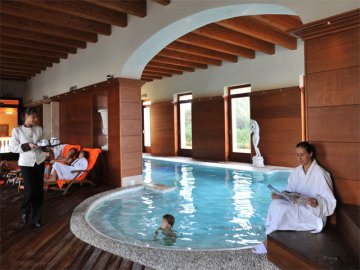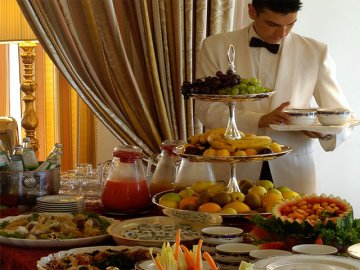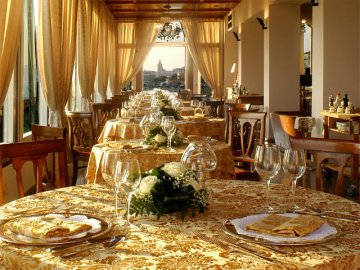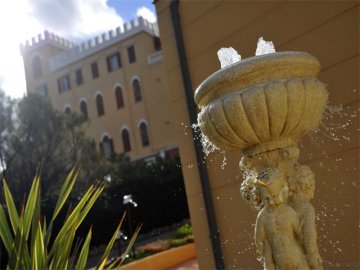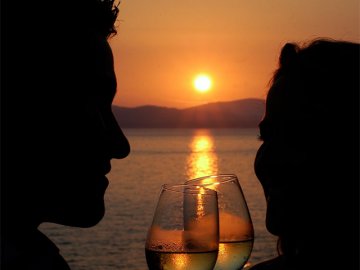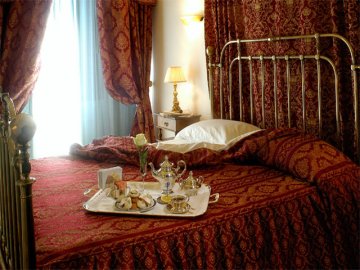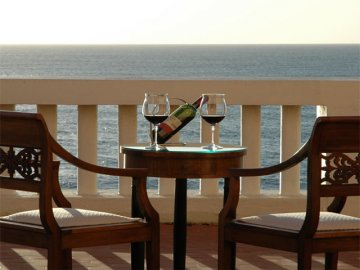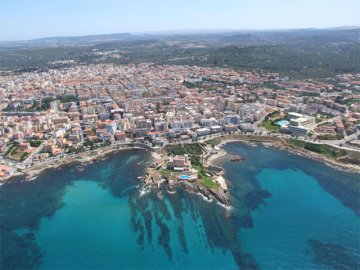 Villa Las Tronas Hotel & Spa
Alghero
The medieval Sardinian-Catalan coastal town Alghero, located in the north-west of Sardinia, dates back to 1102, when the nobel Doria family built a castle there. In the same period, this family also built a castle in
Castelsardo
. In the year 1353 the Spaniards seized power in Alghero, leaving many traces behind which are still visible today. The palazzos, city walls and defence towers are built in a Spanish style. The bilingual street names in both Catalan and Italian still reflect the proud heritage after more than 300 years of domination.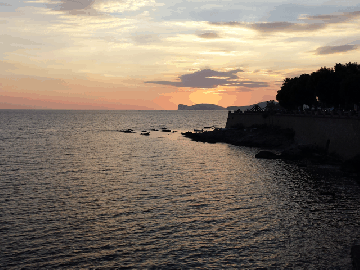 A cosy town on the northwest coast of Sardinia
The city is popular among tourists all year round. Its ideal location near the sea and within a 15-minute drive from Fertilia, Alghero's airport, makes for a perfect holiday destination. The old town consists of a maze of narrow cobbled alleys, decorated with laundry hanging out to dry on drying racks and makeshift clothes lines tied from balcony to balcony. In the city centre you can enjoy a stroll along the various piazzas with restaurants, bars, cafes and ice cream parlours or relax on the shaded terraces cooled by a fresh sea breeze. Don't forget to visit the well-known Neptune caves during your holiday in Alghero!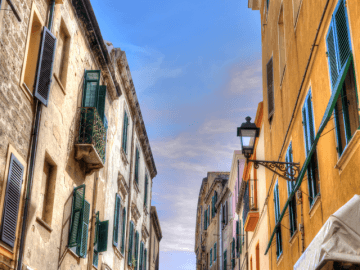 Capo Caccia, Grotte di Nettuno and Aragosta
Since Alghero is located on the "Riviera del Corallo", the "Coral Coast", most boutiques have various coral ornaments for sale. At night, as the sun sets behind cape Capo Caccia, the city is bathed in a beautiful orange light. At this time of night we recommend taking a walk along the boulevard and the harbour to one of Alghero's restaurants to enjoy the delicious seafood dishes. Don't forget to try the local specialty, "Aragosta alla Catalana" (lobster). Don't even forget to visit the well-known Neptune caves during your holiday in Alghero!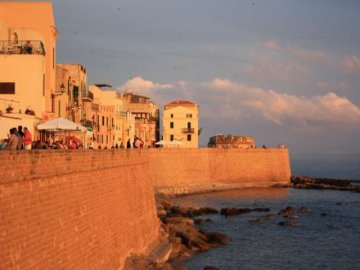 Discover the north-western province of Sassari
The province of Sassari is a fairly well-known province, due to the presence of the Fertilia Airport near Alghero which draws in many a tourist. Its eponymous capital, whose city centre consists of numerous narrow alleys, has a rich history. Villages such as Alghero, Stintino and the picturesque seaside town Castelsardo are the main highlights in the area, although the capital Sassari, which has been extensively renovated over the past years, is definitely worth a visit too.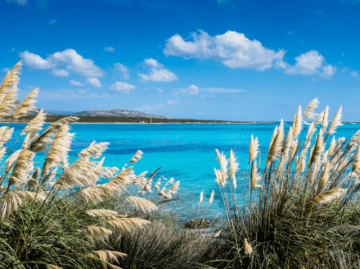 Lees meer
Prices
Rates are per person per night, (Italian) breakfast included.
Arrival: daily
Minimum stay: 1 night

Supplements:
• 3rd bed or cot: € 70 per night

Villa Las Tronas Hotel & Spa
Schitterend gelegen op een klip
8.0
Co Vredenburg (NL)
Heerlijk verblijf in Alghero
9.0
Petra (NL)