Hotel Il Faro di Molara, Porto San Paolo - Sardinia
Cosy, small hotel in front of the sea in a small port town in the north-east of Sardinia with large, clean rooms and affordable prices.
This small hotel with only 34 rooms is located in the middle of the coastal town, which is quite lively in summer. In the evenings you can stroll around town and enjoying restaurants and street cafes. In the off-season, however, it is rather tranquil. The Hotel Il Faro di Molara is our tip for a decent, strategically perfect hotel to get to the beach on foot, stroll along the coast or to explore the north of the island by car. With the intercity bus you can reach the port city of Olbia in no time at all.
All rooms in the hotel are located on the ground floor or can be reached by elevator on the first and second floors. The standard rooms with a double bed or two single beds do not have a balcony, the comfort rooms are always located on the 1st or 2nd floor with a balcony and offer the option of adding a 3rd or 4th bed to a family room. All rooms are equipped with air conditioning, TV, safe, minibar, hairdryer.
Oh how cute is Porto San Paolo - the small port town south of Olbia not only offers a great location and a beautiful, long beach with golden-yellow sand and crystal clear water, the former fishing village is also the starting point for one of the most beautiful excursions in Sardinia. The mighty mountain ridge of Tavolara, which emerges mightily from the floods off the north coast of Sardinia, is an island - and the smallest kingdom in the world at that. A small excursion boat takes you to the self-proclaimed kingdom of Tavolara, which is ruled by His Majesty Tonino Bertolini, in twenty minutes. Hiskingdom covers little more than wonderfully shallow sandy bays, fantastic restaurants, the small family cemetery of the noble house and a spectacular climbing path.
A perfect stay for those...
Great place to stay close to town and beach and also suitable for a round trip. Also ideal for flexible travellers or motorcyclists who can park their two-wheelers in the garage.
Hotel:
• Restaurant
• Bar
• Parking garage (fee)
• Wi-Fi / WLAN
...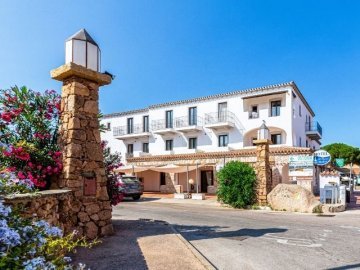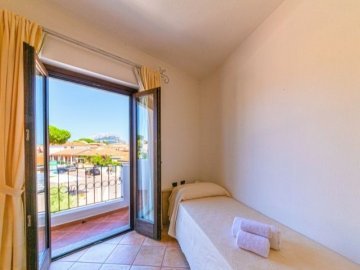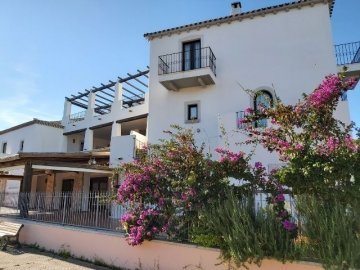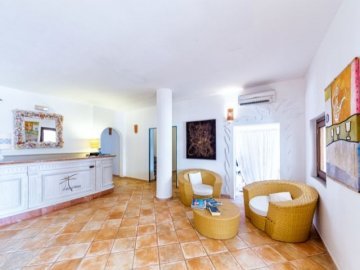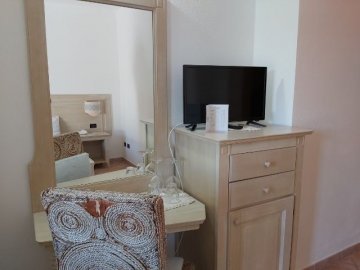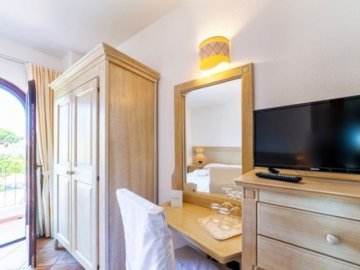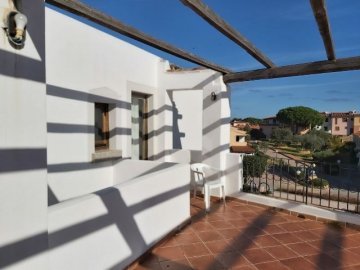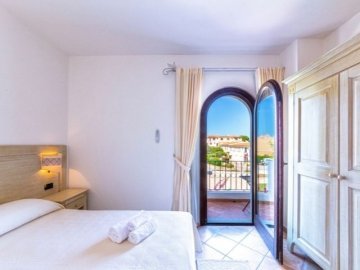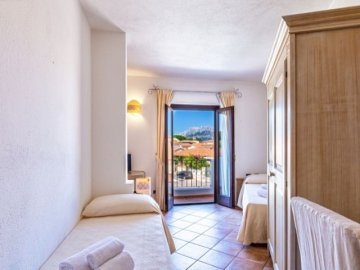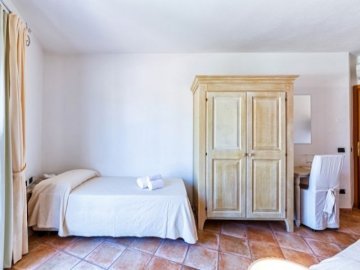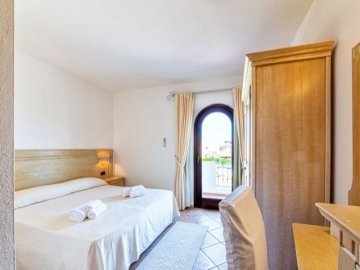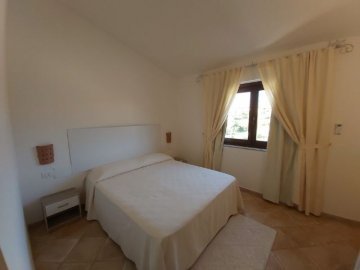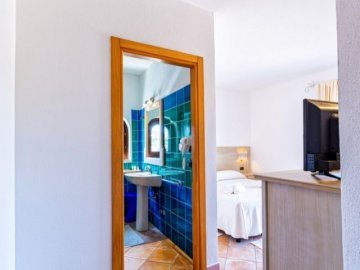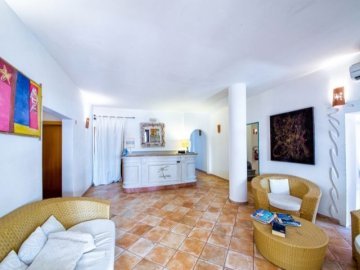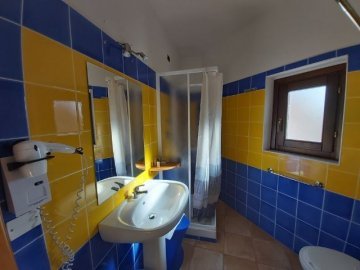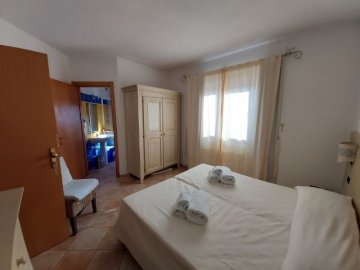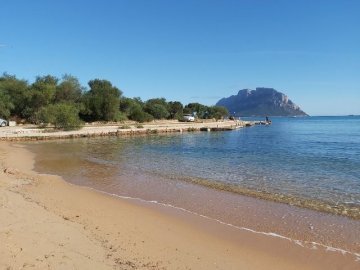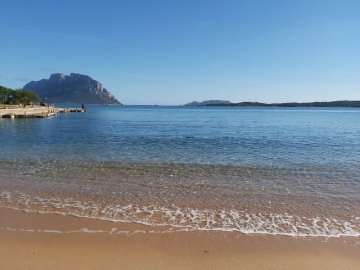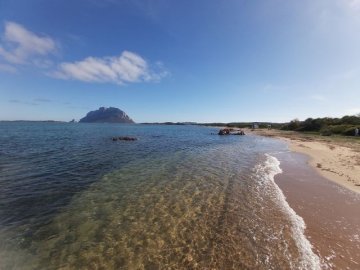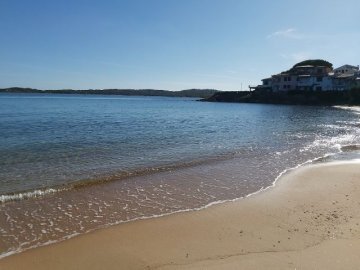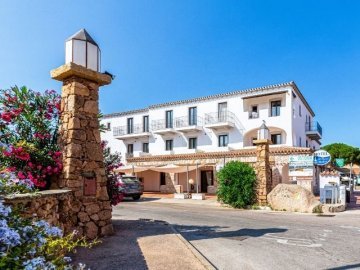 Hotel Il Faro di Molara
Porto San Paolo
Porto San Paolo is located in the province of Olbia-Tempio in the Loiri region, one of the most fascinating areas along the Sardinian coast. Situated in front of the island Tavolara this village is a strategic starting point for a discovery of the famous Costa Smeralda. Besides the popular villages in the area, such as Porto Cervo, Baja Sardinia, San Pantaleo and Golfo Aranci, the islands of Caprera and La Maddalena are worth a visit as well.
If you're looking for the perfect place to spend a relaxing day on the beach, we recommend visiting the lively Porto Taverna, Capo Coda Cavallo, Brandichi (also known as Tahiti) and Lu Impostu.
Alternatively, you can take the ferry from Porto San Paolo to Tavolara, where the high cliffs of over 560 metres will surprise you. Afterwards, take a refreshing dive and snorkel in the clear water near Spiaggia Spalmatore.
There's a PADI diving school in Porto San Paolo.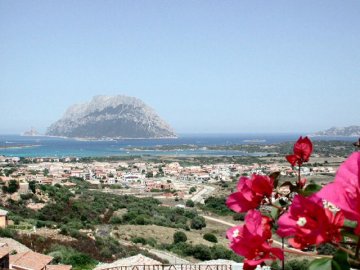 Discover the province of Olbia-Tempio in north Sardinia
Olbia-Tempio is one of the most popular holiday destinations in Sardinia. It's the perfect province for a relaxing beach holiday because of the countless bays and broad sandy beaches here. Its landscape is furthermore characterized by a lush Mediterranean vegetation and impressive rocks. The province is an international crossroads for numerous visitors, thanks to the international Olbia-Costa Smeralda Airport and Olbia's marina, where ferries from Genoa, Livorno, Piombino and Civitavecchia arrive daily.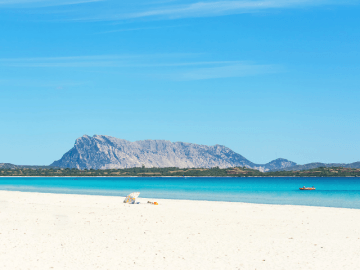 Lees meer
Prices
he rates are per person per night including breakfast.
Arrival: daily
Minimum stay: 2 nights
Book your holiday at Hotel Il Faro di Molara now with a discount!
• Until 31.01.2022: 20% early booking discount
• Until 28.02. 2022: 15% early bird discount
• Until 30.04.2022: 10% early bird discount
• 7=6 in the period 09.04-11.06 and 17.09-15.10
Children's discounts:
Are you traveling with children up to 11 years old? Ask us for a custom quote
. We will then send you a suitable proposal.