Agriturismo Borgo di Campagna, Olbia - Sardinia
Agrihotel Borgo di Campagna in Porto San Paolo provides a simple accommodation with hotel facilities in a rural setting. This intimate and cosy country house with pool is located in a quiet area, completely in harmony with nature.
After having spent a day at the beach or touring the hilly surroundings it's good to come home to Borgo di Campagna's cozy country house and its extraordinary ambiance. The enormous fire place in its restaurant is a real eye catcher! The garden with pool completes this agriturismo.
For the golf aficionados a small court of 9 holes is nearby. You can book a stay based on both bed & breakfast or half board, to get to know the traditional dishes of Sardinian cuisine.
The 18 characteristic and colourful double rooms are situated around Borgo di Campagna's main building. Each room has its own bathroom and is provided with air-conditioning. A 3rd or even 4th bed can be placed in several rooms on request to create a cozy family room. In addition to the rooms, the accommodation also offers a simply furnished apartment consisting of a double room, living room with 2 sleeping places, kitchenette, bathroom, veranda and a garden. Even if you stay in the apartment, breakfast is included in the price.
A perfect stay for those...
Borgo di Campagna is perfectly suited for couples and families wanting to spend their holiday at a tranquil and intimate accommodation with a wide range of beautiful beaches and sights nearby. We recommend staying at Borgo di Campagna to travellers enjoying a round trip across Sardinia as well.
Accommodation & facilities:
• Air-conditioning
• Swimming pool (1 May ...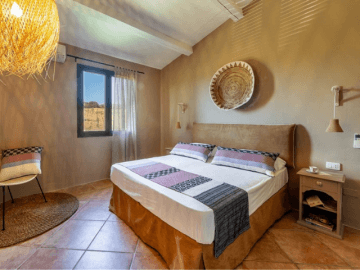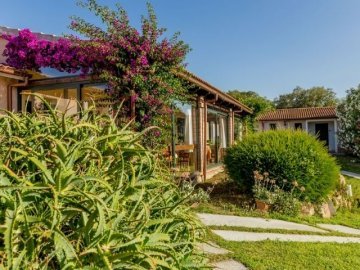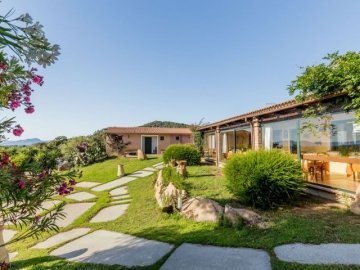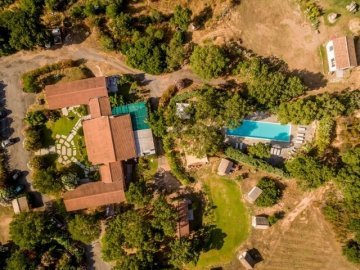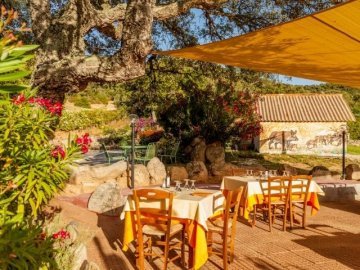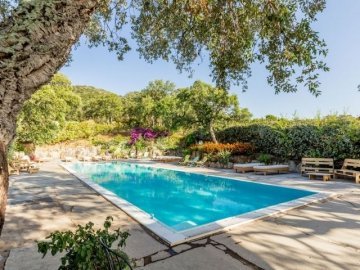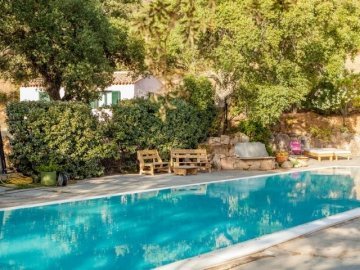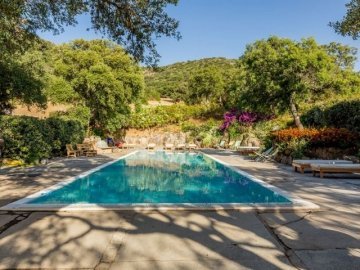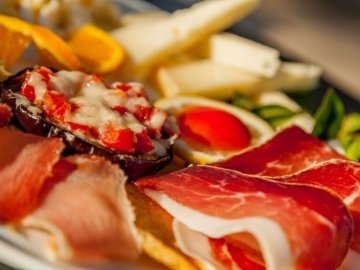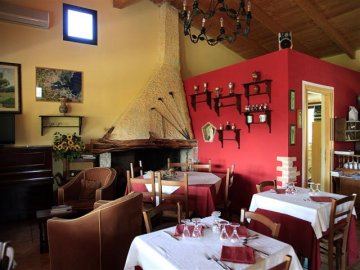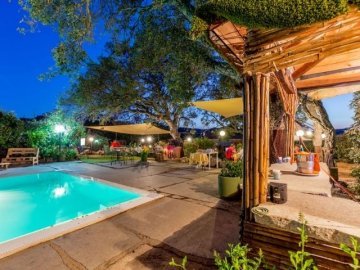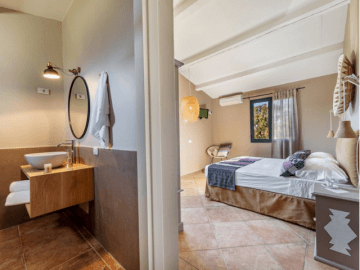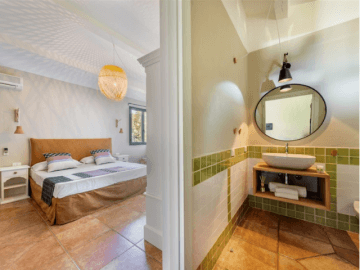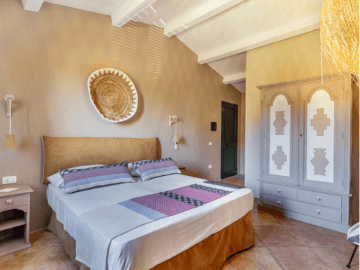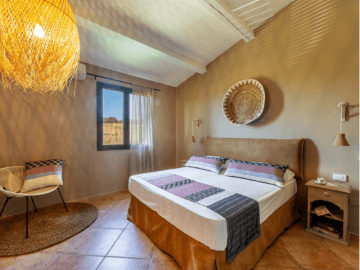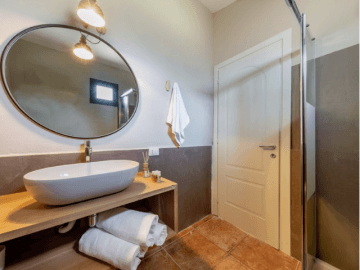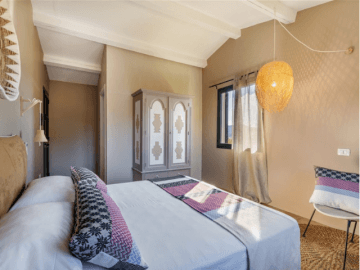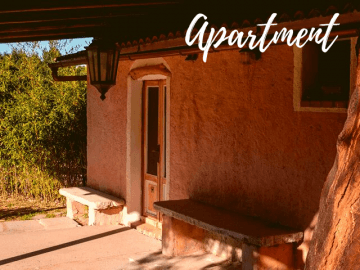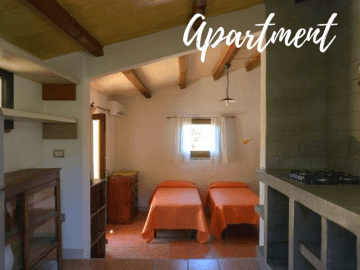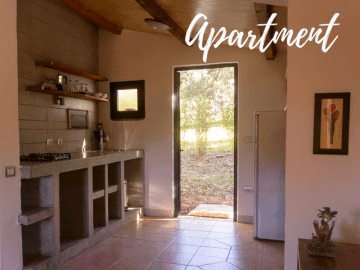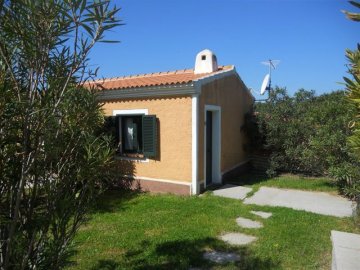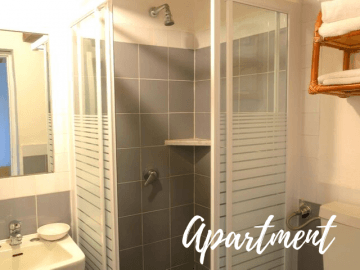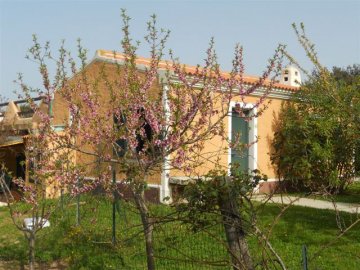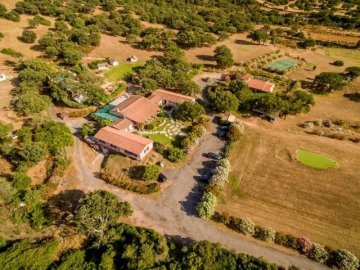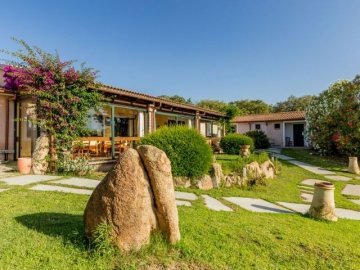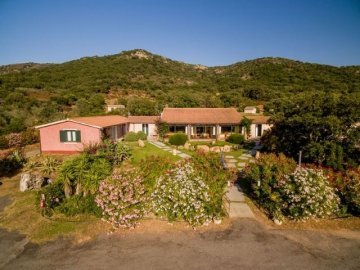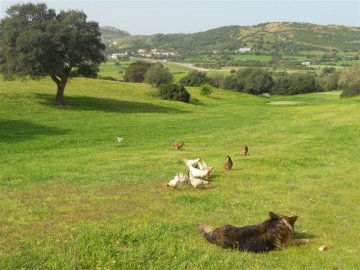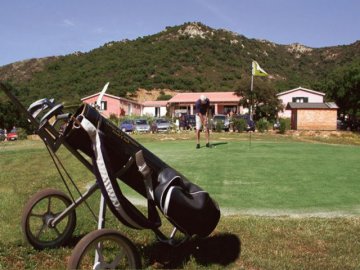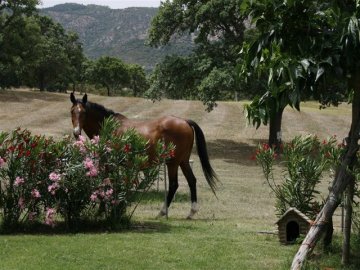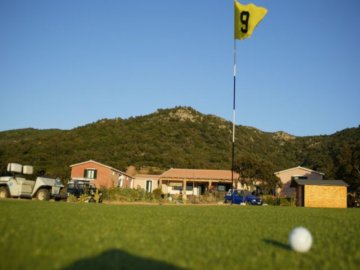 Agriturismo Borgo di Campagna
Olbia
During the Spanish occupation Olbia was considered the gateway to Sardinia. Nowadays it's the main port of the Costa Smeralda. The roads in this modern, lively town lead to the most exclusive resorts.
Interesting historic sights are the Roman water reservoir on the piazza Marguerite and the Romanesque former cathedral of San Simplicio, dating back to the 11th century.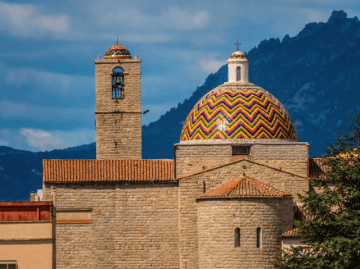 Discover the province of Olbia-Tempio in north Sardinia
Olbia-Tempio is one of the most popular holiday destinations in Sardinia. It's the perfect province for a relaxing beach holiday because of the countless bays and broad sandy beaches here. Its landscape is furthermore characterized by a lush Mediterranean vegetation and impressive rocks. The province is an international crossroads for numerous visitors, thanks to the international Olbia-Costa Smeralda Airport and Olbia's marina, where ferries from Genoa, Livorno, Piombino and Civitavecchia arrive daily.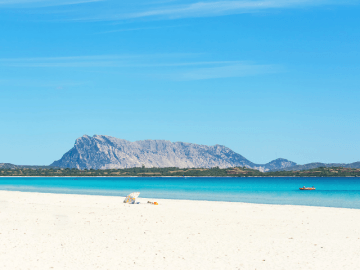 Lees meer
Prices
Rates are per room per night, breakfast included
Arrival: daily
Minimum stay: 2 nights; except for the period 13.07 - 23.08.2023: 6 nights

Book your holiday for 2024 now with a discount!
• Book a stay of at least 5 nights for the period 18.04 - 29.06 or 24.08 - 27.10 before 31.01.2024 and receive a 10% discount
• Book a stay of at least 6 nights for the period 18.04 - 29.06 or 24.08 - 27.10 before 31.01.2024 and receive a 20% discount
• Book a stay of at least 6 nights before 31.01.2024 for the period 30.06 - 23.08 and receive a 10% discount
• For shorter stays in 2024 and booked before 31.01.2024, a 10% discount will be applied

Supplements (optional):
• Half board: € 22 per person per night
• Small pets: € 5 per night
• Cot: free

Arrival and departure:
• Check-in: from 03.00 PM - Check-out: 10:00 AM
For arrivals after 10.00 p.m. a supplement has to be paid on spot

Agriturismo Borgo di Campagna
Abendessen unter freiem Himmel mit Lichterketten wunderbar
10,0
Thomas W.
Goede ligging en eten
8,0
Anonymous
Unter den Korkeichen gefrühstückt oder das leckere Abendessen genossen
9,0
Martin E.
Mooi, veilig en schoon met vriendelijk personeel.
8,0
Hein
Sehr freundliches Personal, schöne Zimmer, gutes Restaurant
9,0
Bernd D.
Es war perfekt, um morgens früh am Flughafen zu sein
9,0
Anonymous
Wel grappig is dat er een paard en een pauw los rondlopen
7,0
Jeannette A.
Die Rundreise war sehr abwechselreich
8,0
Anoniem
Ontbijt en diner zeer goed, accommodatie werd zelfs vermeld in onze reisgids!
10,0
Anoniem
Toegangsweg naar de accommodatie is ronduit beroerd
7,0
Fred S.
Erg schoon, modern en goed eten
8,0
Anoniem
Helemaal top; prachtige kamers en fantastisch eten
10,0
Wilbert Van Engelenburg
Buitengewoon vriendelijke mensen
8,0
Anoniem
Losse kamers op het terrein, wel wat rommelig
7,0
Anoniem
Groot complex met leuke dingen als vrij rondlopende Pauw en paard
7,0
H. van de Reep
Goede kwaliteit maar wel duur
7,0
Anoniem
Je moet er moeite voor doen om er te komen, maar het eten is voortreffelijk.
10,0
René Stift
Goed restaurant, mooi ligging, 1 nacht geweest voordeel is dicht bij het vliegveld als je op tijd moet vliegen
8,0
Anoniem
Tolle liebevoll geführte Unterkunft mit sehr viel Charme
9,0
Frau Kraft
Ein schönes Landhotel, sehr sauberes Zimmer und gemütlicher Garten mit gutem Essen
10,0
Frau Göltl
Prima geregeld leuke sfeer, alleen het bed was niet goed. Ze probeerde wel er alles aan te doen om het goed te doen.
6,0
Anoniem
Zimmer war etwas klein, keine Abstellmöglichkeiten.
7,0
Schmidt, Frank und Sabine
Mooi verzorgd B&B in n prachtige omgeving met sfeervolle tuin en zwembad. Lekker ontbijt en avondmaaltijd.
8,0
Arno en Annette Coumans
Hotel Zufahrt furchtbar da brauchst an Jeep
5,0
Jesch johann
Een leuk Agriturismo, je kunt er heerlijk buiten zitten en een leuke eenvoudige kamer en het diner was geweldig
8,0
Andre Hengeveld, Castricum
Kleine kamer, zeer goed eten
7,0
Henk Wienholds
Matige kamer. Erg ruim, maar ouderwets en rommelig. Zwembad is mooi en schoon.
6,0
Rianne
It was okay
7.0
Anoniem (NL)
Good, but difficult because of the language
8.0
Dhr. van de Heijden (NL)