Agriresidence Fontana dei Desideri, Alghero - Sardinia
The intimate Agriresidence Fontana dei Desideri consists of apartments housed in an agriturismo. This child-friendly accommodation with pool is located near Alghero and the beach; the perfect destination for families with kids looking for a special accommodation in a wonderful area!
Located in the tranquil countryside yet close to the vibrant Alghero, Fontana dei Desideri is set on a 14-hectare estate where the Nieddu family has been cultivating fruit and vegetables for many years. A few years ago they decided to extend their business by creating a new concept; the agriresidence. Their well-cared for apartments in the countryside are provided with various facilities to combine a comfortable stay with the rural character of an agriturismo. The family loves to inform you about their agricultural work and invites you to come take a look behind the scenes during your stay.
The name of the residence refers to the fountain in the beautiful lush garden with pool and playground; the "wish fountain". At night the guests may harvest both vegetables and fruit.
Residence Funtana dei Desideri consists of 12 comfortable apartments provided with private veranda, bedroom, kitchen with microwave and a private bathroom. Each apartment features air-conditioning. Depending on the type, an apartment can accommodate 2 - 4 guests.
A perfect stay for those...
Agriresidence Fontana dei Desideri's apartments are perfectly suited for travellers looking for an accommodation with rural character located a few kilometres from Alghero and the stunning beaches surrounding the north-western coast.
Accommodation & facilities:
• Parking space
• Bar
• Swimming pool
• J...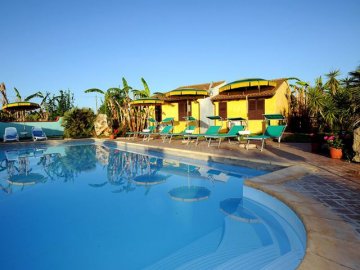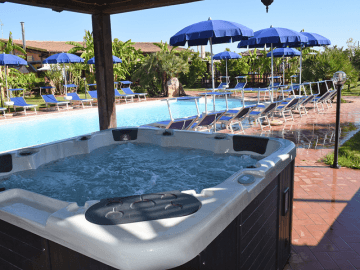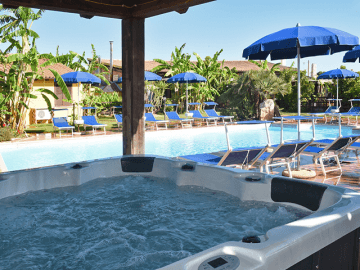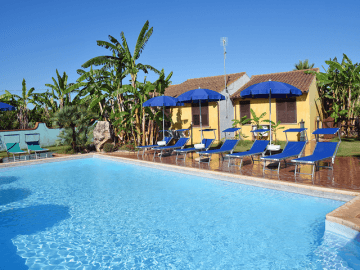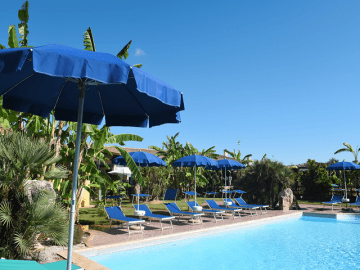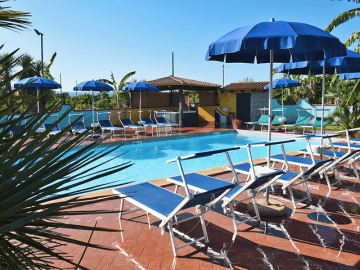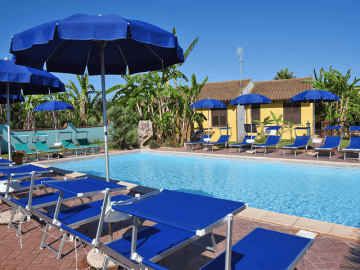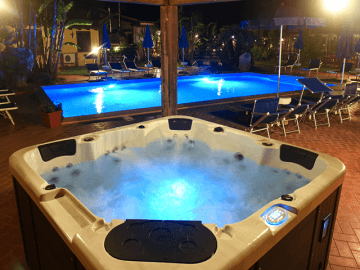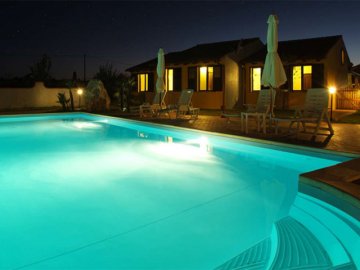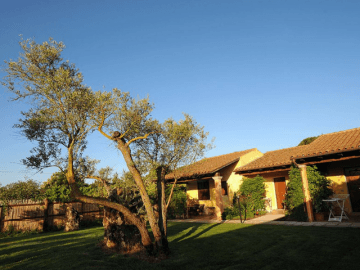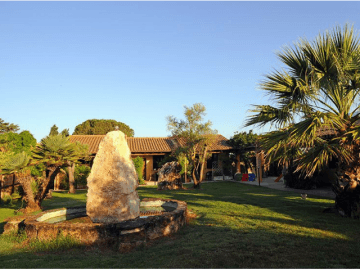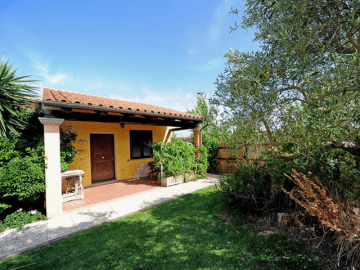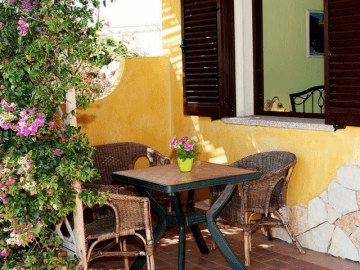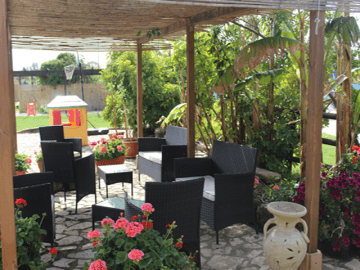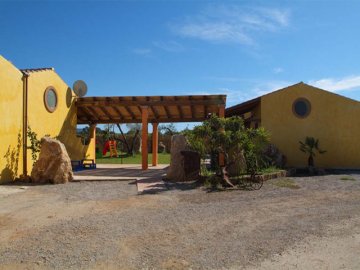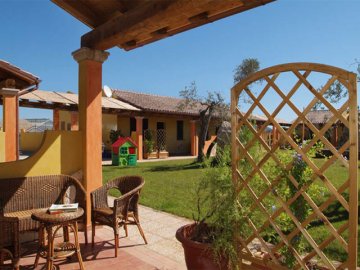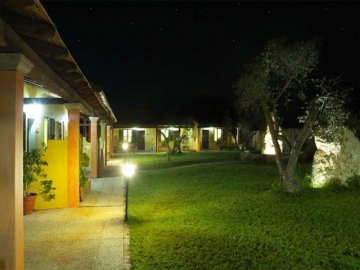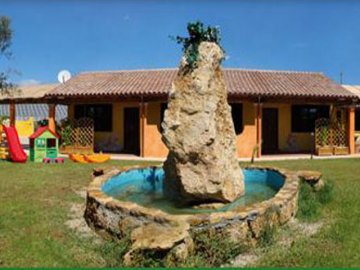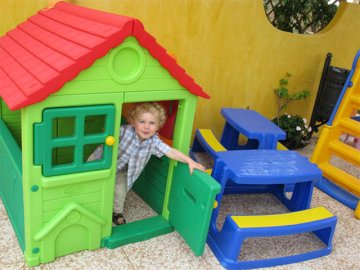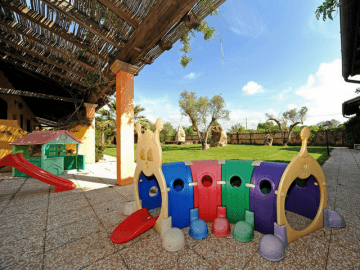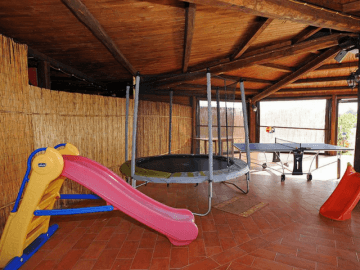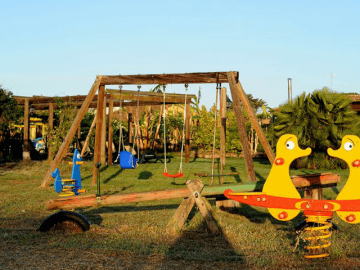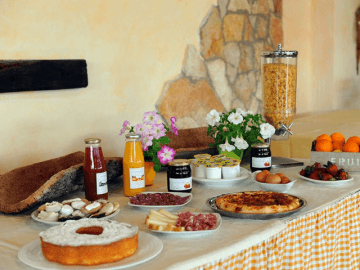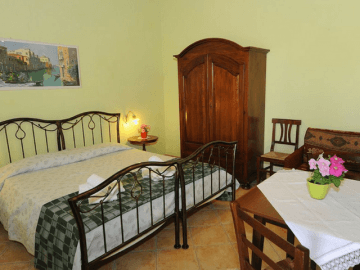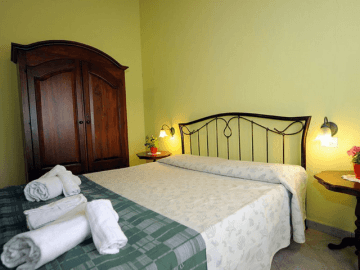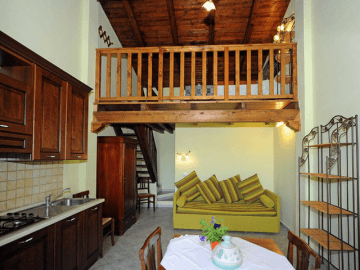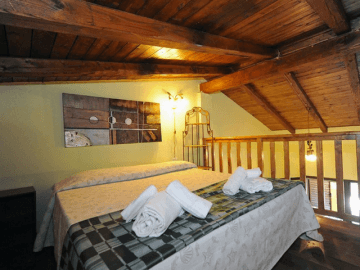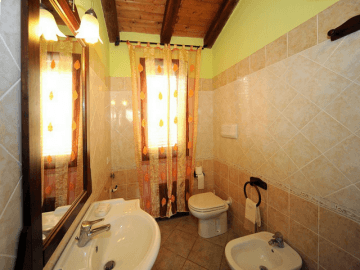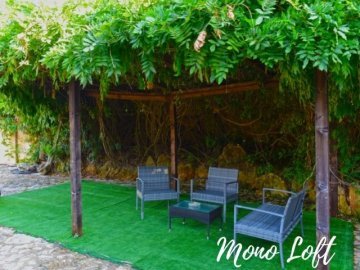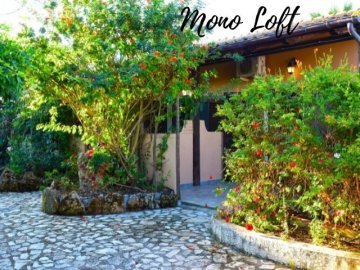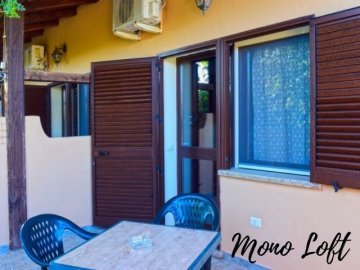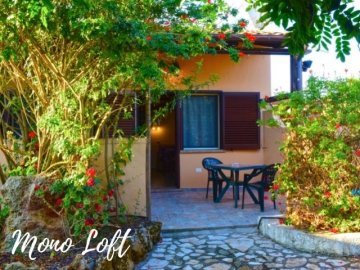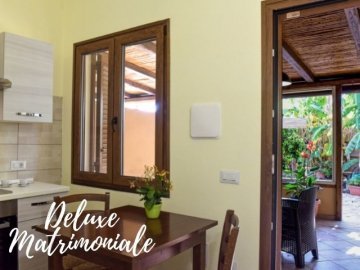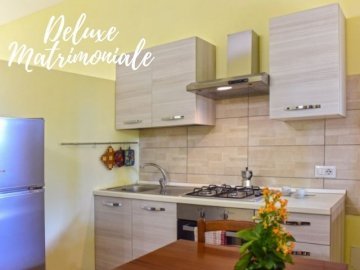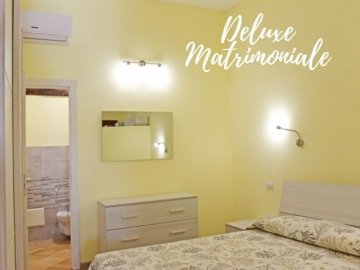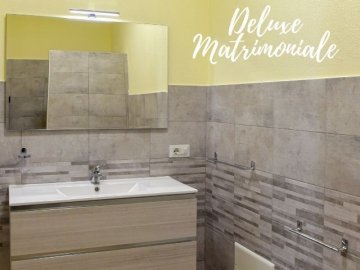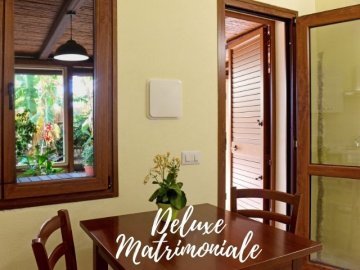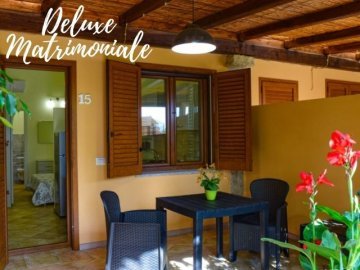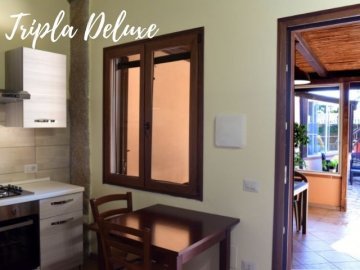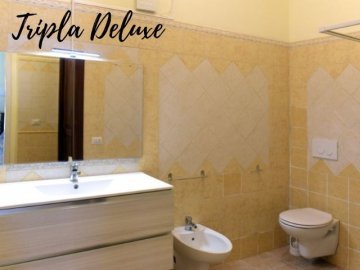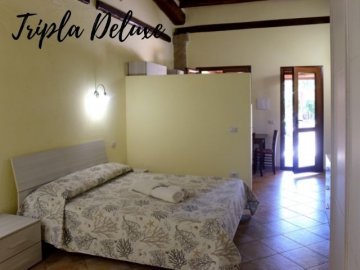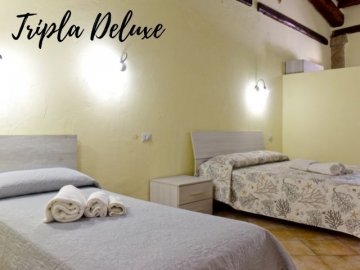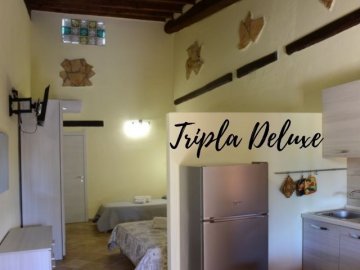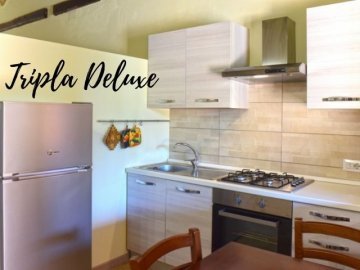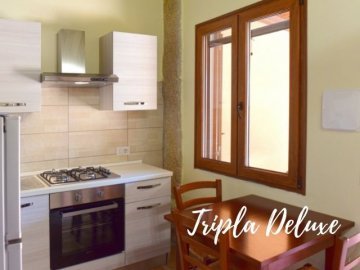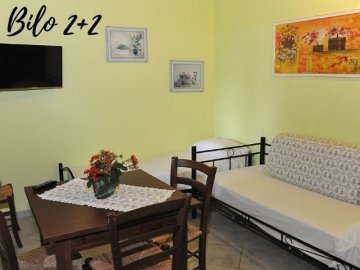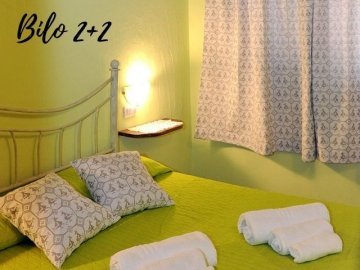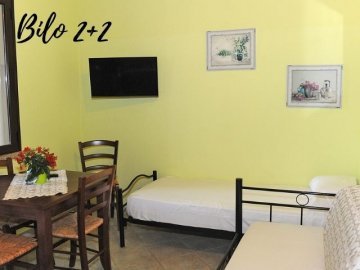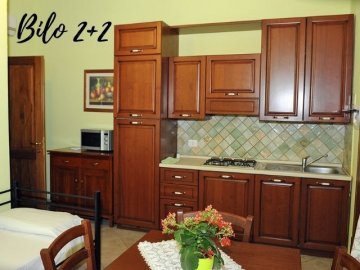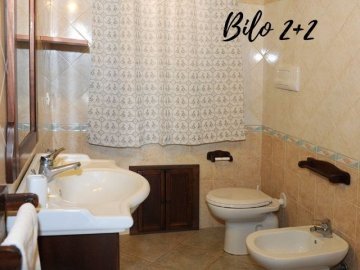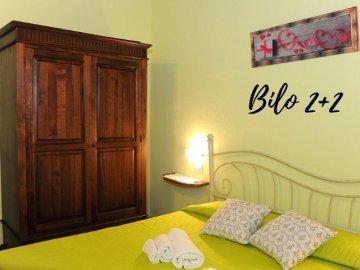 Agriresidence Fontana dei Desideri
Alghero
The medieval Sardinian-Catalan coastal town Alghero, located in the north-west of Sardinia, dates back to 1102, when the nobel Doria family built a castle there. In the same period, this family also built a castle in
Castelsardo
. In the year 1353 the Spaniards seized power in Alghero, leaving many traces behind which are still visible today. The palazzos, city walls and defence towers are built in a Spanish style. The bilingual street names in both Catalan and Italian still reflect the proud heritage after more than 300 years of domination.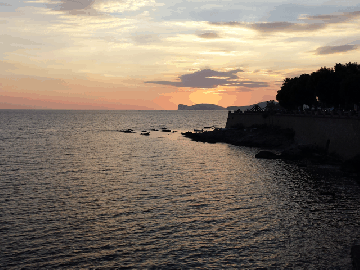 A cosy town on the northwest coast of Sardinia
The city is popular among tourists all year round. Its ideal location near the sea and within a 15-minute drive from Fertilia, Alghero's airport, makes for a perfect holiday destination. The old town consists of a maze of narrow cobbled alleys, decorated with laundry hanging out to dry on drying racks and makeshift clothes lines tied from balcony to balcony. In the city centre you can enjoy a stroll along the various piazzas with restaurants, bars, cafes and ice cream parlours or relax on the shaded terraces cooled by a fresh sea breeze. Don't forget to visit the well-known Neptune caves during your holiday in Alghero!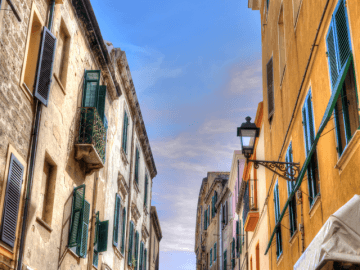 Capo Caccia, Grotte di Nettuno and Aragosta
Since Alghero is located on the "Riviera del Corallo", the "Coral Coast", most boutiques have various coral ornaments for sale. At night, as the sun sets behind cape Capo Caccia, the city is bathed in a beautiful orange light. At this time of night we recommend taking a walk along the boulevard and the harbour to one of Alghero's restaurants to enjoy the delicious seafood dishes. Don't forget to try the local specialty, "Aragosta alla Catalana" (lobster). Don't even forget to visit the well-known Neptune caves during your holiday in Alghero!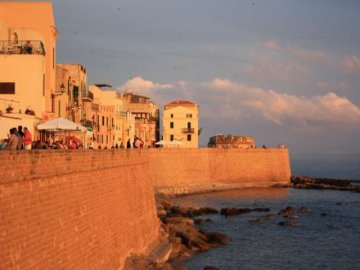 Discover the north-western province of Sassari
The province of Sassari is a fairly well-known province, due to the presence of the Fertilia Airport near Alghero which draws in many a tourist. Its eponymous capital, whose city centre consists of numerous narrow alleys, has a rich history. Villages such as Alghero, Stintino and the picturesque seaside town Castelsardo are the main highlights in the area, although the capital Sassari, which has been extensively renovated over the past years, is definitely worth a visit too.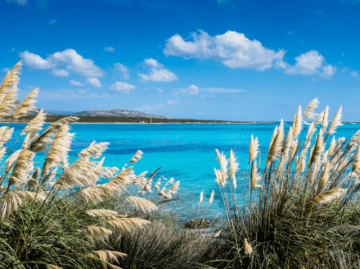 Lees meer
Prices
Rates are per apartment per night, incl. breakfast
Arrival: daily
Minimum stay: 2 nights

The rental rate includes:
• Breakfast
• Bed linen (Change each 7 days)
• Bath towels (Change each 7 days)
• Air-conditioning
• Use of the swimming pool
• Final cleaning
• Wi-Fi

Supplements (optional):
• Stay without breakfast: on request
• Cot: € 5 per night

Agriresidence Fontana dei Desideri
Prima accommodatie
7,0
Anke
Super verzorgd, vriendelijke mensen, mooi opgezet, prima ligging tov Alghero
8,0
Auke
Excellent accommodation close to Alghero. Apartment sober but clean and everything you need available
8,0
Auke
Schoon appartement met goede airco en tijdens ons verblijf veel Nederlandse gezinnen
8,0
Ingeborg
Das Anwesen Agritourismo ist eine sehr gepflegt Anlage, die man weiter empfehlen kann
10,0
Reinhard
Heel rustig, mooie huisjes, goed voor met kinderen, verzorgd.
8,0
Bianca Vandermaelen
Leuk opgezette agriturismo en goede uitvalsbasis voor leuke uitstapjes
8,0
Marieke
Nice, clean, hospitable and a visit to the caves of Nettuno is highly recommended
8.0
Anoniem
Nice pool and close to Alghero
8.0
Claudia Vermeulen