Residence Il Mirto, Palau - Sardinia
Il Mirto's child-friendly apartments are situated on a hill in the elegant park of Cala Capra near Palau, in a very green and quiet area full of olive trees. The perfect base for a journey of discovery through north Sardinia or for a relaxing day on the beach or by the pool. La vita è bella!
Il Mirto's apartments are located near the lively town of Palau in north Sardinia. The residence is immersed in the greenery and set in between the fragrant myrtle and large olive trees. Depending on the location of the apartment the beach is just 250-400 metres away. The spacious salt-water swimming pool is the perfect place for a cooling down on hot summer days.
You can book a table at the nearby a la carte restaurant "Il Paguro" for a light lunch or dinner, where they also serve delicious seafood dishes by candle light at night. Alternatively, at snack bar "L'Approdo" you can order tasty pizzas.
Il Mirto is a fairly small residence. The 60 recently renovated holiday apartments each have a private veranda, bathroom with shower and hairdryer, television, safe, air-conditioning (in the bedroom) and a private parking spot. The apartments can accommodate 2 - 6 guests.
A perfect stay for those...
Residence Il Mirto is perfectly suited for travellers looking for a comfortable apartment in a tranquil area, located near the beach and within reasonable distance of a nice village.
Accommodation & facilities:
• Parking space
• Swimming pool with lounge...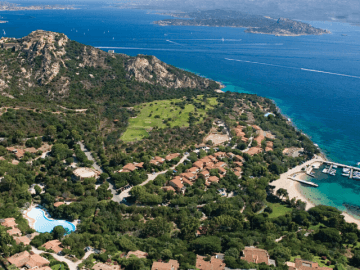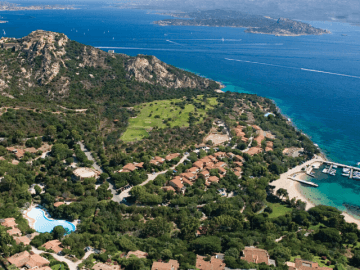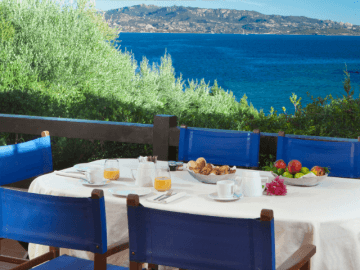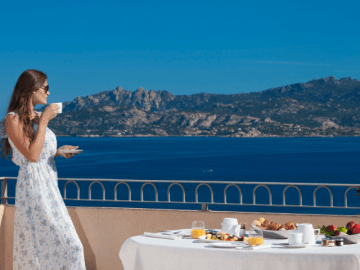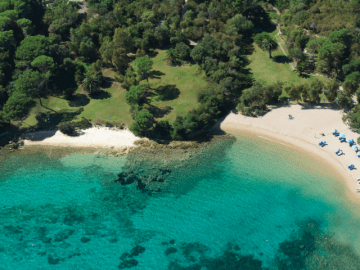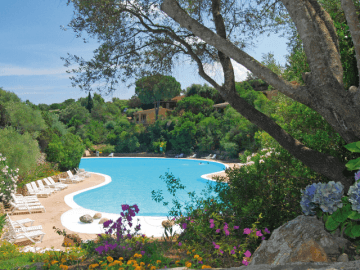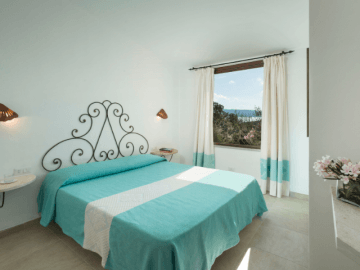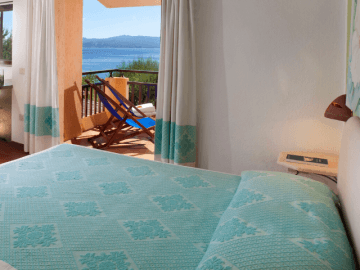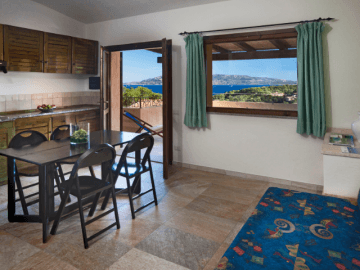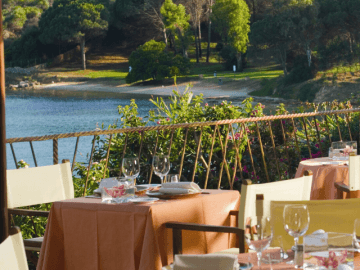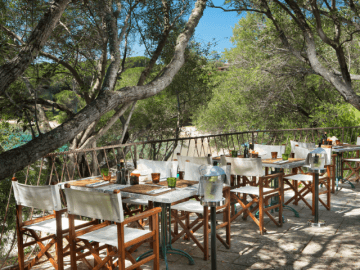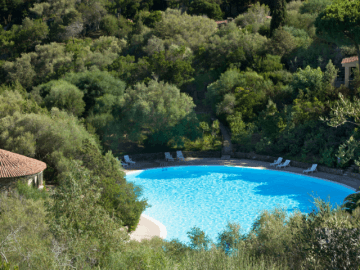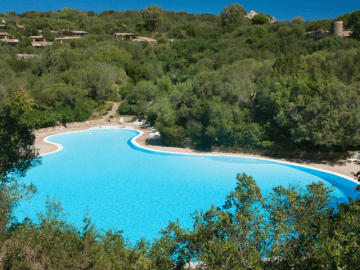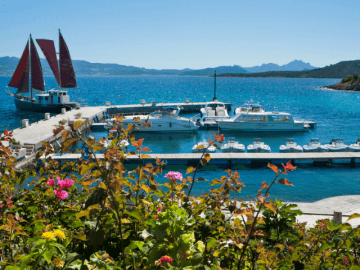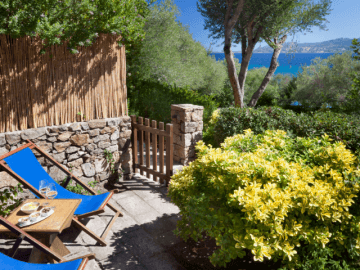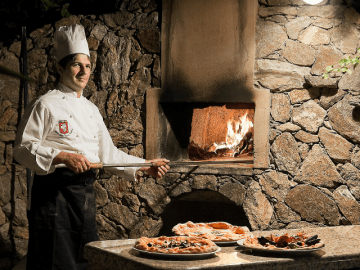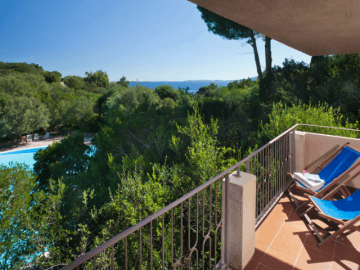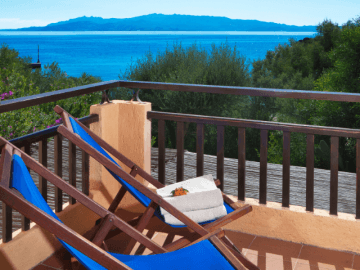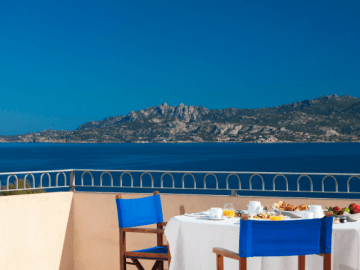 Residence Il Mirto
Palau
In the north of Sardinia, opposite the archipelago of La Maddalena, the harbor town of Palau is located. The name sounds like you are in Micronesia, but the place is in Sardinia - with beautiful, sometimes wonderfully sheltered beaches and bays. The cape of Palau and the entire Maddalena Archipelago were already considered a safe travel destination for the Greeks, who even mentioned the Greek geographer Ptolemaeus in his "Geographia". He saw the landmark of Palau - the famous bear cape, a granite stone that had grown through all kinds of weather, the size of an apartment building - and with a little imagination you can see the shape of a bear in the "Roccia dell'Orso". Palau was founded in the mid 1870's and there are several daily boat connections to the island of La Maddalena with its beautiful beaches. Also countless
boat trips to the Maddalena Archipelago
between Sardinia and Corsica can be organized here. In the 1970s when Palau was not wellknown an famous guest was also present: in 1976 in Palau harbor, James Bond received an award for his spy film "The Spy Who Loved Me". But what would Palau be without its beaches! Palau's small city beach is called Palau Vecchio and is well worth a short walk along the coast! The mini bays at the old lighthouse, called Porto del Faro, are wonderfully romantic. The beaches of Cala di Trana, Porto Pollo and Isola dei Gabbiani are also well worth a visit. Porto Pollo is best known as the surf hotspot in Sardinia.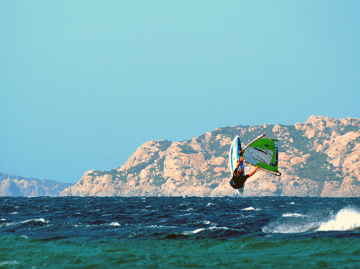 Discover the province of Olbia-Tempio in north Sardinia
Olbia-Tempio is one of the most popular holiday destinations in Sardinia. It's the perfect province for a relaxing beach holiday because of the countless bays and broad sandy beaches here. Its landscape is furthermore characterized by a lush Mediterranean vegetation and impressive rocks. The province is an international crossroads for numerous visitors, thanks to the international Olbia-Costa Smeralda Airport and Olbia's marina, where ferries from Genoa, Livorno, Piombino and Civitavecchia arrive daily.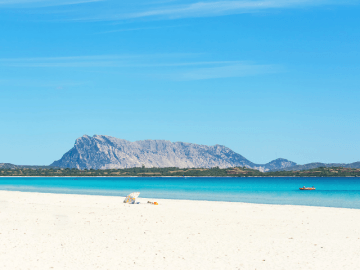 Lees meer
Prices
Rates are per apartment per night
Arrival: Saturday or Sunday
Minimum stay: 7 nights

Book your holiday now and get a discount!
• When booking prior to 15.04.2021: 15% discount
• When booking prior to 15.05.2021: 10% discount

Mandatory additional costs (to be paid on arrival):
• Use of water, gas, electricity, bed linen and bath towels (kitchen linen not provided): € 63 per person per week
• Final cleaning (kitchenette excl.): € 55 for single and 2-room apartments, € 60 for three-room apartment
• Deposit: € 150

Supplements (optional):
• Cot: free
• 1 parasol and two lounge chairs on the beach: € 30 per day
Prachtig park. Prettige mensen bij de receptie. Mooie ligging Alleen eten en drinken erg duur!
9,0
Sandra
Fantastisch zwembad, basic appartement
8,0
I. Kooijmans
Heerlijk eiland, Fijne accommodatie
8.0
Anoniem
Great that you immediately can rent boats at the resort!
8.0
Dhr. Van Zuuren (BE)
Location great but not very clean
6.0
Mevr. van Mourik (NL)
I would like to inform you that il Mirto really was perfect!
-
Dhr. van Slooten (NL)
Beautifully situated
8.0
Dhr. Lancker (BE)
Excelent! Fantastic and good dive tips
9.0
Dhr. van Gessel (NL)
View from the apartment and the surroundings were great!
8.0
Familie Willekens (NL)