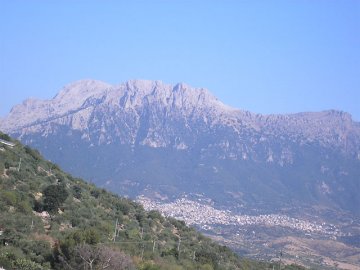 Dorgali
The intimate mountain village of Dorgali is located in central Sardinia, yet not too far from the east coast. Dorgali is known for its leather, ceramic, tapestries and filigree jewellery. Some of the historic buildings, such as the churches of Madonna d'Itria, San Lussurio and Maddalena are made of volcanic rock. The central square, Piazza Vittorio Emanuele, houses the church of Santa Caterina, embellished by a beautiful sculpted altar. Dorgali's Archaeological Museam shows an impressive collection of findings from the Nuraghic, Punic and Roman Ages.
The area is perfectly suited for active travellers wanting to explore central Sardinia as well as the beautiful beaches on the east coast.
We highly recommend hiking through one of Europe's largest gorges, Gola di Goroppu. The Nuraghic village of Tiscali and the Park Museum S'Abba Frisca", located in the valley in between Dorgali, Ispinigoli and Cala Gonone, are definitely worth a visit.
The best accommodations around {plaats} & excursions